Test Corner Mount Installation Instructions
Installing corner mount panels is easy with Audimute's Corner Wall Mounts. Bass traps ( or 4" thick acoustic panels) are typically installed in the corners of rooms because that is where bass (or low range) frequencies tend to collect. Our Corner Mount makes 4" Panel / Bass Trap Installation simple with minimal damage to your walls.
For more Corner Mount Installation instructions continue reading below or give us a call, 866-505-MUTE, and one of our specialists will assist you.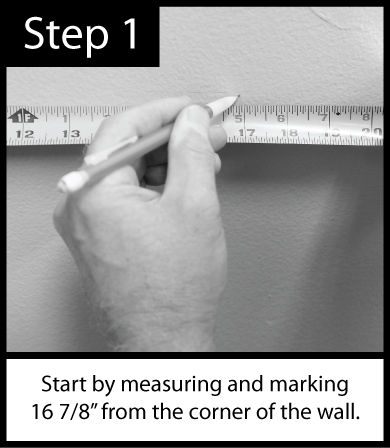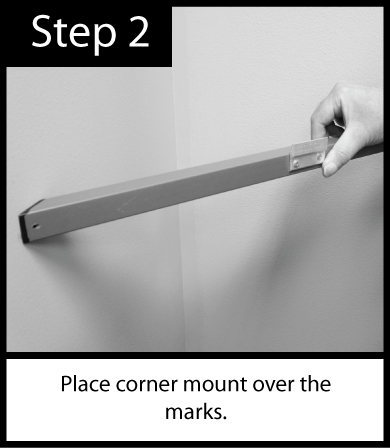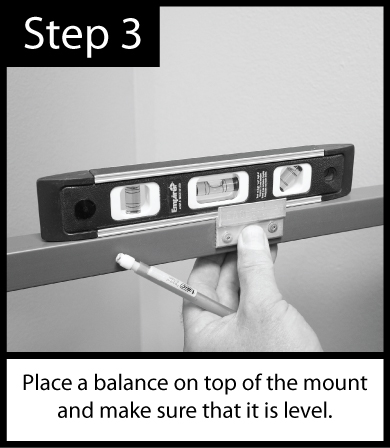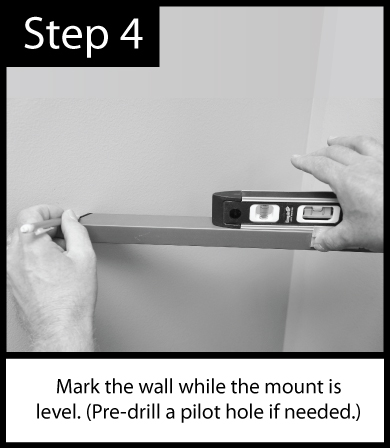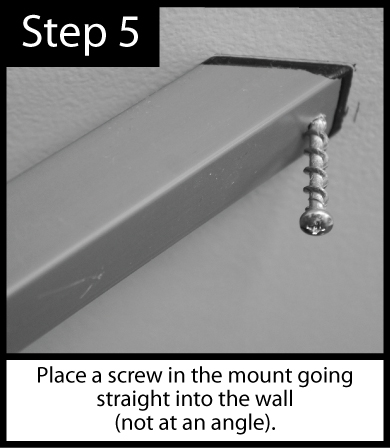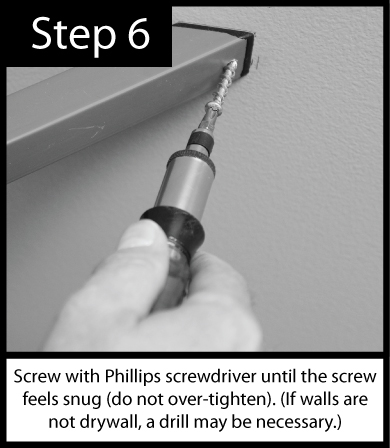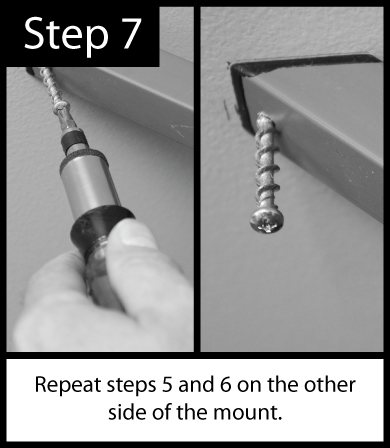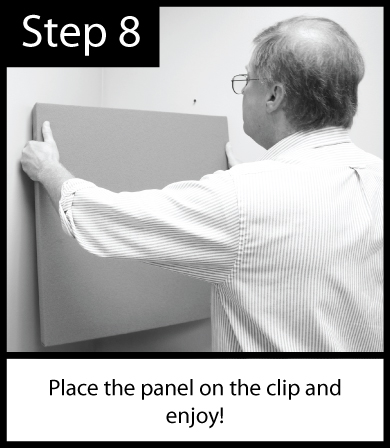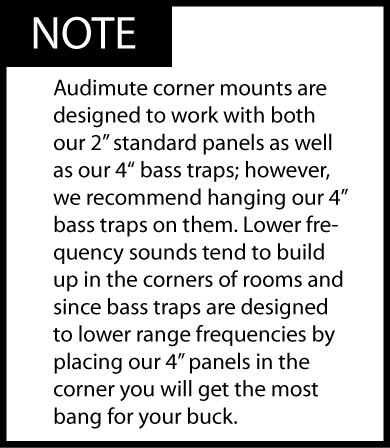 NOTE: 4" Panels (Bass traps) can be hung using a z-clip (included) or with a corner mount (sold separately).