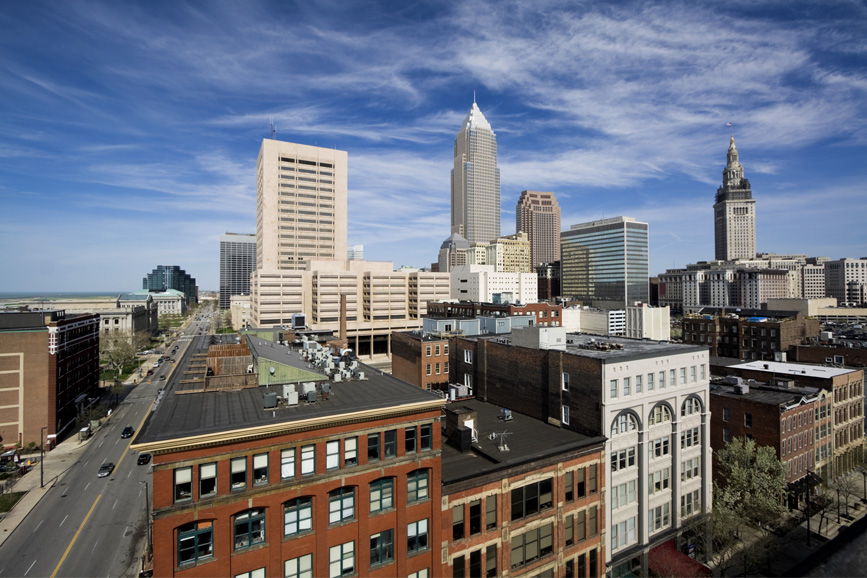 We're back – and we're changing the way we do things around here!
If you know anything about Audimute, you know we're based in Cleveland, OH, and we're proud of it! It's safe to say Cleveland has an interesting reputation. (Yes, we saw the Cleveland Tourism Video too, and we giggled. A little.)
But a quiet revolution is currently transforming Cleveland. Urban infill projects in both residential and commercial areas have sparked regeneration in the downtown area. Cleveland's food culture and entertainment scene have sprung to life creating a unique nightlife that is distinctively Cleveland. At Audimute we are proud of Cleveland's past and excited about its future and what it holds in store for us.
As Cleveland changes, Audimute has been changing too. Our team has nearly doubled in the past year and big changes have created even bigger goals. Reexamining how we approach everything, from our products to our daily operations, has made Audimute stronger and reignited our enthusiasm.
With a renewed focus on design and persistent dedication to exceptional customer service, we believe that Audimute is on a path that revolutionizes the way we approach product development and the way we do business, allowing us to serve more people and solve more problems. All the excitement has sparked thought and discussion around the office, and we've decided to begin blogging as a forum to collect and explore these ideas.
Don't expect us to talk about acoustics all the time! We want to use this space to talk and write about what we're interested in as a company. Expect us to talk about office potlucks, or what exhibit we saw this weekend in Cleveland. But also, don't be surprised to see examinations on how current interior design trends affect the way we think about our products, or reflections about being a small business in an era of big corporations.
Audimute is more excited than ever about the future, and it shows in the products we're creating, the relationships we're building, and the path we've mapped out for ourselves as a company.
We hope you enjoy.