Creating an aesthetically pleasing space that has proper acoustic treatments can be challenging. At Audimute, we take a hands-on approach with our clients to solve their acoustic needs while creating the space of their dreams. We begin by encouraging a healthy discussion between the client and our sales and design teams. Our approach allows us to extract the relevant project information from clients and then build a project from the ground up. During this process, design options are discussed and visualized to determine the direction of the project. Our fluid approach to project generation allows for the transformation of the project throughout the various stages until we have a solution that fits our customer's needs.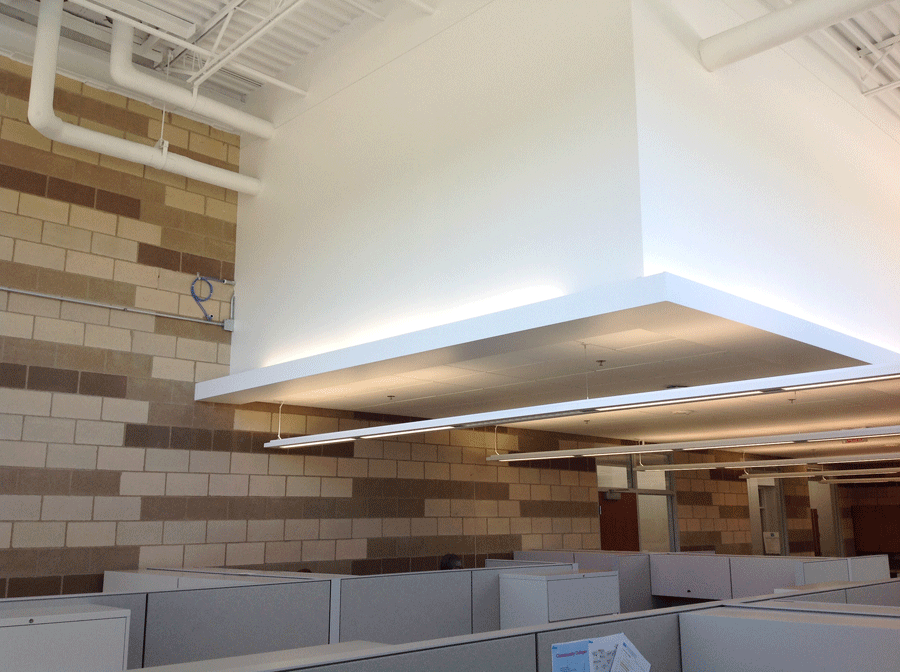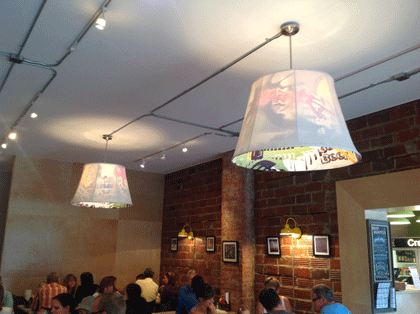 Phase One: The Initial Consultation
First, our sales department gathers information from our client including building type, building usage, occupancy number, building plans, and any photographs of the space. Of course, we also discuss the acoustic issues that the client is experiencing within their space.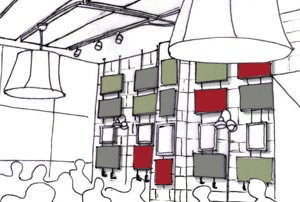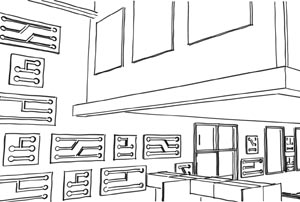 Phase Two: Transforming Acoustics into Design
Our design team will then prepare some concept sketches of various designs utilizing information gathered by the sales team.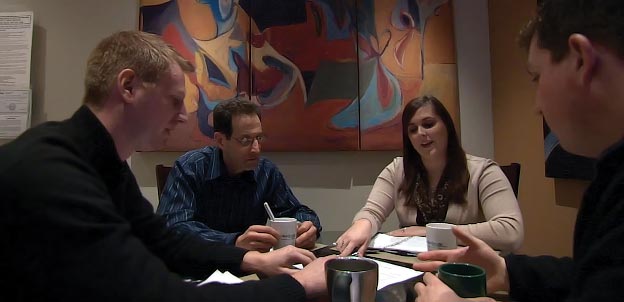 Phase Three: Project Direction Discussion
Next, clients are presented concept sketches and ideas are discussed openly about the direction of the project.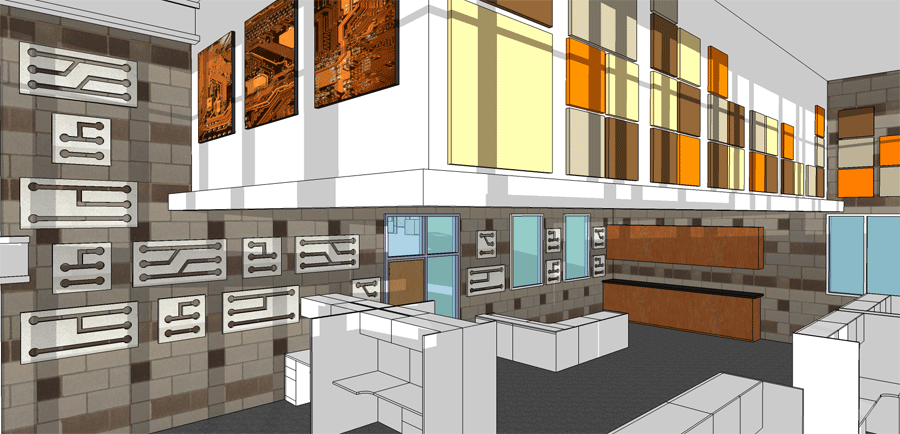 Phase Four: Three Dimensional Design
Once a direction is chosen, our design team prepares a 3D model based on floor plans, dimension drawings, or photographs. The model is used to give us a more accurate depiction of the space and can also serve as a base for extrapolating important information such as amount of product used and visual design aesthetics. In some cases cutting path information for CNC machines would also be taken from the 3D model.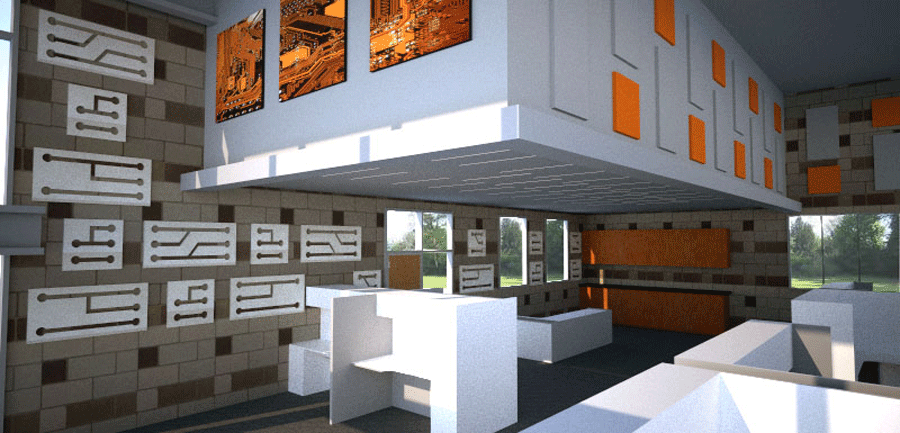 Phase Five: Client Approval
After the design has been chosen our design team is able to prepare a final rendered image as needed. The client will receive the final image and can then begin creating a room that is both beautiful and acoustically effective.
The final stage of the design process is when the client actually receives their acoustic panels and can then begin to implement their unique design. At Audimute, solving a client's sound problem is only the beginning of our design process. Helping clients establish a harmonious balance between design and acoustic perfection is what we strive to do. When the client is finished implementing their design, we love receiving photos of the final results. This allows us to see the entire project come full circle. For more information check out our website here or call us at 866-505-MUTE to receive your personalized consultation.