Cafés and cafeterias are – by nature – loud. As people begin to fill seats, the noise level can reach burdensome heights. Like restaurants, cafés and cafeterias are meant to be inviting places to enjoy company, conversation, food, and a little bit of down time. But the hard, reflective surfaces that construct these rooms allow voices and activity to mount and, eventually, reflect and reverberate around the room.
Who can enjoy conversation, food, and leisure when intense noise levels drown out all pleasure? Rest assured, there are effective, customizable solutions.
Acoustic Ceiling Solutions for Cafés and Cafeterias
Ceilings tend to be the obvious and convenient place for acoustic sound solutions. Cafeterias in schools, hospitals, and businesses can stop the echoes, soften the noise, and turn their otherwise unused ceilings into a personalized sound solution.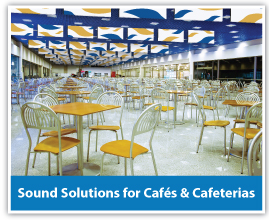 Audimute's custom fabric acoustic baffles are made-to-order and add color, personality, and customization to any café or cafeteria.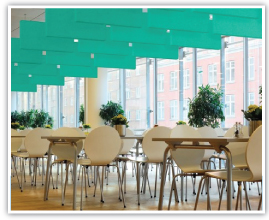 Audimute's AcoustiColor™ sound baffles are made to match your café's or cafeteria's color scheme by matching any Sherwin William color.
Acoustic Wall Solutions for Cafés and Cafeterias
Maybe you want to utilize the walls in your space. Audimute's acoustic panels and acoustic tiles are noise reducing works of art.
Choose from image/art acoustic panelsor fabric acoustic panels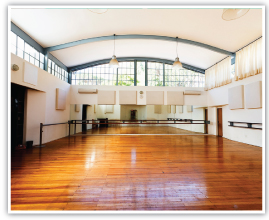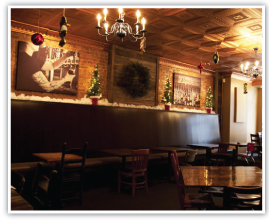 Or liven up your walls with acoustic sound tiles
Contact us today to speak to one of our sound solution experts. In 15 minutes, we can understand your space, identify your space's noise issues, and suggest an acoustic solution that will fit your needs and style.