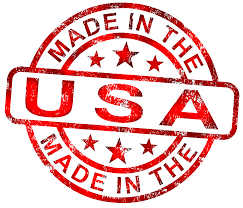 It's #nationalmanufacturingday and here at Audimute we take pride in the fact that all of our products are 100% made in America! That's right, every single piece that goes into making our Acoustic Panels, Acoustic Tiles and Ceiling Clouds and Baffles - to name a few - are all designed, cut and delivered from our Cleveland, Ohio office.
We take pride in giving personalized attention to detail to each hand-assembled product we make here at Audimute. We hold our products to the highest standards. By making all of our products in-house, we're able to ensure that every single product meets and exceeds those standards before they leave our warehouse – all while creating shorter lead times and adding personalized finishing touches.
That's why it is important that you know that even our fabric supplier, Guilford of Maine, believes that it really does matter where your products come from. Don't believe us? Check out Guilford of Maine's most recent blog posts, Why It Matters Where Your Fabric Comes From, to learn more!