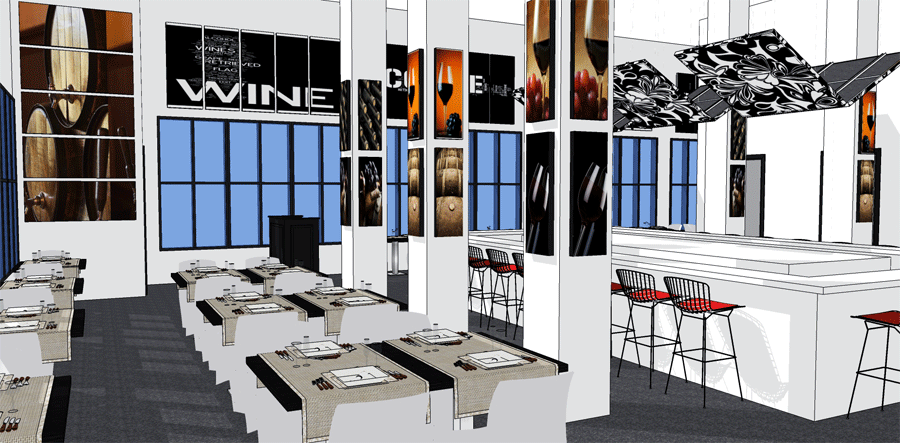 At Audimute we take pride in being on the cutting edge with the methods and materials we use to create our acoustic treatments. Now we are embracing that same mentality in the tools we use to help our customers design their environments.
With this in mind we are happy to announce the launch of our Audimute panel designs and room renderings on Google Sketchup Warehouse. Google Sketchup is a free three-dimensional visualization program that can be used to design home theaters, recording studios, and other types of spaces and objects. Now our customers will be able to download and place our products in their own virtual space, making it easier to select acoustic panel fabric or images for your custom acoustic treatments before purchasing them.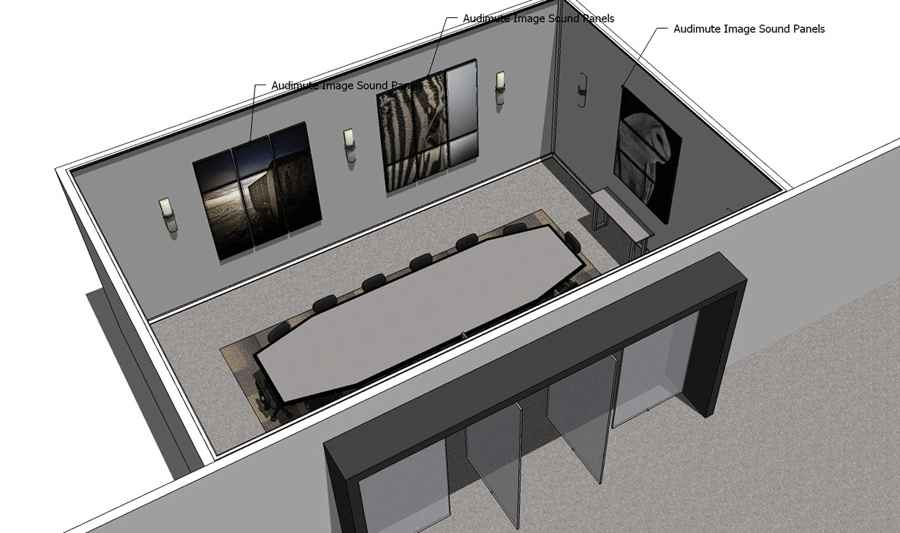 Developing our 3D product catalog on the SketchUp Warehouse allows us to offer 3D renderings to our customers for the first time. We are excited to give imaginations the chance to run wild by providing a way to visualize virtual acoustic treatments in three dimensions. You can see what your space will look like before your decorative acoustic panels (or the room!) has ever been built.
If you can imagine it we can create it. Contact our design department at (866) 505-MUTE.