We all make messes sometimes. That's why we're excited to offer a new bleach-cleanable covering for our tested and trusted acoustic panels.
Both our standard and designer acoustic panel fabric can be safely cleaned only with a brush or vacuum. Our new collection of HC Acoustic Panels are covered with fabric from Guilford of Maine's Studio 54 line. This fabric can be cleaned repeatedly with bleach without damaging or otherwise altering the look of the material.
And industrial durability doesn't mean an industrial look. We will start out providing eleven standard colors. This range of soft shades have a shimmery sheen, adding a touch of light and designer style to any space.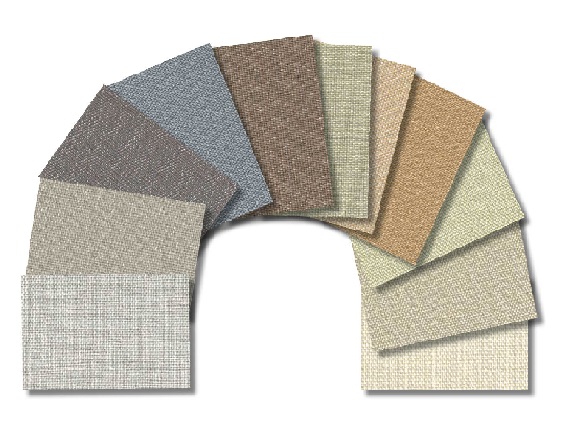 We're happy to offer this new option to customers who need to conform to strict cleanliness standards, whether required by law, or for other reasons. HC Bleach-Cleanable Acoustic Panels are especially suited for healthcare applications, doctor's offices, hospitals, or facilities that deal with food, children, or animals (or all three).
Our HC Acoustic Fabric Wall Panels are great for everyday acoustic applications and are also tough enough for high use and high energy environments. They are great for healthcare facilities, hospitality and the restaurant industry as well as residential environments. HC Acoustic Fabric Wall Panels have the ability to easily be cleaned that heavily used areas demand, along with the acoustic characteristics that Audimute acoustic panels are known for. Like our other acoustic paneling, the HC Acoustic Fabric Wall Panels are made in the USA and composed of 100% recycled materials, making them one of the GREENEST and most cleanable acoustic solutions on the market.
Learn more about Audimute HC Acoustic Panels here.