Hi, my name is Zach and I've been working with Audimute for the last year. I just recently made my first Acoustic Panels purchase and I felt it was an experience worth sharing.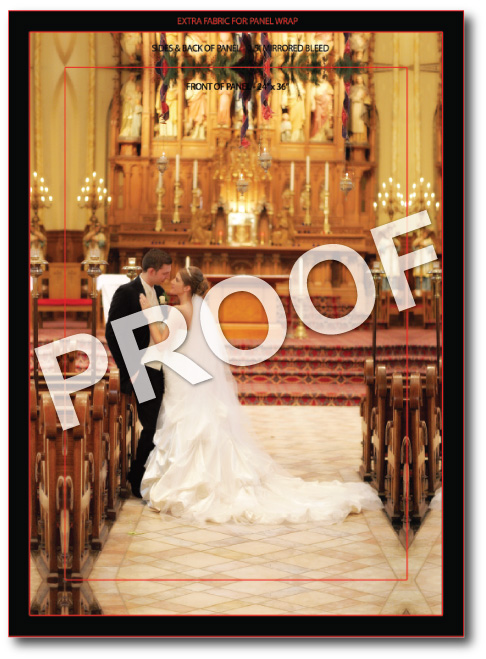 With Valentine's Day right around the corner you may be looking for a gift for someone special. Traditionally the gifts that come to my mind are that of candy and flowers. This year I decided to step out of the box and give my wife a Custom Image Acoustic Panel. To some this may sound like an odd gift to give my Valentine, but to me this was a gift that would mean much more than candy and flowers.
It has been 3 years since the day we said I do, and one thing that my wife has asked for repeatedly is a blown up image from our special day. Simple enough right? Well for some reason it wasn't that easy. I took my image in to get it blown up on canvas. The problem was when I got it back and it was blurry. You could barely tell who the groom was and who the bride was. Needless to say it didn't meet my wife's standards.
After seeing the quality of Audimute's Custom Image Acoustic Panels I decided to give it another shot. I submitted my image and within one day I received my proof. Everything looked great and I knew that this was going to score me some big brownie points with the Missus.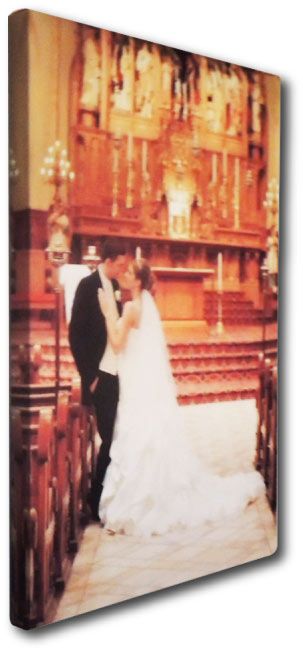 I received my image panel well within Audimute's suggested lead time and the results where amazing!!! I wanted to wait until Valentines Day to give my wife this beautiful Image Acoustic Panel, but we had big news to announce over the weekend and with a house full of family I really wanted to fill the empty spot on the wall in the family room.
I unwrapped the 2'x3' panel and leaned it up against the wall in a spot where my wife would see it as soon as she walked into the house. The reaction I got from her when she walked into the room reminded me of the day I dropped down on one knee. She was ecstatic!
And the Big News? You guessed it, a little one is on the way! So that weekend on top of enjoying the questions about names, we heard comment after comment about how beautiful the picture from our wedding day looked hanging on the wall next to the couch in the family room.
This won't be the last Custom Image Panel I order from Audimute. I now have a nursery to decorate, and given how happy my wife was with her early Valentine's Day present I don't think it will take much to persuade her to add a little acoustic décor.