The future of soundproofing is here! We're excited to announce new wall art décor products in our AcoustiColor™ line, now offering letters, Audimute Acoustic Shapes, and Audimute Acoustic Designer Signs custom branding.
AcoustiColor™ designer products are the first of their kind, created with the idea that acoustics could make both an audible and visual impact on a space. Audimute's AcoustiColor™ line of absorption products provides the opportunity to design a space tailored to individual needs through standard and custom wall acoustic designs.
What they all have in common:
• .95 NRC rating for mid to high frequency sound absorption
• Same absorption properties as our Acoustic Panels
• Made in the US and painted by hand
• Eco-friendly, crafted from a blend of recycled cotton and post-consumer newspaper
• Easy hang adhesive strip backings
• Custom colored with high-quality Sherwin Williams paint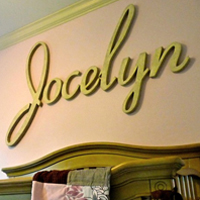 AcoustiColor™ Wall Letters:
AcoustiColor™ Wall Letters are on trend for nursery and child-friendly space applications (as demonstrated in our last blog), but, really, the applications for these wall art décor letters are endless. Use them to display your company name at the office, add your band name to your recording space, or to simply add initials and inspiration to a home wall mural. Available in Aspire Demibold, Century School Book, Helvetica, and Usuzi Italic font options, AcoustiColor™ wall letters are the trendy way to introduce sound absorption properties to any room. Letters can be cut to 12", 24", or 36" heights, and pricing begins at only $25 per letter.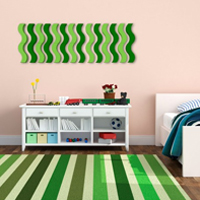 Audimute Acoustic Shapes Wall Décor:
Audimute Acoustic Shapes are purchased in sets of twelve, in chevron, polygon, Moroccan, and wave geometric shapes. Match these tileable pieces together for large scale projects or design smaller patterns by lightly staggered a few. The standard tile size is one square foot, with custom thicknesses ranging from a half inch to 1.5 inches.
An organic shape wall décor series of Acoustic Shapes kid wall art includes butterfly, leaf, cloud, and flower shaped tiles. Add a couple kids wall art shapes to a mural or painted background for a three-dimensional collage in any play space or classroom, or apply a few of these soundproofing tiles in high traffic areas to soften high frequency sounds. Since each tile is purchased individually, you can buy just the right amount of kid's wall décor for your space.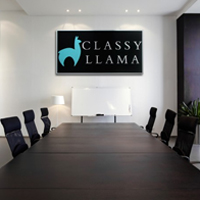 Audimute Acoustic Designer Signs:
Audimute Acoustic Designer Signs business wall sign is the completely customizable way to brand your work space. Letters can be cut out and inserted into selected background color for a flush traditional sign, or placed on top of layers and shapes for a three-dimensional designer logo. Either way, with the full range of Sherwin Williams paint options, Acoustic Designer Signs are sure to match your established brand. With the soundproofing qualities built into Audimute materials, these signs are great for busy work environments like retail stores and restaurants. When compared to the sign industry, Audimute Designer Signs offers more reasonable pricing and shorter lead times.
We hope you're as excited as we are about the new possibilities of the AcoustiColor™ line. Give an Acoustic Specialist a call today at (866) 505-MUTE to discuss your wall art décor ideas!