Nursery Wall Decorations & Decor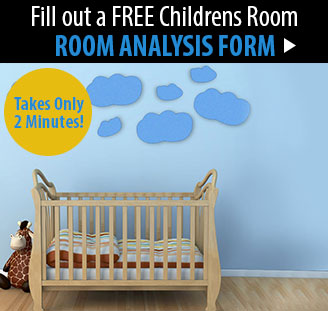 Controlling the acoustic environment in a Nursery is extremely important because loud noise is especially disturbing to young children and babies. Kids can be irritated and over-stimulated by echoes, reverberation, or high-frequency sound, making nap time difficult for the child, and childcare more irritating.
Proper acoustic treatment is a necessity, but finding the right nursery wall décor doesn't have to be a challenge. Audimute offers a variety of custom cut acoustic shapes and letters to match the dream nursery you've been working so hard to create. Shapes and letters are made to order and are custom painted based on your specification.
Our Acoustic Nursery Wall Art combines aesthetics with function. Custom cut shapes and letters are made with eco-friendly non toxic sound absorption materials. Our all-natural sound absorption materials lower the noise intensity of the room, creating a positive environment for your loved one.
Acoustic Nursery Wall Art Offers:
Custom Shapes and Letters for visual stimulation
Color matched to fit your décor
Acoustic Absorption to eliminate irritating, high-intensity sound
Quick and easy, foolproof installation
Audimute offers a variety of other acoustic products for your nursery. Browse through our galleries of standard image acoustic panels or upload your own image to accent your own personal design.
To get more information on Nursery Wall Art, call us today at (866) 505-6883 to speak with one of our acoustic specialists.