Offset Panel Mount 4-Pack
Ships In: 2 Business Days
Offset Panel Mount intended for use with 2" panels only.
Includes 4 Panel Mounts & 4 Walldogs (Anchor Screws)
More Information

| | |
| --- | --- |
| SKU | MH-999-999-H-0038 |
| Size | 2 1/4" X 5/64" X 1 1/4" |

Offset Panel Mount - 4 Pack
Offset Panel Mounts are an Audimute exclusive. Designed specifically for our easy-hang acoustic panels, this innovative design increases the efficacy and aesthetics of your acoustic panels, while giving rise to unique design options.
Offset Panel Mounts create airspace between the wall and your acoustic panel, which increases the overall surface area of your solution. The result is improved rear panel acoustic absorption.
Why is this the right hanging solution for you?
Creating airspace between the wall increases absorption
Increasing the surface area improves acoustic performance
Ideal for rooms with poor reflective performance
Installs easily over trim or conduit
The idea of layering is an acoustic design strategy that plays a big part in the way your room looks, and sounds. Offset Panel Mounts provide an opportunity to create interesting designs by layering panels to create a dramatic multi-depth panel Installation. When you absorb unwanted excess energy, great sound happens.
Offset Panel Mounts are a great addition to any acoustic panel purchase. Our Acoustic Specialists are here to answer your questions and provide personalized advice. Call today (866) 505-MUTE.
Benefits
Hang horizontally or vertically
Allows for a 2 ½" offset from wall
Hang over trim or molding
Custom designed panel layouts
Increased efficacy of acoustic panel
Light weight
Easy to install
Manufactured in the U.S.A.
Competitively priced superior quality
What's Included
Four panel mounts with natural aluminum finish
Four Walldogs (Anchor Screws)
Product Weight Each: 0.04
Product Weight 4-Pack: 0.16
Pack Product Dimensions Each

Height 1 ¼"
Length 2 ¼"
Width 5/64"

Pre-drilled ¼" hole accept a 1-1/4" Walldog Anchor
The Walldog is a one-piece screw anchor which features high-profile threads for easy fastening into drywall.
View our Multi-Depth Panel options for great ideas on how to create the look of acoustic panel layering.
For more information on panel installation, read our Offset Mounting Hardware installation instructions.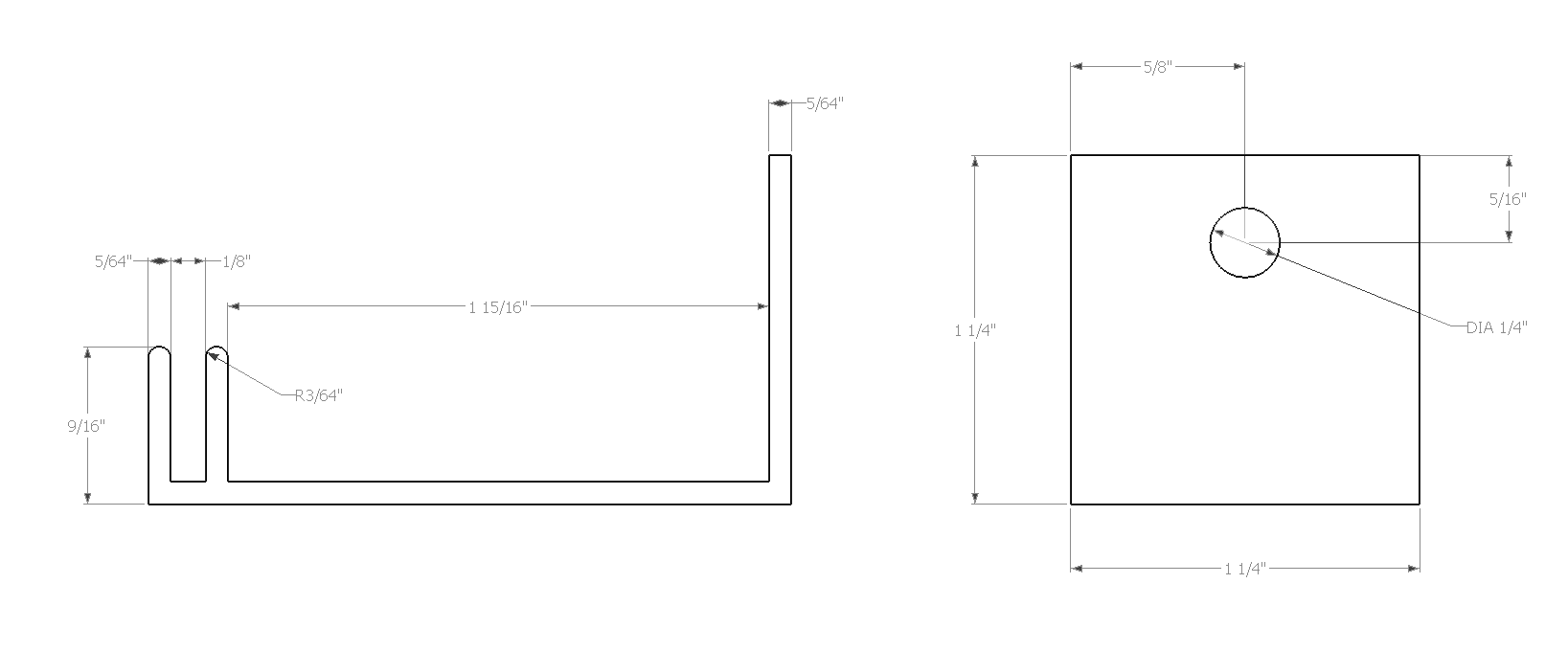 We found other products you might like!