Take your creativity to new heights with Audimute acoustic products! We have helped create sound solutions from all types of applications. From restaurants to houses of worships, to baby nurseries to studios, Audimute can help transform your space with design and style.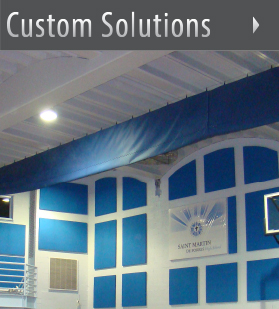 Personalize your sound solution with custom options. Mix your shape, size, wrapping, and frame with our graphic design, consultation, and room modeling services for a finished application unique to your space. Browse our tips and options or begin with a free room analysis form.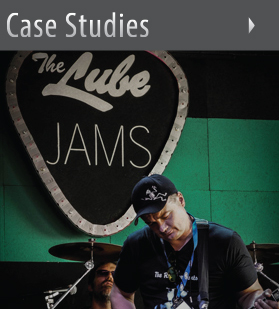 Audimute has been sound solution for every personal and commercial space from restaurants and studios to houses of worship and offices. Learn why some of our customers chose Audimute and see how our products have transformed their décor and acoustics.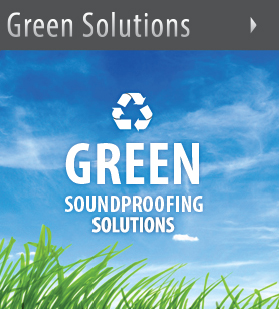 Leadership in Energy and Environmental Design (LEED) is a comprehensive rating system that rewards builders for using resources responsibly. Learn how points are earned and how Audimute's materials and resources can contribute to a design score and overall indoor environmental quality.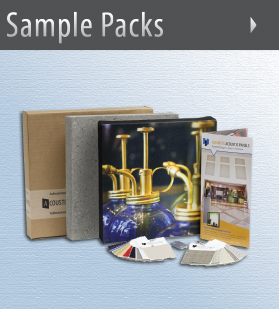 Try before you buy. See our materials and options firsthand by ordering a sample pack complete with soundproofing materials, hanging equipment, fabric samples, and an information pamphlet. See the kits and learn about available rebates.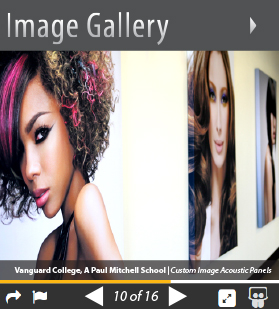 The sky is the limit with Audimute's custom soundproofing options. Flip through previous customer's products and get design inspiration for your space! Our products can blend in or stand-out, whichever you desire.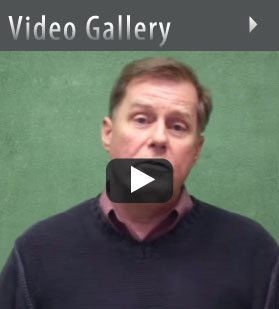 Explore all things soundproofing with our video gallery! Stream product installation videos, soundproofing tips and much more! For more soundproofing information, fill out a free room analysis form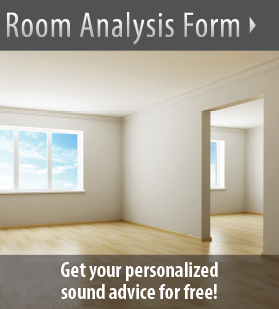 Let's get personal! Simply fill out a free room analysis form and receive free acoustic advice specific to your space in less than one business day!