Pet Soundproofing Solutions
Pet owners, groomers, and kennels are always asking our Specialists for product suggestions to block sound transfer from noisy animals. Whether it's for a home or shop, the goal is always to block sound from leaving the main pet space and entering a new area. Audimute offers a range of noisy dog barking and bird cage solutions that can easily be installed into your space for safe sound absorption!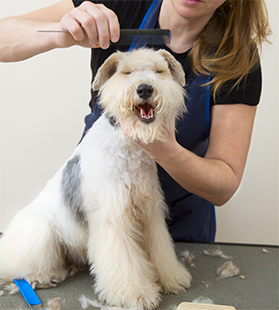 Soundproof your dog's kennel or crate to help eliminate unwanted sound from leaving your space. Our eco-friendly products are safe and help keep barking noises to a minimum.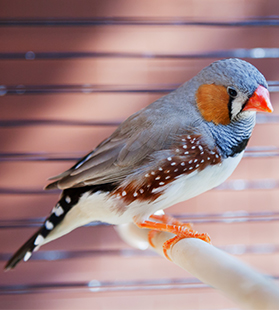 Solve your bird cage noise problems with soundproofing from Audimute! Acoustic panels and Sheets will help provide a safe and happy environment for you and your bird.
If you're looking for a resolution for bird cages or dog kennels, then you've come to the right place. Audimute offers affordable, non-toxic, GREEN soundproofing solutions for residential spaces as well as commercial spaces like kennels and pet boarding facilities.
Our free buying guide for pet spaces is filled with tips and tricks for creating a sound space for noisy animals. From birds chirping to dogs barking, this guide maps out the best soundproofing tips for pet owners. Download it today to find your noisy dog barking solution!