Audimute provides effective sound management solutions that are visually appealing. Use our sound absorption products on walls and ceilings to improve sound quality in a room. Incorporate our sound barrier products in a reconstruction or construction project to help block sound from entering or exiting a space. Audimute's products are made with recycled materials, non-toxic, and are NRC or STC tested. For free acoustic advice, Audimute Acoustic Specialists are available to help answer any questions you have and to find effective and affordable sound solutions for your personal or commercial spaces.
From Acoustic Panels to Ceiling Clouds to sound barriers like Peacemaker®, Audimute has just what you need to satisfy your sound absorption and soundproofing needs.
---
View our detailed product cut / specification sheets to learn more about our products.
---
The purpose of acoustic panels is to reduce reflected sound and dampen the echo and reverberation in a properly treated space. Audimute's acoustical panels are innovative and eco-friendly, using materials from the U.S.A.. Audimute panels are available in multiple options such as Fabric Acoustic Panels, Image Acoustic Panels, AcoustiWood Acoustic Wood Alternative Planks, AcoustiColor® panels, and more!
---
Improve the acoustics in your space with Audimute's new eco-friendly material, eco-C-tex. Audimute's environmentally engineered health safe acoustics will perform as well or better than studio foam for sound absorption.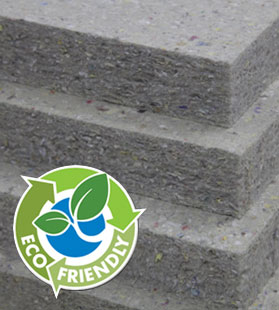 ---
Did you know that soundproofing and sound absorption are two completely different acoustic solutions? Knowing the difference between the two will lead you to identify the perfect solution.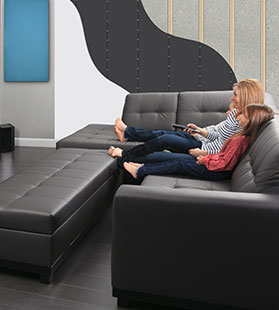 ---
Do you know the best acoustic panel placement to improve your acoustics? The ideal scenario is to incorporate acoustic panels in your decor. In fact, most Audimute panels come in an array of color choices and even custom images options meaning that your friends won't know that what they are looking at is an acoustic panel lending to the comfort of the room.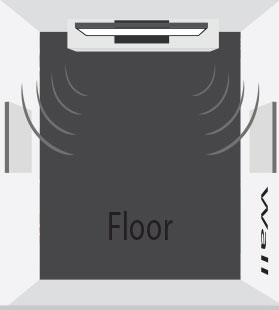 ---
The Class A fire rating means that the materials used in the acoustic wall treatments have received the highest rating possible under the ASTM E-84, a test that measures the burning characteristics of building materials. Our main product line of Acoustic Panels is made of only Class A fire-rated acoustic materials. Our panels, unless otherwise specified, are covered by Class A Fire-Rated fabric by Guilford of Maine.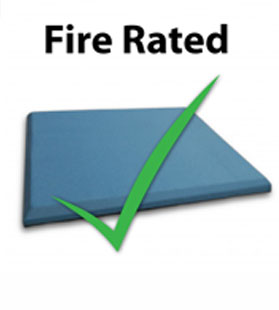 ---
Cut costs and noise with Audimute's Sound Absorption Sheets. Our Sheets have been NRC tested, are portable and are easy to install. To learn more about our Sheets, contact on of our Acoustic Specialists at 1.866.505.MUTE.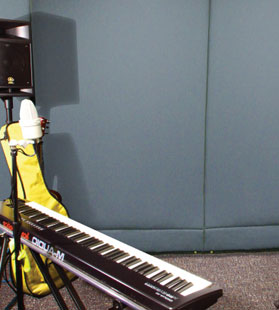 ---
Peacemaker, an acoustic insulation material used as a sound barrier, comes in three different densities to match your soundproofing needs. Use Peacemaker in your home, your studio or your office space to block the transmission of sound between rooms.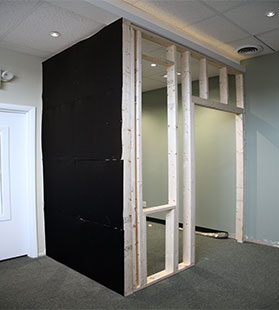 To get more information on our acoustic products, fill out a free Room Analysis Form or contact one of our Acoustic Specialists via phone 1.866.505.MUTE, live chat, or our Contact Us page.