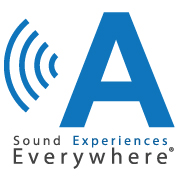 We are pleased to announce that One Wish LLC's subsidiary companies Audimute Soundproofing and Audimute Acoustic Panels merged to operate as one newly redesigned corporate website, Audimute.com. In addition to the introduction of our new web platform, Audimute has also released an updated logo to better represent our corporate identity as an organization.
The merger of Audimute's two websites greatly expanded our ability to integrate our product and service portfolios. Our goal is to continue delivering innovative, high-quality products in our current and expanding markets. This includes the introduction of exciting new products.
The site offers a clean design with intuitive and consistent site-wide navigation. The improved menu functionality directs you to the information most important to you. These enhancements are fully responsive with superior optimization for mobile devices, making it more compatible and easier to navigate.
We've also updated our video content to provide you with an interactive product experience. Our Education & Resource Center contains a library of whitepapers, guides, templates, and improved content designed to assist you in making an informed purchasing decision.
Audimute customers can be assured they will continue to enjoy the same excellent service and support they have come to expect. Our experienced Acoustic & Customer Solutions Specialists are still available to provide superior assistance.
We want Audimute to be synonymous with quality!