How to Soundproof a Bird Cage & Reduce Unwanted Noise

---
Portable Sound Absorption Sheets
Squeaking birds keeping you up all night? Solve your bird cage soundproofing problems with the help from Audimute's Sound Absorption Sheets! Customers have been raving about the effectiveness of our sheets in reducing the amount of sound coming from their bird cage(s). Our sheets are easily removable and will absorb the mid to high frequencies of your bird.
Benefits Of Our Sound Absorption Sheets:
Naturally made from recyclables, no handmade fibers (cotton cellulose blend)
Safe for all applications
NRC rating of 0.85
Easily hung and removable
Absorbs mid to high frequencies
Provide a safe and happy environment all while controlling the noise in your home or commercial space! Call us at 1.866.505.MUTE or chat with us to get advice from one of our Acoustic Specialists! You can also fill out our Free Room Analysis Form and an Acoustic Specialist will respond with a recommended sound solution.
---
Read below for a review from a customer who used Sound Absorption Sheets for his bird cage: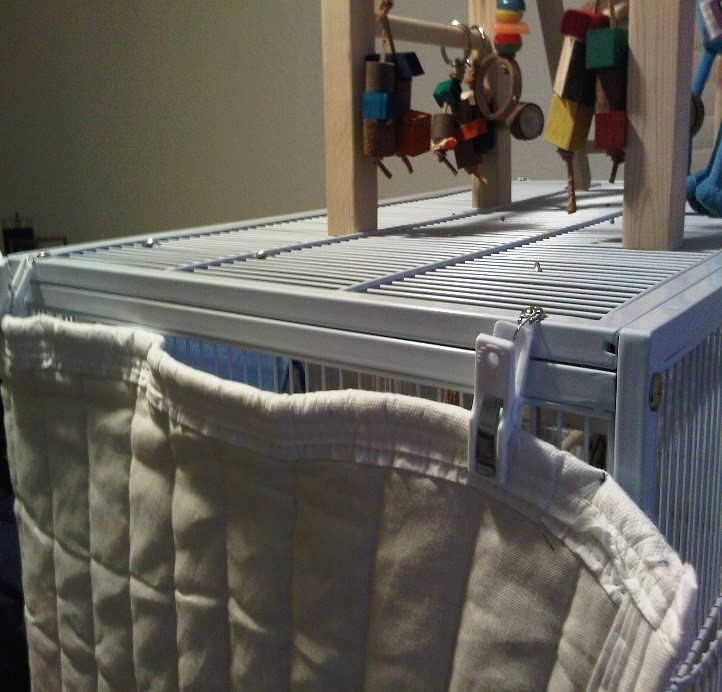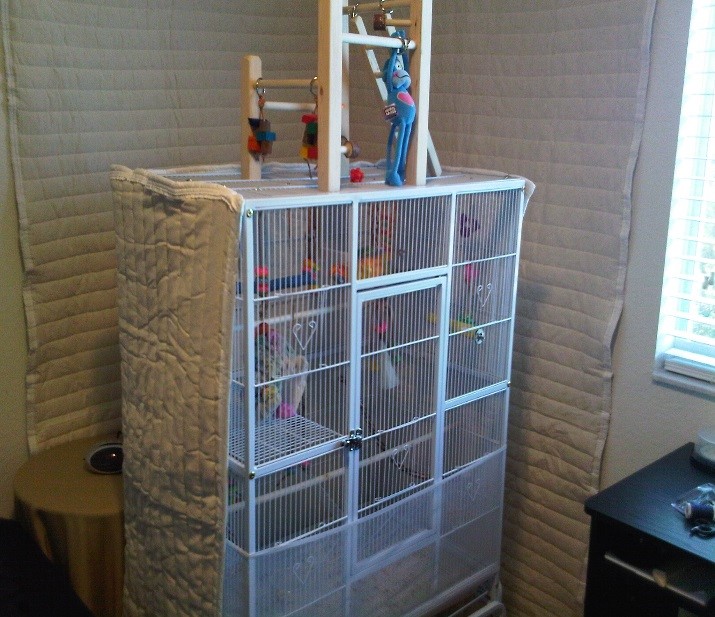 "First, place your cage in a corner, preferably by a window (in fact, it's highly recommended). Put one sound absorption sheet on each of the two walls in the corner. These will prevent the walls from reflecting or transmitting sound (basically, it will prevent your corner from acting like a sound amplifier). Fasten one sound absorption sheet to the back and the sides of your cage. This absorbs any sound emanating from the covered sides and leaves the top and front sides of your bird cages exposed. Place one (or more, depending on your choice and needs) over the room's door. This will cut down on the noise to the outside. If you're sharing an apartment or want to diminish the noise to other rooms in your house, this will help a lot."
"Thanks to my soundproof bird cage, I can enter or leave the room as I please without worrying about bothering anyone in my living vicinity. I can stay in my room and watch TV without having to succumb to my bird's cries asking to come out. My girlfriend can come over without worrying that her sensitive ears might get blasted away by extremely high pitched calls. Life is definitely smoother again and everybody's quality of life has returned to normal. Another amazing consequence of having soundproof bird cages is that you will now be able to break the association that your bird has formed between their screaming and gaining your attention. Very quickly their screams will drop in frequency, as they will realize that they have lost their efficacy to control you. Now, you have the power to train your bird, rather than your bird training you."