Improve Acoustics in Theaters & Performance Spaces

---
Acoustic Solutions for Theater & Performance Spaces
Acoustics in performance and theater spaces can be drastically improved with sound absorption products, which absorb sound waves that cause the types of echo and reverberation problems that will ruin a show. No performer, artist, or presenter wants to encounter these acoustical distractions on show night. Nor should any audience member be left wondering if the show was worth the price because of poor acoustics!
Your budget is precious, but consider where else could you make a more economical, longer lasting, more impactful change than with the addition a proper acoustic treatment. Your performers and audiences will experience increased clarity of sound, will hear the more subtle acoustical effects that augment the performance, and will experience fewer unwanted sound disturbances.
The majority of our products for walls and for ceilings are made with eco-friendly, high-performance eco-C-tex®, an innovative sound absorbing material. An excellent choice for treating walls is Acoustic Panels, which may be wrapped in your choice of fabric, with custom images, or coated to match any Sherwin-Williams paint color. For ceilings, Baffles and Clouds are great options to consider. If you need to block sound from entering or exiting a space, check out our Sound Barriers.
We have Acoustic Specialists who will work with you to create the sound solution you need. Chat with us, fill out a Free Room Analysis Form, or call 1.866.505.MUTE.
1 / 10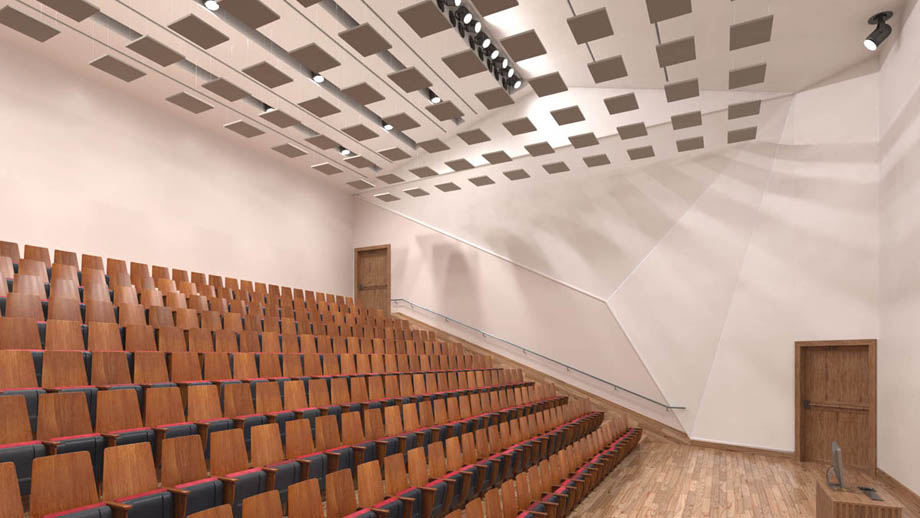 Fabric Acoustic Ceiling Clouds
2 / 10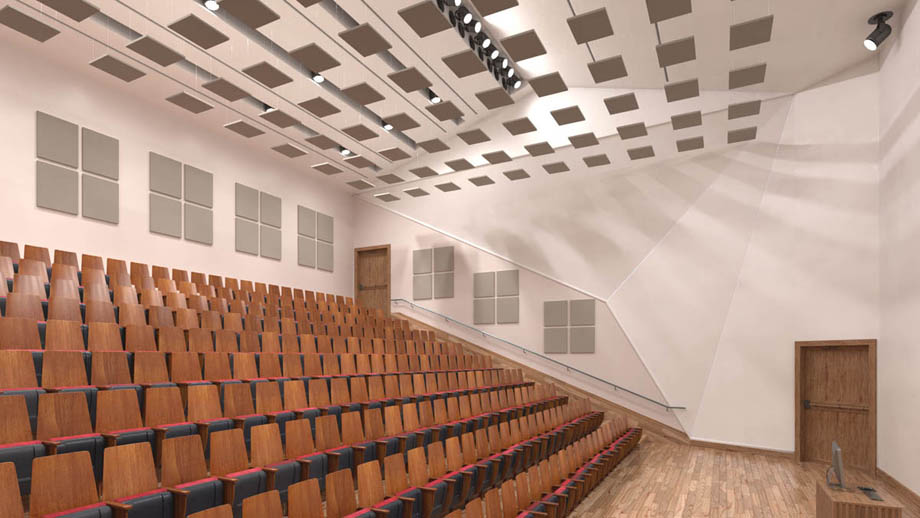 Fabric Acoustic Panels & Fabric Acoustic Ceiling Clouds
3 / 10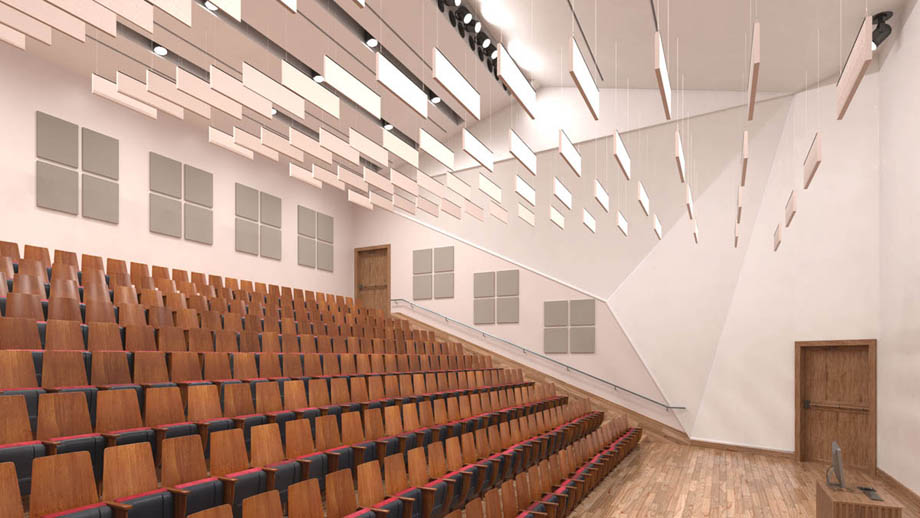 Fabric Acoustic Panels & AcoustiColor® Acoustic Ceiling Baffles
4 / 10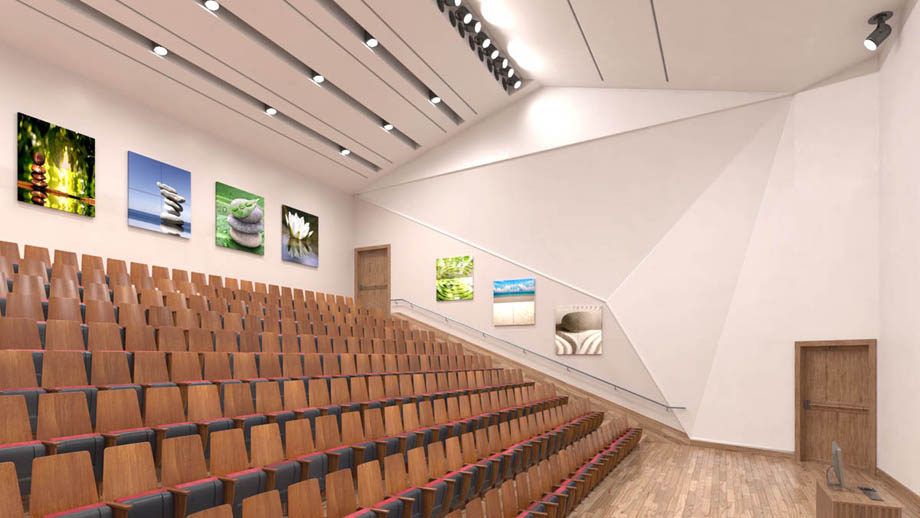 Acoustic Image Panels
5 / 10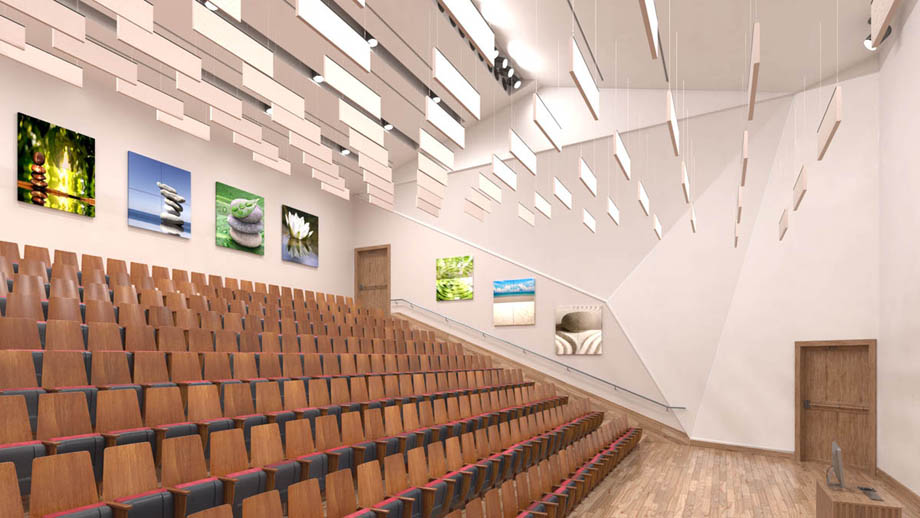 Acoustic Image Panels & AcoustiColor® Acoustic Ceiling Baffles
6 / 10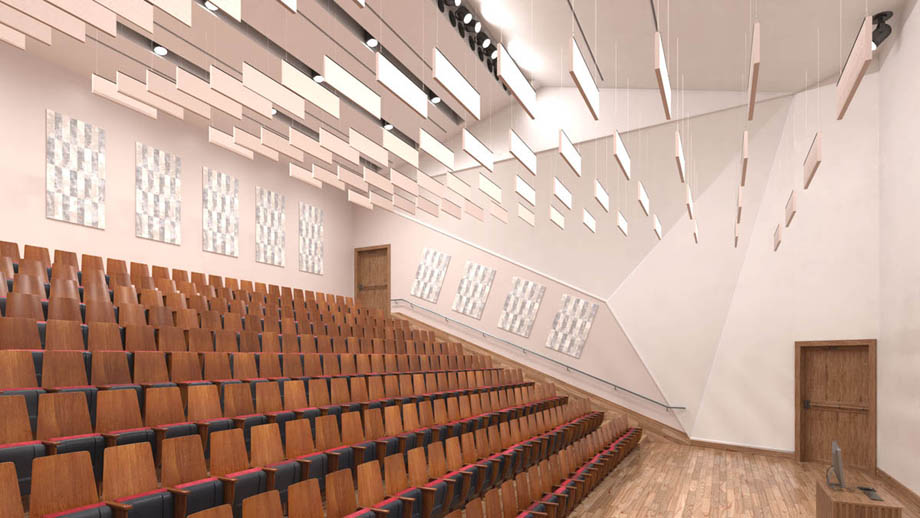 AcoustiStone® Acoustic Stone Alternative Tiles & AcoustiColor® Acoustic Ceiling Baffles
7 / 10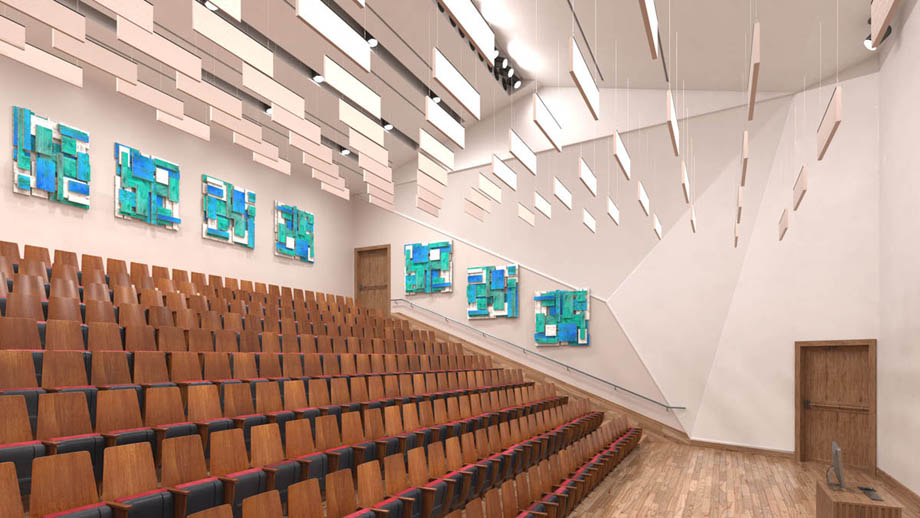 Custom AcoustiWood® Acoustic Wood Alternative Panels & AcoustiColor® Acoustic Ceiling Baffles
8 / 10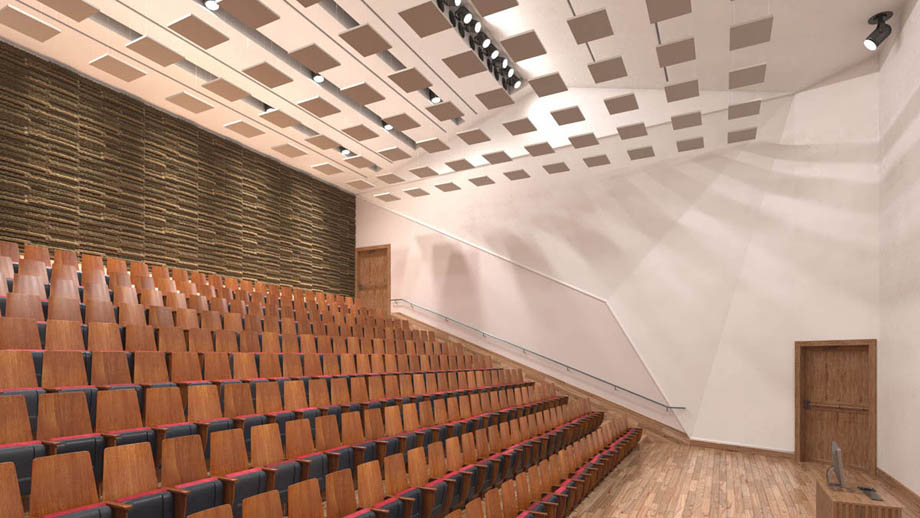 Audimute Strata® & Fabric Acoustic Ceiling Clouds
9 / 10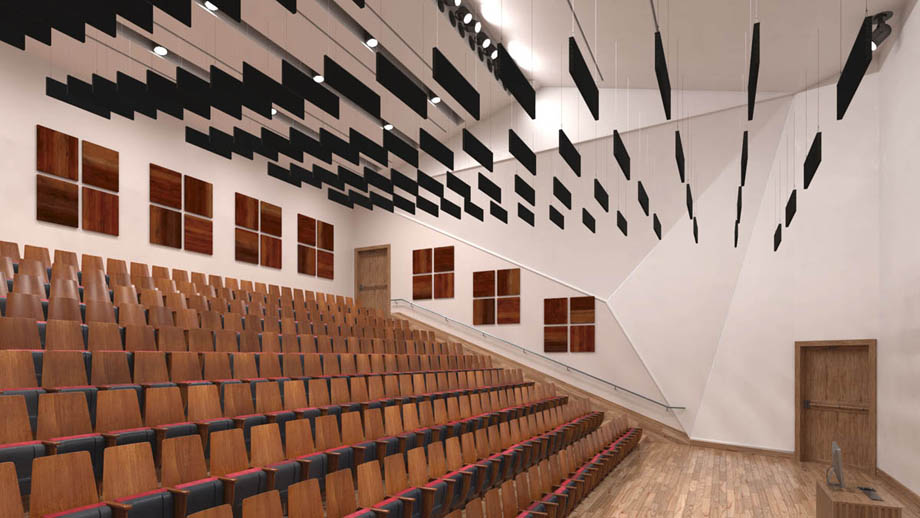 AcoustiWood® Acoustic Wood Alternative Panels & Fabric Acoustic Ceiling Baffles
10 / 10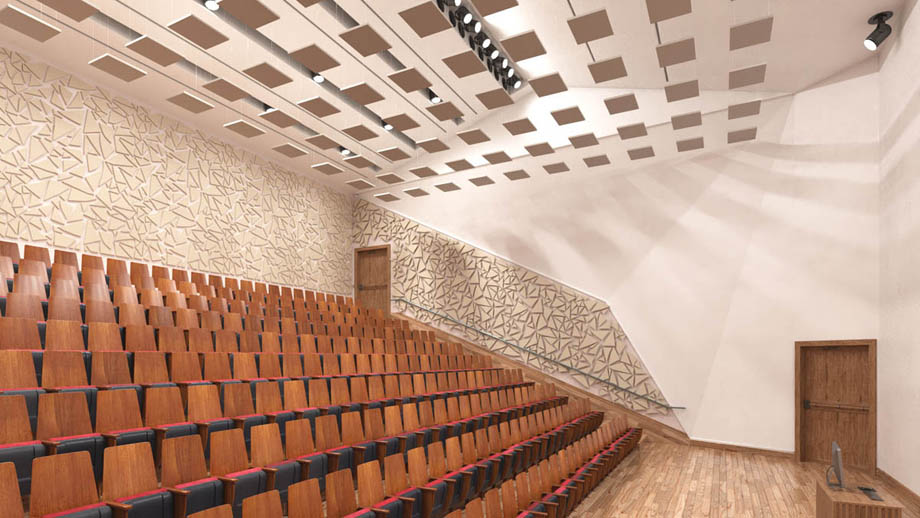 Custom AcoustiColor® Acoustic Shapes & Fabric Acoustic Ceiling Clouds
❮
❯
---