Vocal Booth Acoustic Treatment

---
Effectively and Affordably Reduce Echoes and Reverberation
Vocal booths come in all shapes and sizes. When it comes down to finding the best sound solution to build your vocal booth or recording booth, there are multiple contributing factors to consider. The shape, size, construction of your recording booth and the source of the sound that you want to control all play a huge role when determining the best products to use in your booth.
If you are feeling ambitious and want to build a vocal booth from scratch, it can get pretty expensive. However, at Audimute we have engineered the perfect solution: a vast array of products that will dramatically improve the sound of any vocal booth all while keeping the cost to a minimum.
For those looking to build vocal booths, we understand how important it is to find the most effective sound control products at a reasonable price. We don't believe that high quality should always mean high prices, which is why we offer our customers inexpensive Sound Absorption Sheets for use in vocal booths, recording booths and rehearsal space.
Why Use Sound Absorption Sheets in Vocal Booths?
Our Sheets absorb an average of 85% of sound!
Easy installation and removable
Made in the USA
Manufactured from recycled cotton natural fibers
Safe and non-toxic
NRC rating of 0.85
In addition to Sound Absorption Sheets, we offer a wide variety of other types of sound control products for recording and vocal booths, ranging from Peacemaker®, which blocks the transmission of sound between walls, floors, and ceilings, to Peacemaker Isolation Pads, used to reduce vibrations from subwoofers, mic stands and more.
Peacemaker is an eco-friendly sound barrier made from recycled tire rubber. Peacemaker proves to be one of the most affordable, effective soundproofing materials on the market. When building a vocal booth, Peacemaker can be installed within the walls, floor or ceiling to block sound from entering or exiting the space.
Audimute brings flexible, effective and affordable sound control solutions to vocal and recording booths. For free, personalized advice, fill out our Room Analysis Form, chat with us, or call one of our Acoustic Specialists at 1.866.505.MUTE.
1 / 6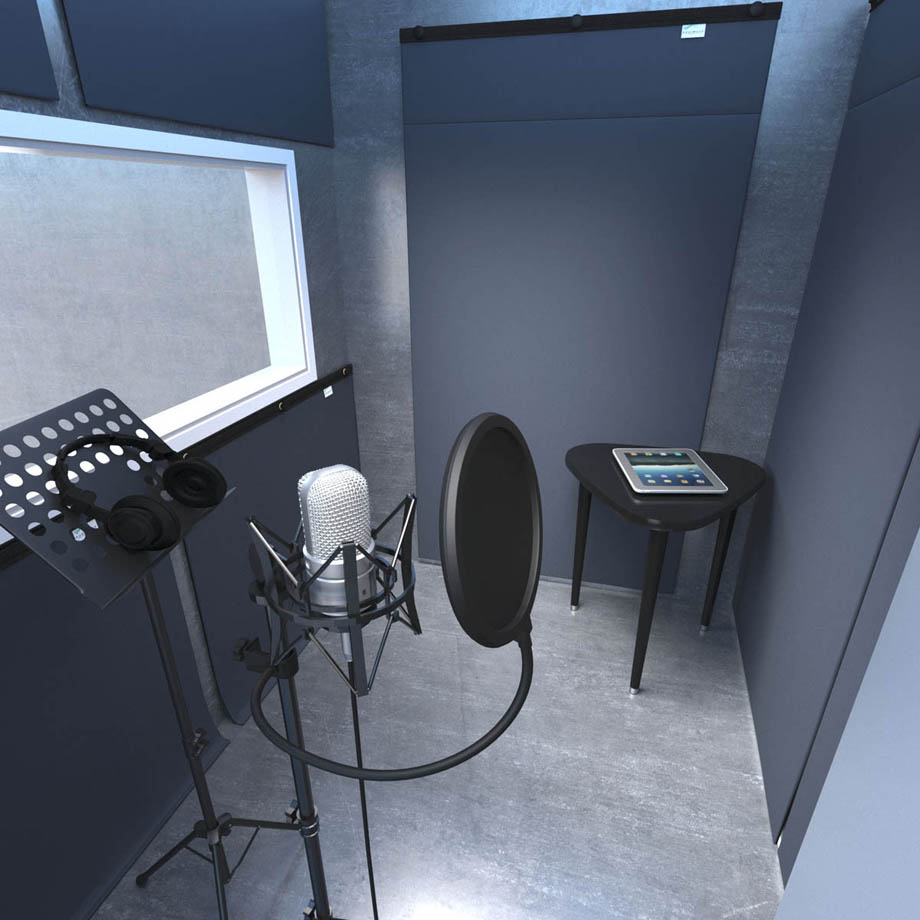 Sound Absorption Sheets (Full Size)
2 / 6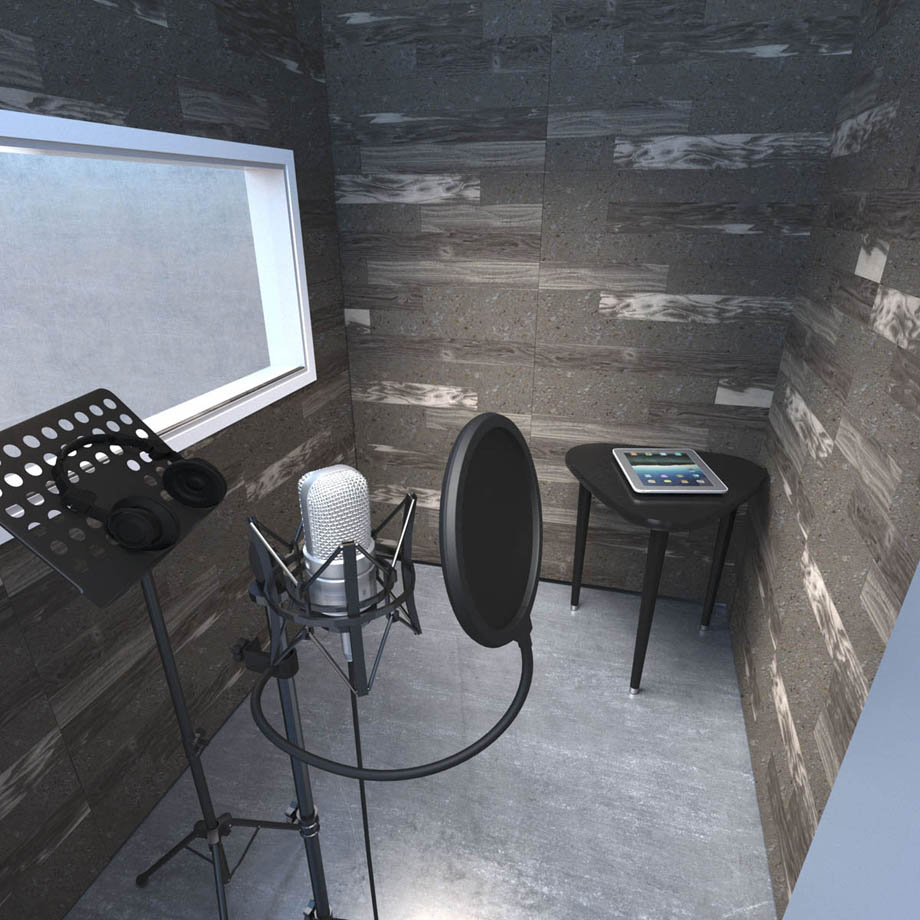 AcoustiWood® Acoustic Wood Alternative Planks & AcoustiColor® Acoustic Planks
3 / 6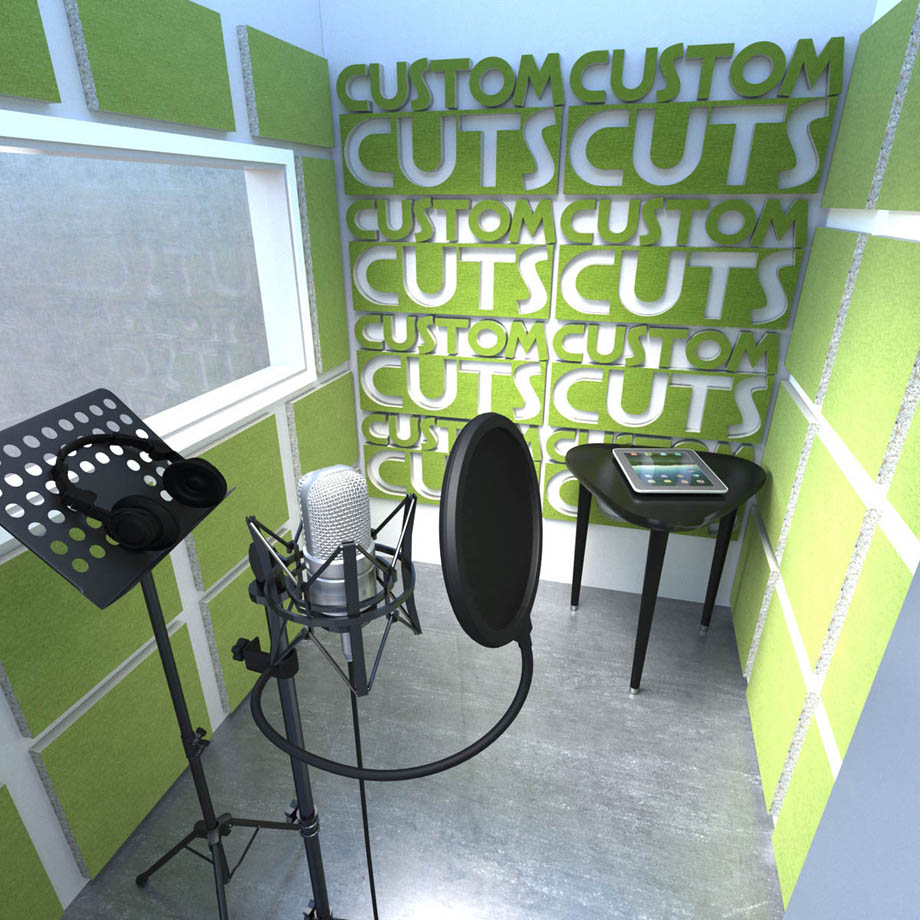 Custom AcoustiColor® Acoustic Signs & AcoustiColor® Acoustic Tiles
4 / 6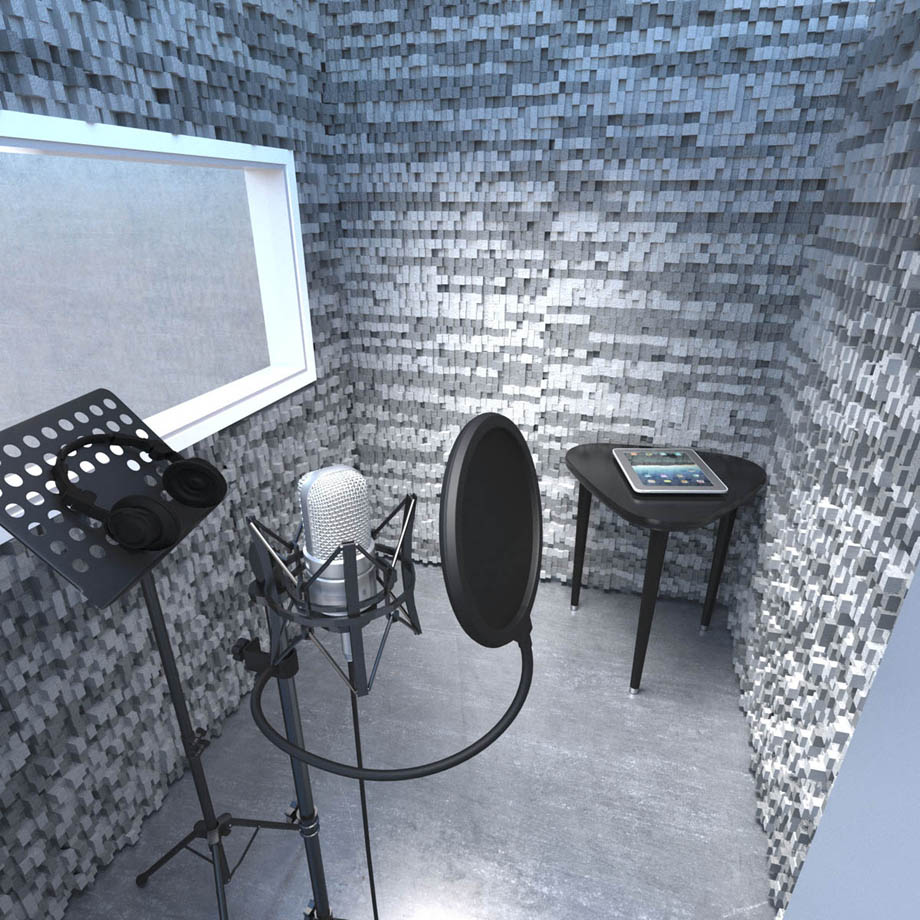 Audimute Strata®
5 / 6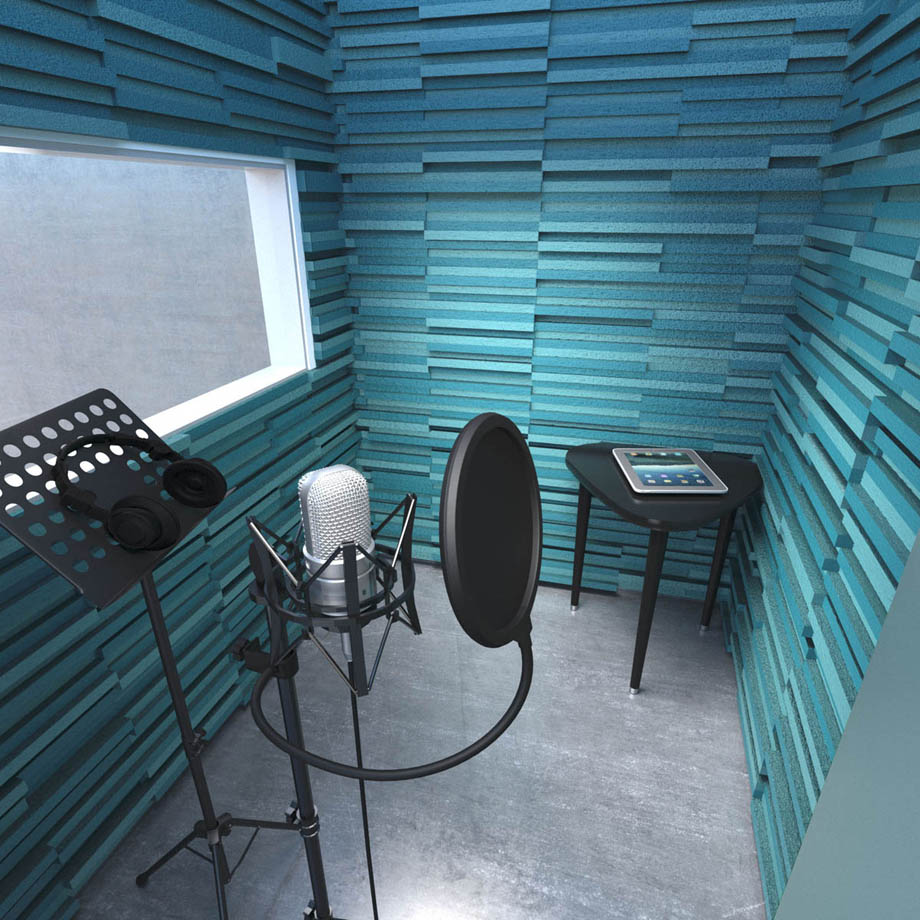 Audimute Strata®
6 / 6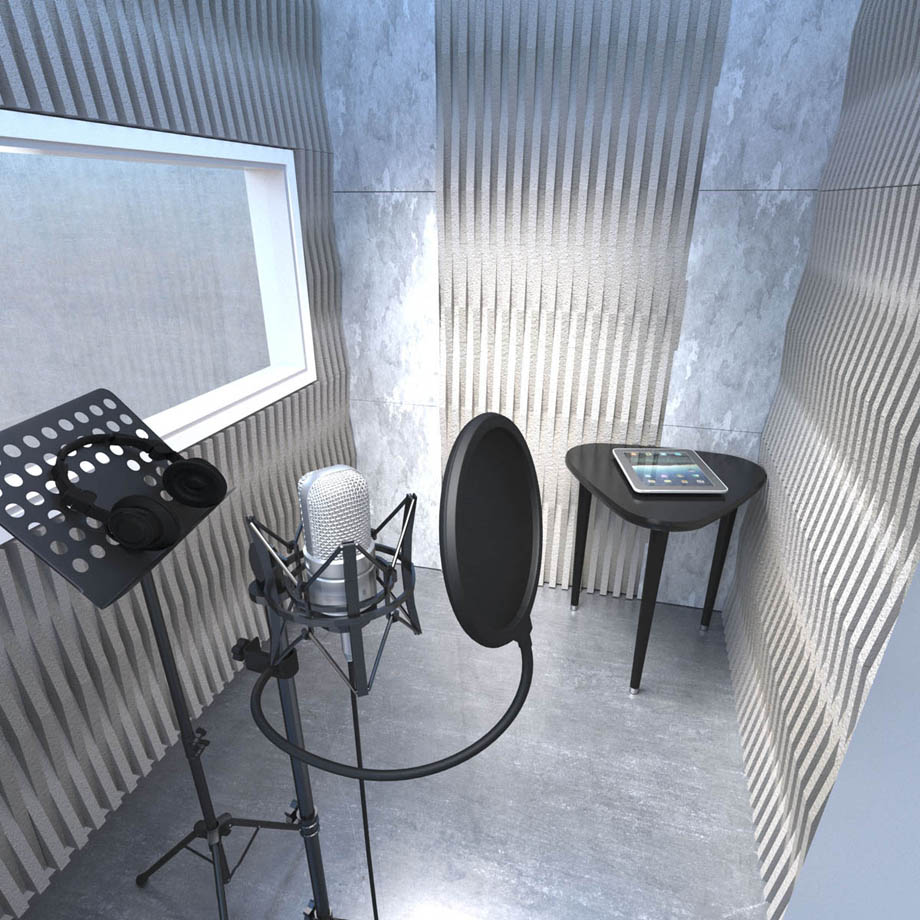 Audimute Strata® & AcoustiStone® Acoustic Stone Alternative Tiles
❮
❯