Acoustic Treatment for Auditoriums

---
Solve Auditorium Acoustic Problems
The larger the space is the more complicated the acoustics tend to be. We often expect a good acoustic auditorium environment would go into room and building design process. The fact is that most architects and designers under-emphasize acoustics, either through lack of acoustical training or because the client wants the best looking and most functional space at the lowest cost. The perceived value of an acoustic auditorium is often under-appreciated, unless the primary function of the space is for musical performance.
Whether your space is used an auditorium, function hall, cafeteria, gym, place of worship, or any other large space where many people gather, acoustics play a significant role in the experience people have. Your audiences don't have to suffer through the annoying echoes and intense buildup of muddied sound. Using sound absorption producs such as Acoustic Panels, which are available in a wide variety of styles, colors, sizes and shapes, can help create an adequate acoustic environment at a reasonable cost.
Sound absorption products for walls and for ceilings reduce echoes and reverberation by absorbing sound waves that would otherwise reflect off hard surfaces. All of Audimute's products are effective, easy to install, eco-friendly, and affordable.
We're here to help you get started! Fill out our Free Room Analysis Form and we'll respond to you by the next business day with some personalized recommendations. We love helping people solve sound problems, and are available by chat or phone 1.866.505.MUTE during normal business hours. If you need evening or weekend service, we are available by appointment.
1 / 10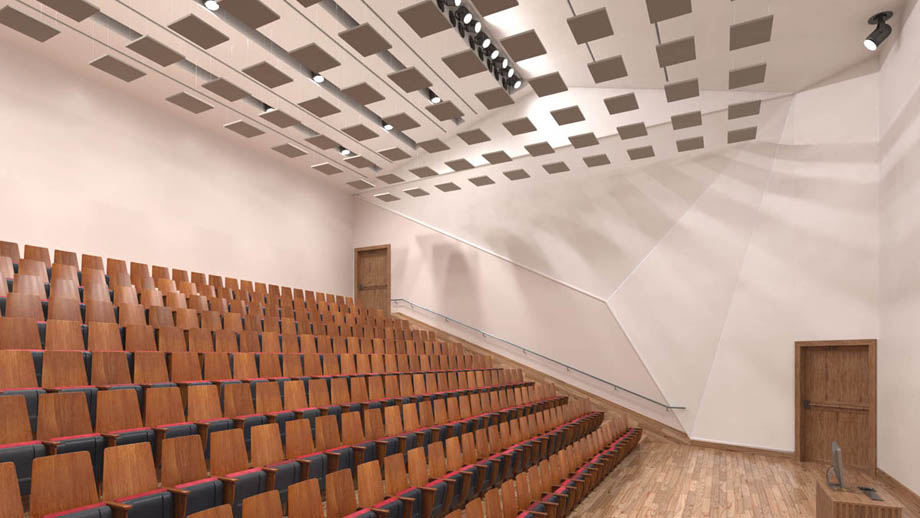 Fabric Acoustic Ceiling Clouds
2 / 10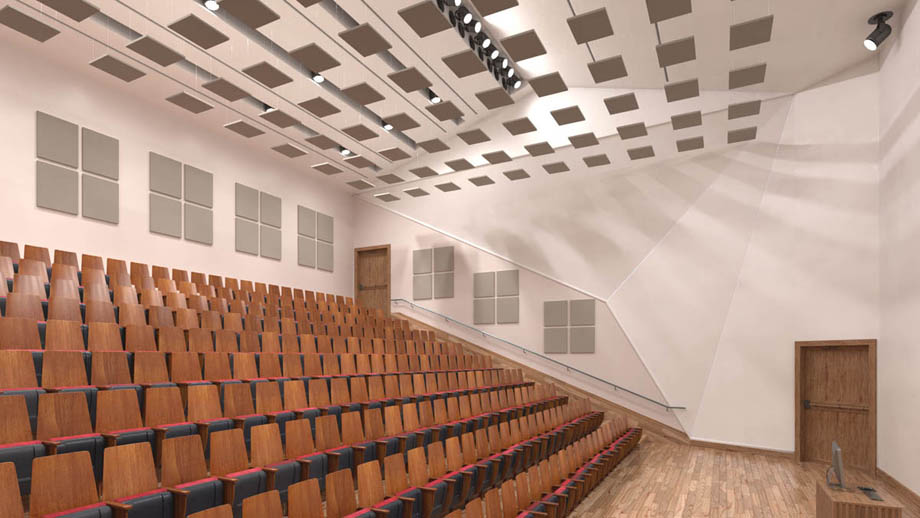 Fabric Acoustic Panels & Fabric Acoustic Ceiling Clouds
3 / 10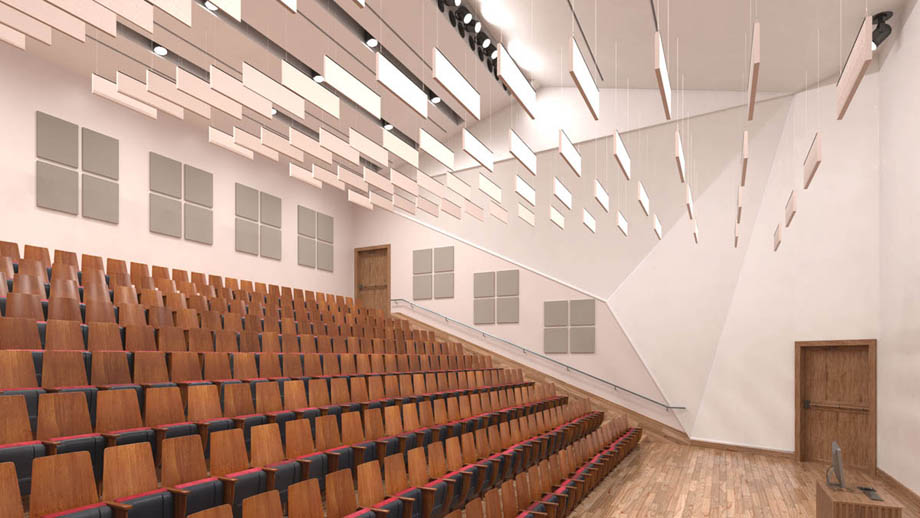 Fabric Acoustic Panels & AcoustiColor® Acoustic Ceiling Baffles
4 / 10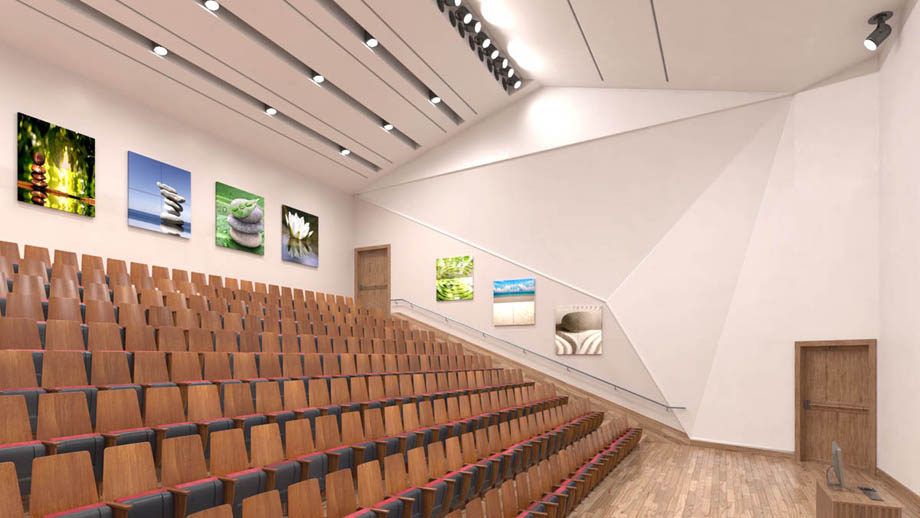 Acoustic Image Panels
5 / 10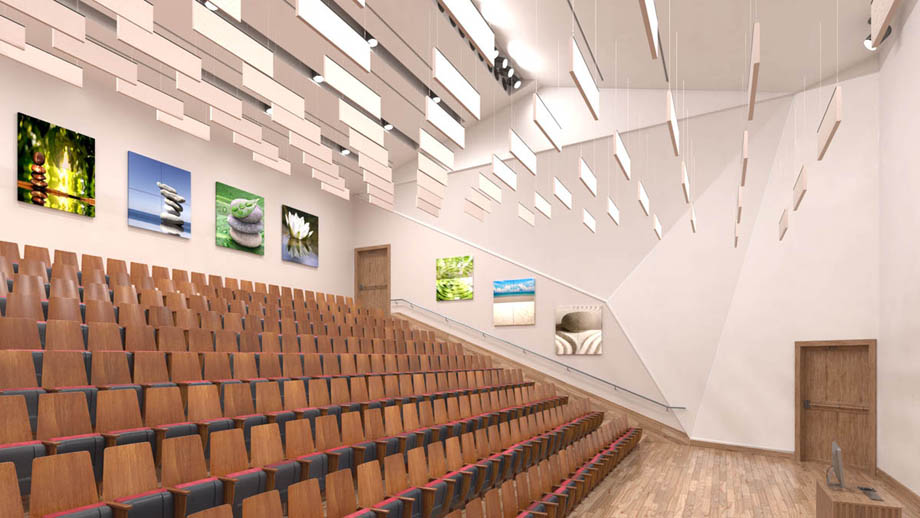 Acoustic Image Panels & AcoustiColor® Acoustic Ceiling Baffles
6 / 10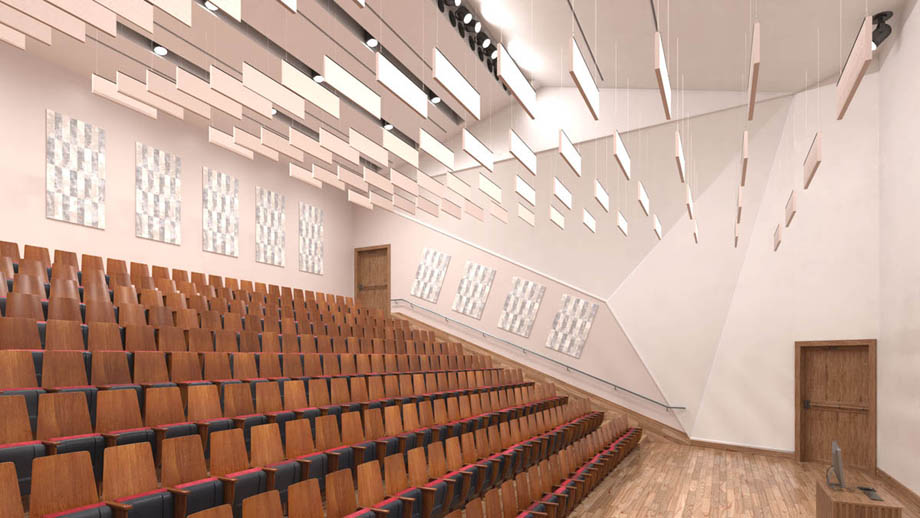 AcoustiStone® Acoustic Stone Alternative Tiles & AcoustiColor® Acoustic Ceiling Baffles
7 / 10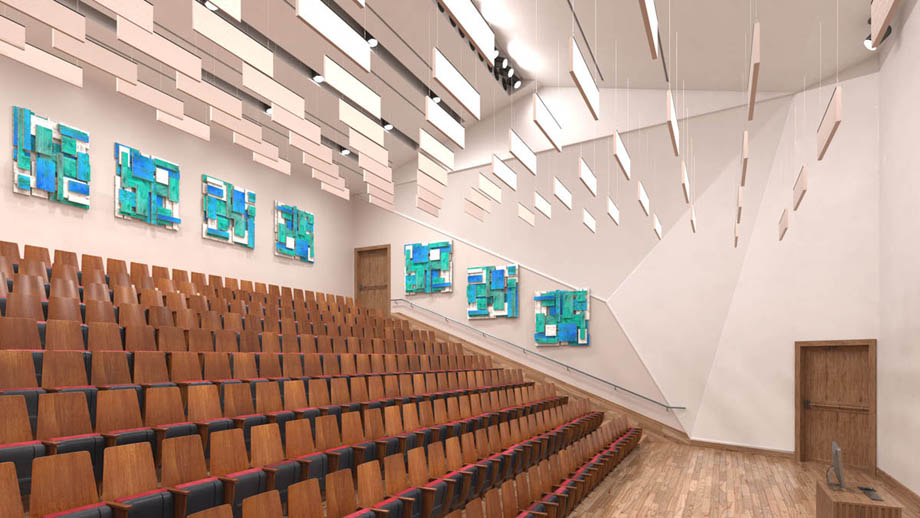 Custom AcoustiWood® Acoustic Wood Alternative Panels & AcoustiColor® Acoustic Ceiling Baffles
8 / 10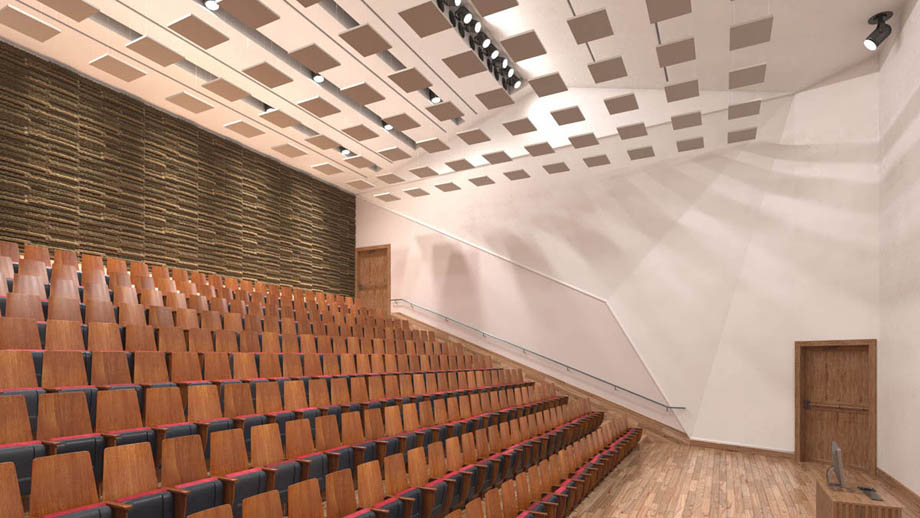 Audimute Strata® & Fabric Acoustic Ceiling Clouds
9 / 10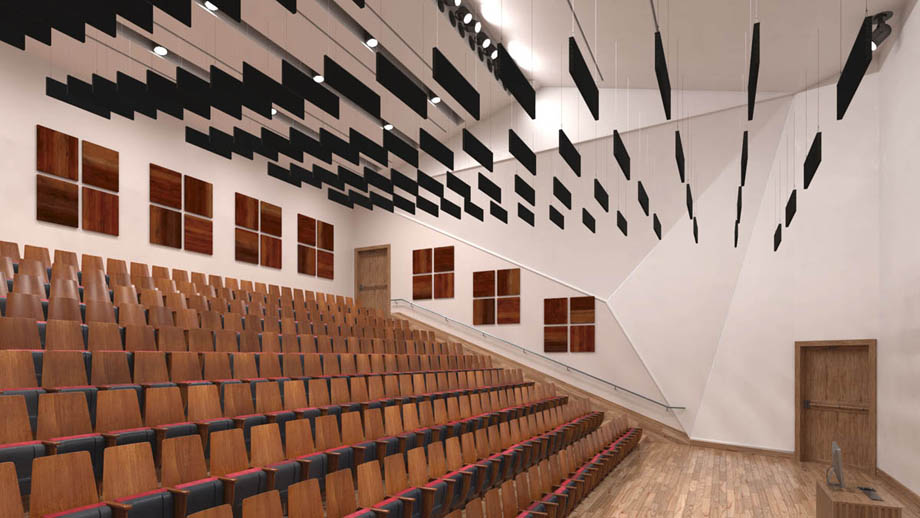 AcoustiWood® Acoustic Wood Alternative Panels & Fabric Acoustic Ceiling Baffles
10 / 10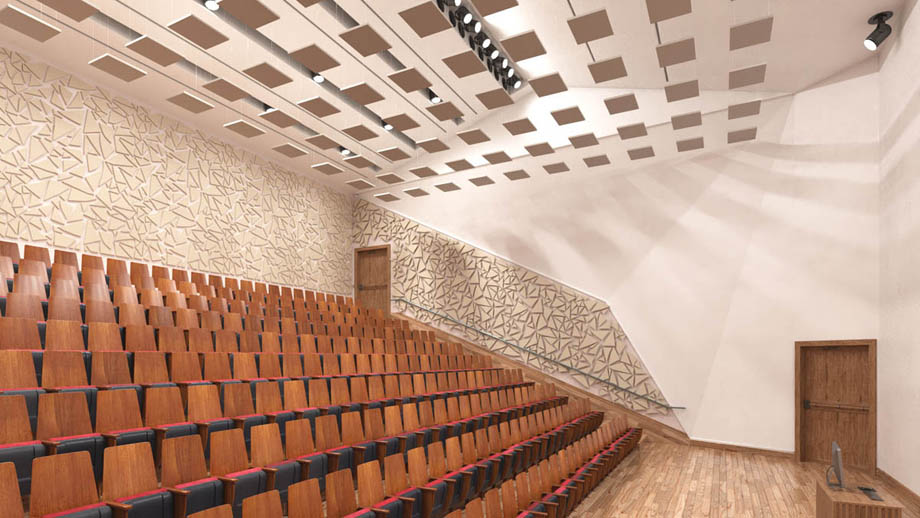 Custom AcoustiColor® Acoustic Shapes & Fabric Acoustic Ceiling Clouds
❮
❯
---