Customer Showcase: iamLucid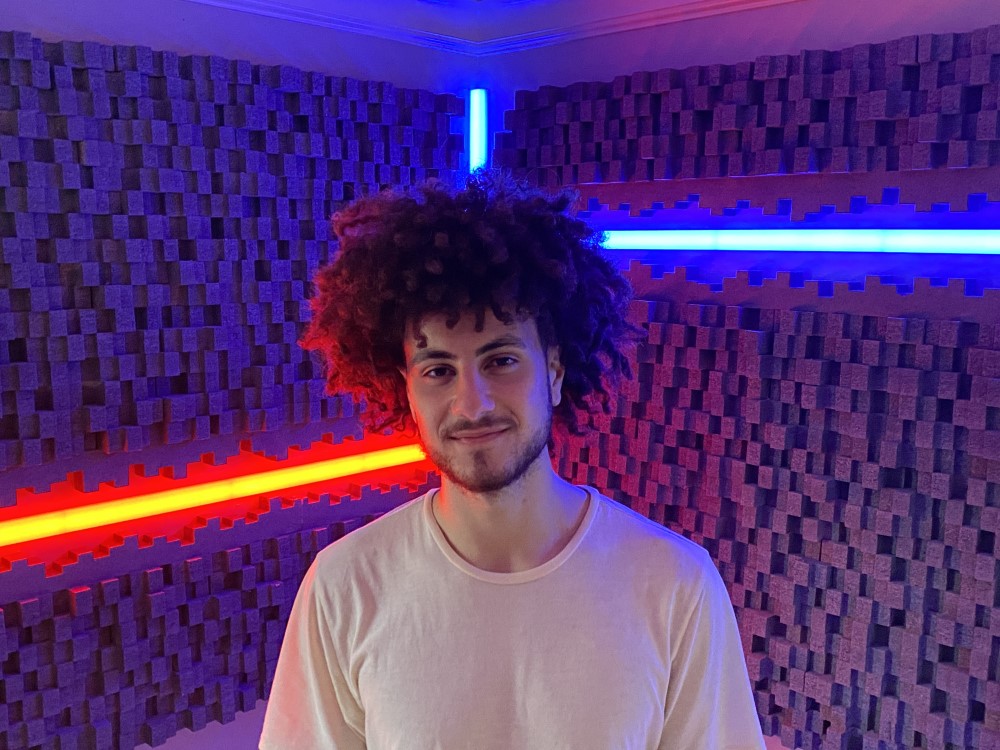 Links:
The Problem
For content creators who record videos with audio, to achieve the best outcome it is vital for the environment to sound and look great. Alex realized he needed a solution and reached out to Audimute seeking a visually appealing and effective sound solution that would reduce echoes and reverberations caused by sound bouncing off his walls when he records.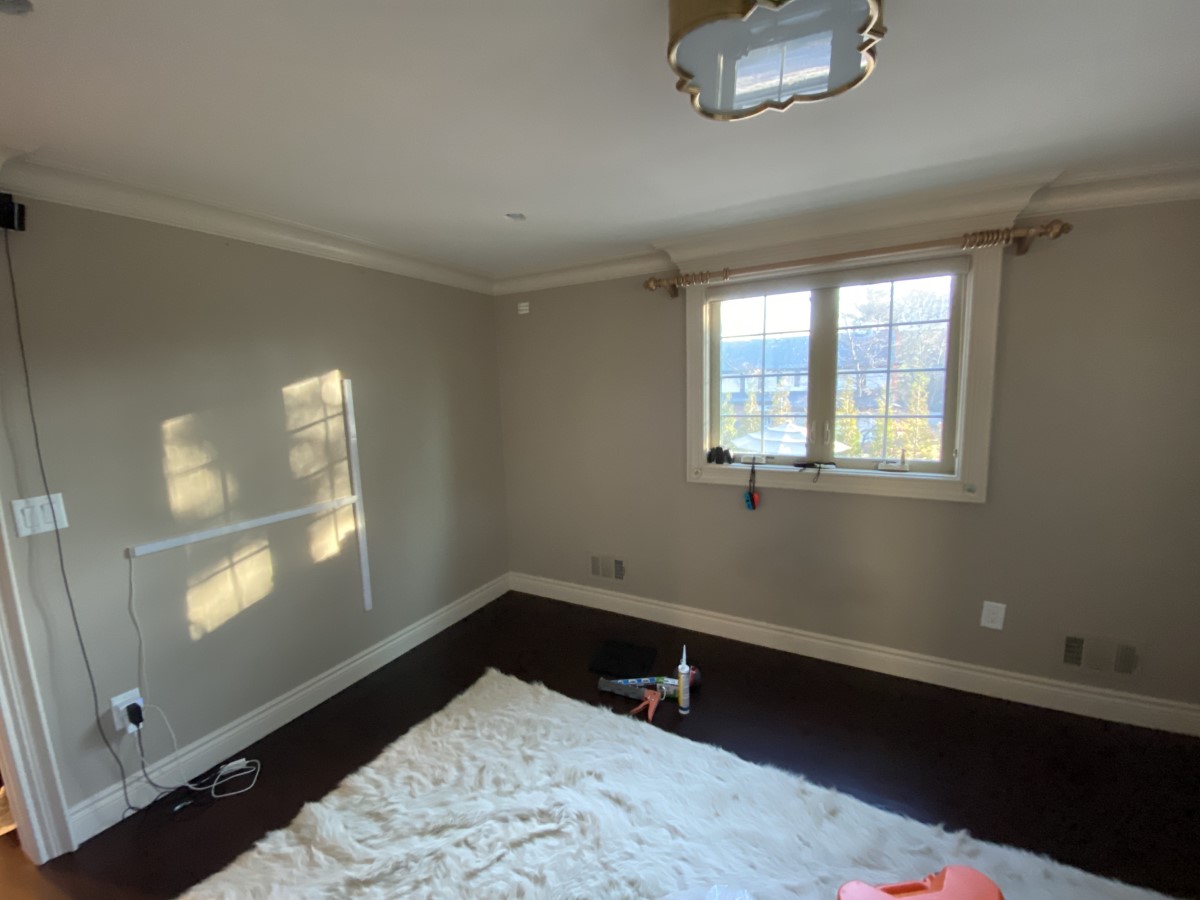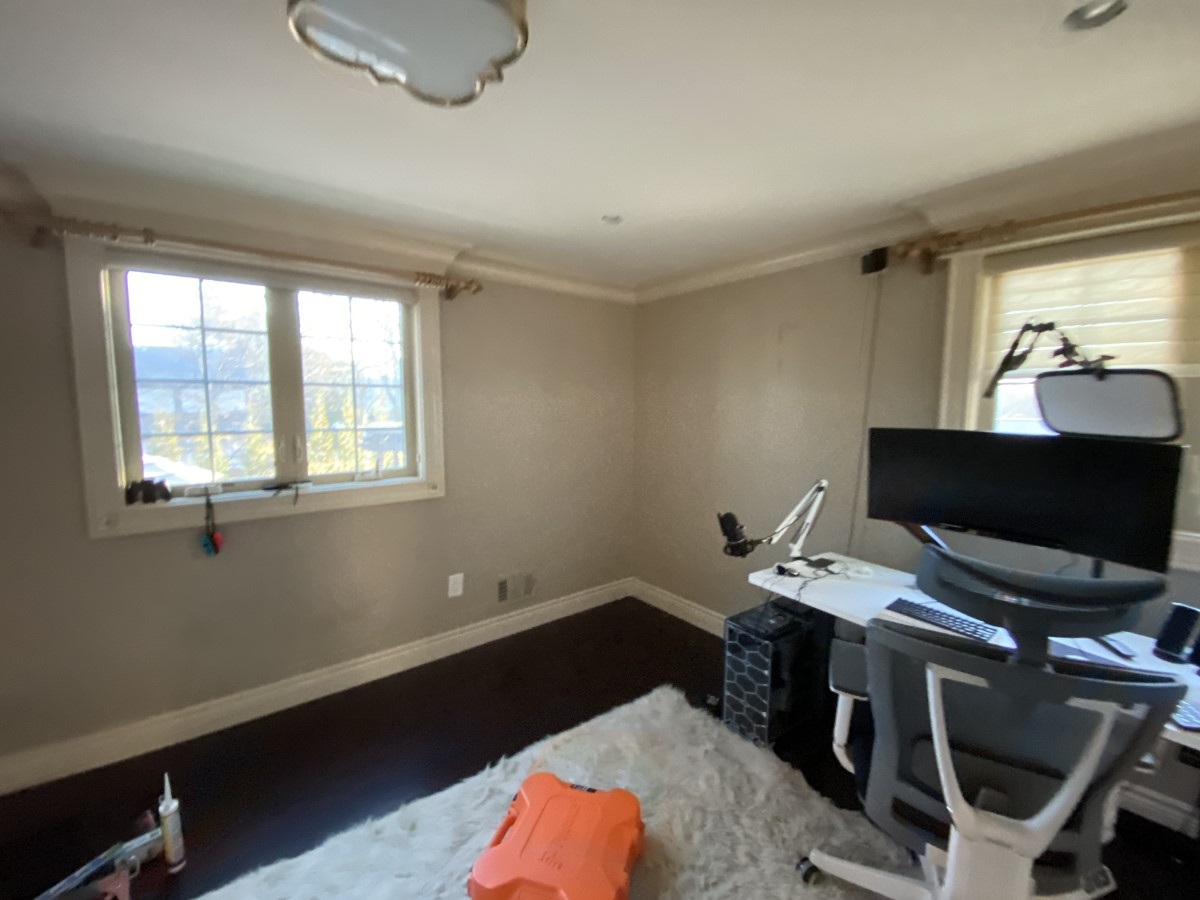 The Solution
Audimute worked with Alex to create a custom sound absorption solution that sounds and looks amazing! The majority of his space was treated with AcoustiColor® Acoustic Shapes (Polygons), with Aesthetic White (SW7035) from Sherwin-Williams. Audimute Strata® (Cityscape), with the color Software (SW7074), was also included. Using three thicknesses (.5", 1", and 1.5") of AcoustiColor Shapes produced a unique 3D effect, adding depth to the walls. Custom offset mounting was used to create a gap between the polygon shapes and the wall to integrate LED strip lights that Alex provided.
The layout of Audimute Strata was also unique as it allowed for more LED lights that complemented the contours of the multi-depth the product. Both AcoustiColor Shapes and Audimute Strata were easily installed using a Paslode® Brad Nailer and our Compatible Foot. By using a brad nailer, the products could easily be removed and reinstalled.
Our Team thought that Alex's polygons were so cool, we've been calling them "Lucid Polygons," a combination of AcoustiColor Shapes (Polygons) and a custom offset mounting strip. If you would like to create a custom sound solution in your space like we did for Alex, please reach out to one of our knowledgeable Acoustic Specialists via chat, fill out our Free Room Analysis Form, or call 866-505-MUTE and inquire about "Lucid Polygons" and/or Audimute Strata.
The Outcome
Not only does Alex's space now have a unique, futuristic look, the sound difference is like night and day!
"Audimute's Polygons and Strata made a huge difference in my studio. After turning my bedroom into a YoutTube studio I needed to get rid of the room echo and wanted cool background choices that would be unique and help grow my Channel. My subscribers deserve the best and Audimute made it happen - it is a masterpiece! They even created a solution for me to use my own LEDs. These guys are great at their craft! Echo is gone, videos sound more pleasing and everything looks so amazing!" - Alex
Installation