Reduce Unwanted Sound in Your Home Office
1 / 31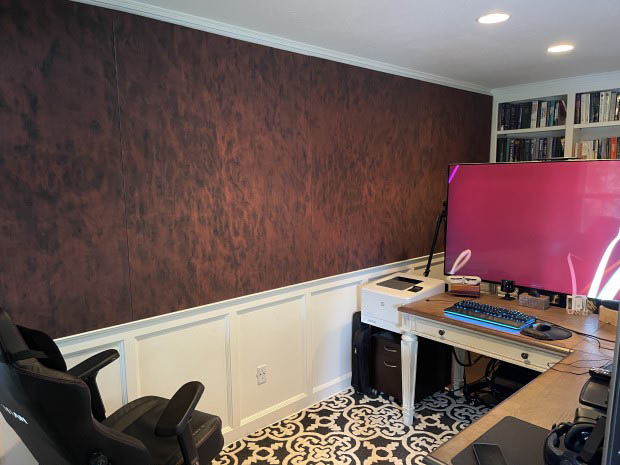 Custom AcoustiWood® Acoustic Wood Alternative Panels
2 / 31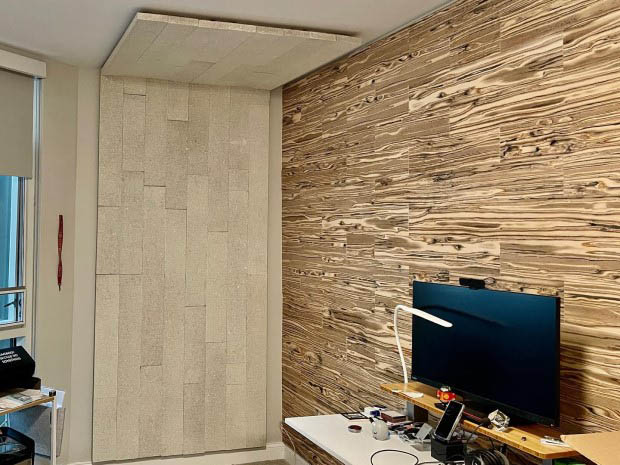 AcoustiWood® Acoustic Wood Alternative Planks & AcoustiColor® Acoustic Panels
3 / 31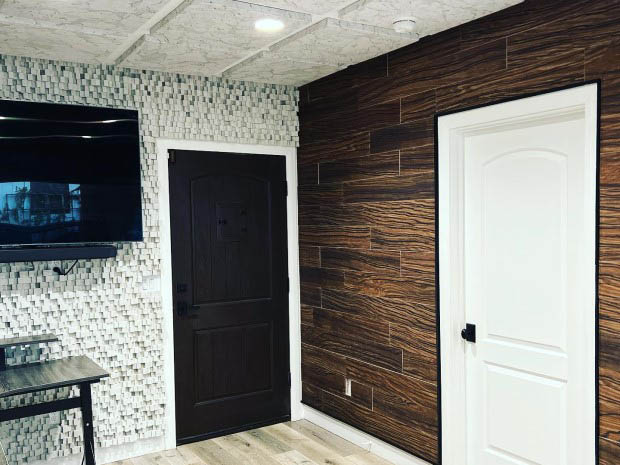 AcoustiWood®, AcoustiStone®, & Audimute Strata®
4 / 31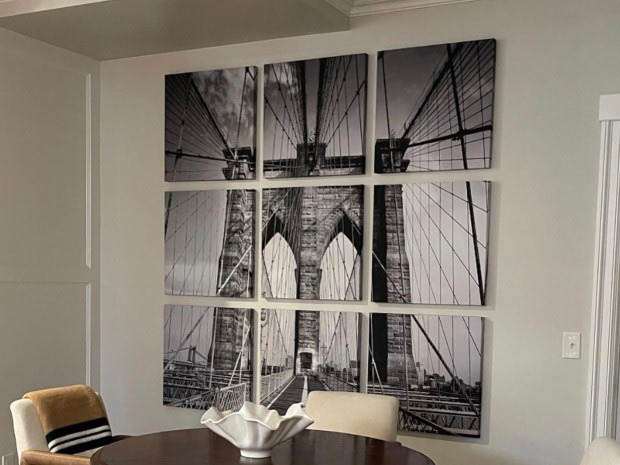 Custom Image Acoustic Panels
5 / 31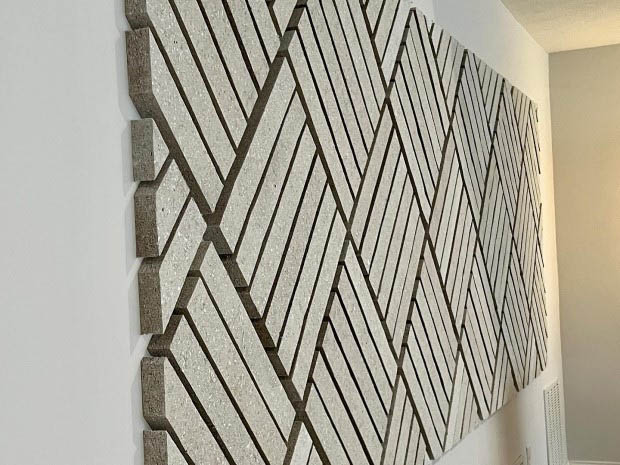 Custom AcoustiColor® Acoustic Panels
6 / 31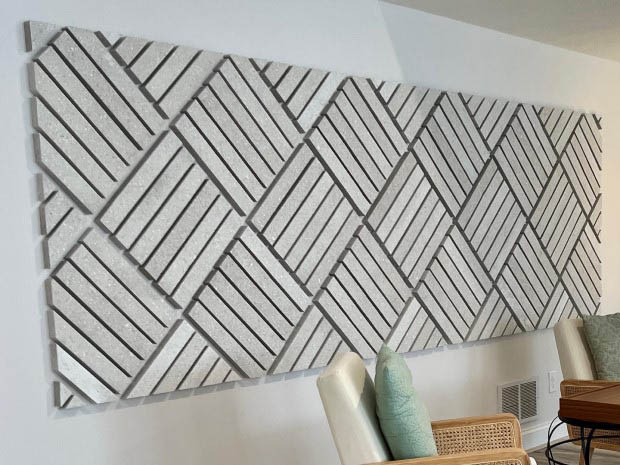 Custom AcoustiColor® Acoustic Panels
7 / 31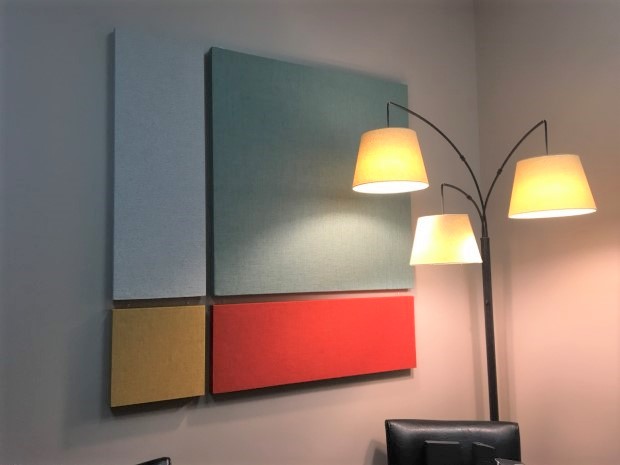 Fabric Acoustic Panels
8 / 31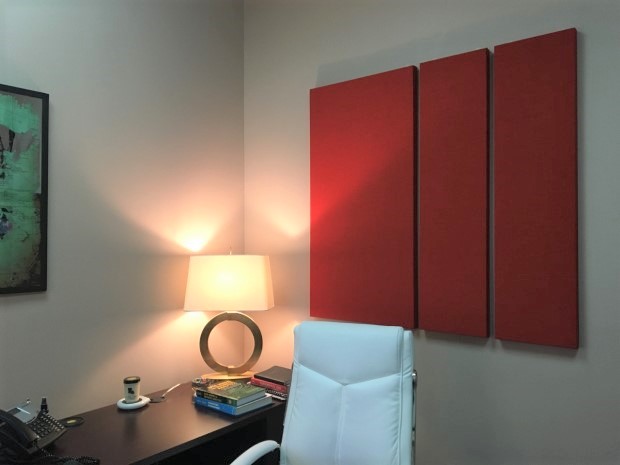 Fabric Acoustic Panels
9 / 31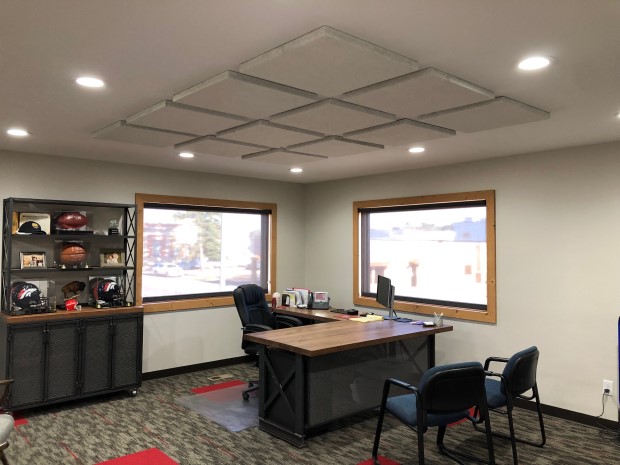 AcoustiColor® Acoustic Direct Mount Ceiling Tiles
10 / 31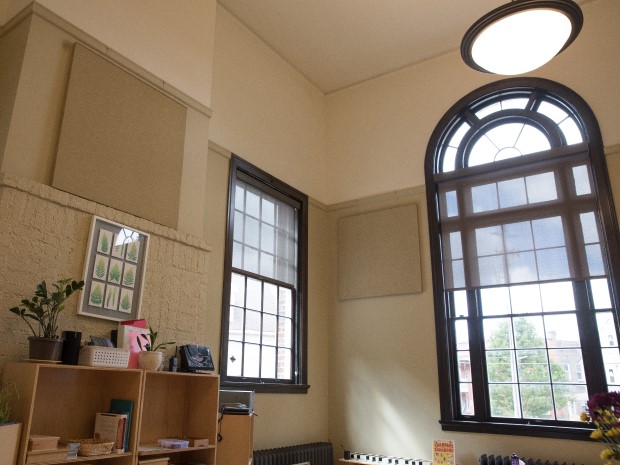 Fabric Acoustic Panels
11 / 31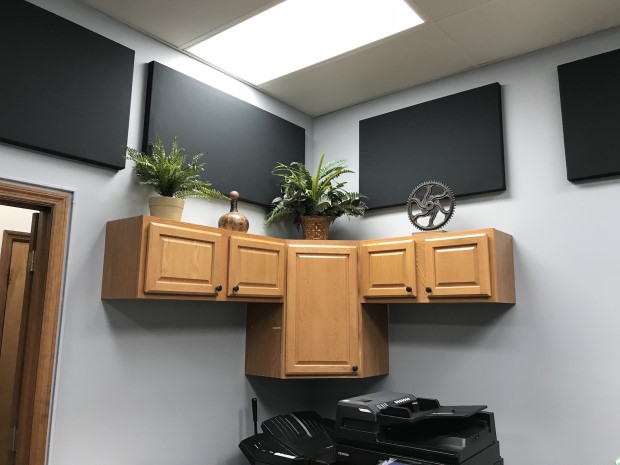 Fabric Acoustic Panels
12 / 31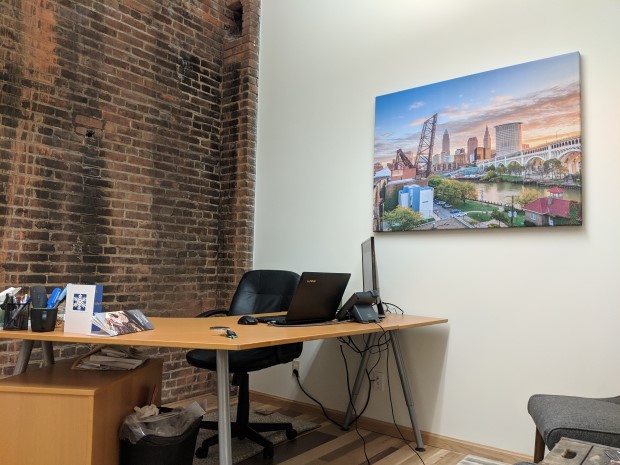 Custom Image Acoustic Panels
13 / 31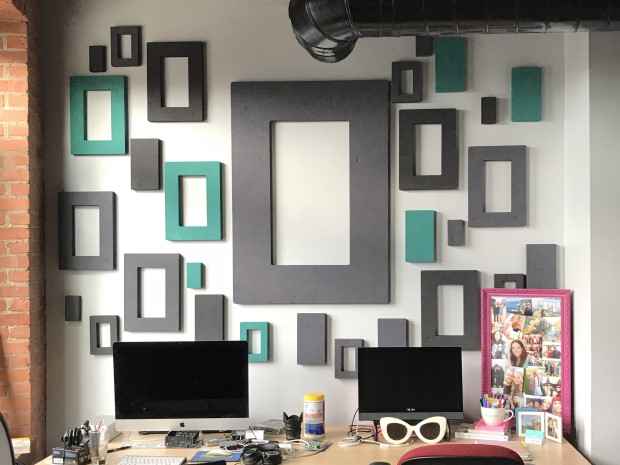 Custom AcoustiColor® Acoustic Shapes
14 / 31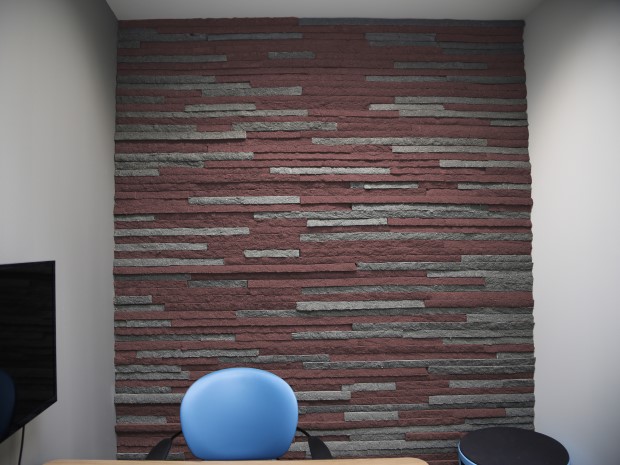 Audimute Strata®
15 / 31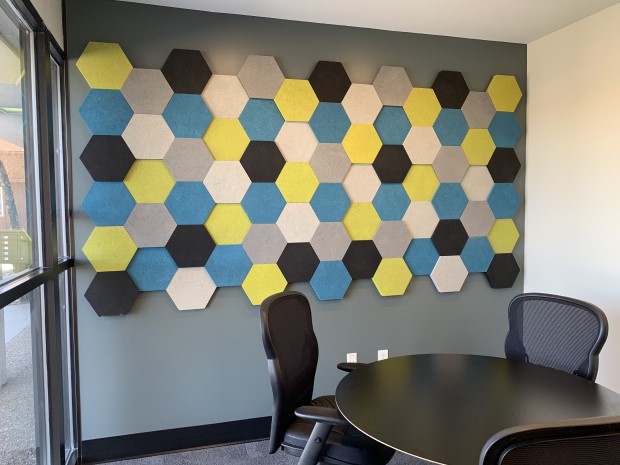 AcoustiColor® Acoustic Shapes
16 / 31
Acoustic Image Panels
17 / 31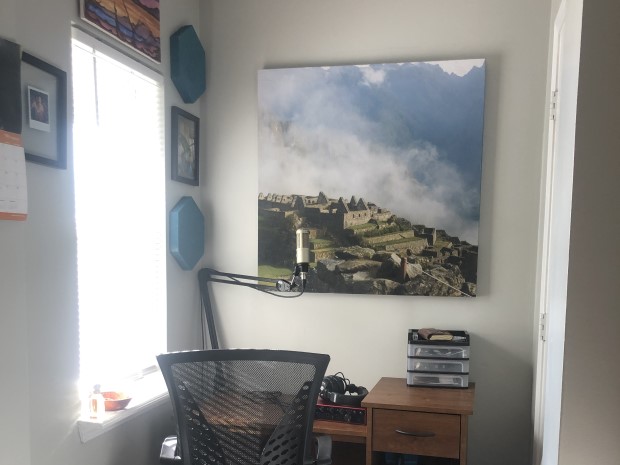 Custom Image Acoustic Panels
18 / 31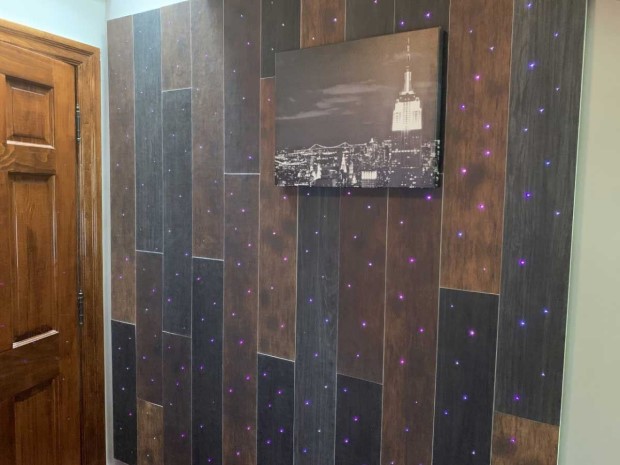 AcoustiWood® Acoustic Wood Alternative Planks
19 / 31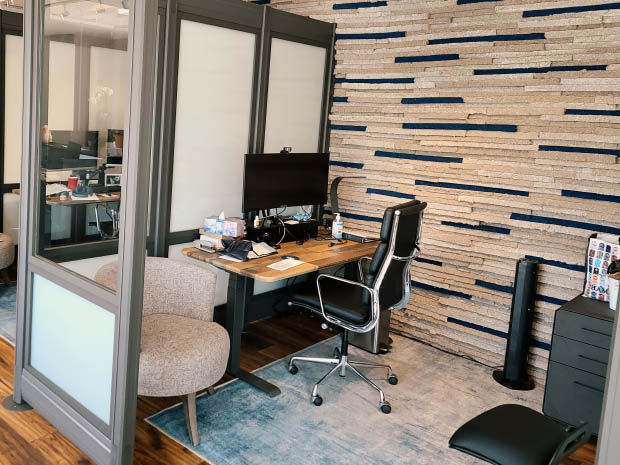 Audimute Strata®
20 / 31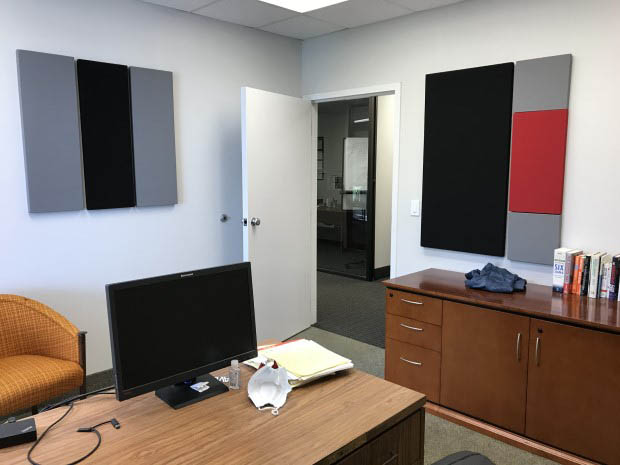 Fabric Acoustic Panels
21 / 31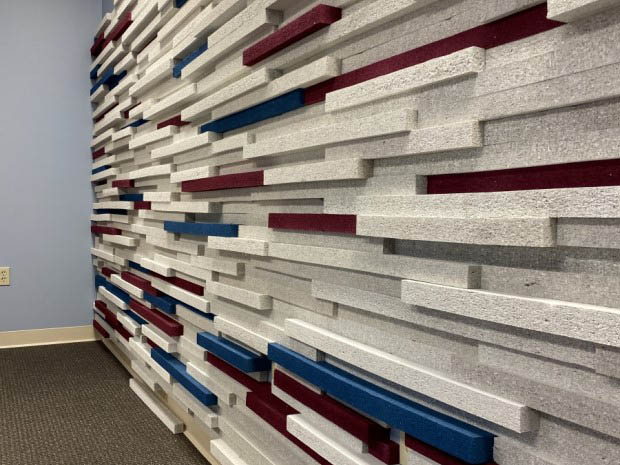 Audimute® Strata
22 / 31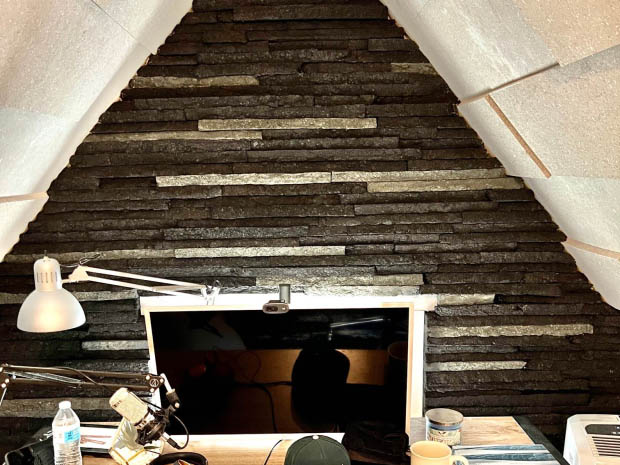 Audimute Strata®
23 / 31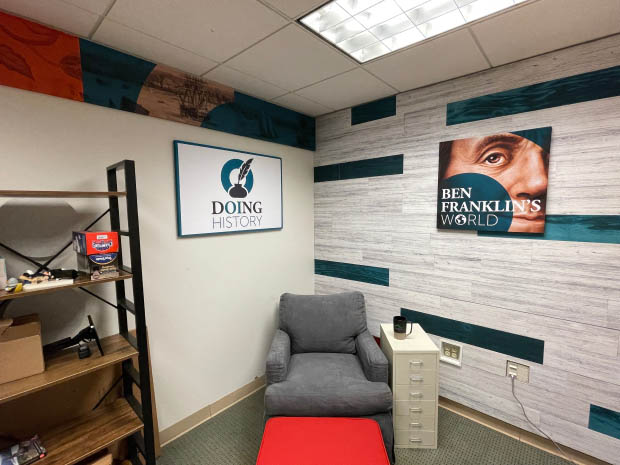 AcoustiWood® Acoustic Wood Alternative Planks & Custom Image Acoustic Panels
24 / 31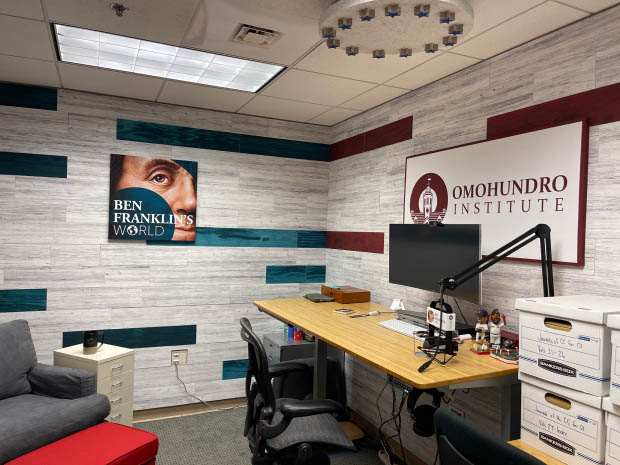 AcoustiWood® Acoustic Wood Alternative Planks & Custom Image Acoustic Panels
25 / 31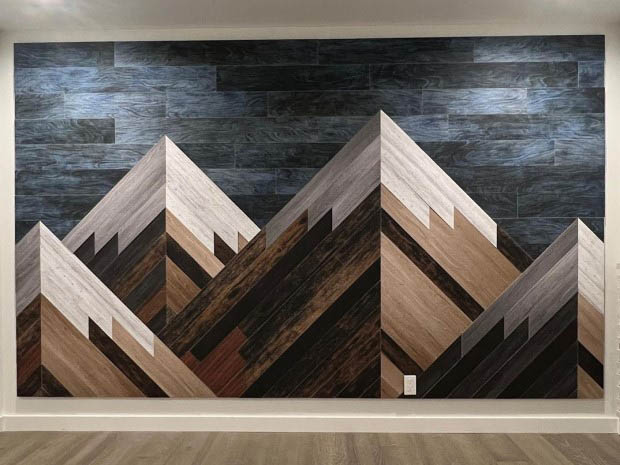 AcoustiWood® Acoustic Wood Alternative Planks
26 / 31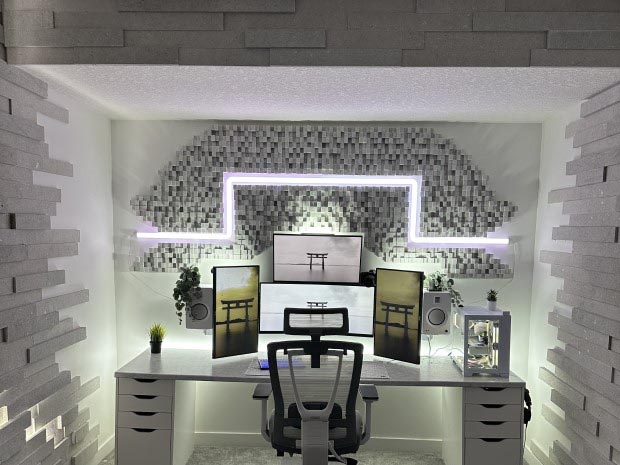 Audimute Strata® & AcoustiColor® Acoustic Panels
27 / 31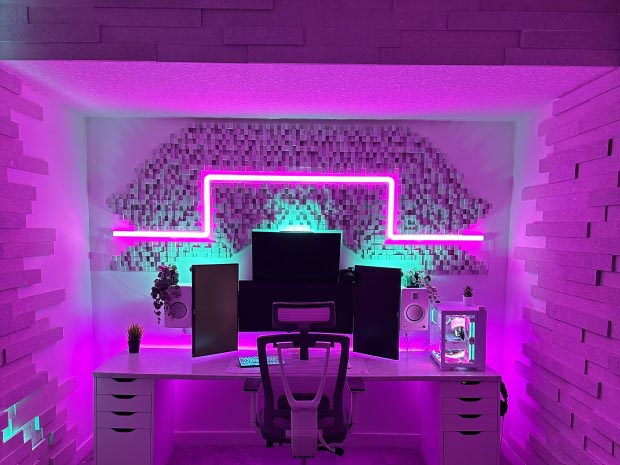 Audimute Strata® & AcoustiColor® Acoustic Panels
28 / 31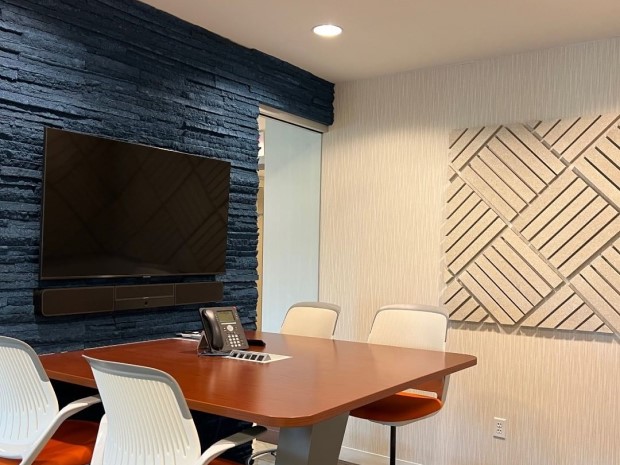 Audimute Strata® & Custom AcoustiColor® Acoustic Panels
29 / 31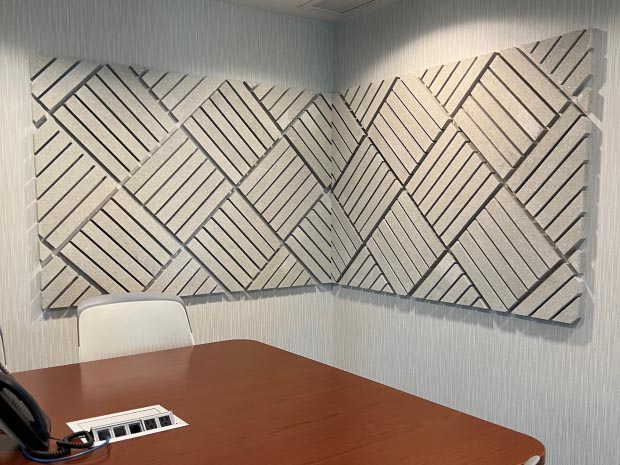 Custom AcoustiColor® Acoustic Panels
30 / 31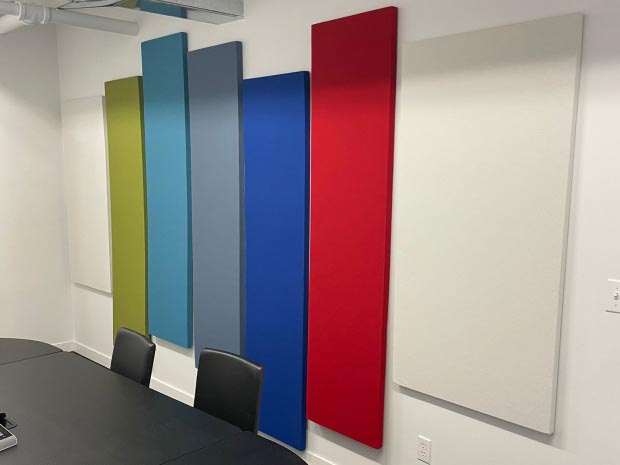 Fabric Acoustic Panels
31 / 31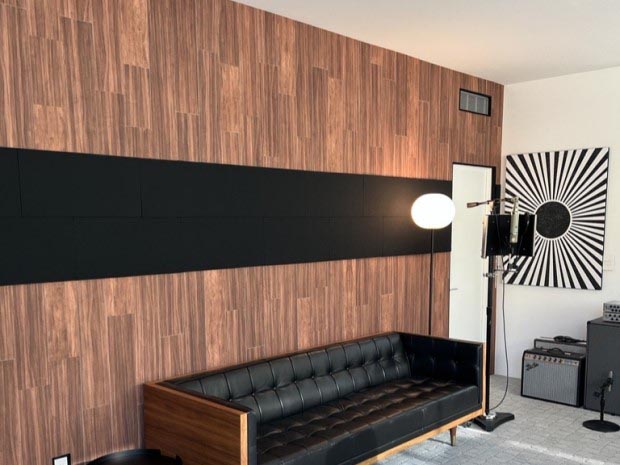 AcoustiWood® Acoustic Wood Alternative Planks, AcoustiColor® Acoustic Panels, & Custom Image Acoustic Panels
❮
❯
---
Create a Professional Acoustic Environment
Whether you work in an office or from home, having a well treated acoustic environment can be critical for being heard and hearing others clearly, or for keeping conversations private. Audimute can help prevent poor acoustics from ruining your in-person meetings and conference calls. Integrate your aesthetic, your branding, and your messaging into the acoustic solution for your office.
Unwanted echo and reverberation from sound bouncing off solid surfaces can be eliminated with our sound absorption products for walls and for ceilings. The mid and high sound frequencies commonly projected in voices, by office equipment, HVAC systems, printers, etc., are absorbed very effectively. The core of our sound absorption products is eco-C-tex®, which is our innovative eco-friendly acoustic absorption material made of recycled cotton and cellulose.
If you need a solution to block sound from leaving your room or from entering, our Sound Barriers are it. They are designed to help reduce sound from traveling through a structure, such as a door, window, wall, or floor. Audimute Peacemaker® is most effective when used between walls or floors. To save time and money it's best to install Peacemaker during new construction.
Our isolé® Sound Barrier Sheets are a portable sound solution that absorb and block sound. The sheets work very well over doors and windows. Couple isolé® with a Door Seal Kit for optimal results. Sound can travel anywhere air can travel and a door seal kit can seal gaps around a door to prevent sound from escaping.
If the acoustic solutions offered on our site are not quite what you need, we can help build a customized solution just for you. Call us at 1.866.505.MUTE, or fill out our Free Room Analysis Form and one of our Acoustic Specialists will contact you to discuss your needs and offer recommendations on how to properly treat your space.
1 / 8
Sound Absorption Sheets (Half Size)
2 / 8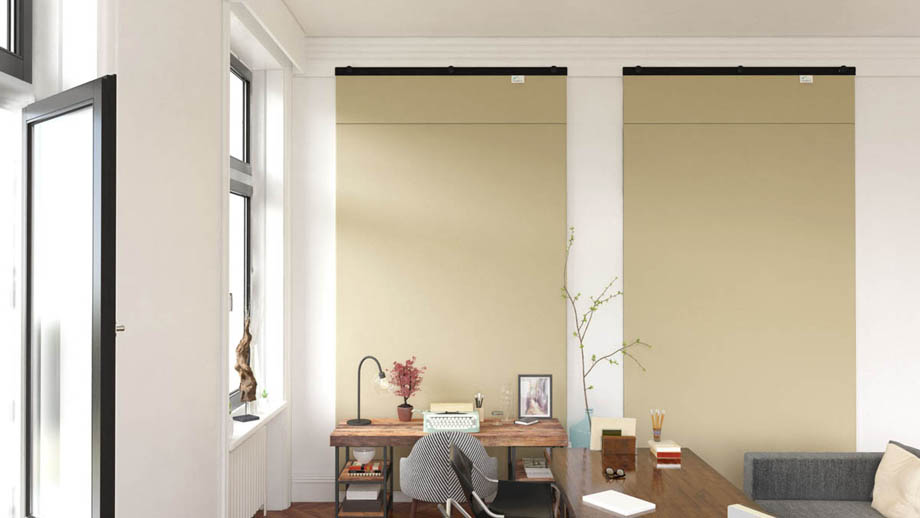 Sound Absorption Sheets (Full Size)
3 / 8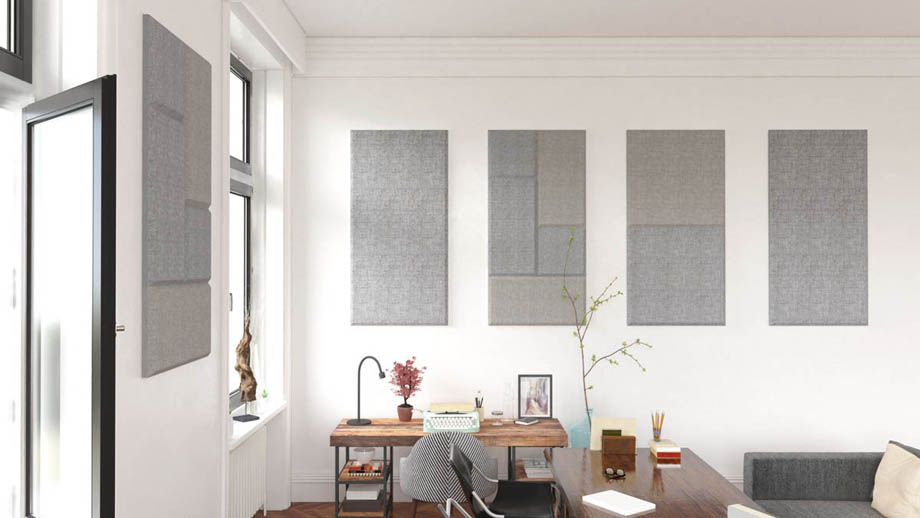 Beveled Edge Fabric Acoustic Panels
4 / 8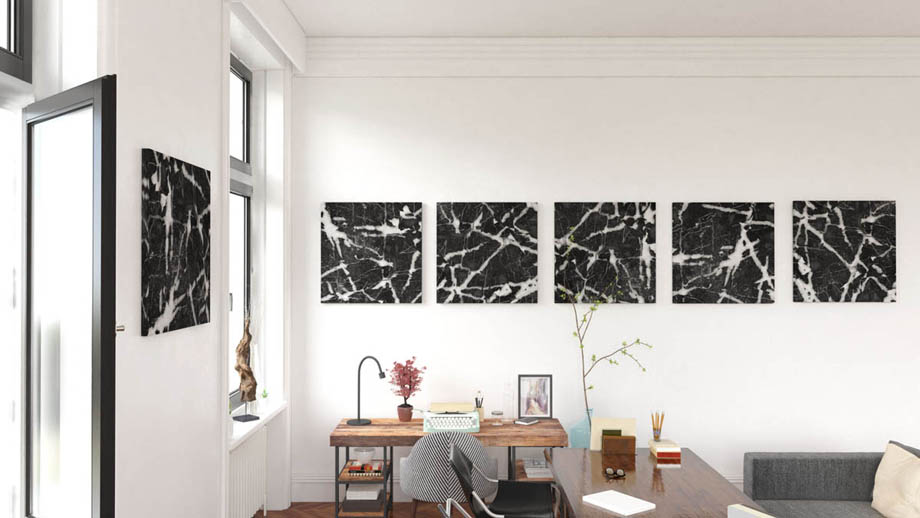 AcoustiStone® Acoustic Stone Alternative Panels
5 / 8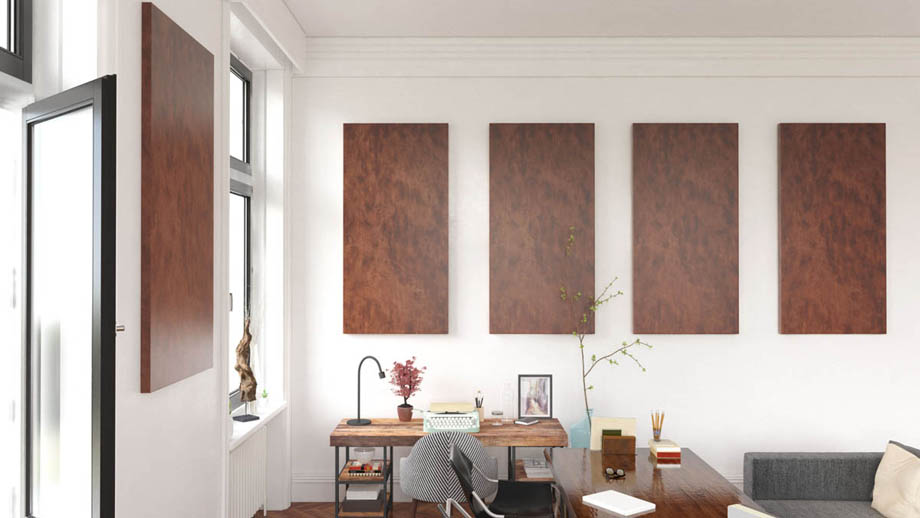 AcoustiWood® Acoustic Wood Alternative Panels
6 / 8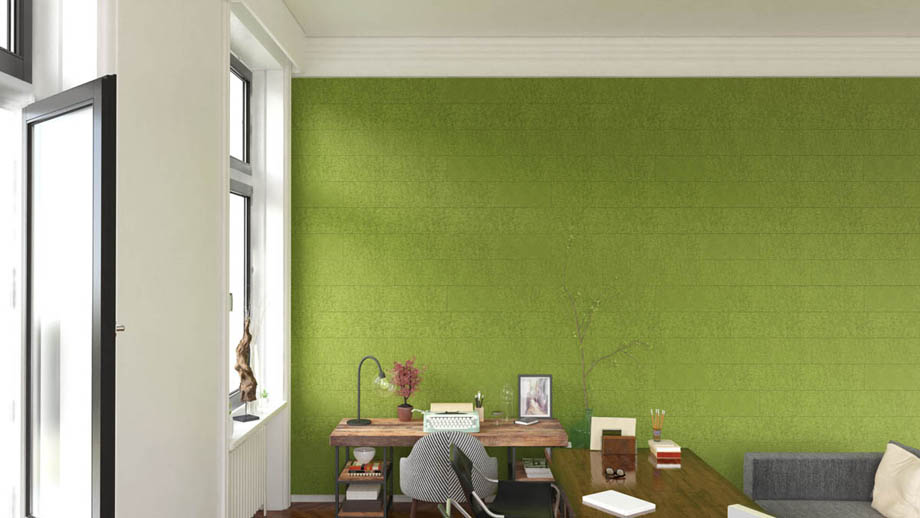 AcoustiFelt™ Fabric Acoustic Planks
7 / 8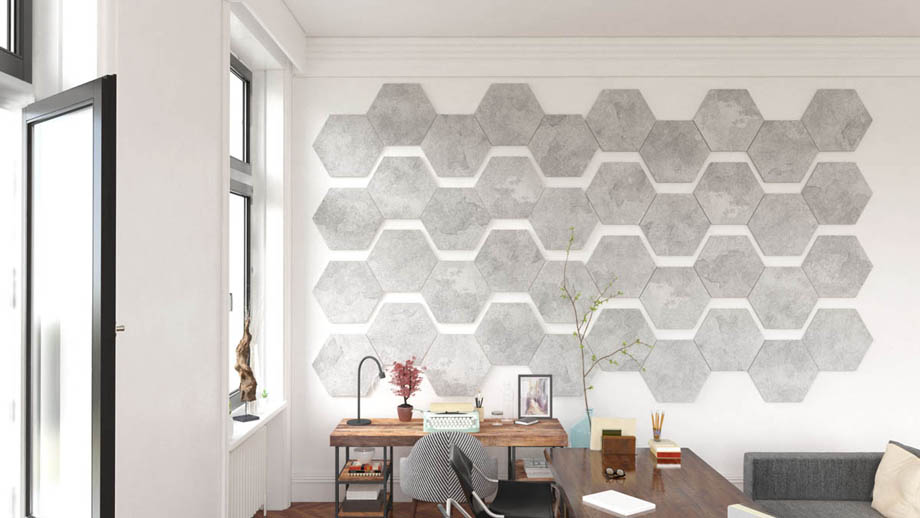 Custom AcoustiStone® Acoustic Stone Alternative Shapes
8 / 8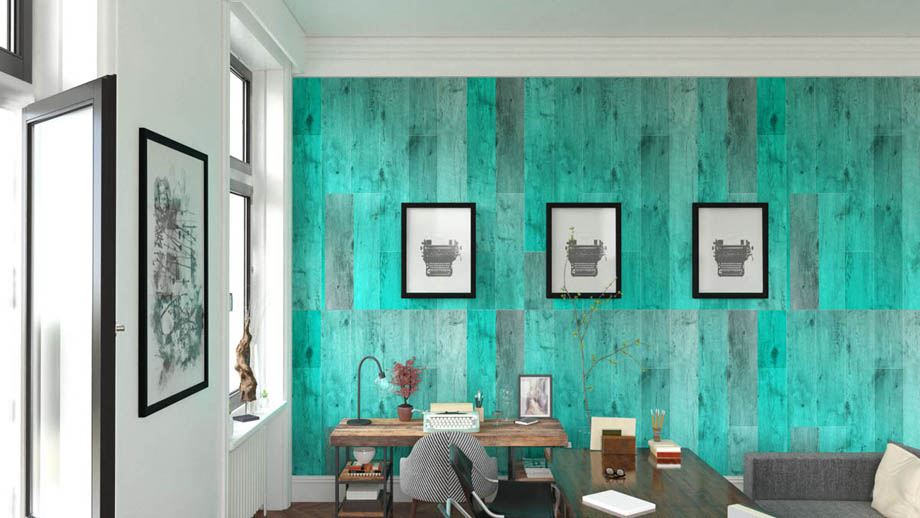 AcoustiWood® Acoustic Wood Alternative Planks
❮
❯
---