Home Theater Acoustic Treatment
1 / 15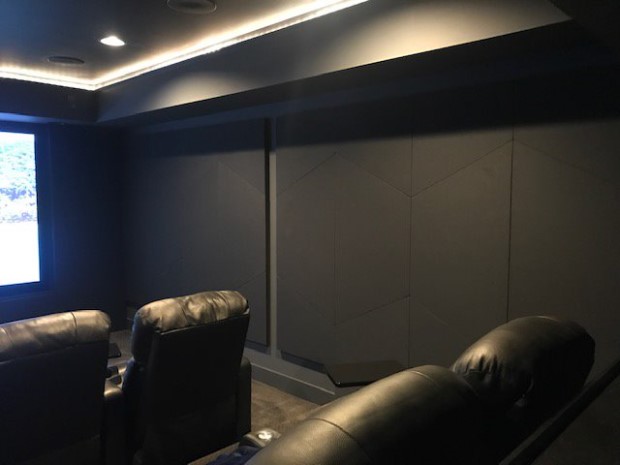 AcoustiColor® Acoustic Panels
2 / 15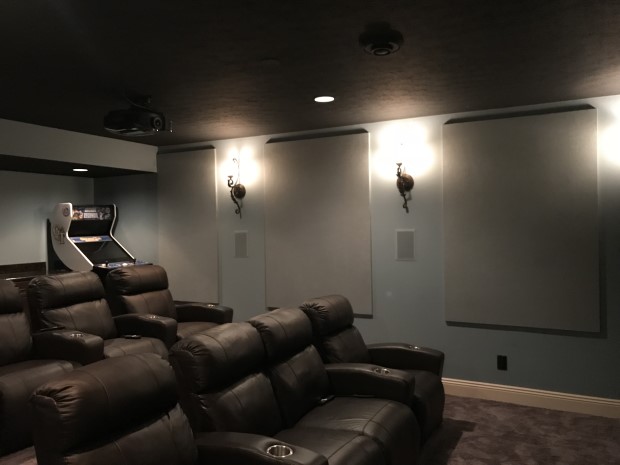 AcoustiColor® Acoustic Panels
3 / 15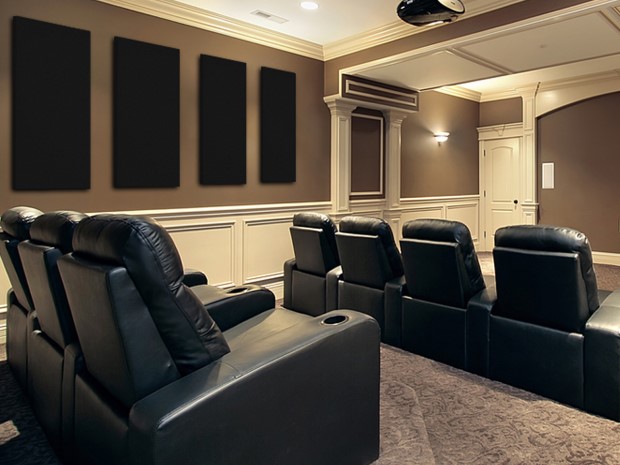 Fabric Acoustic Panels
4 / 15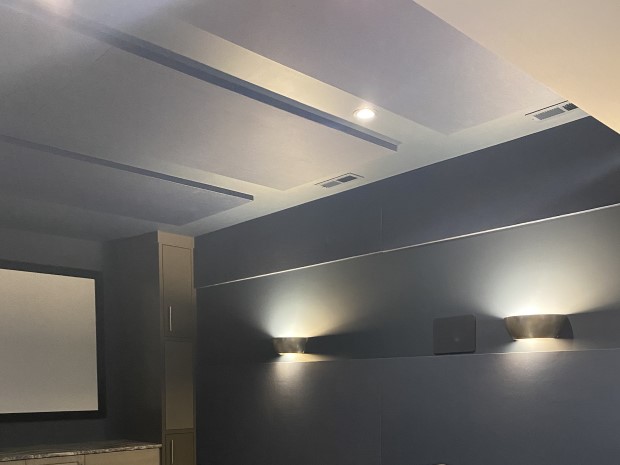 AcoustiColor® Acoustic Direct Mount Ceiling Tiles
5 / 15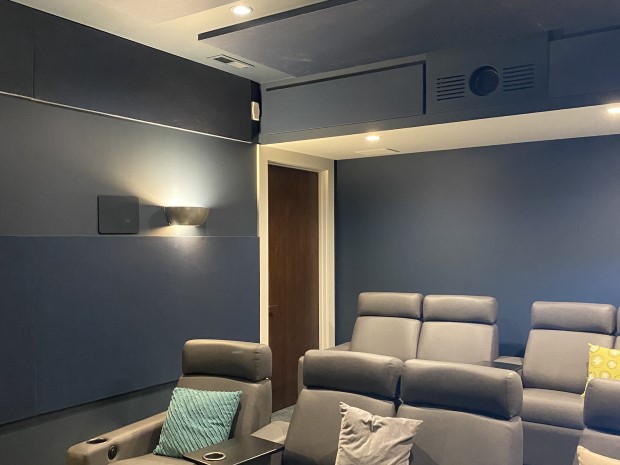 AcoustiColor® Acoustic Panles
6 / 15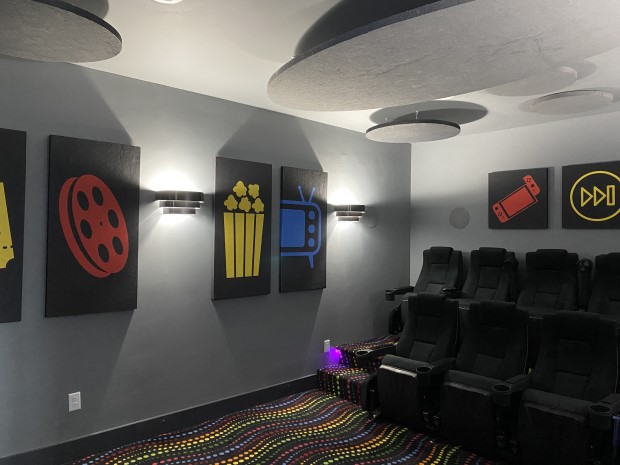 Custom Image Acoustic Panels
7 / 15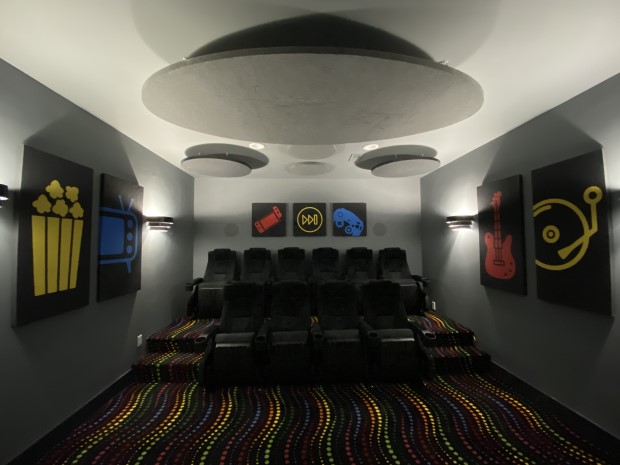 Custom AcoustiColor® Acoustic Ceiling Clouds
8 / 15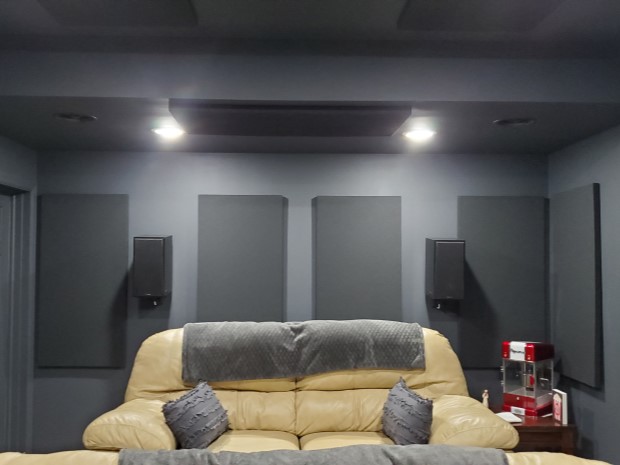 Fabric Acoustic Panels
9 / 15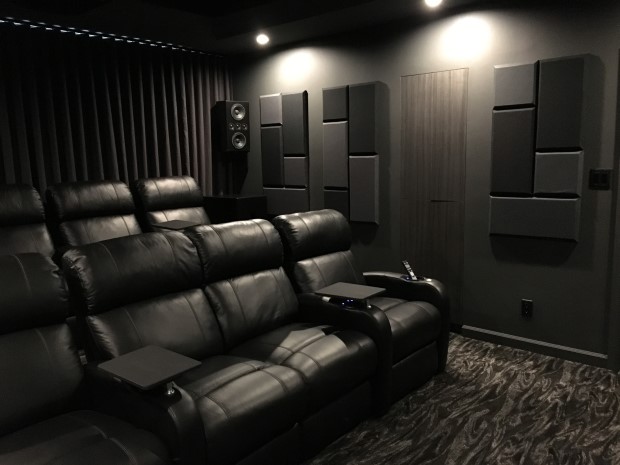 Beveled Edge Fabric Acoustic Panels
10 / 15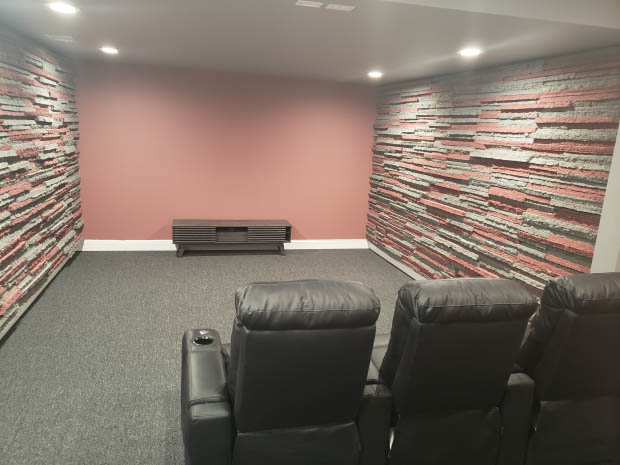 Audimute Strata®
11 / 15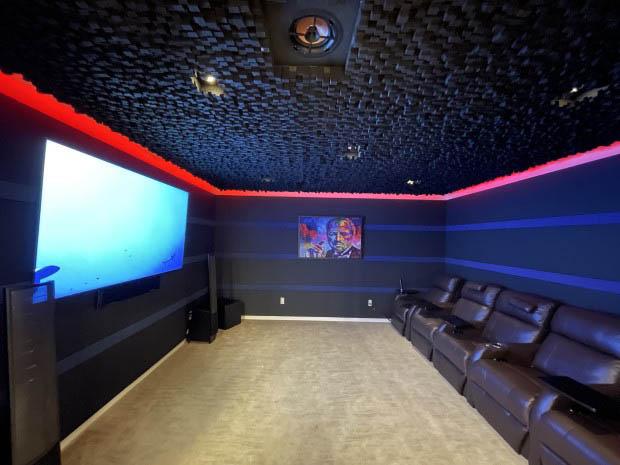 AcoustiColor® Acoustic Panels & Audimute Strata®
12 / 15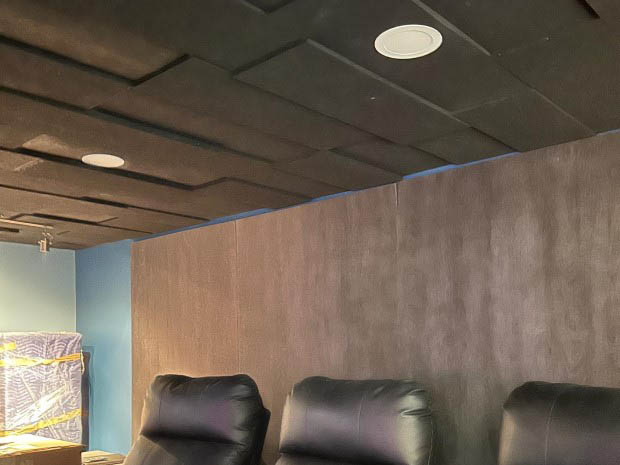 Custom AcoustiWood® Acoustic Wood Alternative Panels & AcoustiColor® Acoustic Panels
13 / 15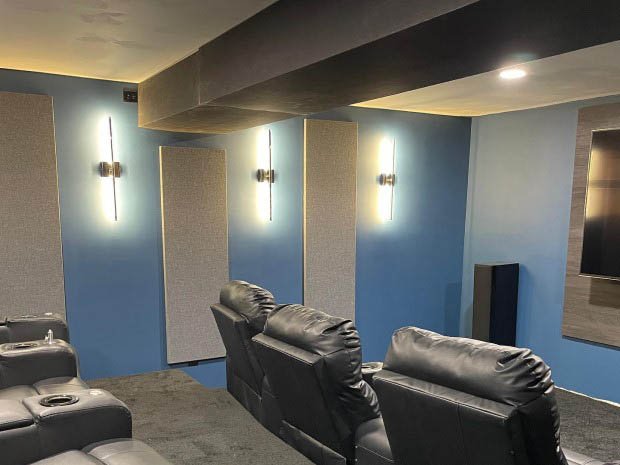 Custom AcoustiWood® Acoustic Wood Alternative Panels & AcoustiColor® Acoustic Panels
14 / 15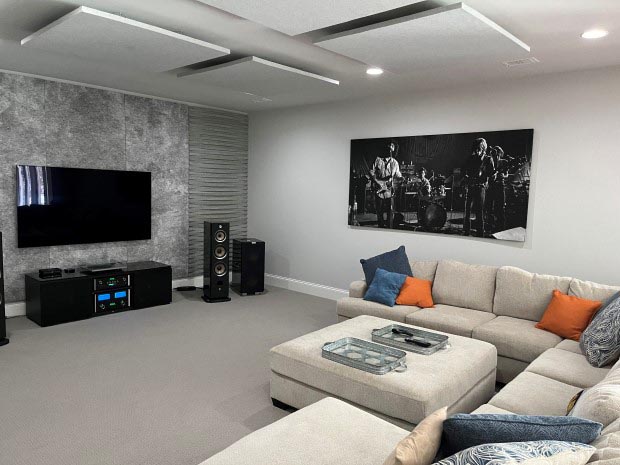 Audimute Strata®, Custom Image Acoustic Panels, & AcoustiColor® Acoustic Ceiling Clouds
15 / 15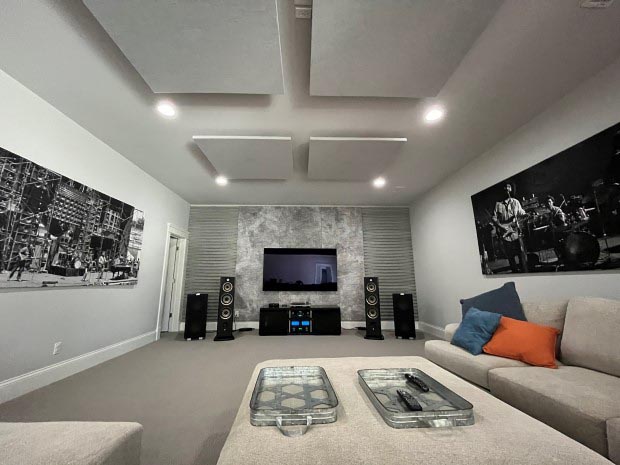 Audimute Strata®, Custom Image Acoustic Panels, & AcoustiColor® Acoustic Ceiling Clouds
❮
❯
---
Home Theater Acoustic Treatment: Most Effective Way to Get Better Sound from your System
The ultimate home theater experience begins with the audio-visual electronics, but it should end with a small investment to take advantage of the incredible power of a proper acoustic treatement. Your speakers will sound better, surround sound will feel more alive, and the subtleties of the film soundtrack will stand out like never before. How do Audimute's solutions create this effect? Our sound absorption products absorb mid and high-frequency sound waves that, in many home theaters, bounce around the room causing a build up of echo and reverberation, muddying the sound.
Not only will sound absorption products for walls and for ceilings do wonders for the acoustics, they will also do it with style! Audimute offers a variety of styles, colors, and image options for products such as our Panels, Accents, Clouds, Baffles, and Tiles. Stylize your theater with a cohesive theme, or personalize your space with Custom Image Acoustic Panels or any of our other Custom Solutions.
Check out our Sound Barriers if you need a solution to block sound from entering or exiting your home theater. Sound barriers are designed to help reduce sound from traveling through a structure, such as a door, window, wall, or floor. Audimute Peacemaker® is a dense rubber material that is most effective when used between walls or floors. To help block sound from traveling through doors and windows, isolé® Sound Barrier Sheets are an ideal choice. The sheets are a portable sound solution that absorb and block sound.
If you have any questions or would like free sound advice, please chat with us, fill out a Free Room Analysis Form, or call 1.866.505.MUTE.
1 / 12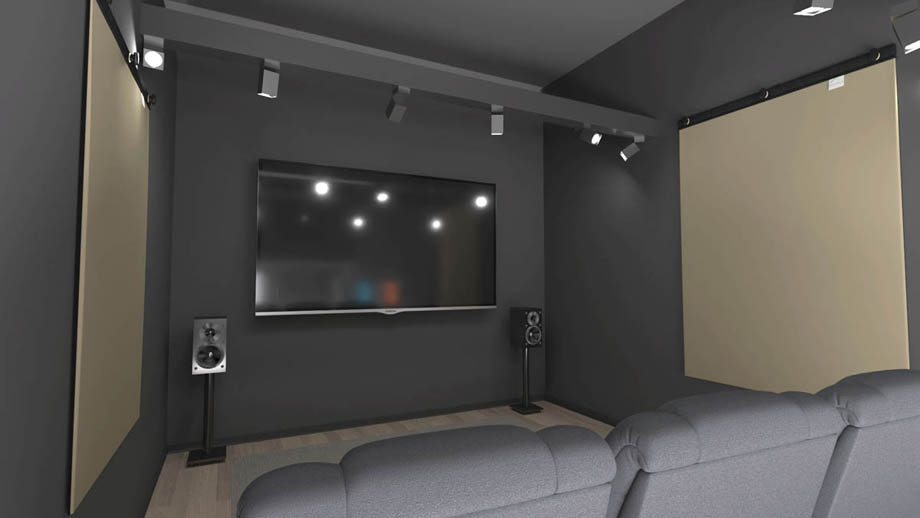 Sound Absorption Sheets (Half Size)
2 / 12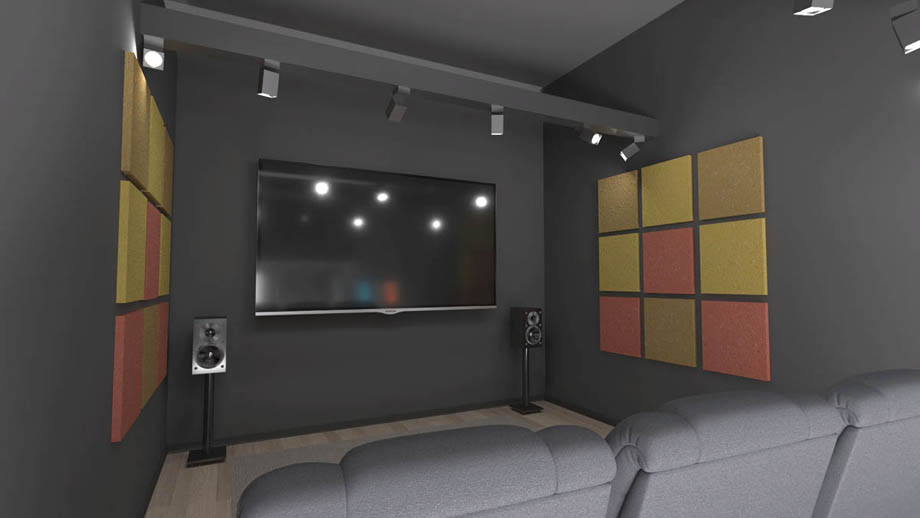 AcoustiColor® Acoustic Panels
3 / 12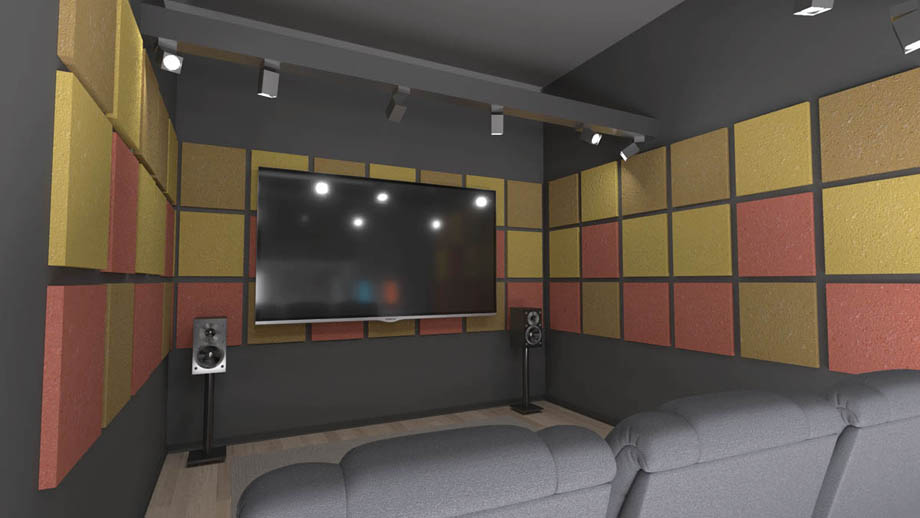 AcoustiColor® Acoustic Panels
4 / 12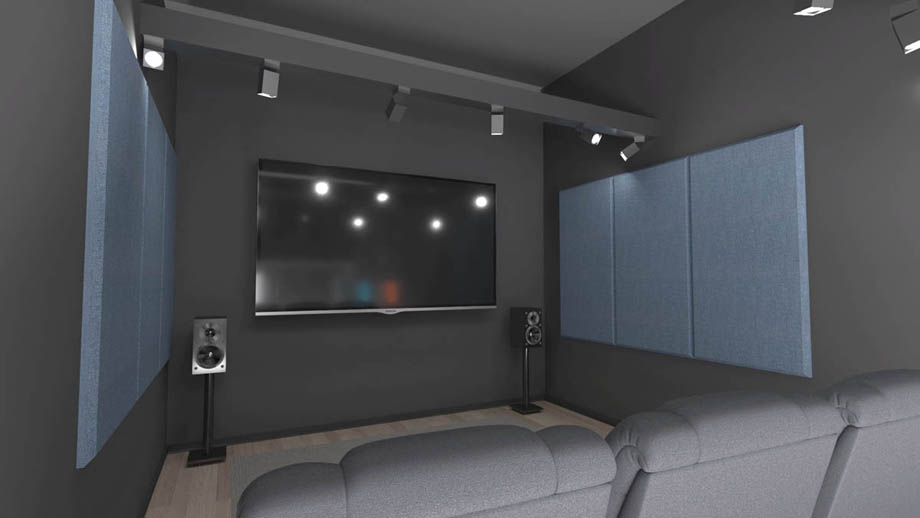 Beveled Edge Fabric Acoustic Panels
5 / 12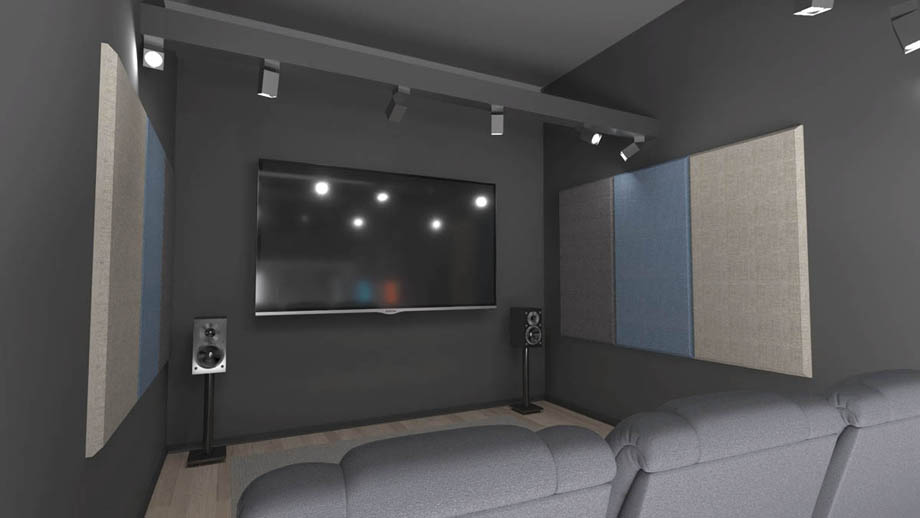 Beveled Edge Fabric Acoustic Panels
6 / 12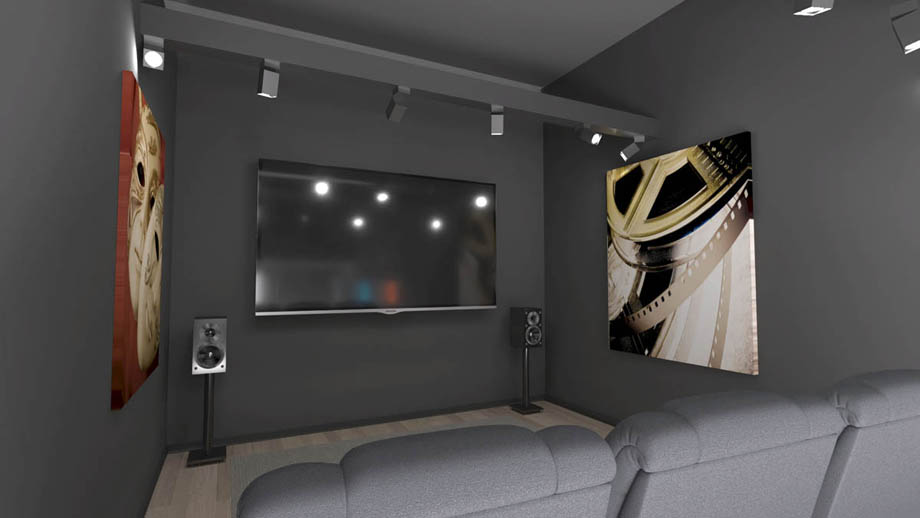 Acoustic Image Panels
7 / 12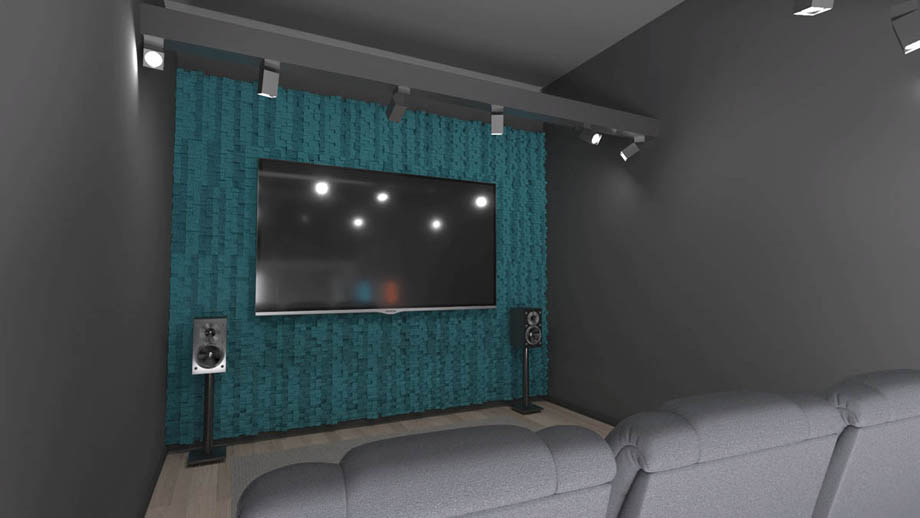 Audimute Strata®
8 / 12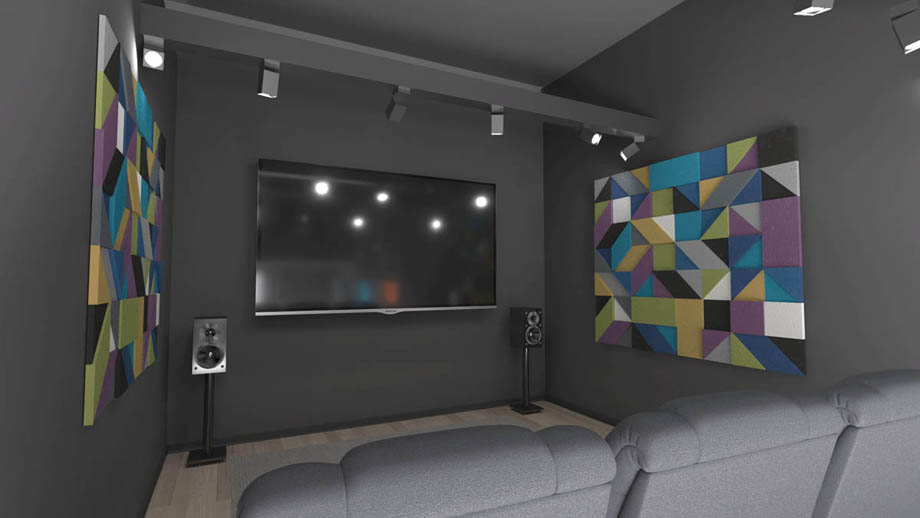 Custom AcoustiFelt™ Fabric Acoustic Shapes
9 / 12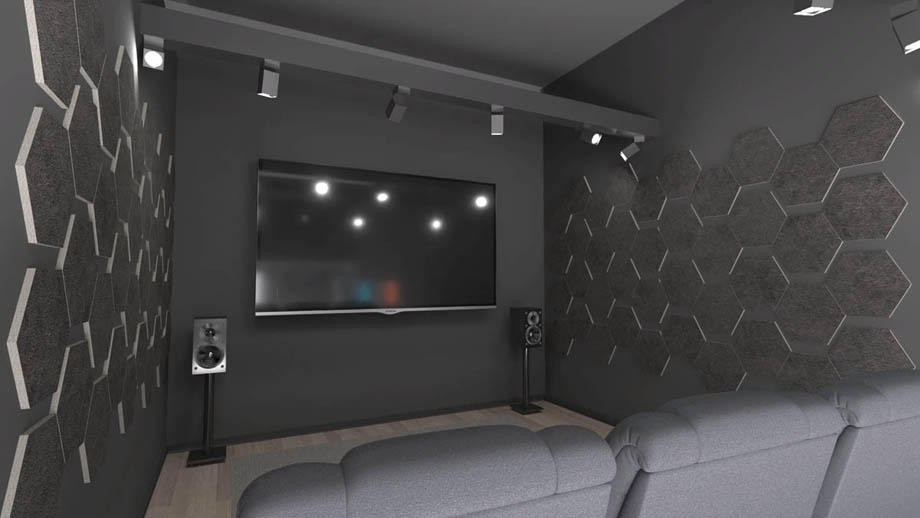 Custom AcoustiStone® Acoustic Stone Alternative Shapes
10 / 12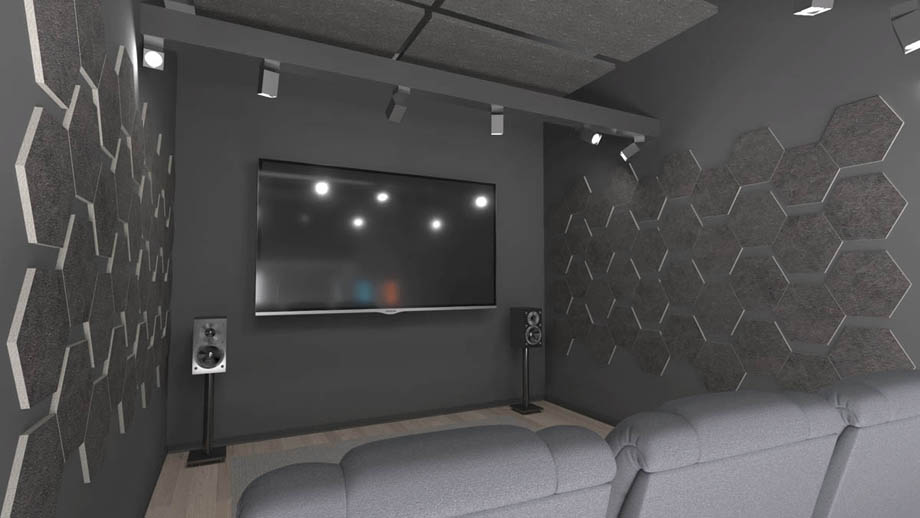 Custom AcoustiStone® Acoustic Stone Alternative Shapes & AcoustiColor® Acoustic Ceiling Clouds
11 / 12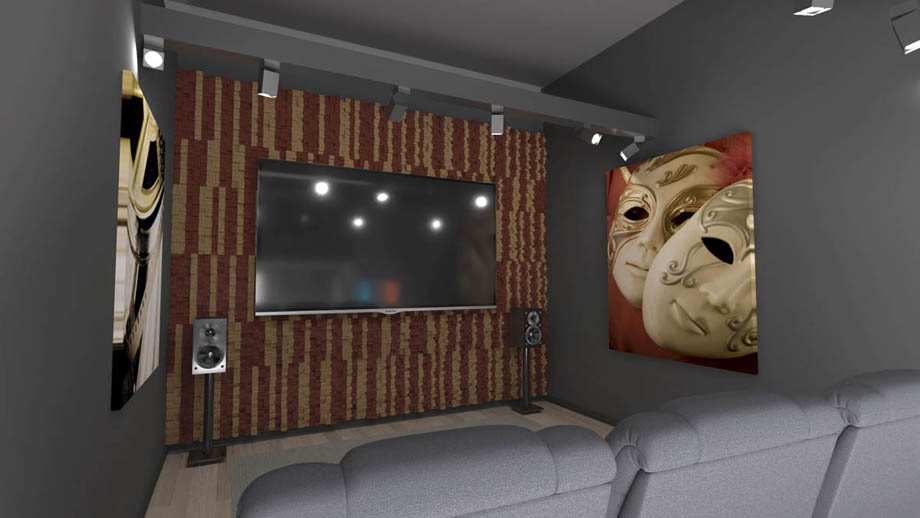 Audimute Strata® & Acoustic Image Panels
12 / 12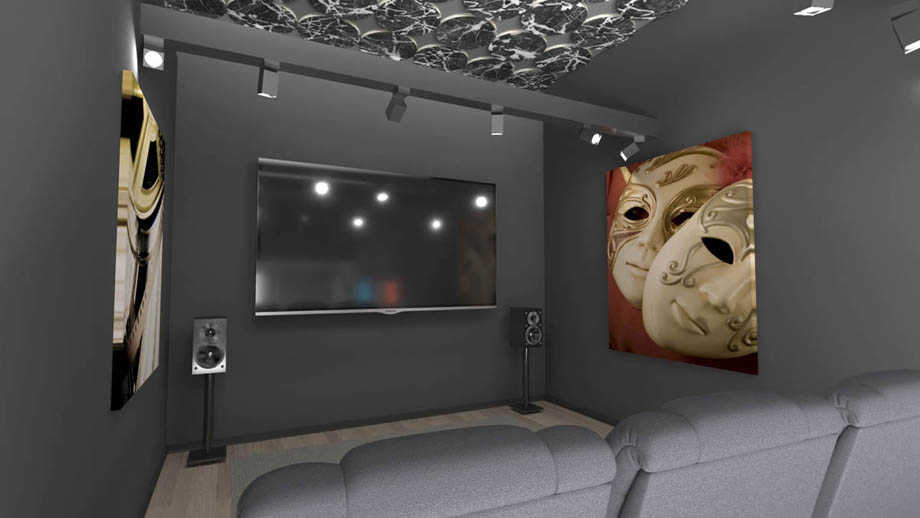 Acoustic Image Panels & Custom AcoustiStone® Acoustic Stone Alternative Shapes
❮
❯
---