Home Theater Acoustic Treatment
1 / 5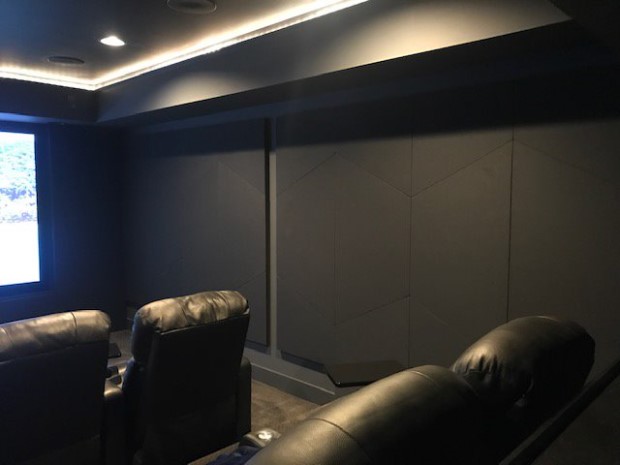 AcoustiColor® Acoustic Panels
2 / 5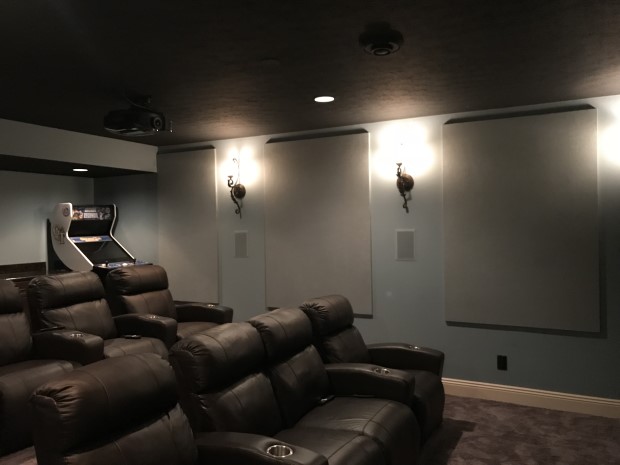 AcoustiColor® Acoustic Panels
3 / 5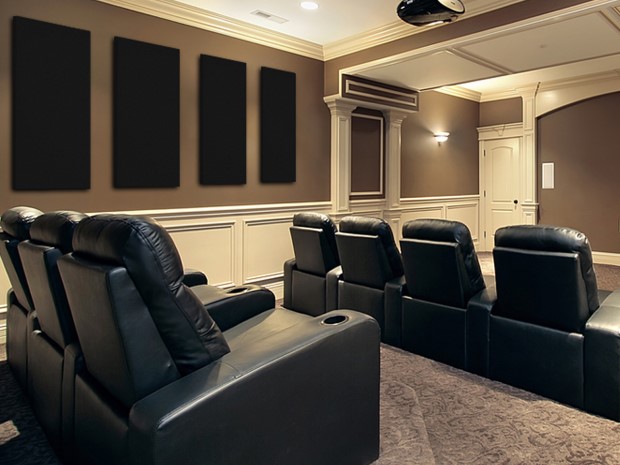 Fabric Acoustic Panels
4 / 5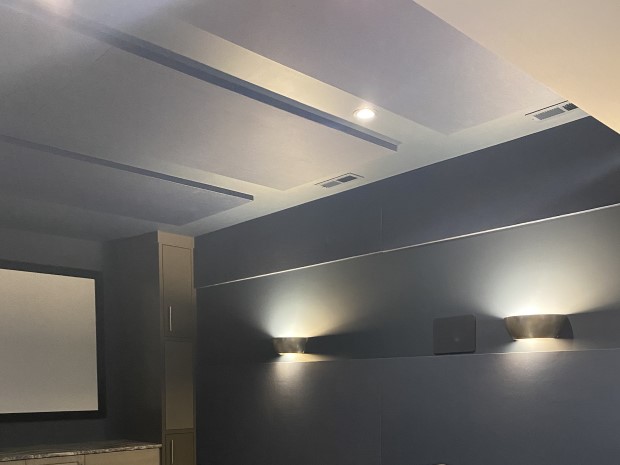 AcoustiColor® Acoustic Ceiling Tiles
5 / 5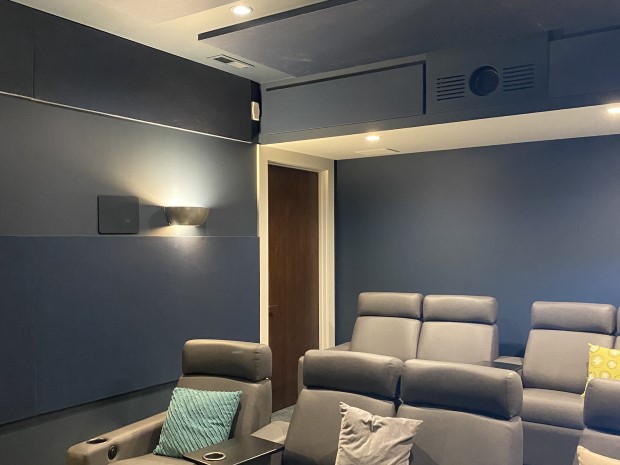 AcoustiColor® Acoustic Panles
❮
❯
---
Home Theater Acoustic Panels: Most Effective Way to Get Better Sound from your System
The ultimate home theater experience begins with the audio-visual electronics, but it should end with a small investment to take advantage of the incredible power of home theater Acoustic Panels. Your speakers will sound better, surround sound will feel more alive, and the subtleties of the film soundtrack will stand out like never before. How do acoustic panels create this effect? They absorb mid- and high-frequency sound waves that, in many home theaters, bounce around the room causing build up of echo and reverberation, muddying the sound.
The best home theater investment you can make. Audimute home theater acoustic panels will bring out new life in your favorite films.
When sound is released from your entertainment system's speakers, the sound waves are distorted as they bounce off hard surfaces in the surrounding area. Audimute home theater acoustic panels absorb sound waves so they do not bounce back.
Walls, except for the side walls close to the screen, should be absorptive. It is not necessary to cover every surface of your room with absorption material, doing so will create a "dead" environment.
Not only will home theater acoustic panels do wonders for the acoustics, they will also do it with style! Audimute offers a variety of colors and image selections for you home theater acoustic panels. Stylize your theater with a cohesive theme, or choose your own custom image acoustic panels.
Add unique and custom Home Theater Wall Décor to your personal movie oasis with Audimute's Acoustic Panels. Print personal images onto panels for a custom design in your theater. Mix image panels with dark colored Acoustic Panels to add ambiance to your space. Selecting Home Theater Wall Décor is easy with Acoustic Panels that enhance both the design and sound in your theater.
Our Acoustic Panels will round out the sound quality in your theater making movie viewing more enjoyable. The addition of Bass Traps will help reduce the low range frequency sounds common in home theaters. Acoustic Panels should be installed along the walls and in the room's corners to reduce the intensity of the sound pressure.

---
"I was looking for sound panels to use to tame some echo issues in my new home theater that would also look nice and hold up. I ordered your sample pack to see how pictures would look printed on the material as well as what the various fabrics looked liked. I ordered another sample kit from another company and this was a far superior product."
Nick
"I live in an apartment and own an awesome set of Bose Cinemate speakers. My neighbors complained about the music level. After installing the panels, I haven't heard a word from my neighbors about the music volume. So I'm assuming it did work!"
Cyril