Reduce Noise In A Cafeteria
1 / 17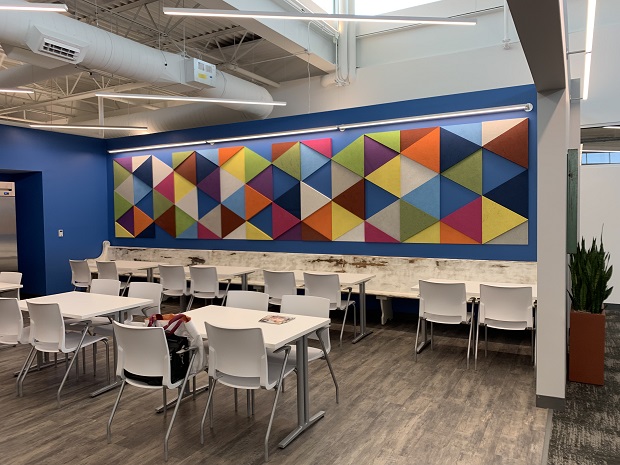 Custom AcoustiColor® Acoustic Shapes
2 / 17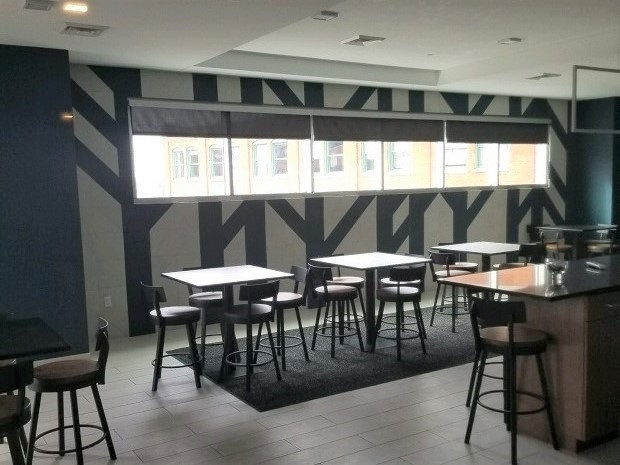 AcoustiColor® Acoustic Shapes
3 / 17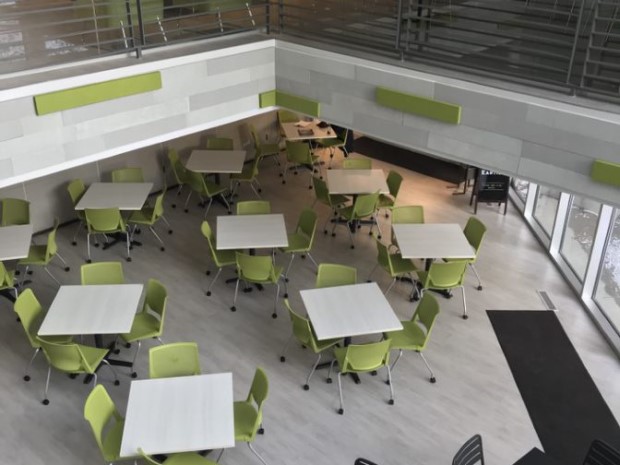 AcoustiColor® Acoustic Panels
4 / 17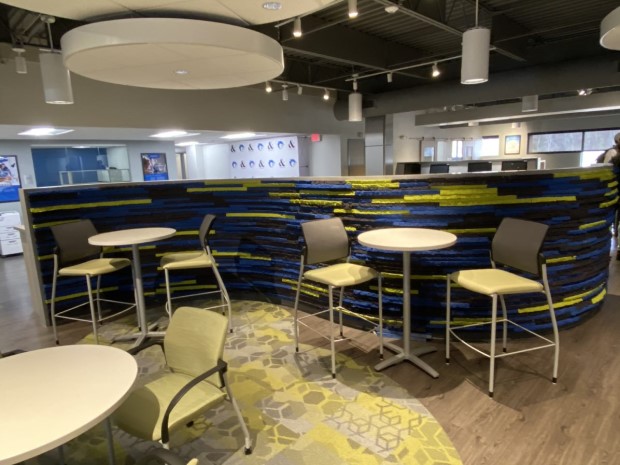 Audimute Strata®
5 / 17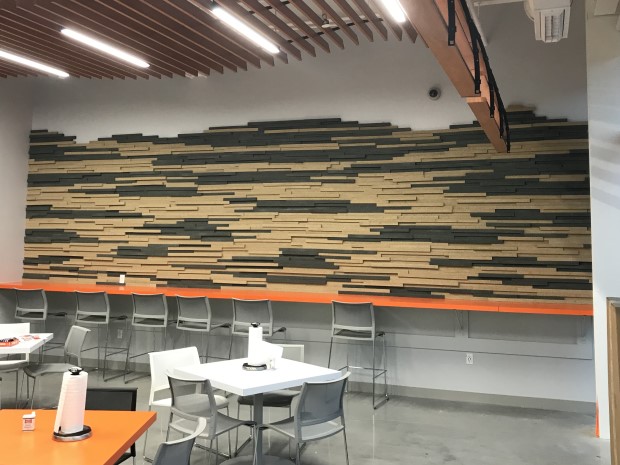 Audimute Strata®
6 / 17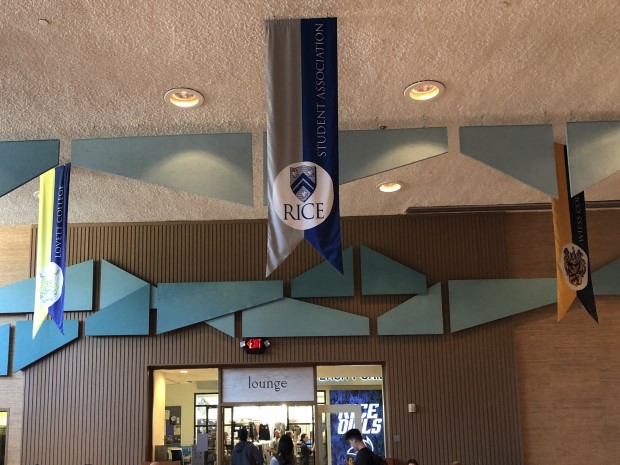 Custom AcoustiColor® Acoustic Panels & Baffles
7 / 17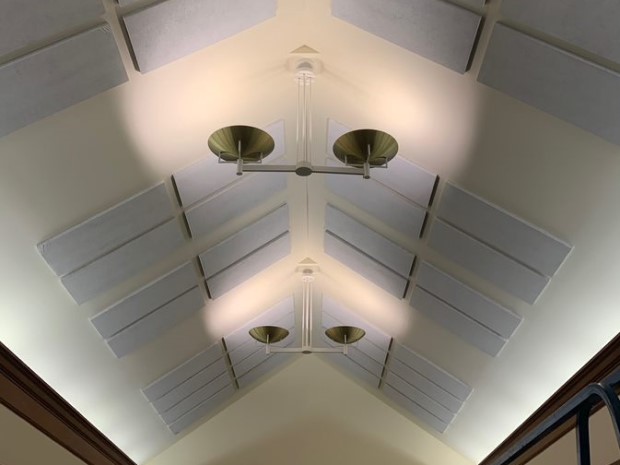 AcoustiColor® Acoustic Direct Mount Ceiling Tiles
8 / 17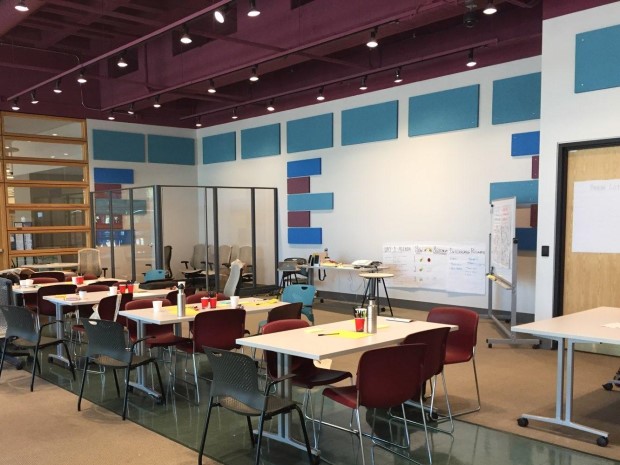 AcoustiColor® Acoustic Panels
9 / 17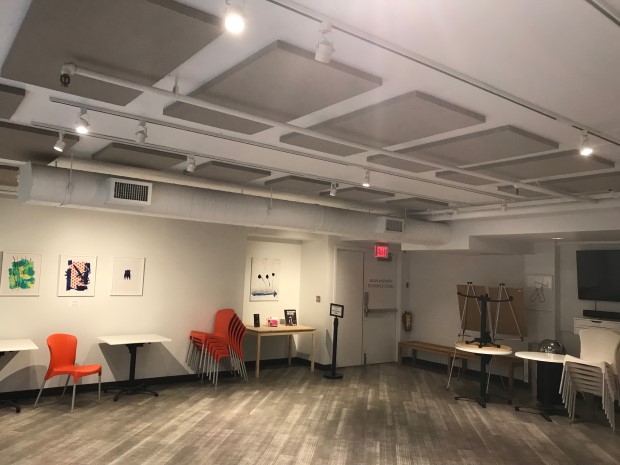 AcoustiColor® Acoustic Direct Mount Ceiling Tiles
10 / 17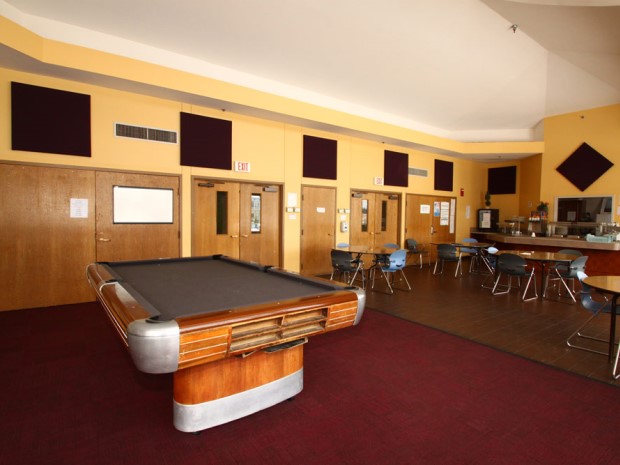 Fabric Acoustic Panels
11 / 17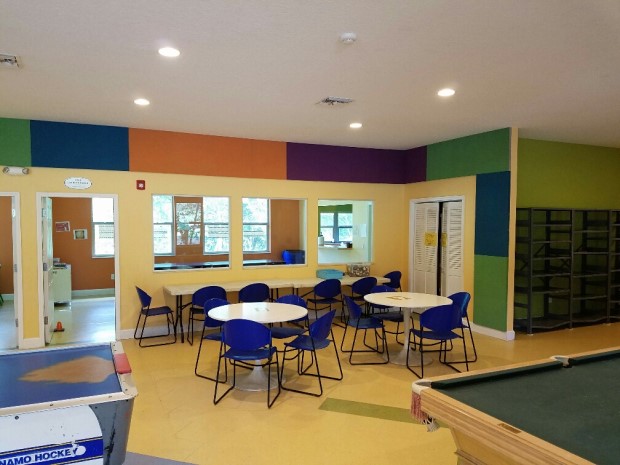 AcoustiColor® Acoustic Panels
12 / 17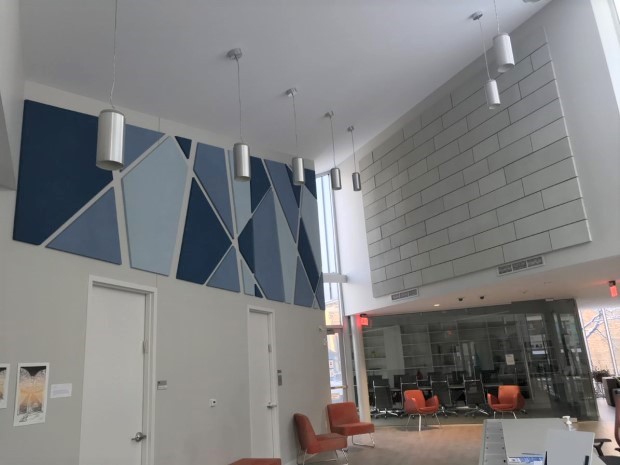 Custom AcoustiColor® Acoustic Panels
13 / 17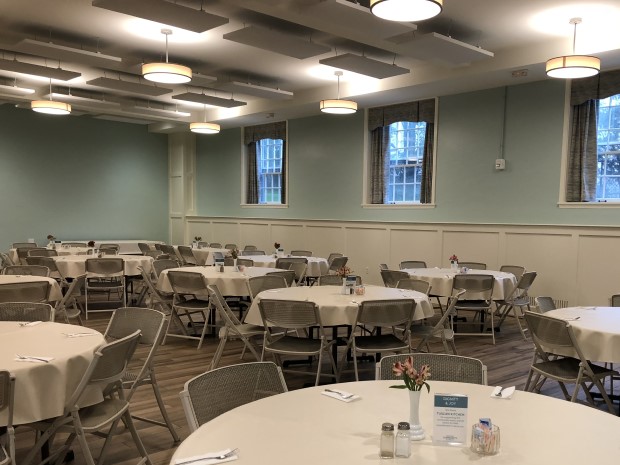 AcoustiColor® Acoustic Ceiling Clouds
14/ 17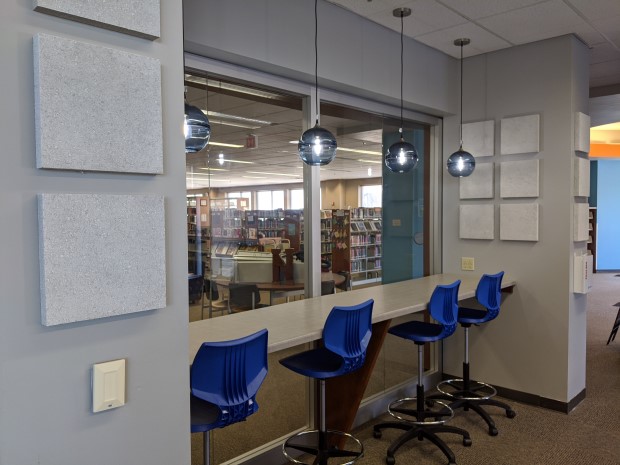 AcoustiColor® Acoustic Panels
15 / 17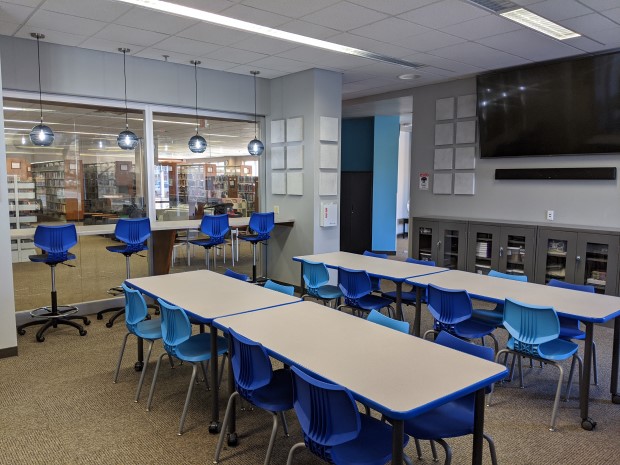 AcoustiColor® Acoustic Panels
15 / 17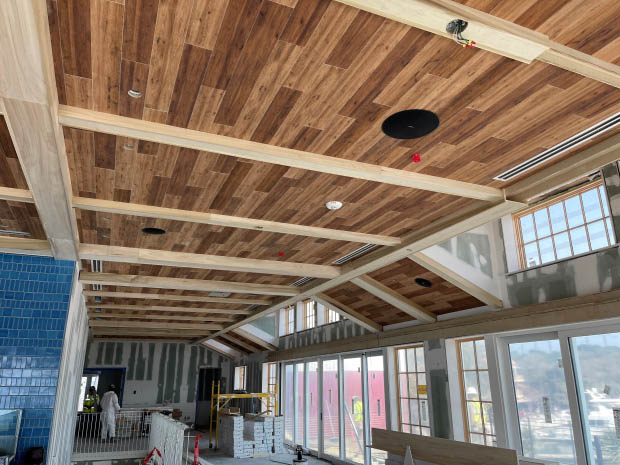 AcoustiWood® Acoustic Wood Alternative Planks
15 / 17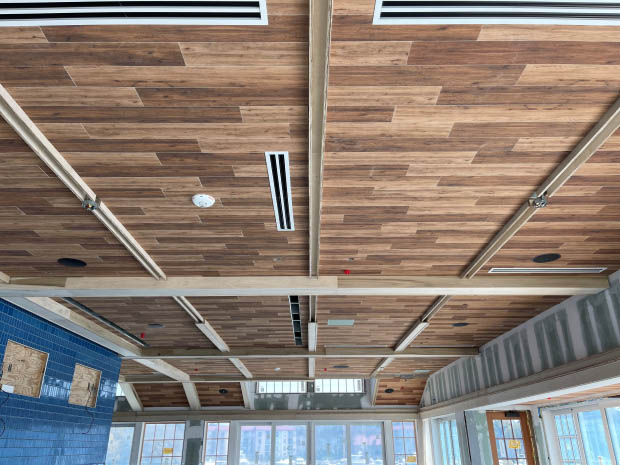 AcoustiWood® Acoustic Wood Alternative Planks
❮
❯
---
Improve Acoustics in a Cafeteria with Sound Absorption products
More than 27 million Americans are hearing impaired. As Baby Boomers age, the number of hearing impaired adults is growing and will continue growing through the next several decades. By age 50, 20% of Americans experience hearing loss and, the number one complaint of restaurant goers is too much noise (according to a recent Zagat survey). It's not just diners that you need to consider; employees are protected by regulations against hearing loss on the job! Acoustically treating restaurants and cafeterias is one of Audimute's specialties.
Did you know that OSHA (Occupational Safety & Health Administration) has issued regulations for cafeteria and restaurant noise reduction including:
A hearing conservation program must be implemented when restaurant employees are exposed to 85 dB or more in an 8 hour day
Engineering or administrative restaurant noise reduction is required when exposure exceeds 90dB - this means owners must take measures to improve restaurant acoustics with the help of sound control products from Audimute.
Use Audimute's sound management solutions to take these regulations and turn them to your advantage
Cafeteria Design should be both functional and attractive. Audimute makes designing your cafeteria easy and cost effective. Sound absorption products for walls and for ceilings that are properly installed to cover an appropriate amount of wall and ceiling space can transform your cafeteria into a special environment that looks and sounds great. Many customers choose Custom Image Acoustic Panels and Acoustic Designer Signs to add branding with their acoustic treatment. If the sound problem you have is that sound is being heard outside of your cafeteria and you need to block it from exiting, then check out our Sound Barrier products such as Peacemaker® Sound Barrier.
We understand cafeteria and restaurant noise reduction and the types of issues that are present when you try to solve your problem. Audimute's products are affordable, effective, eco-friendly, and safe for your health. The majority of our products are also Class A fire rated. Get started with our Free Room Analysis Form and our Acoustic Specialists will help you transform the acoustical environment in your space. You can also chat with us, or call 1.866.505.MUTE. We are passionate about solving your sound problems.
1 / 6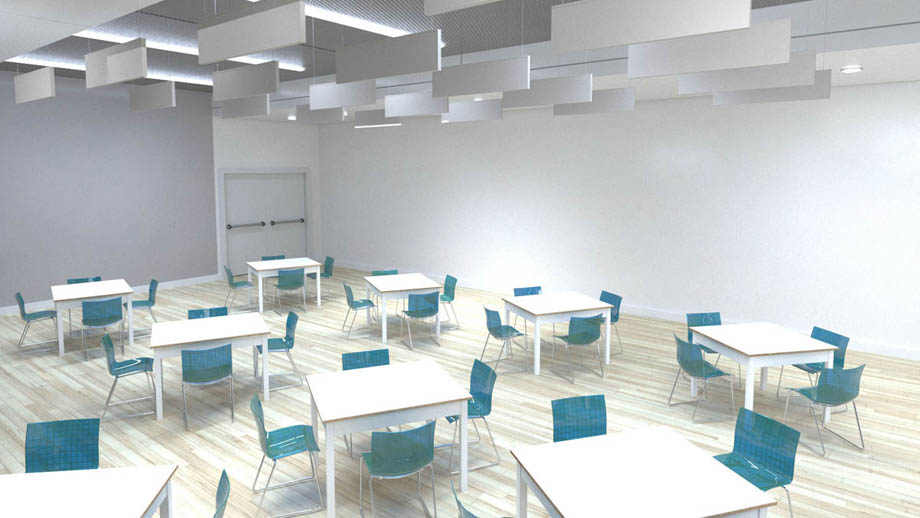 AcoustiColor® Acoustic Ceiling Baffles
2 / 6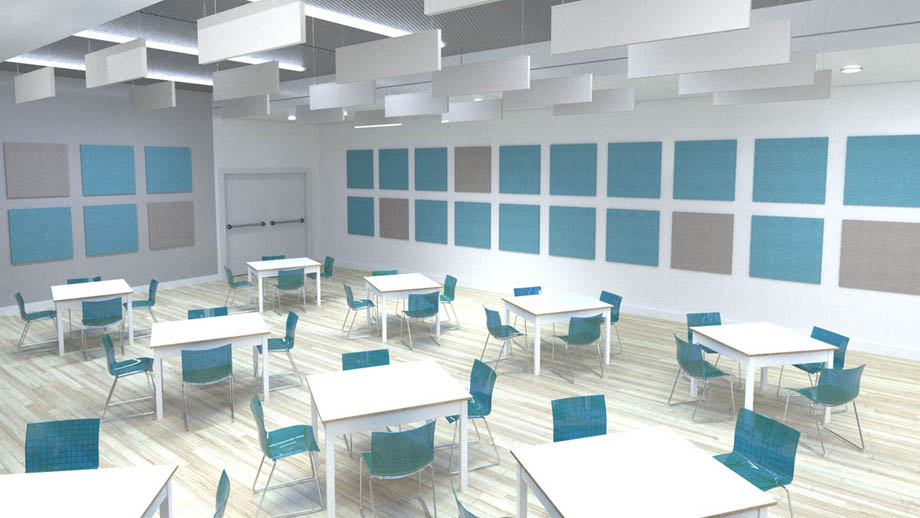 AcoustiColor® Acoustic Panels & AcoustiColor® Acoustic Ceiling Baffles
3 / 6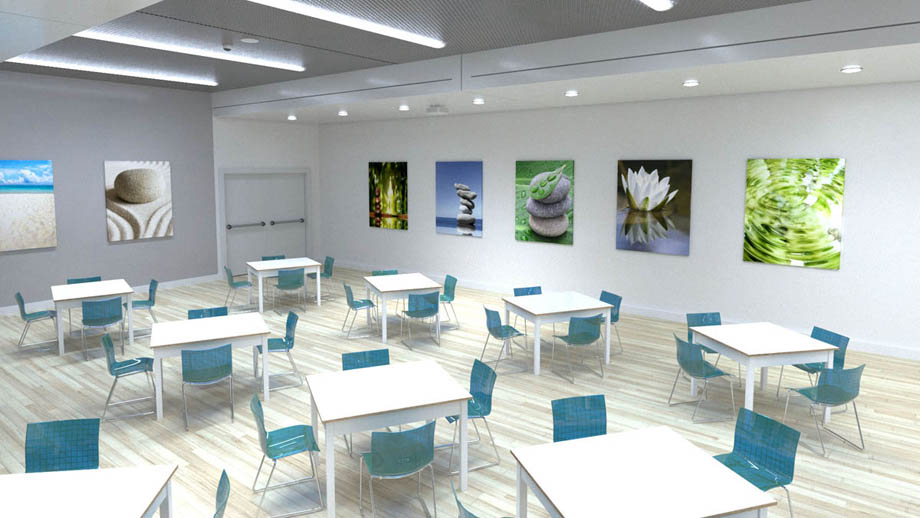 Acoustic Image Panels
4 / 6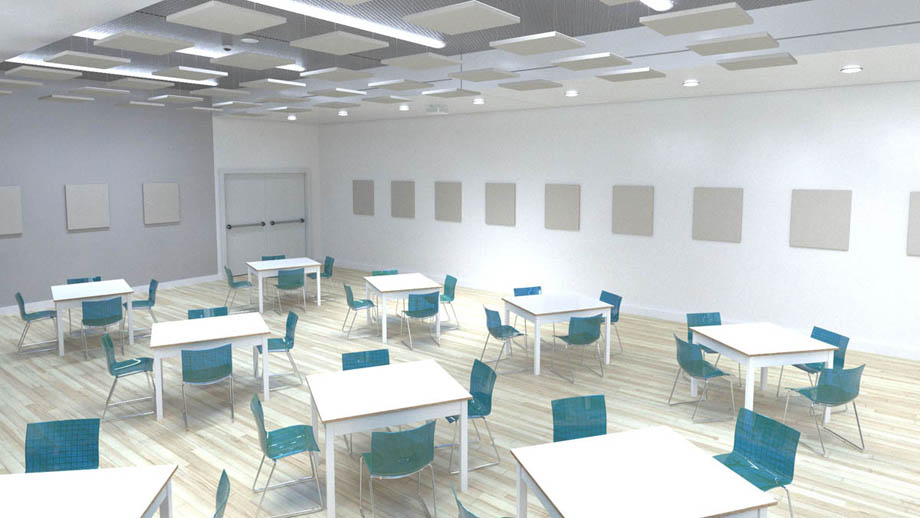 Fabric Acoustic Panels & Fabric Acoustic Ceiling Clouds
5 / 6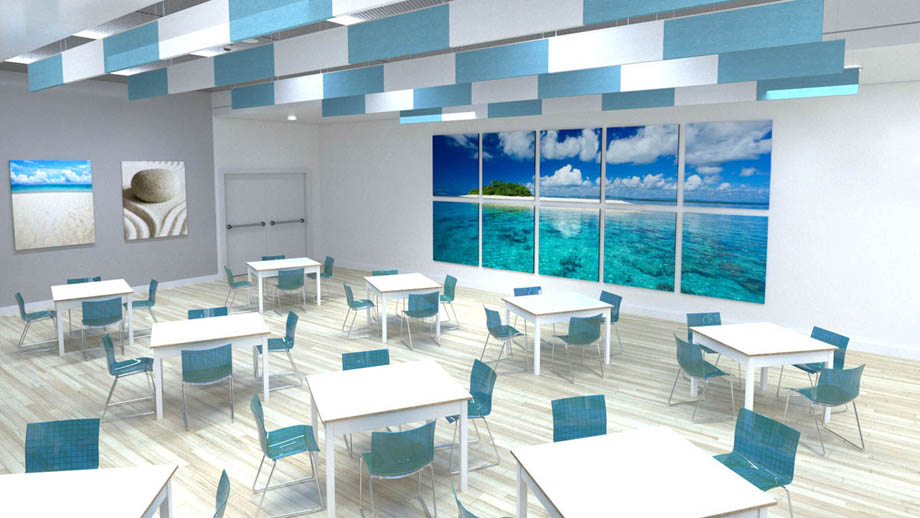 Custom Acoustic Image Panels & AcoustiColor® Acoustic Ceiling Baffles
6 / 6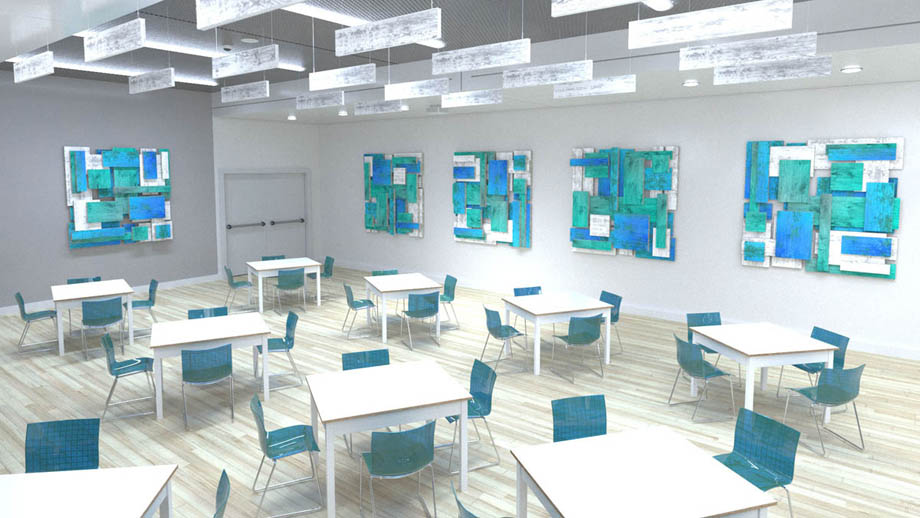 Custom AcoustiWood® Acoustic Wood Alternative Panels & Baffles
❮
❯
---