Conference Room Acoustics
1 / 66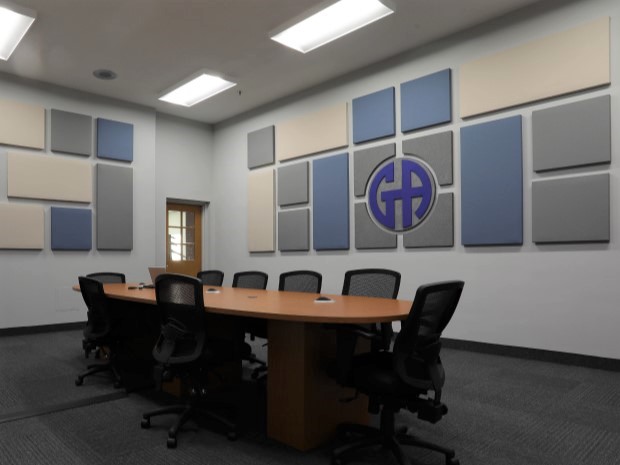 Fabric Acoustic Panels
2 / 66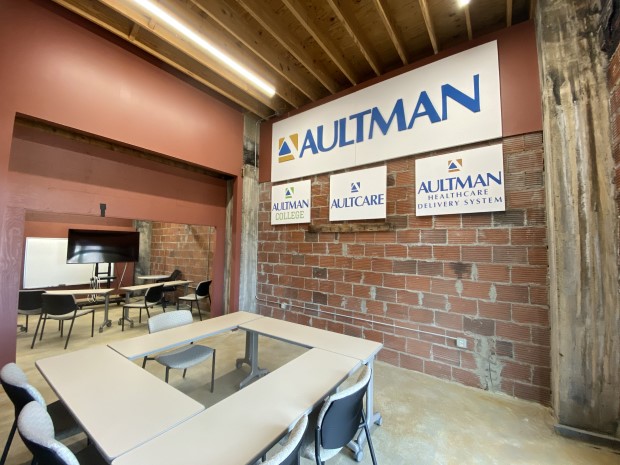 Custom Image Acoustic Panels
3 / 66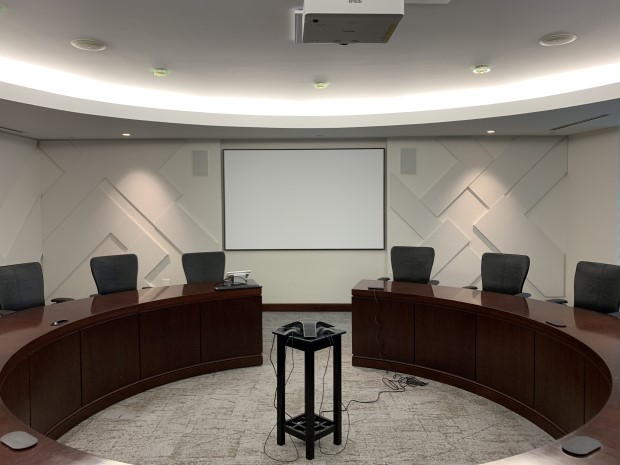 Fabric Acoustic Panels
4 / 66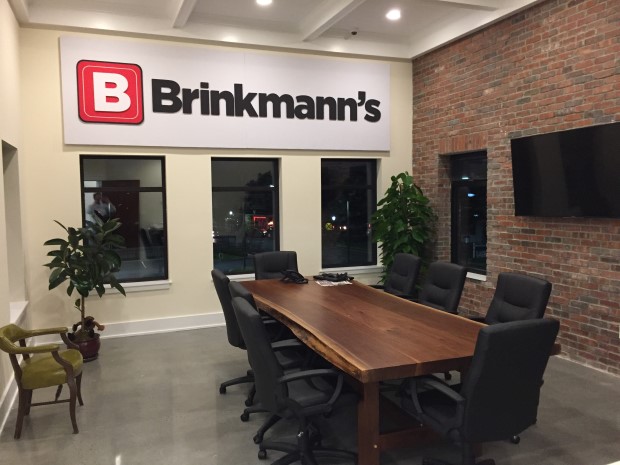 Custom Image Acoustic Panels
5 / 66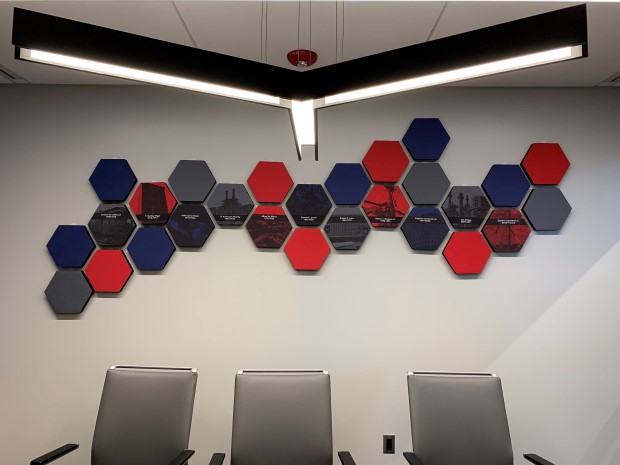 Custom Fabric Acoustic Shapes
6 / 66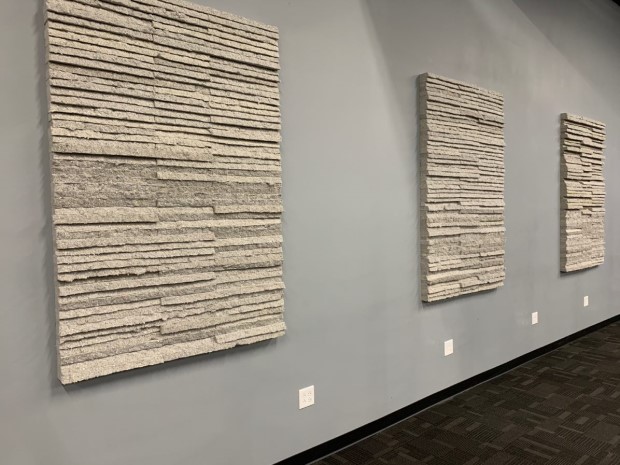 Audimute Strata®
7 / 66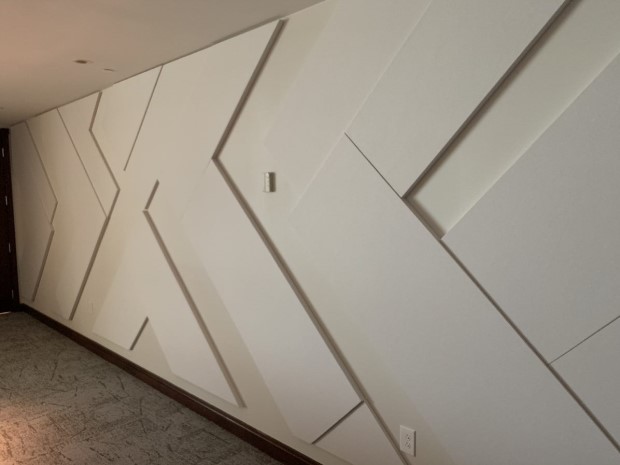 Fabric Acoustic Panels
8 / 66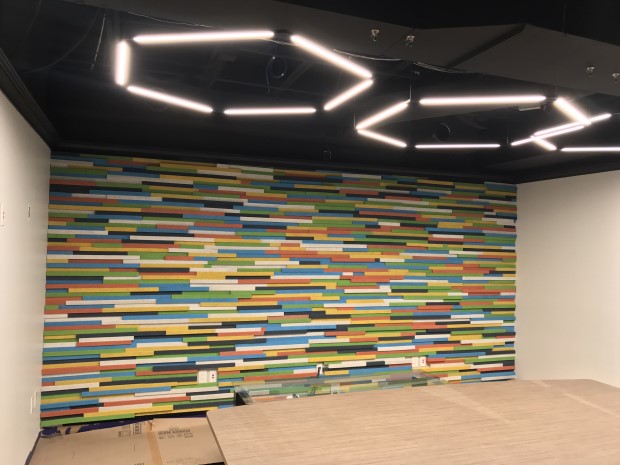 Audimute Strata®
9 / 66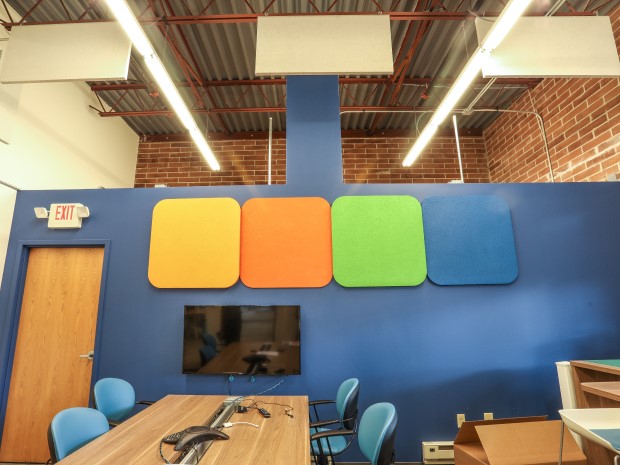 Custom AcoustiColor® Acoustic Panels
10 / 66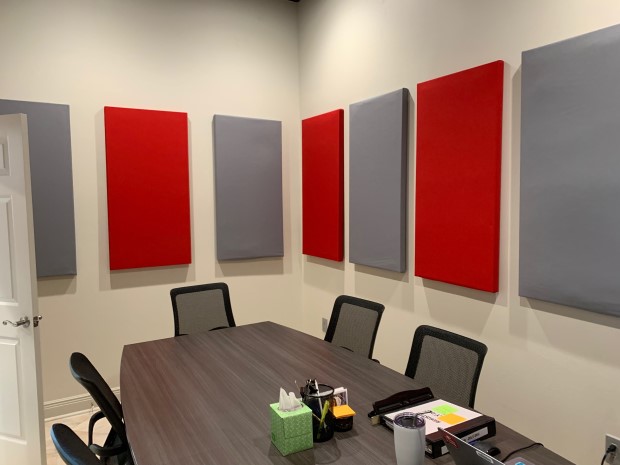 Fabric Acoustic Panels
11 / 66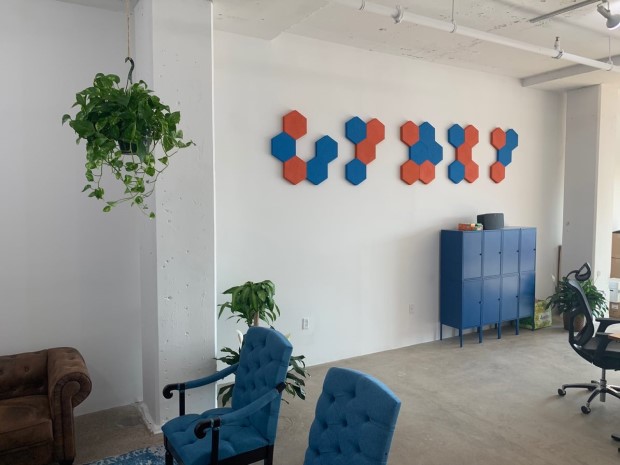 AcoustiColor® Acoustic Shapes
12 / 66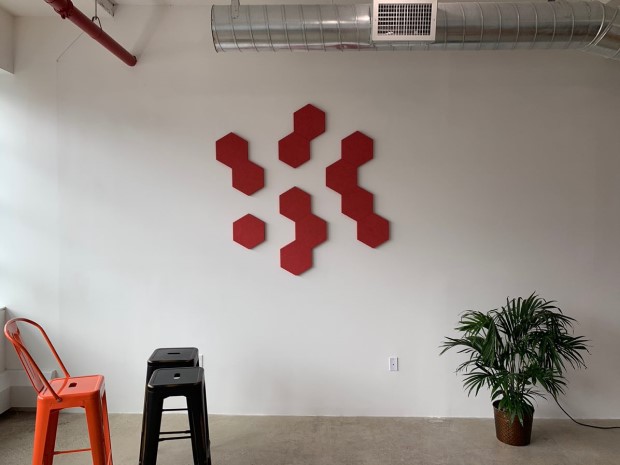 AcoustiColor® Acoustic Shapes
13 / 66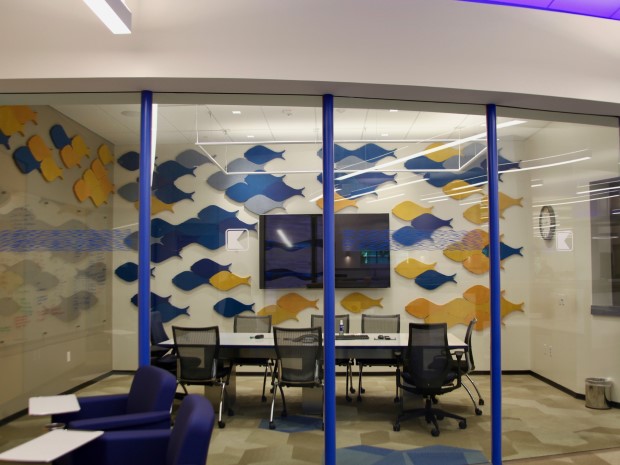 Custom AcoustiColor® Acoustic Shapes
14 / 66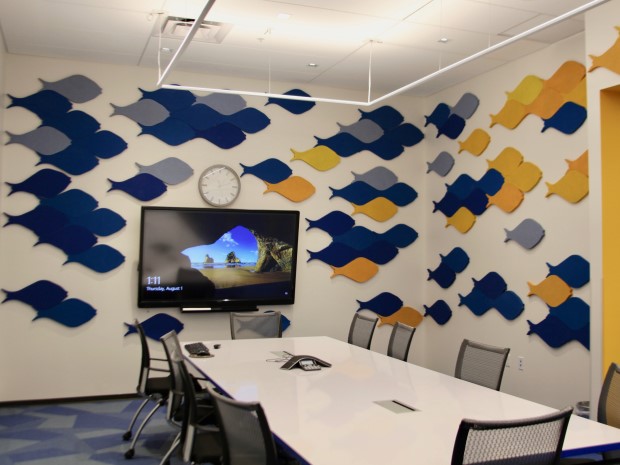 Custom AcoustiColor® Acoustic Shapes
15 / 66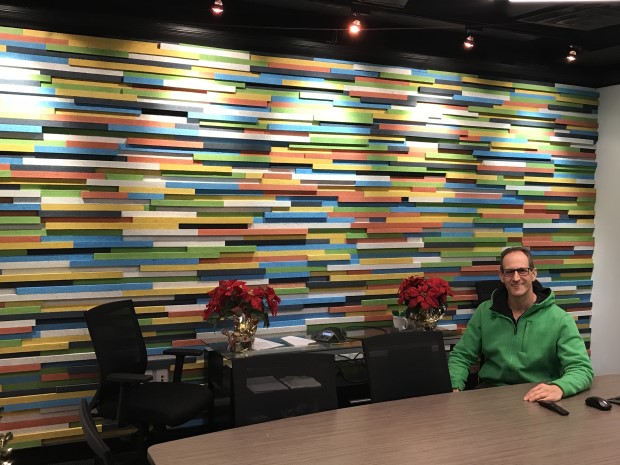 Audimute Strata®
16 / 66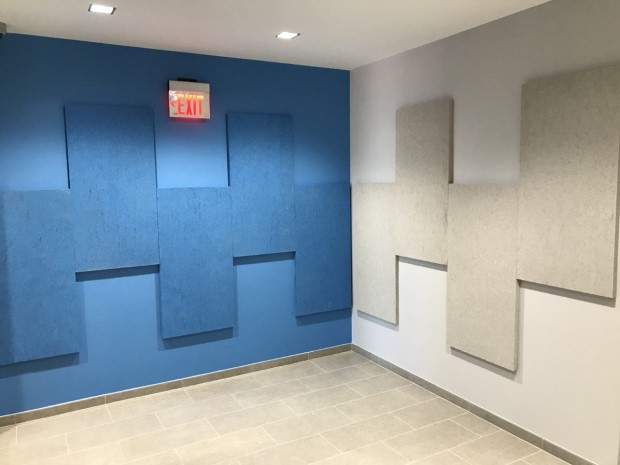 AcoustiColor® Acoustic Panels
17 / 66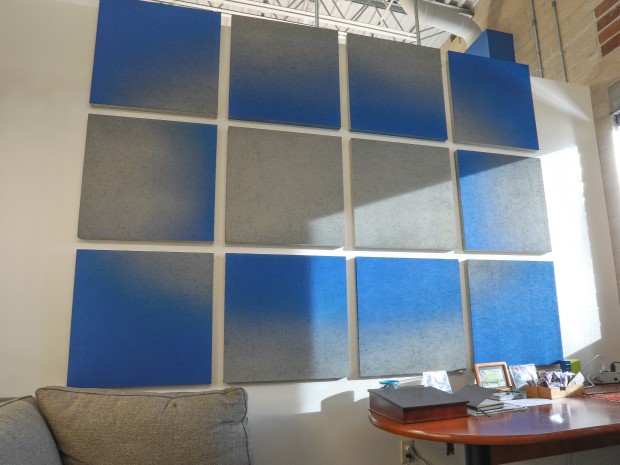 Custom AcoustiColor® Acoustic Panels
18 / 66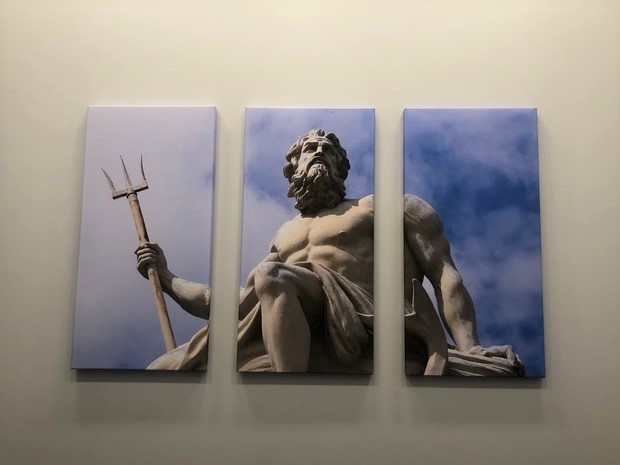 Custom Image Acoustic Panels
19 / 66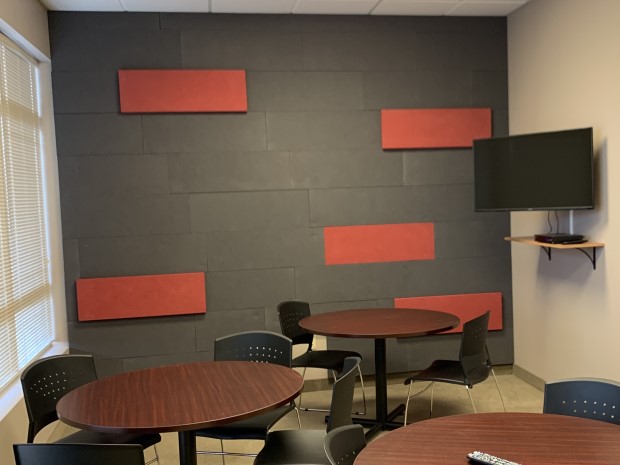 AcoustiColor® Acoustic Panels
20 / 66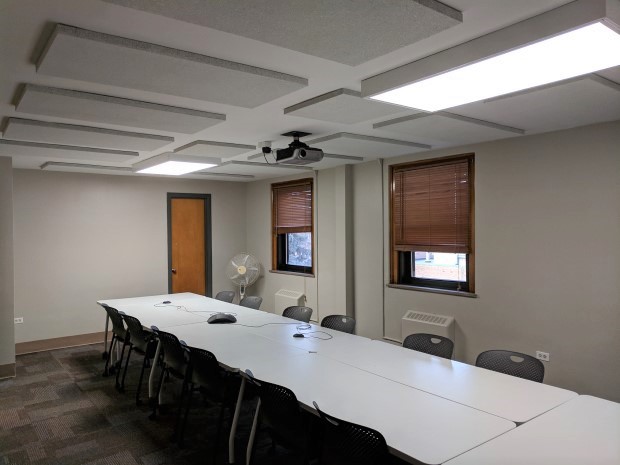 AcoustiColor® Acoustic Direct Mount Ceiling Tiles
21 / 66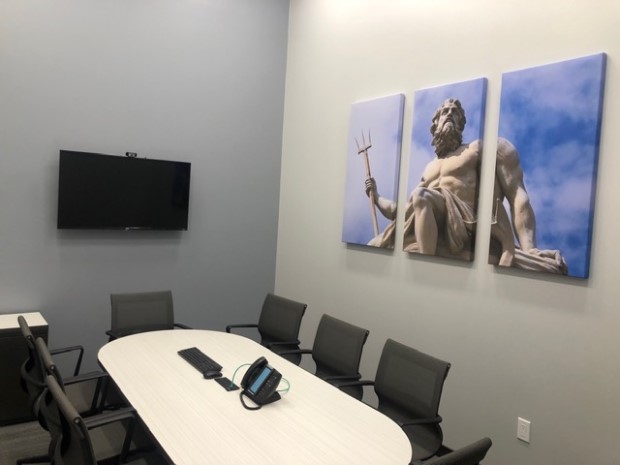 Custom Image Acoustic Panels
22 / 66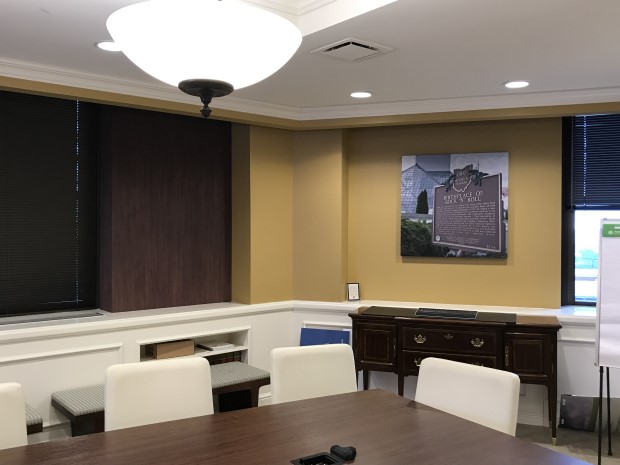 Custom Image Acoustic Panels
23 / 66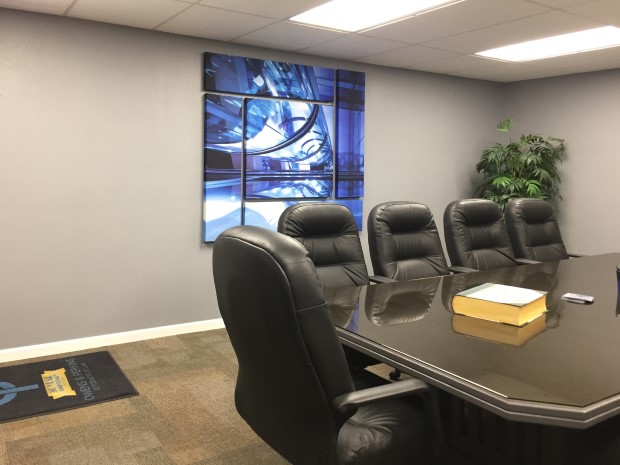 Custom Image Acoustic Panels
24 / 66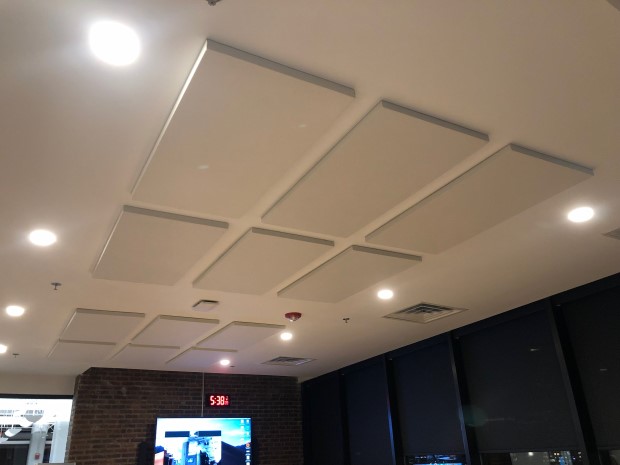 AcoustiColor® Acoustic Direct Mount Ceiling Tiles
25 / 66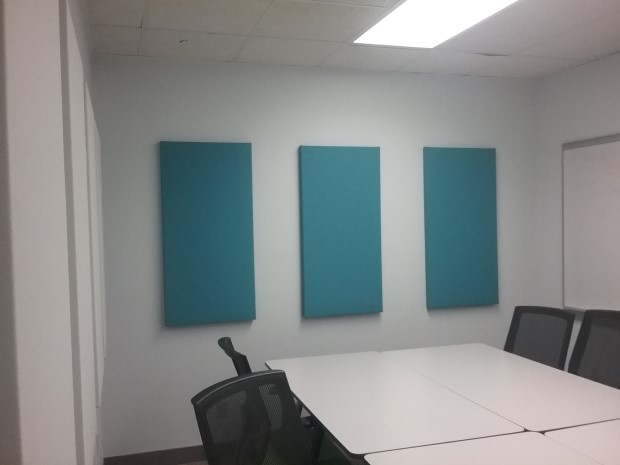 Fabric Acoustic Panels
26 / 66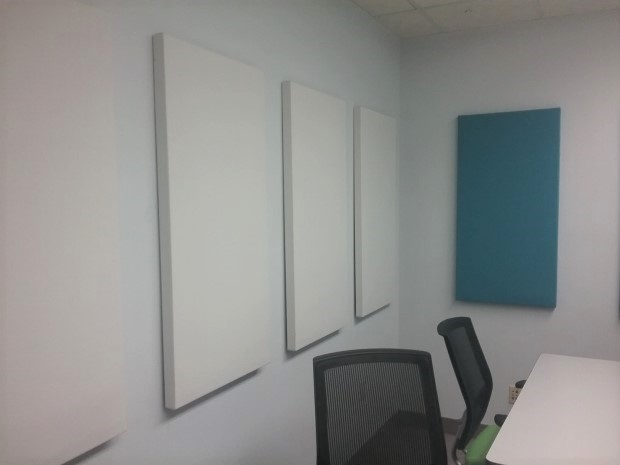 Fabric Acoustic Panels
27 / 66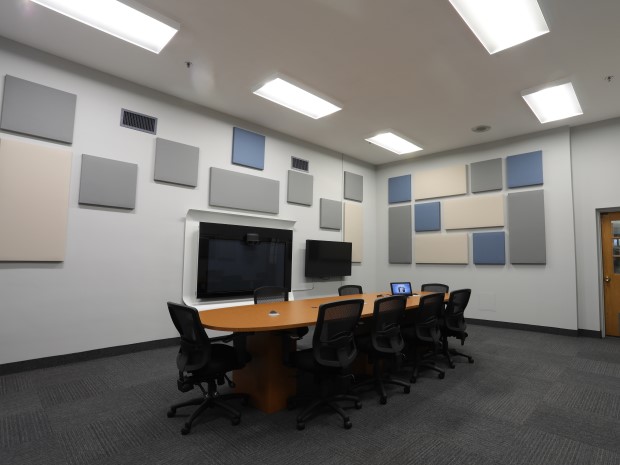 Fabric Acoustic Panels
28 / 66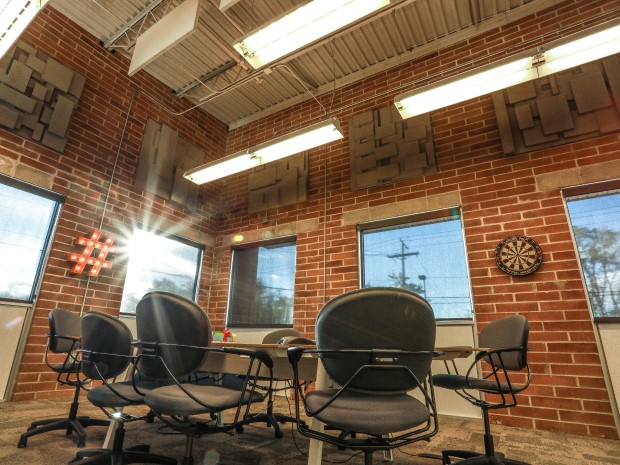 Custom AcoustiColor® Acoustic Panels
29 / 66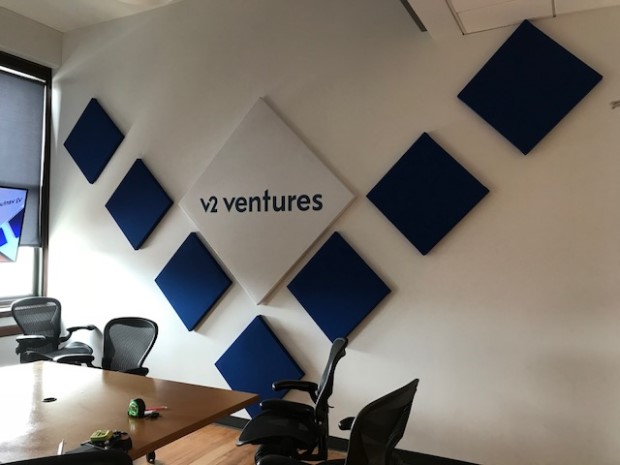 Custom Image Acoustic Panels
30 / 66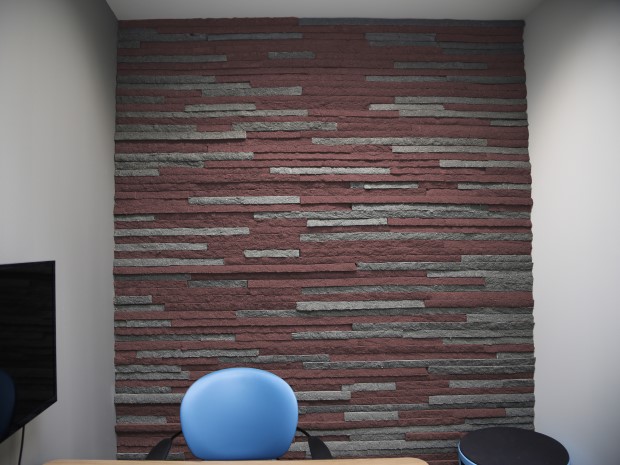 Audimute Strata®
31 / 66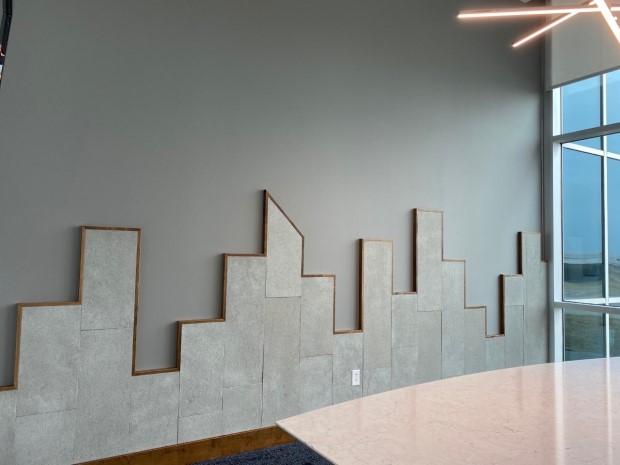 AcoustiColor® Acoustic Shapes
32/ 66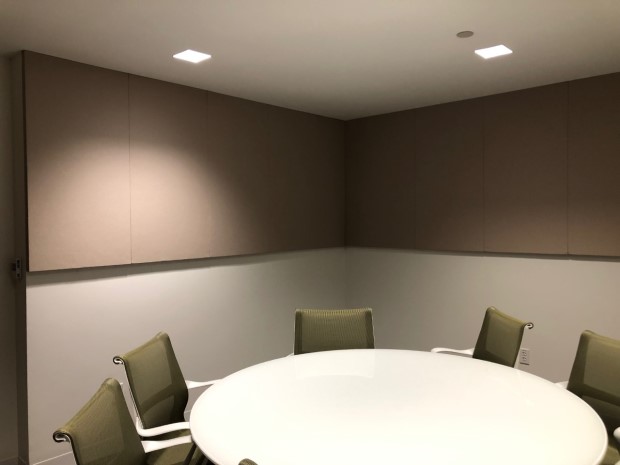 Fabric Acoustic Panels
33 / 66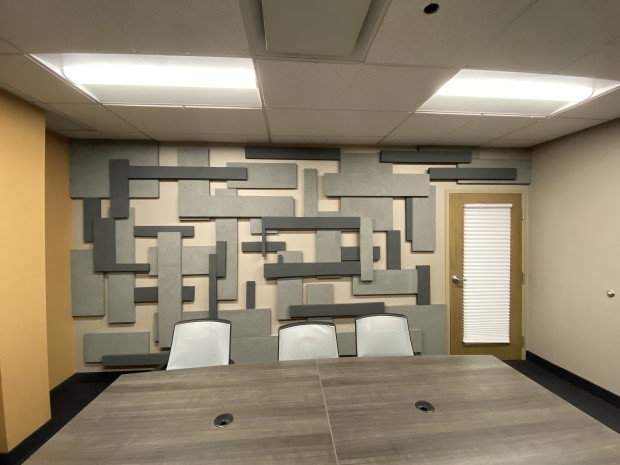 Custom AcoustiColor® Acoustic Panels
34 / 66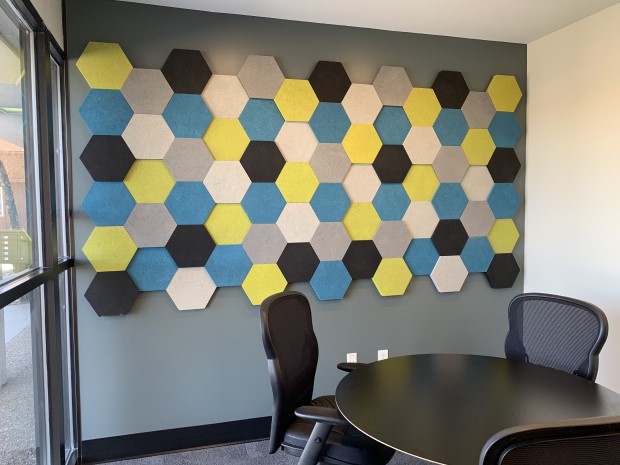 AcoustiColor® Acoustic Shapes
35 / 66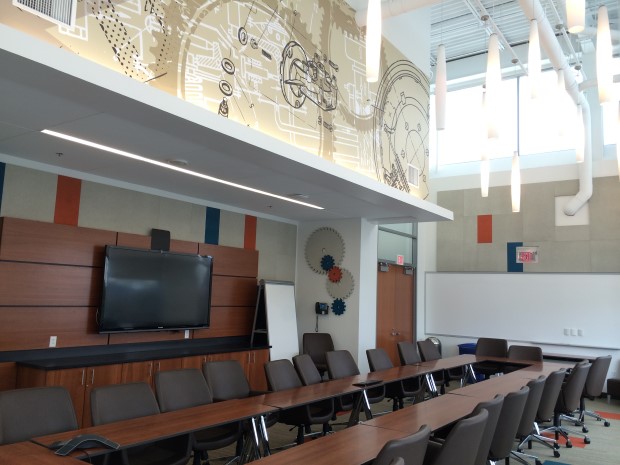 AcoustiColor® Acoustic Panels
36 / 66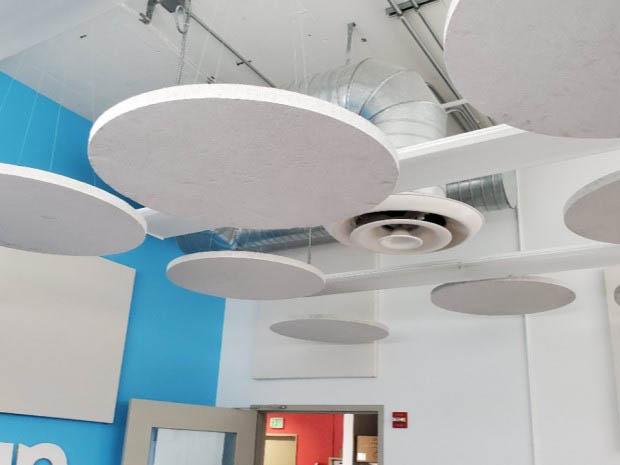 Custom AcoustiColor® Acoustic Ceiling Clouds
37 / 66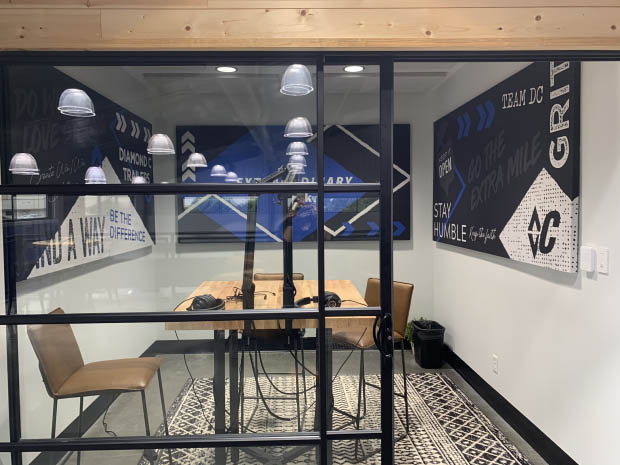 Custom Image Acoustic Panels
38 / 66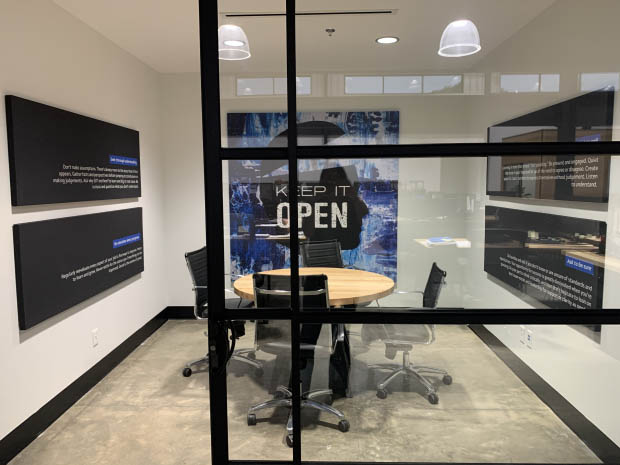 Custom Image Acoustic Panels
39 / 66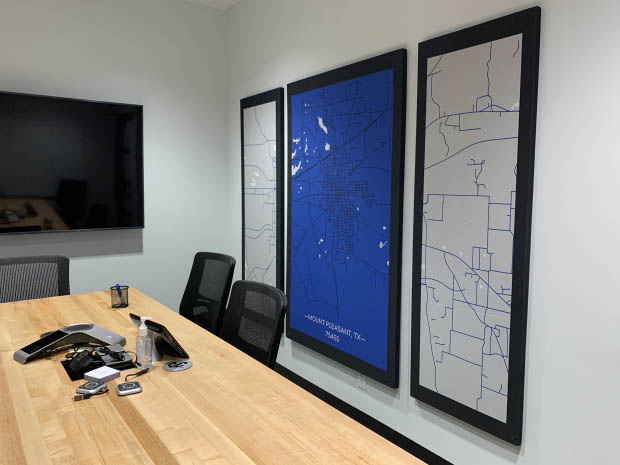 Custom Image Acoustic Panels
40 / 66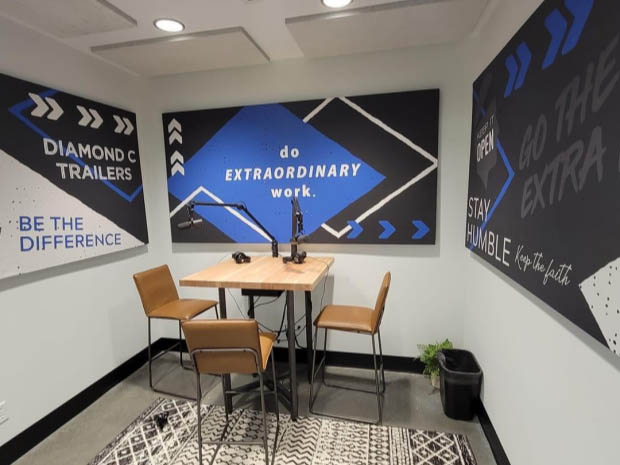 Custom Image Acoustic Panels
41 / 66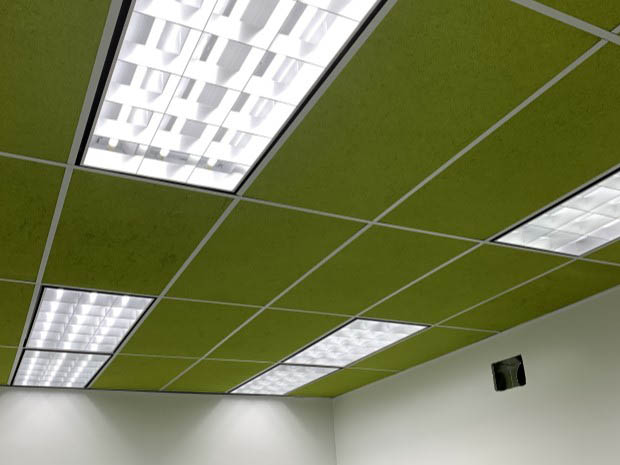 AcoustiColor® Acoustic Drop Ceiling Tiles
42 / 66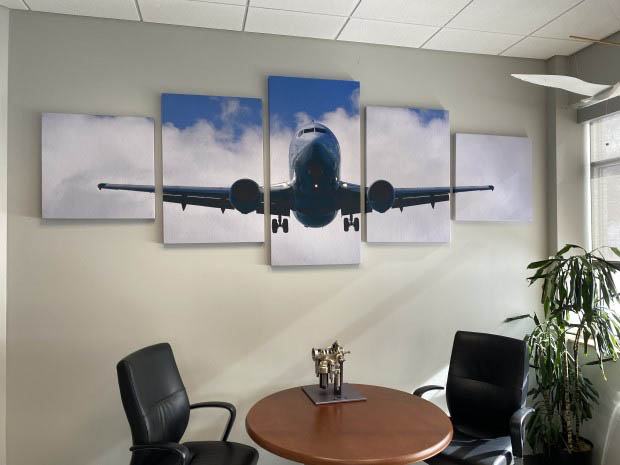 Custom Image Acoustic Panels
43 / 66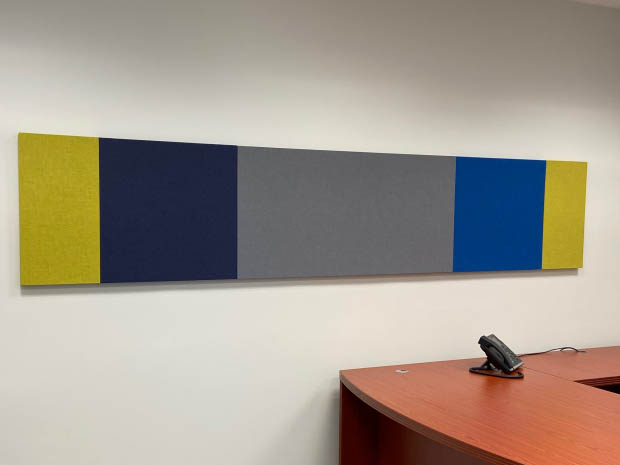 Custom Fabric Acoustic Panels
44 / 66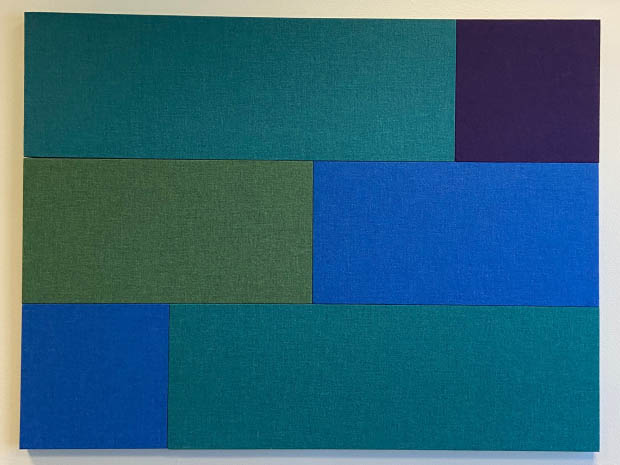 Custom Fabric Acoustic Panels
45 / 66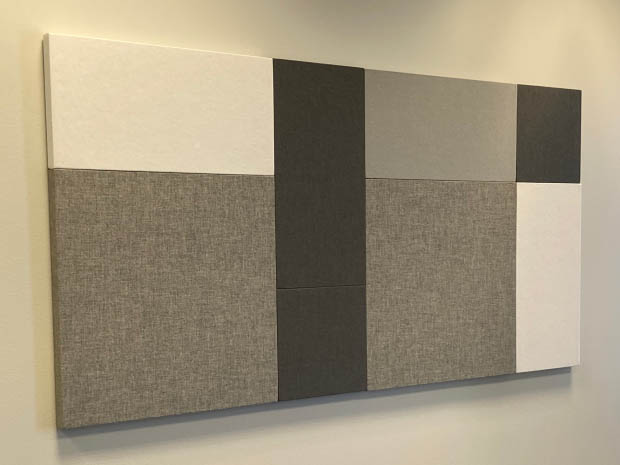 Custom Fabric Acoustic Panels
46 / 66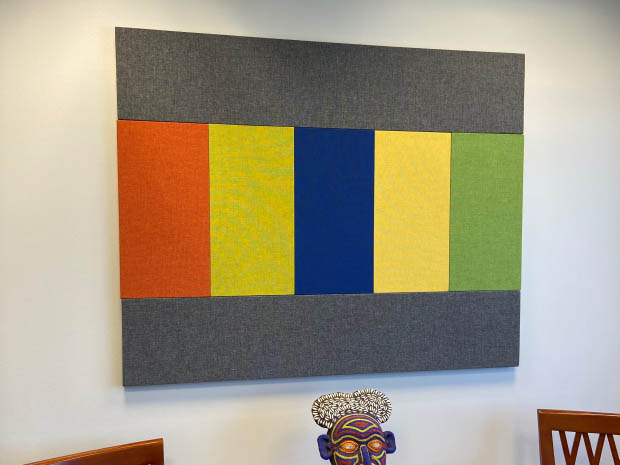 Custom Fabric Acoustic Panels
47 / 66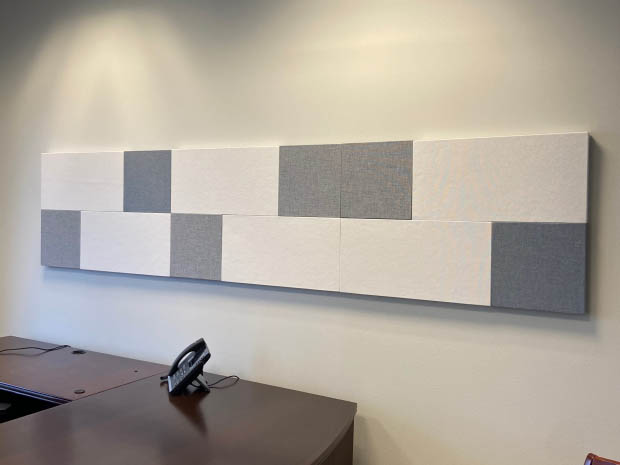 Custom Fabric Acoustic Panels
48 / 66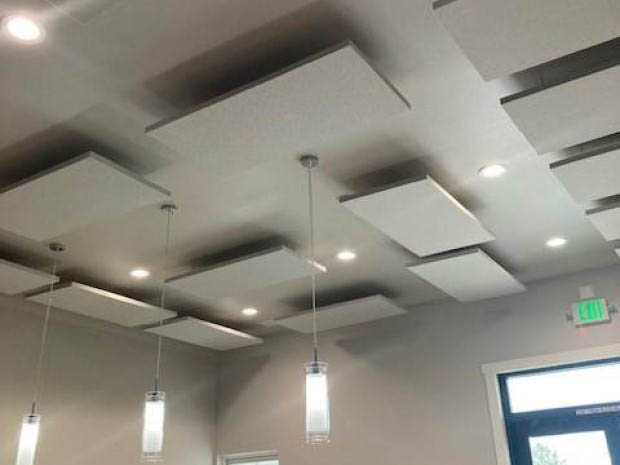 AcoustiColor® Acoustic Ceiling Clouds
49 / 66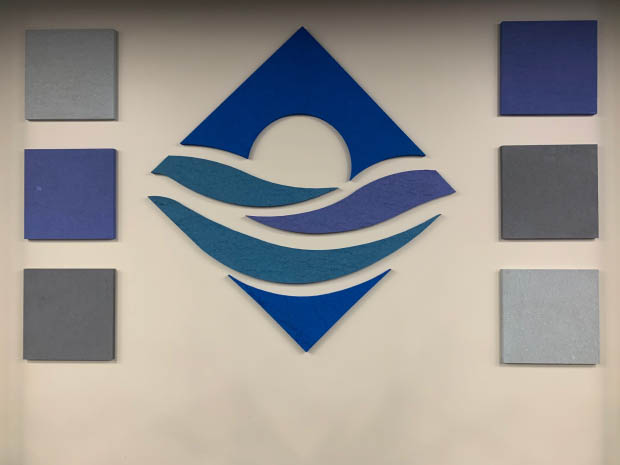 Custom AcoustiColor® Logo & Panels
50 / 66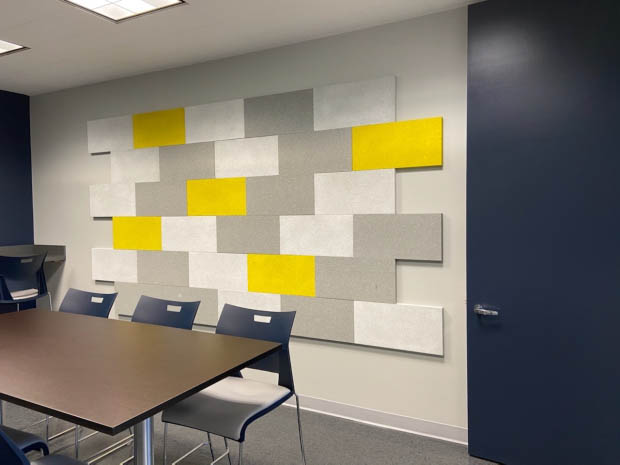 AcoustiColor® Acoustic Panels
51 / 66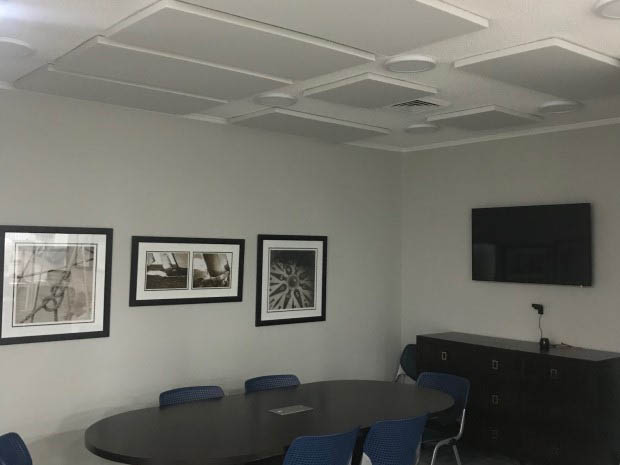 AcoustiColor® Acoustic Direct Mount Ceiling Tiles
52 / 66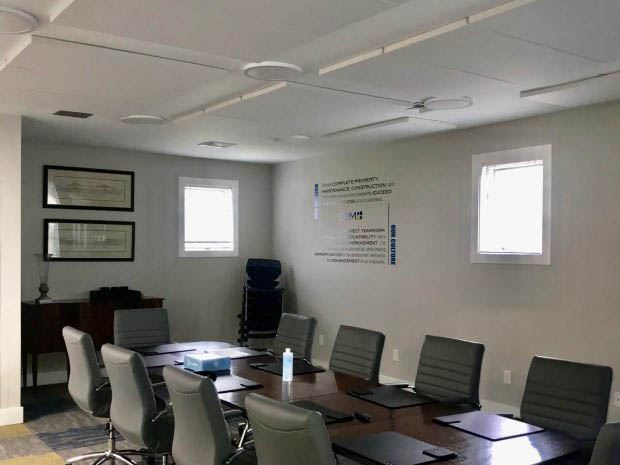 AcoustiColor® Acoustic Direct Mount Ceiling Tiles
53 / 66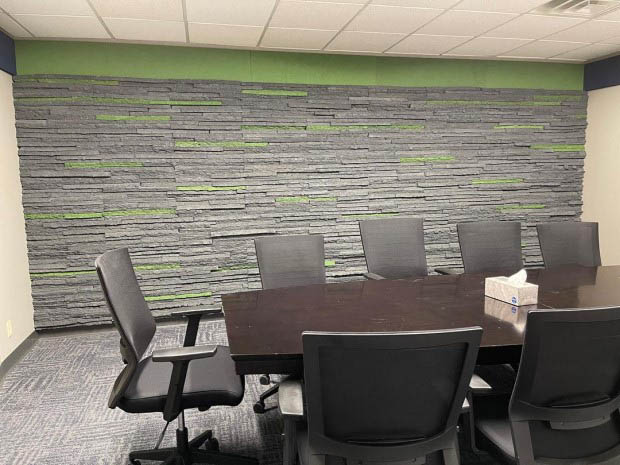 Audimute Strata®
54 / 66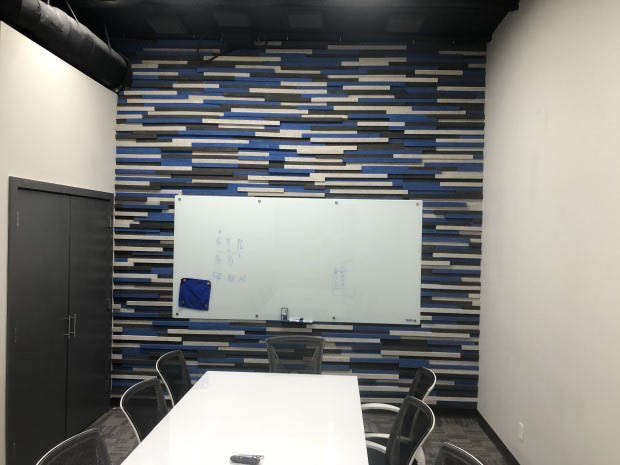 Audimute Strata®
55 / 66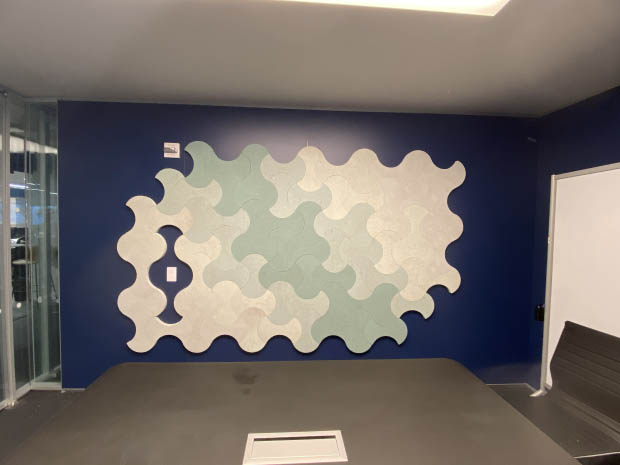 AcoustiColor® Acoustic Shapes
56 / 66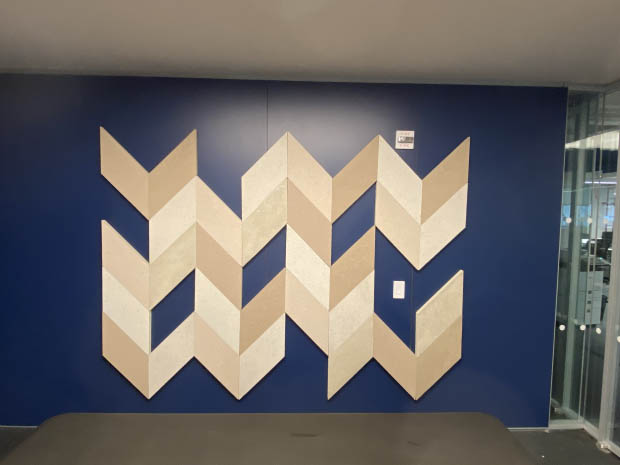 AcoustiColor® Acoustic Shapes
57 / 66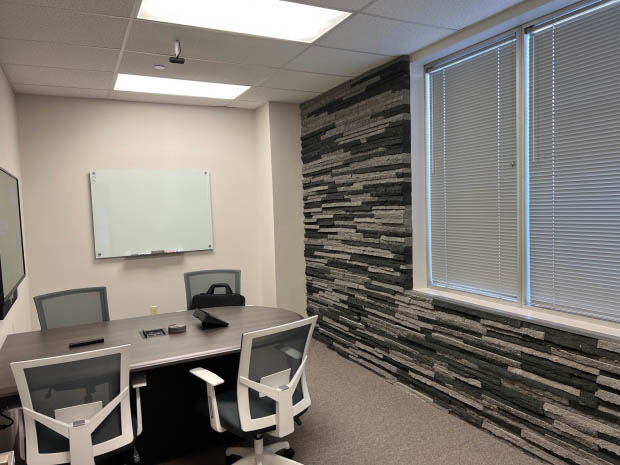 Audimute Strata®
58 / 66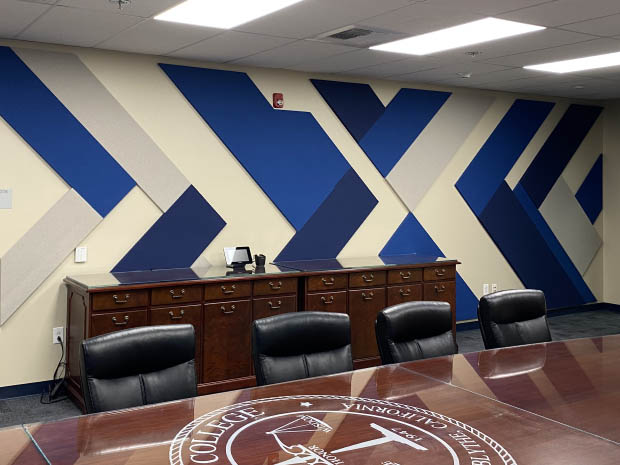 Custom AcoustiColor® Acoustic Panels
59 / 66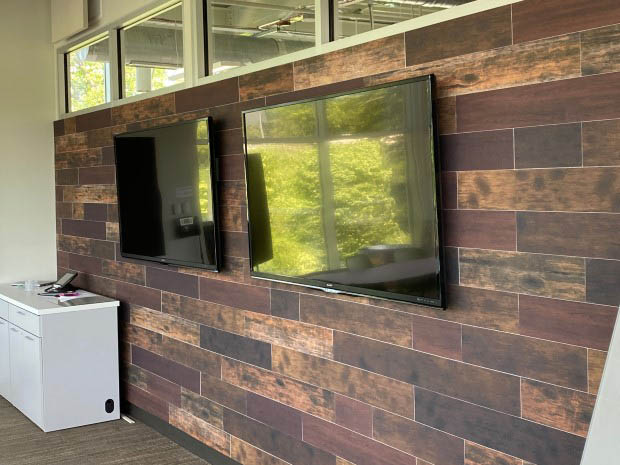 AcoustiWood® Acoustic Wood Alternative Planks
60 / 66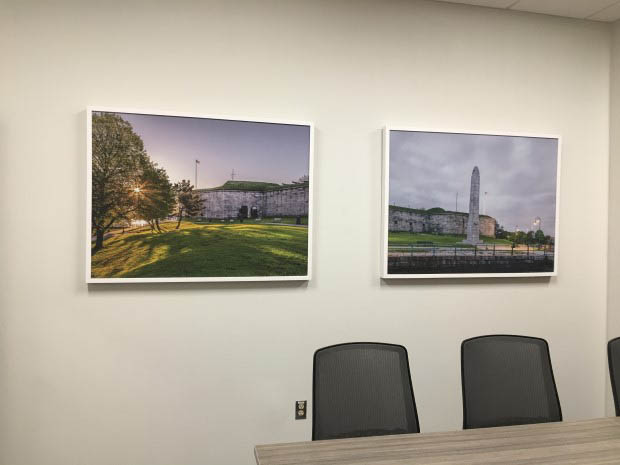 Framed Custom Image Acoustic Panels
61/ 66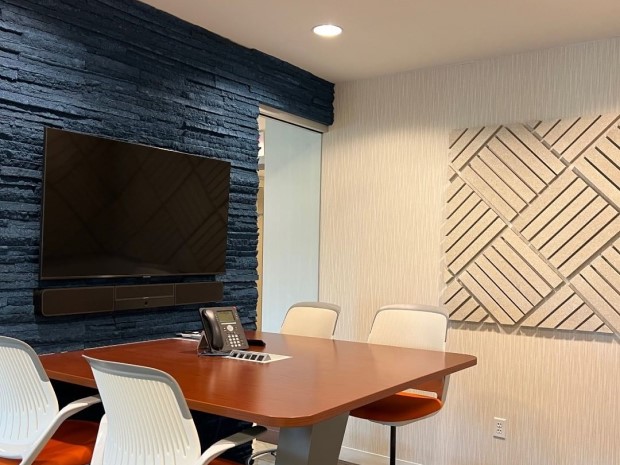 Audimute Strata® & Custom AcoustiColor® Acoustic Panels
62 / 66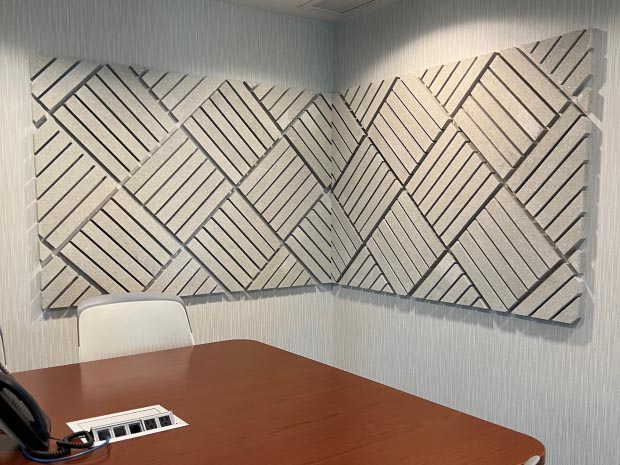 Custom AcoustiColor® Acoustic Panels
63 / 66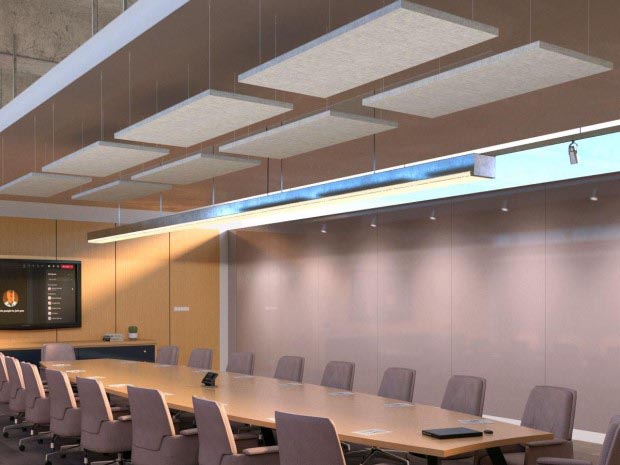 Fabric Acoustic Ceiling Clouds
64 / 66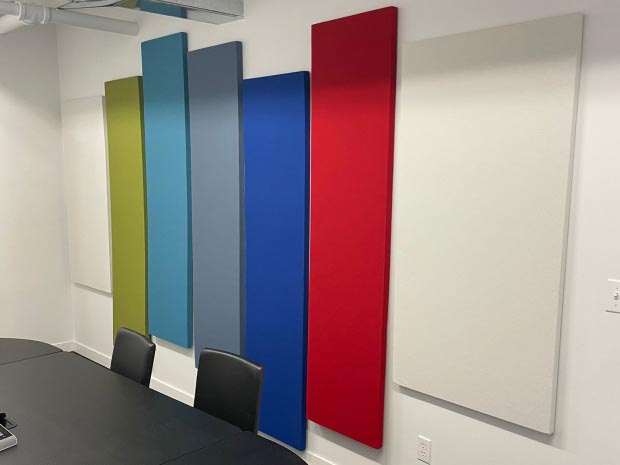 Fabric Acoustic Panels
65 / 66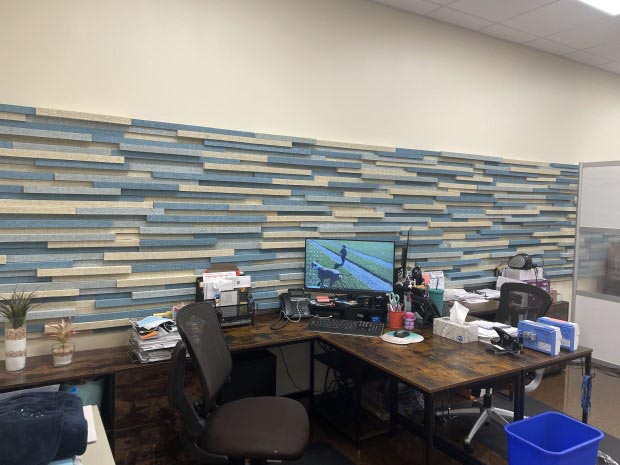 Audimute Strata®
66 / 66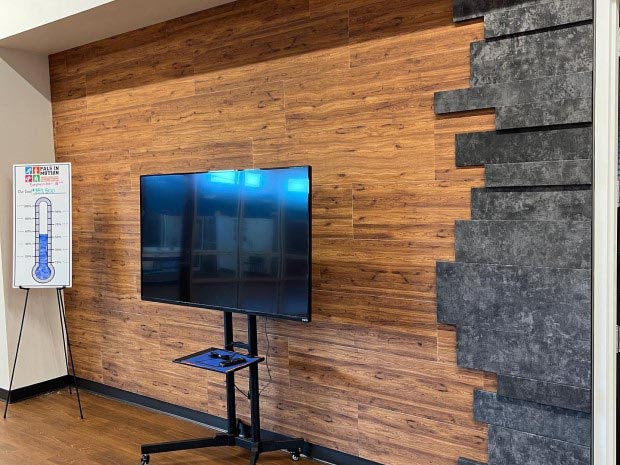 AcoustiWood® Acoustic Wood Alternative Planks & AcoustiStone® Acoustic Stone Alternative Panels
❮
❯
---
Poor Conference Room Acoustics?
Conference rooms are a crucial part of most office environments. Whether you're meeting with a team or conducting conference calls, acoustics are an important aspect of conference rooms. Poor conference room acoustics can lead to unproductive communication, wasted meetings, and frustrating conference calls. Conference rooms are not typically designed with sound in mind, incorporating flat walls and large, hard conference tables. These hard surfaces reflect sound, creating echo and reverberation and leading to issues with sound quality and clarity. Adding acoustic absorption to your conference room will help to limit the amount of sound bouncing throughout your space.
Installing sound absorption acoustic products for walls can instantly transform the acoustics of your conference room. These soft, acoustically absorptive surfaces with help to absorb sound before it has a chance to bounce throughout your conference room. When treating the walls, it's a good idea to place panels near face level to effectively absorb vocal sound. For the best results, start by covering roughly 15% of the walls using our sound absorption treatment options, and work up from here as needed.
If wall treatment isn't an option, ceiling treatment can help eliminate these annoying sound issues. In conference rooms with high ceilings, suspended absorption options like Acoustic Clouds or Acoustic Baffles will help to reduce echo and lower the acoustic ceiling of a conference room, while direct mount or drop ceiling options like Acoustic Ceiling Tiles allow your sound absorption to blend into your space.
Keep Sound In
Are you having issues with unwanted sound entering or exiting your conference room? Sound tends to leak in and out of conference rooms with ease. Effectively blocking sound can be a bit tricky. Doors tend to be a point of weakness in many rooms. This is especially true in offices, where thin, hollow-core doors tend to be commonplace. To start treating a door, it's important to ensure that the door is appropriately sealed off. Sound can travel anywhere that air can travel, so gaps in a door can be problematic. Using an Acoustic Door Seal Kit will allow you to seal off your door with ease, ensuring that no air is able to travel through cracks between your door and the frame.
Further limiting sound transmission through doors will involve providing mass and density to the door itself. This can be accomplished by using a product like isolé® Sound Barrier Sheets. Each isolé sheet measures 34.5" wide by 82" long and includes three metal grommets, allowing it to attach to a door with ease. inside of each isolé is a layer of Peacemaker, a recycled tire rubber sound barrier designed to reduce sound transmission and provide mass. Hanging isolé over your conference room door will help to ensure that sound isn't easily traveling through the body of your door.
Sound traveling through shared walls can be a bit more difficult to treat. Reducing the amount of sound traveling through a shared wall typically involves some construction. Providing mass and density to a shared wall is key to effectively reducing sound transmission. This can be accomplished by installing a sound barrier, such as Peacemaker®, into your shared wall. Peacemaker is designed to be sandwiched between two rigid layers, such as drywall. When treating a shared wall, it's always a good idea to ensure that shared walls are insulated. Insulation breaks up sound as it travels through a wall, and can assist in the sound blocking process.

Good conference room acoustics can be tough to accomplish. For questions and advice, please give our Acoustic Specialists a call at 1.866.505.MUTE, chat with us, or fill out our Free Room Analysis Form.
1 / 15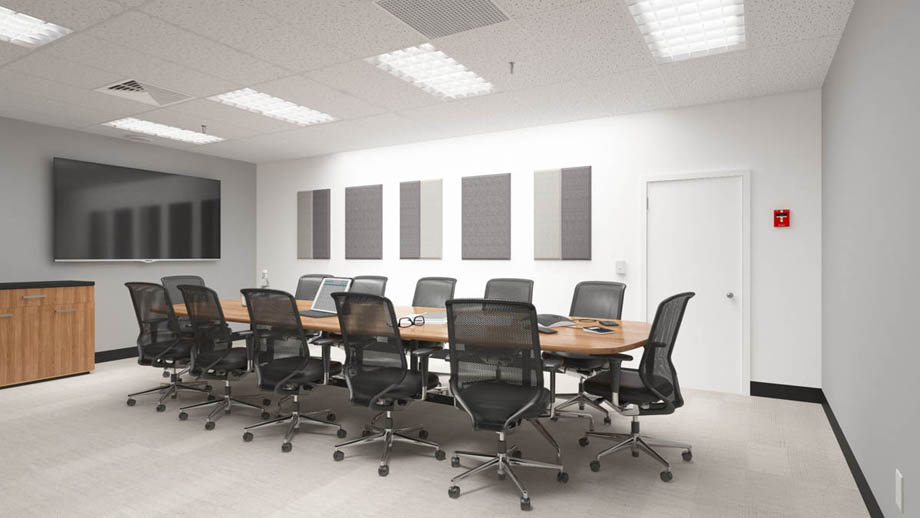 Beveled Edge Fabric Acoustic Panels
2 / 15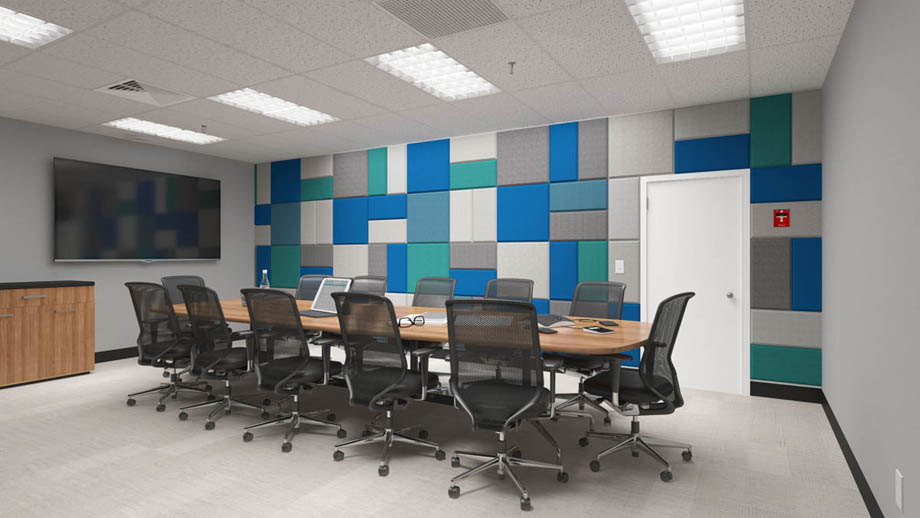 Beveled Edge Fabric Acoustic Panels
3 / 15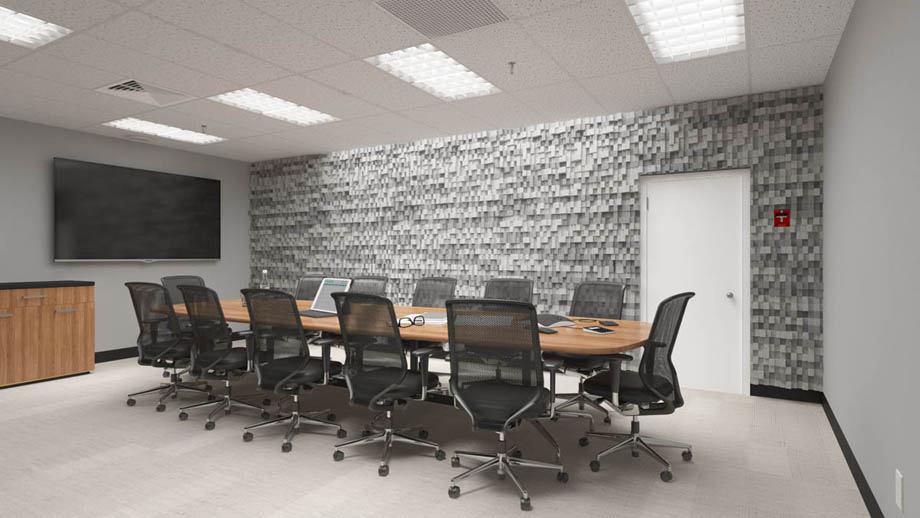 Audimute Strata®
4 / 15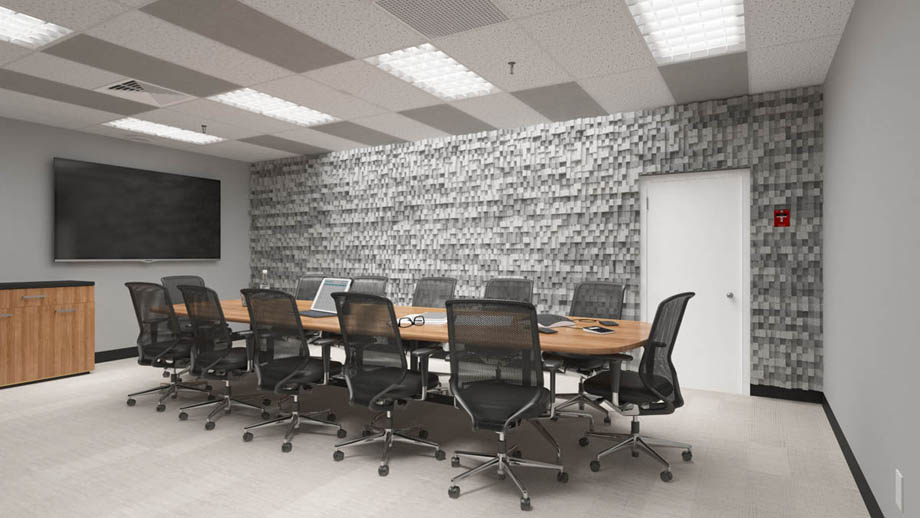 Audimute Strata® & AcoustiColor® Acoustic Drop Mount Ceiling Tiles
5 / 15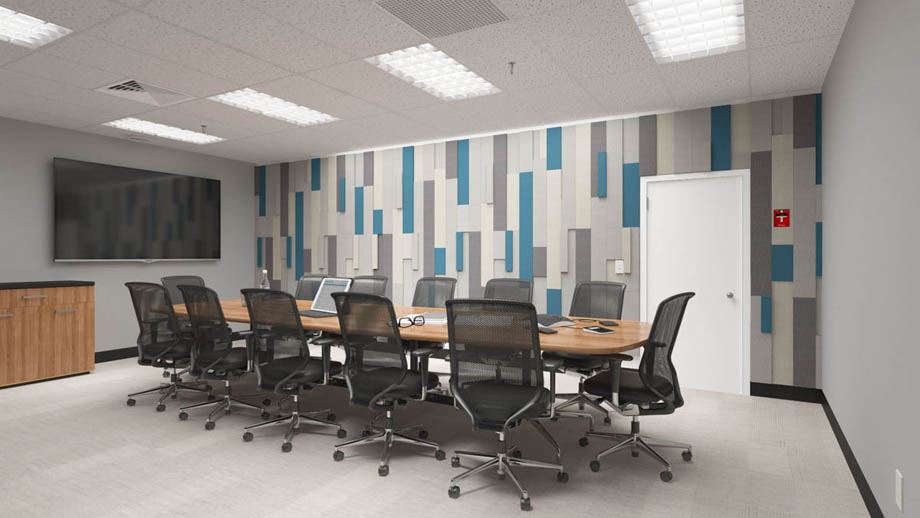 Custom Fabric Acoustic Panels
6 / 15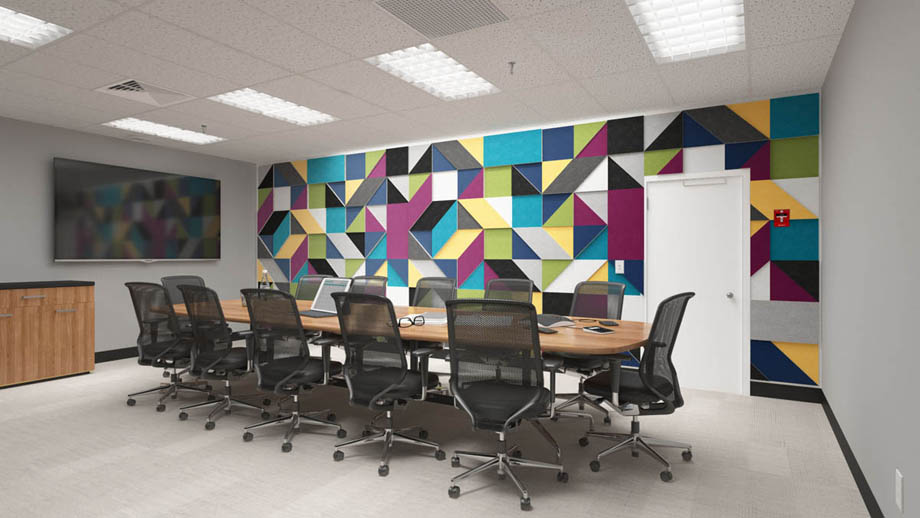 Custom AcoustiFelt™ Fabric Acoustic Shapes
7 / 15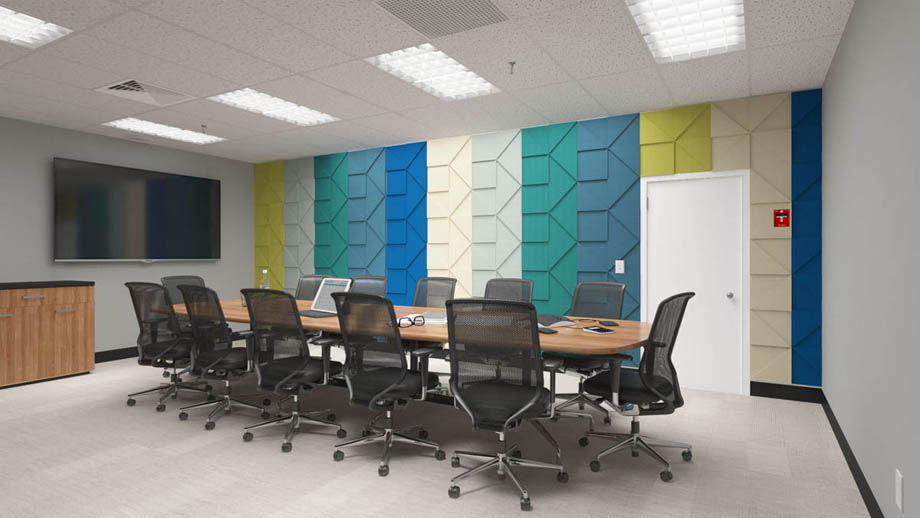 Custom Fabric Acoustic Panels
8 / 15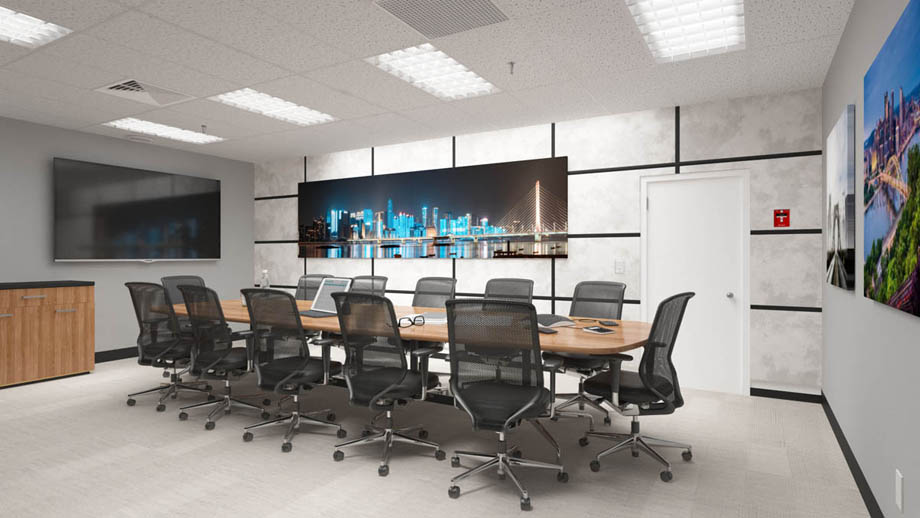 Custom Image Acoustic Panels & AcoustiStone® Acoustic Stone Alternative Panels
9 / 15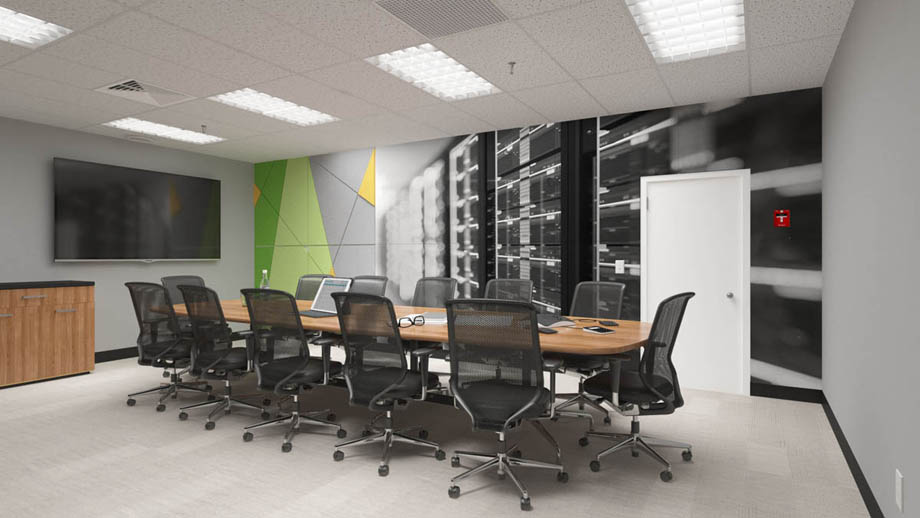 Custom AcoustiColor® Acoustic Panels & Custom Image Acoustic Panels
10 / 15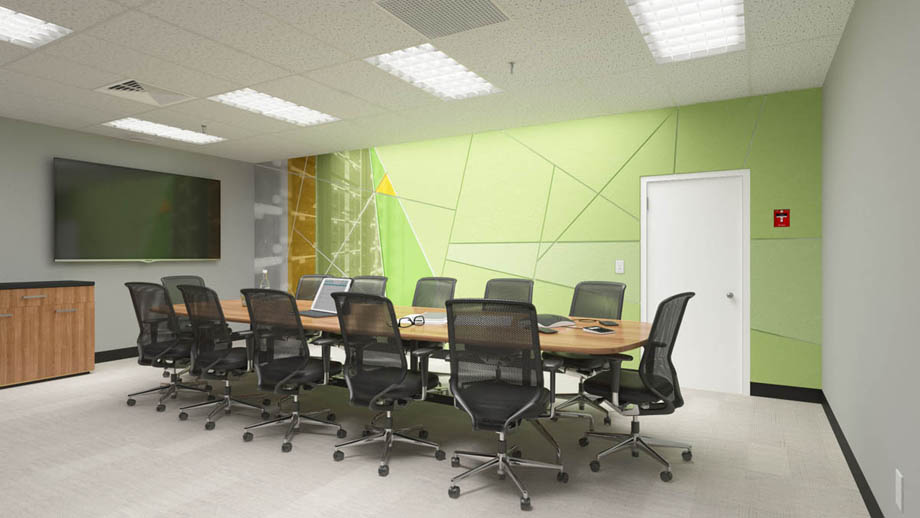 Custom Image Acoustic Panels & Custom AcoustiColor® Acoustic Panels
11 / 15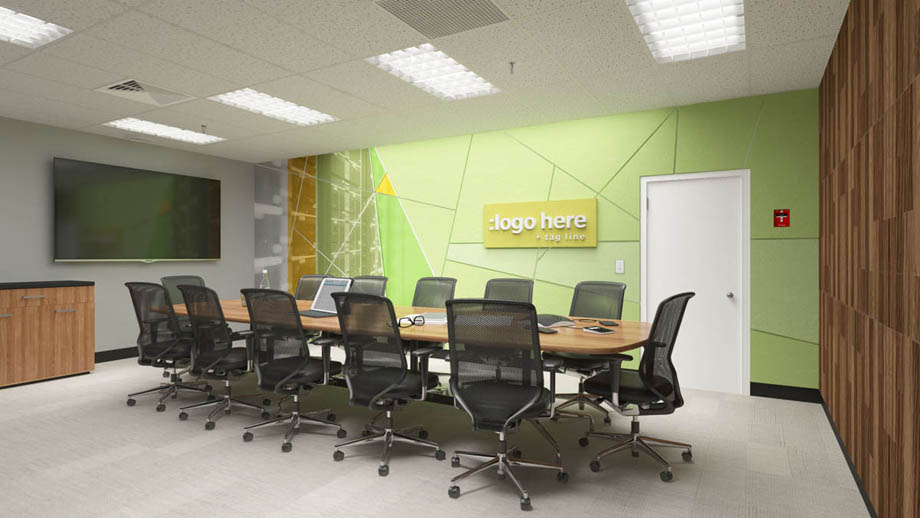 Custom Image Acoustic Panels, Custom AcoustiColor® Acoustic Panels, Acoustic Designer Sign, & Custom AcoustiWood ® Acoustic Wood Alternative Panels
12 / 15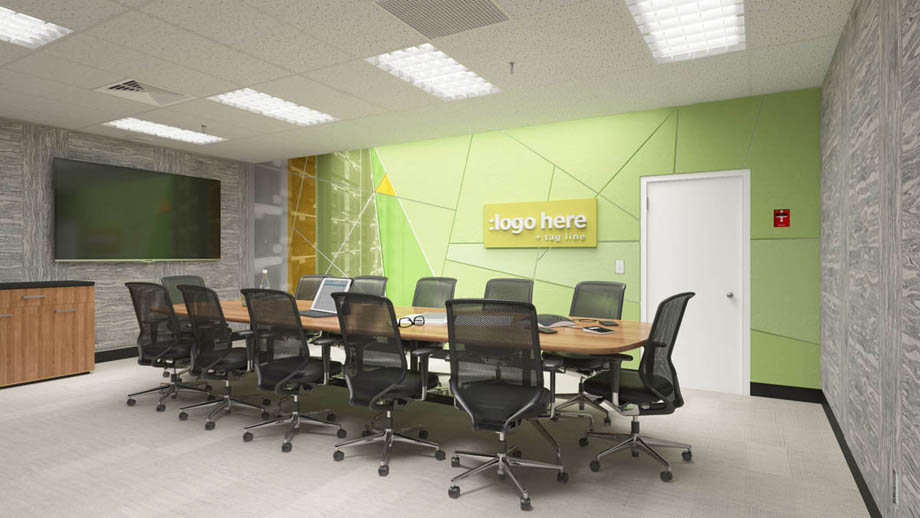 Custom Image Acoustic Panels, Custom AcoustiColor® Acoustic Panels, Acoustic Designer Sign, & Custom AcoustiWood ® Acoustic Wood Alternative Panels
13 / 15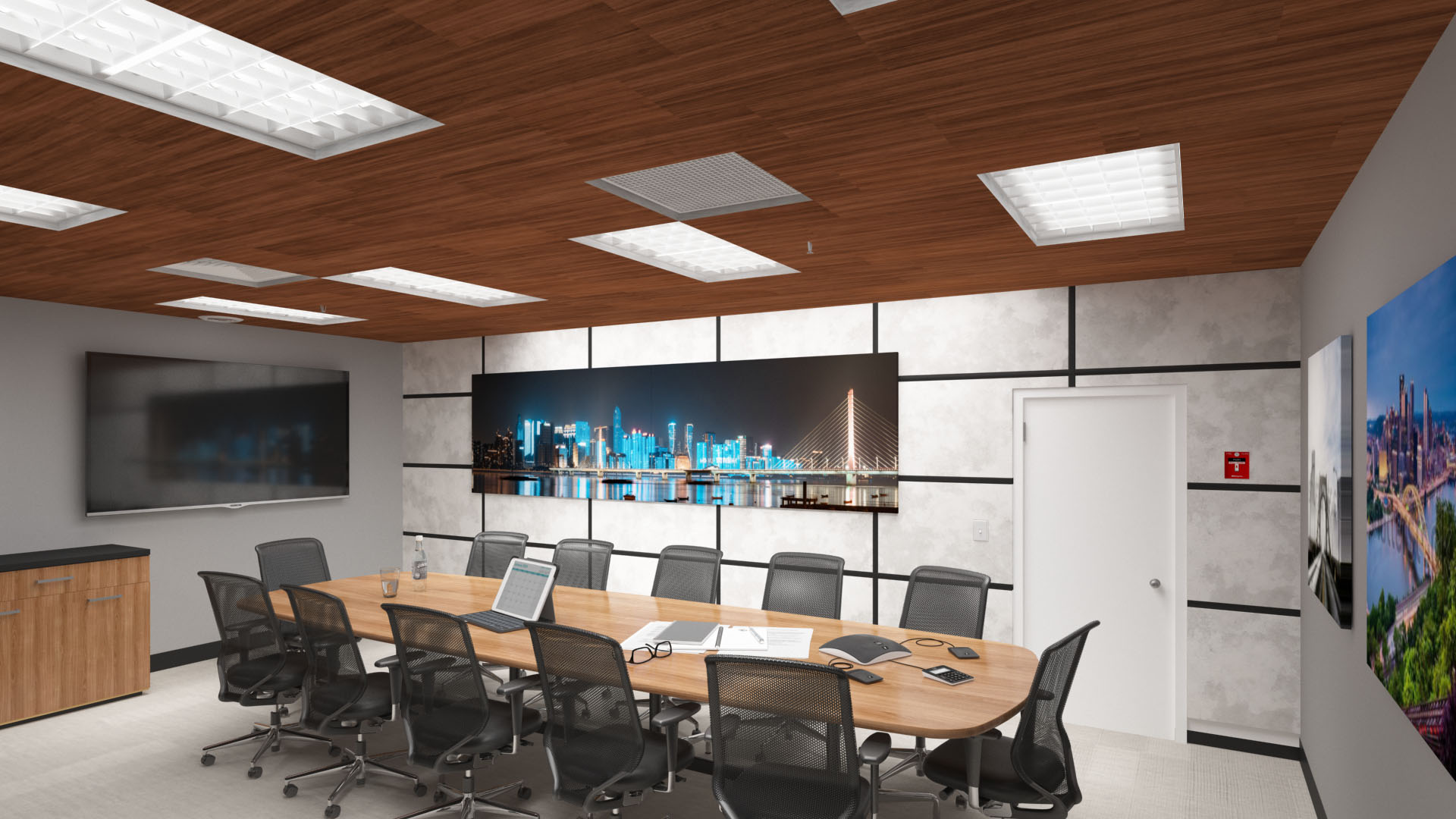 AcoustiWood® Acoustic Wood Alternative Ceiling Planks, Custom Image Acoustic Panels & AcoustiStone® Acoustic Stone Alternative Panels
14 / 15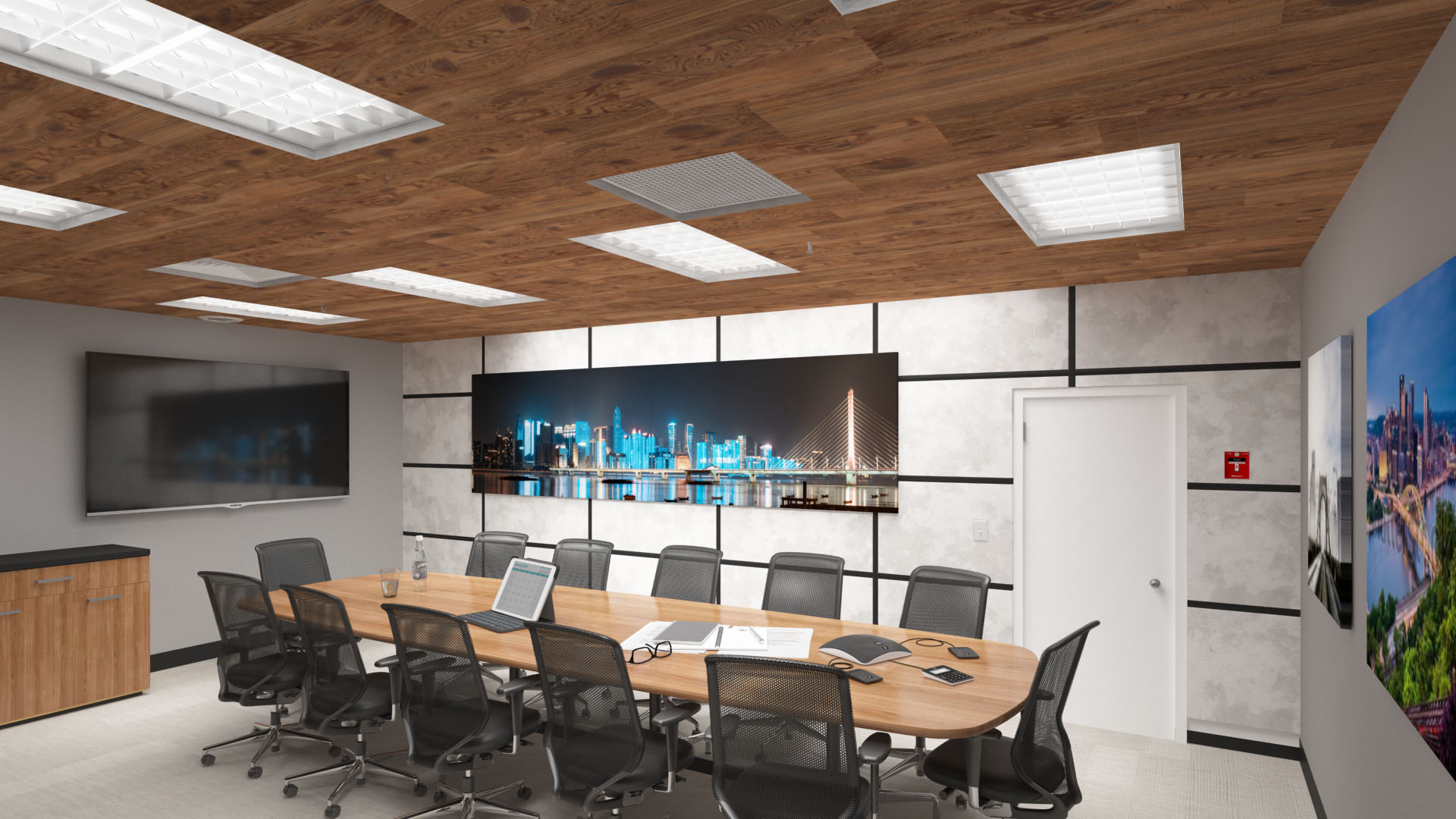 AcoustiWood® Acoustic Wood Alternative Ceiling Planks, Custom Image Acoustic Panels & AcoustiStone® Acoustic Stone Alternative Panels
15 / 15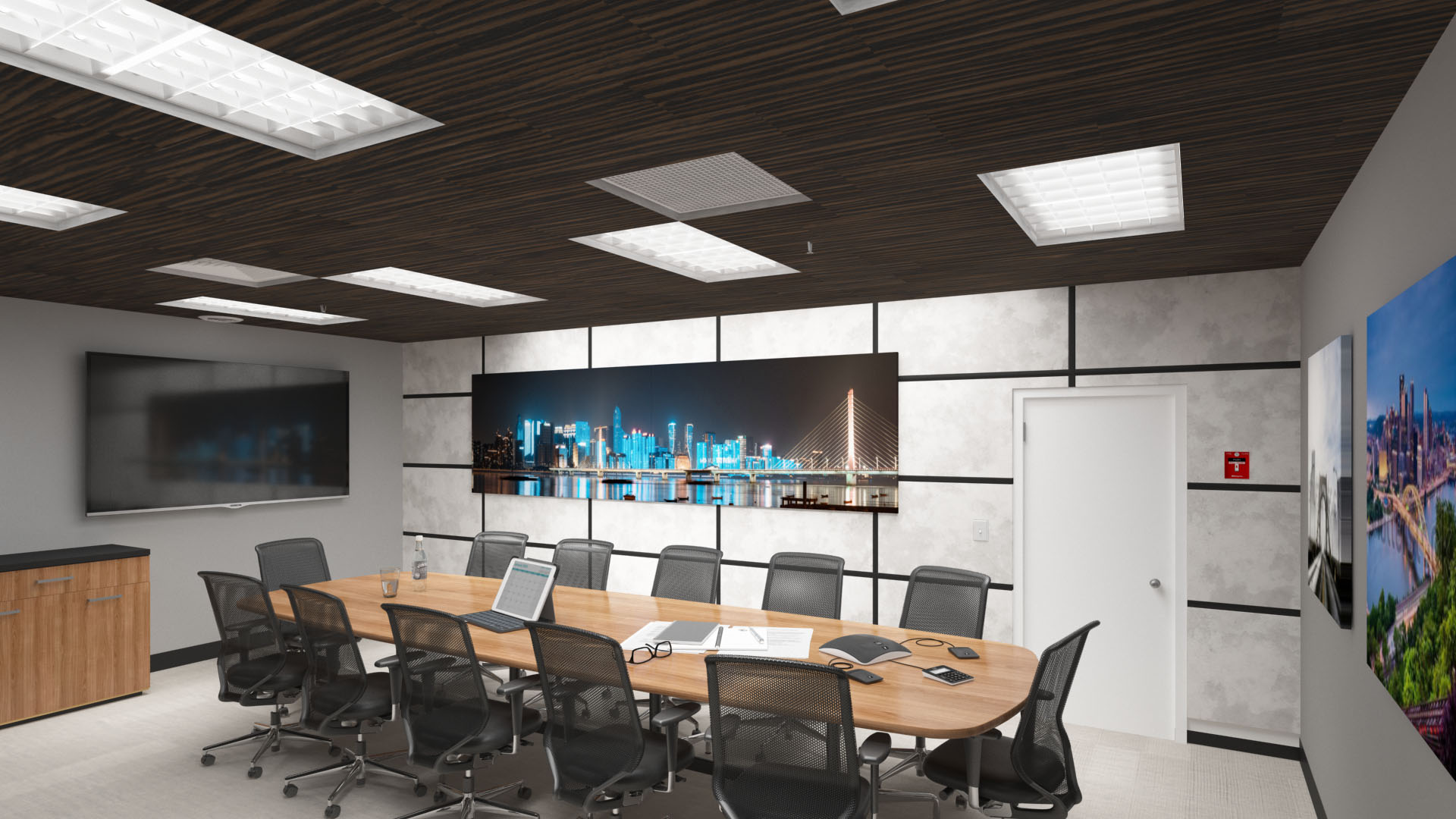 AcoustiWood® Acoustic Wood Alternative Ceiling Planks, Custom Image Acoustic Panels & AcoustiStone® Acoustic Stone Alternative Panels
❮
❯