Reduce Echoes in Dance & Exercise Studios
1 / 8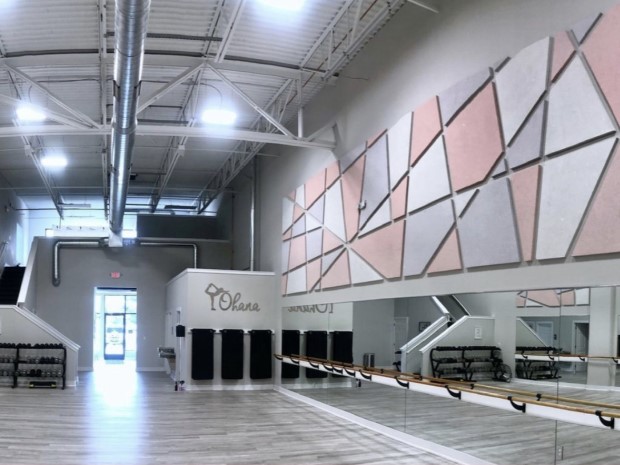 Custom AcoustiColor® Acoustic Panels
2 / 8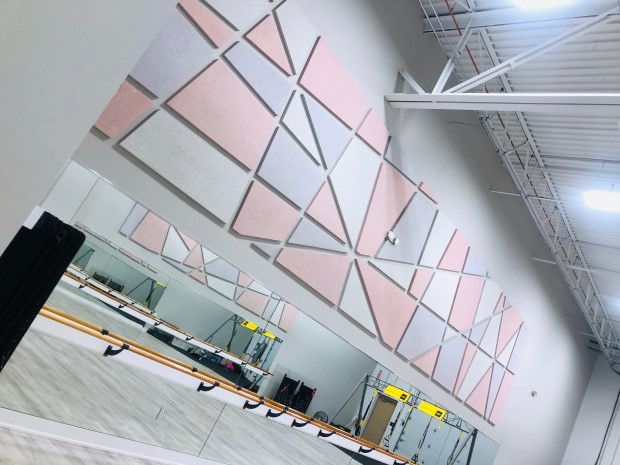 Custom AcoustiColor® Acoustic Panels
3 / 8
Acoustic Designer Sign
4 / 8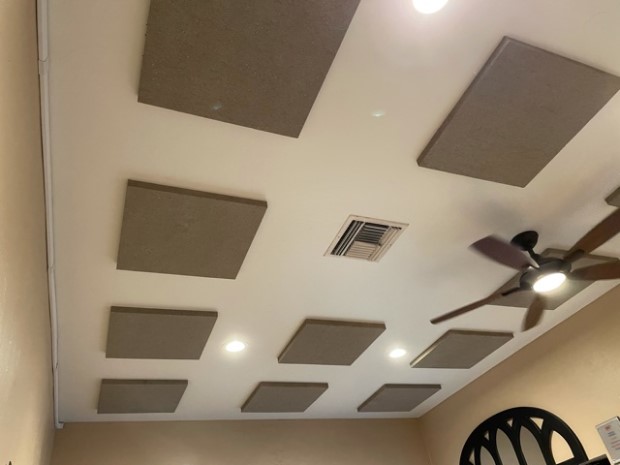 AcoustiColor® Acoustic Direct Mount Ceiling Tiles
5 / 8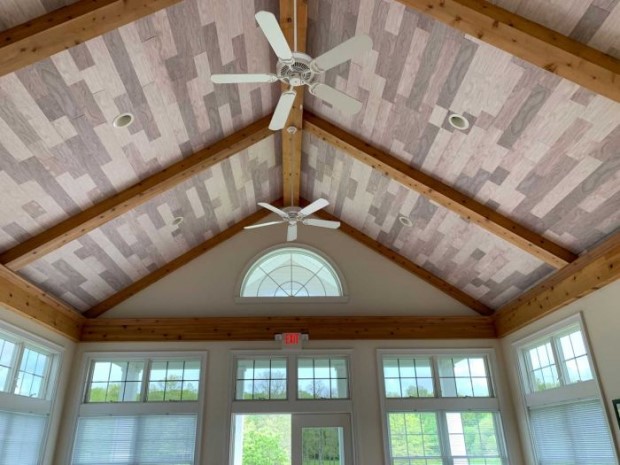 AcoustiWood® Acoustic Wood Alternative Planks
6 / 8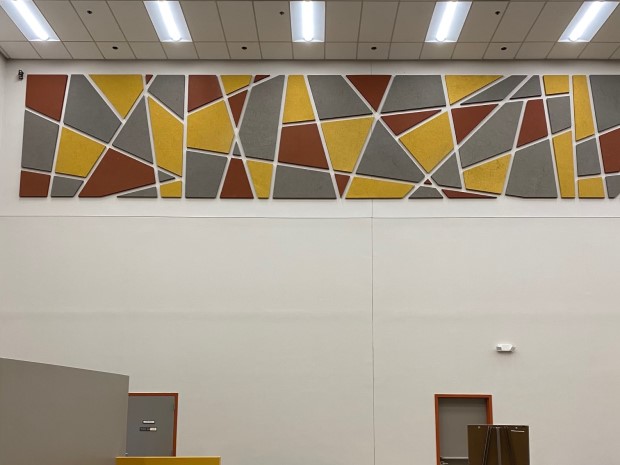 Custom AcoustiColor® Acoustic Panels
7 / 8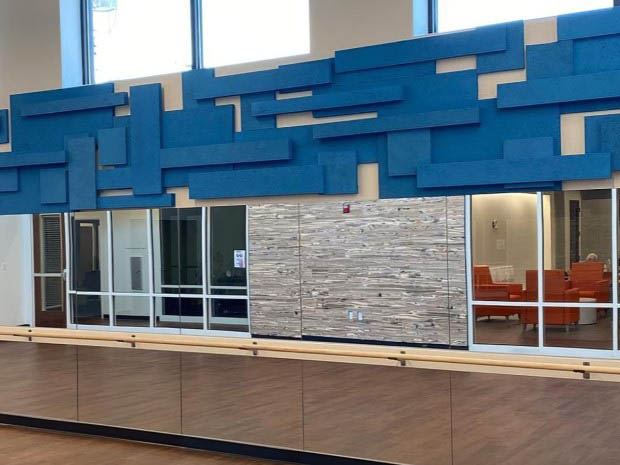 Custom AcoustiColor® Acoustic Panels
8 / 8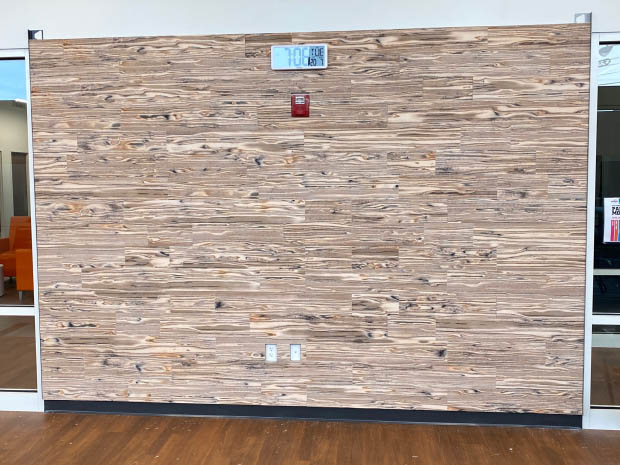 AcoustiWood® Acoustic Wood Alternative Planks
❮
❯
---
Better Sound!
Sound absorption materials reduce the echo and build up of unwanted noise. Our sound absorption solutions for walls and for ceilings are effective and visually appealing. They will transform acoustics in any space with the following characteristics: hard surfaces, high ceilings, wooden floors, tile floors, mirrors, cement block walls, and open spaces. Why? Because sound waves bounce off hard surfaces, and as more and more sound builds up in a room, the acoustical environment becomes muddy, distracting, or even painfully loud.
What can you expect?
So what can you expect when installing sound absorption solutions in spaces such as dance studios, recreation rooms, gyms, or other physical health and therapy type studios? Here are a few things to look forward to:
A significant improvement in sound quality and clarity.
Reduction or elimination of echoes.
An attractive design solution for walls and ceilings, including the option of panels for branding, lifestyle, or inspirational messaging.
The ability to provide more satisfying and enjoyable experience to the people who use the space.
To get started, chat with us, give us a call at 1.866.505.MUTE, or spend a couple minutes and fill out our Free Room Analysis Form. An Acoustic Specialist will review your information and get back to you with personalized advice.
1 / 9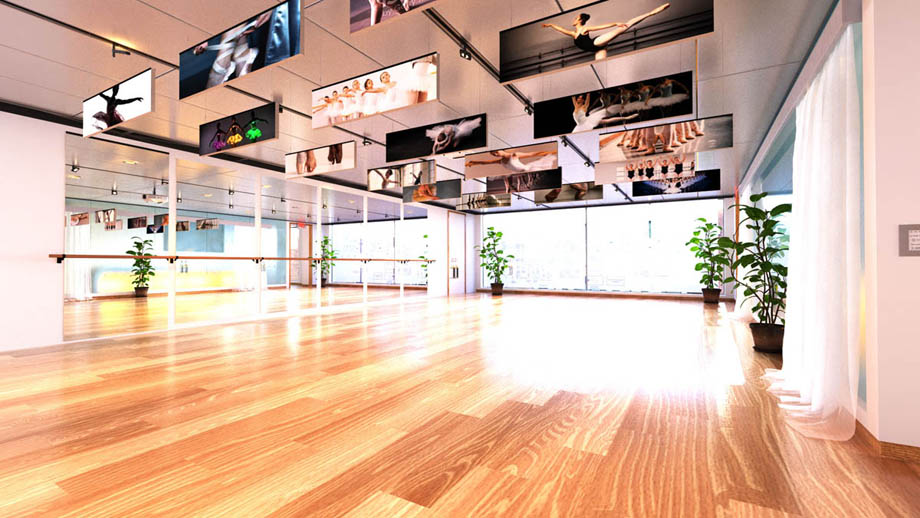 Custom Image Acoustic Ceiling Baffles)
2 / 9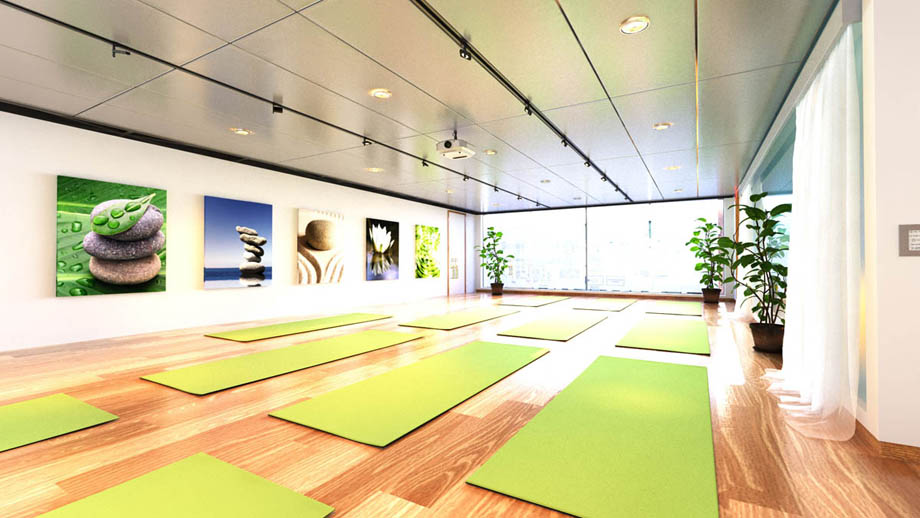 Acoustic Image Panels
3 / 9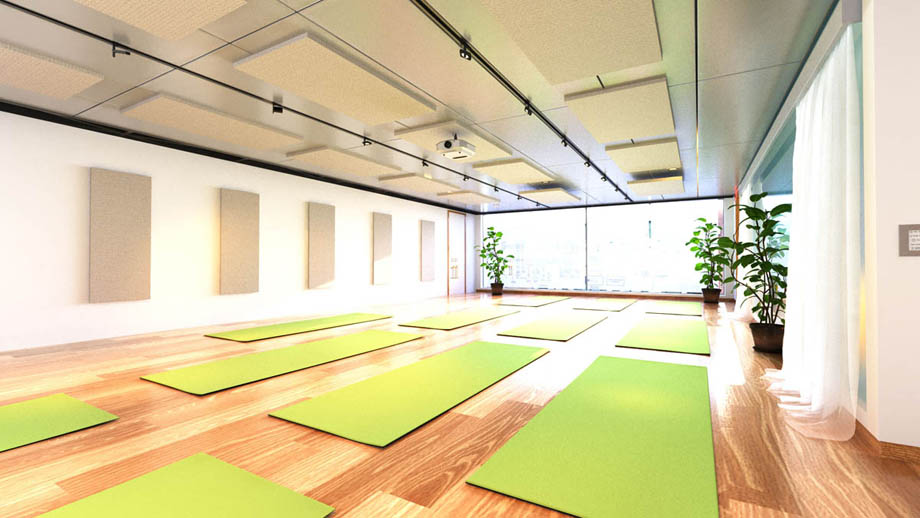 AcoustiColor® Acoustic Direct Mount Ceiling Tiles & AcoustiColor® Acoustic Panels
4 / 9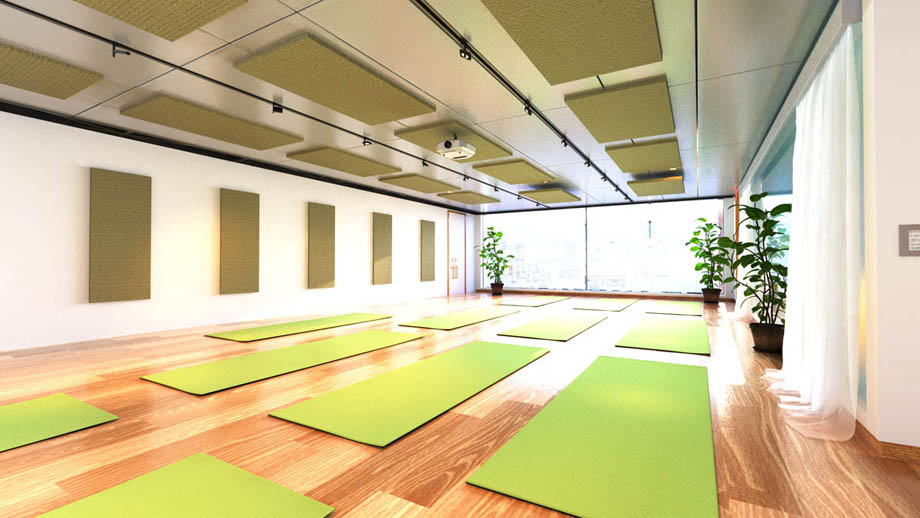 Fabric Acoustic Panels (Mounted to Wall and Ceiling)
5 / 9
AcoustiColor® Acoustic Ceiling Baffles & AcoustiColor® Acoustic Panels
6 / 9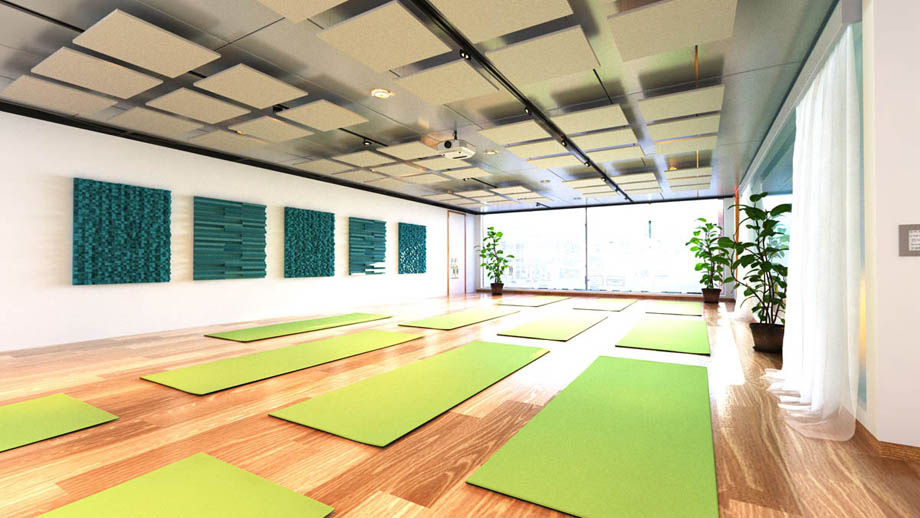 AcoustiColor® Acoustic Ceiling Clouds & Audimute Strata®
7 / 9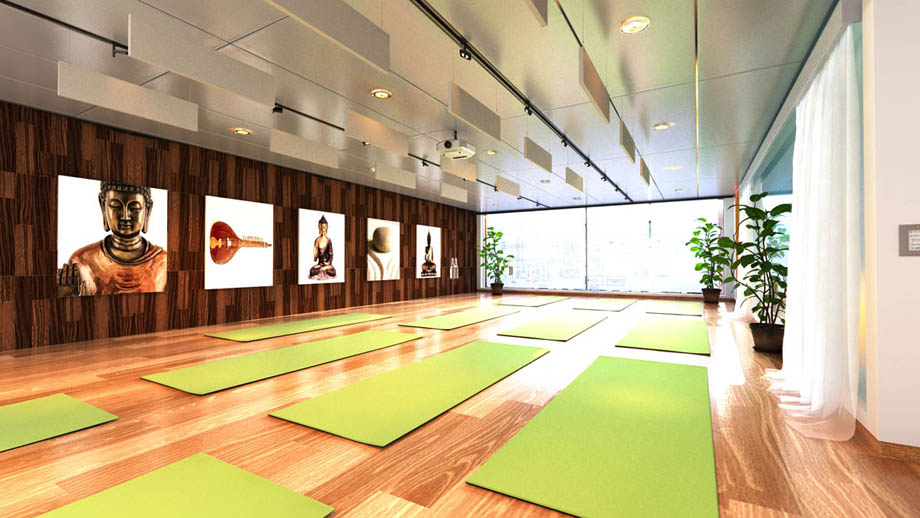 AcoustiColor® Acoustic Ceiling Baffles, Custom Image Acoustic Panels, & Custom AcoustiWood® Acoustic Wood Alternative Panels
8 / 9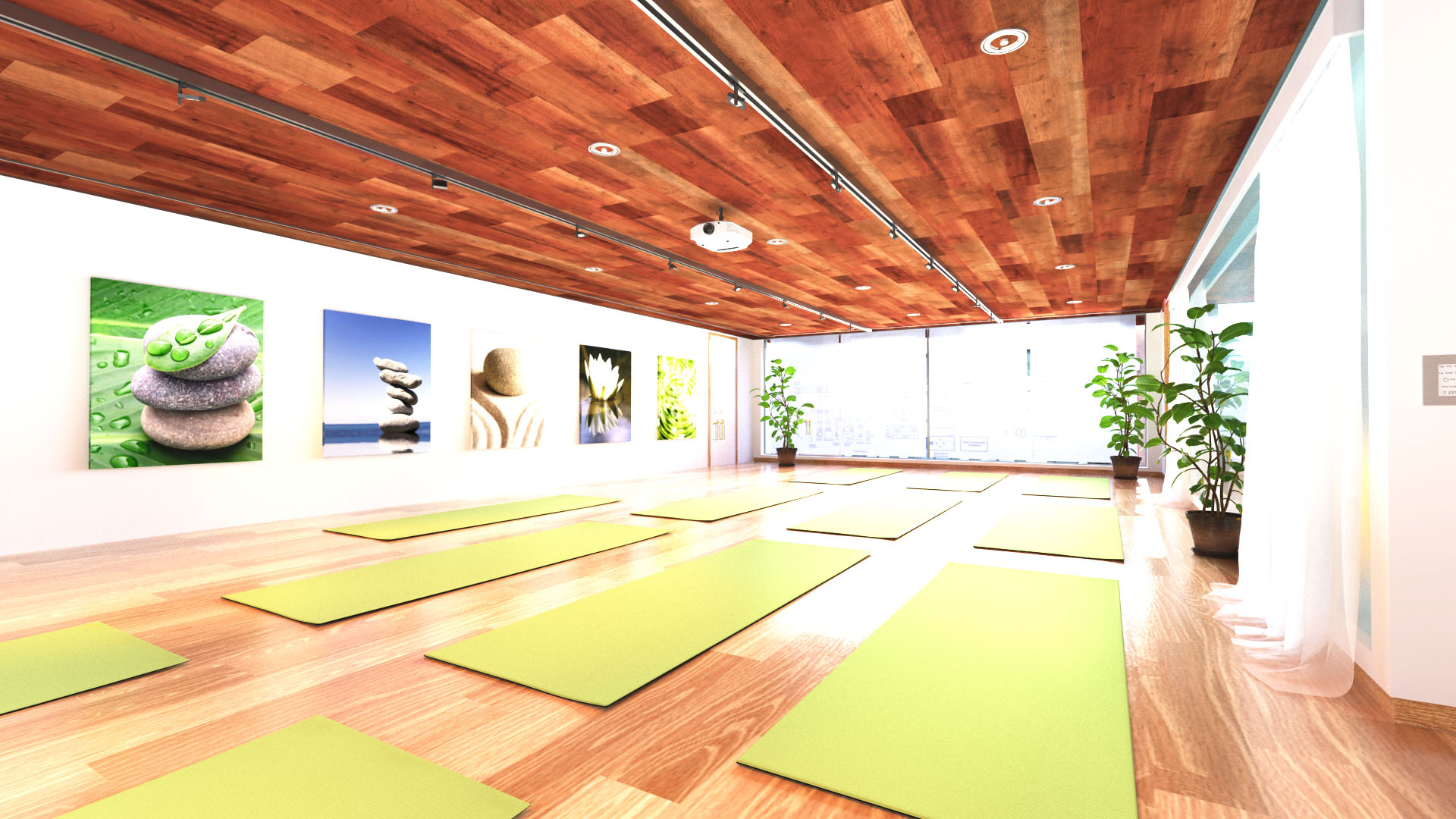 AcoustiWood® Acoustic Wood Alternative Ceiling Planks & Acoustic Image Panels
9 / 9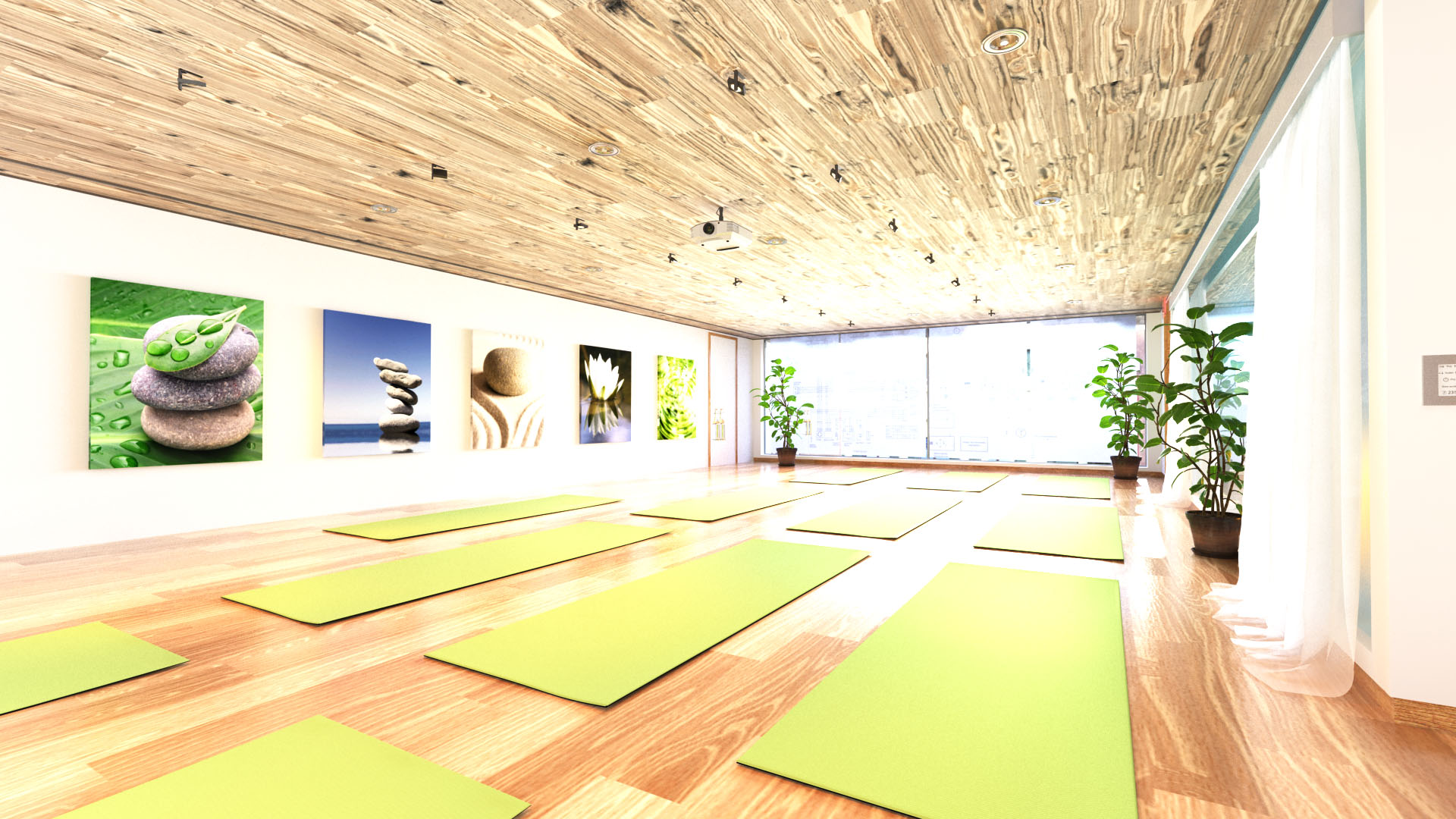 AcoustiWood® Acoustic Wood Alternative Ceiling Planks & Acoustic Image Panels
❮
❯
---