Acoustics for Healthcare Facilities

---
Why are good acoustics so important in healthcare facilities?
Poor acoustics within healthcare facilities can have negative effects on both the organization's ability to operate as well as on the patients' well-being. Two of the most important reasons why hospitals should care about good acoustics are the well-being of the patients and the privacy of those patients' information. Excess noise can hinder a patient's ability to sleep and rest, resulting in a slower healing process, increased stress and a longer recovery period. In addition to patient health, good acoustical properties will protect a patient's personal information by preventing voices from carrying to places where they should not be heard. These issues can jeopardize the personal privacy of the patient and can put the organization at risk.
Patients' rights are of critical importance in healthcare facilities such as hospitals, doctor offices, dental offices, and health clinics. Of course, privacy is the big issue, but it's also important to have the ability to share clear and confidential instructions or information without disruption.
What can Audimute do to help?
We don't sell your traditional, boring sound solution. We take pride in being able to incorporate a sound solution right into the facility's décor using a variety of unique styles, shapes, colors, fabrics and more. Our products are made from recycled and safe material and are even available with our bleach-cleanable fabric.
Many healthcare facilities use our sound absorption solutions for walls and for ceilings for acoustic treatments that improve sound and are also visually appealing. Audimute Custom Image Acoustic Panels can communicate information or help create mood. Also, unlike other decorative printed panels, acoustic panels reduce echo, reverberation, and unwanted noise which would otherwise pass through from hallways or examination rooms.
To ensure private information is not unintentially heard by others, soundproofing products such as our Sound Barriers may be needed. Sound barriers are designed to block sound from entering or exiting a space. They help prevent sound from transferring through air gaps and weaknesses in a structure, such as walls, ceilings, floors, doors, and windows. Our Peacemaker® Sound Barrier is perfect for soundproofing walls and our isolé® Sound Barrier Sheets a great for doors and windows. Couple isolé with an Acoustic Door Seal Kit on a door to best stop sound from leaking through.
If your healthcare facility needs an acoustical makeover, chat with us, give us a call at 1.866.505.MUTE, or fill out our Free Room Analysis Form for a free consulation from an Acoustic Specialists. We will analyze your situation and can put together a custom solution for your needs at a price you won't find anywhere else.
1 / 7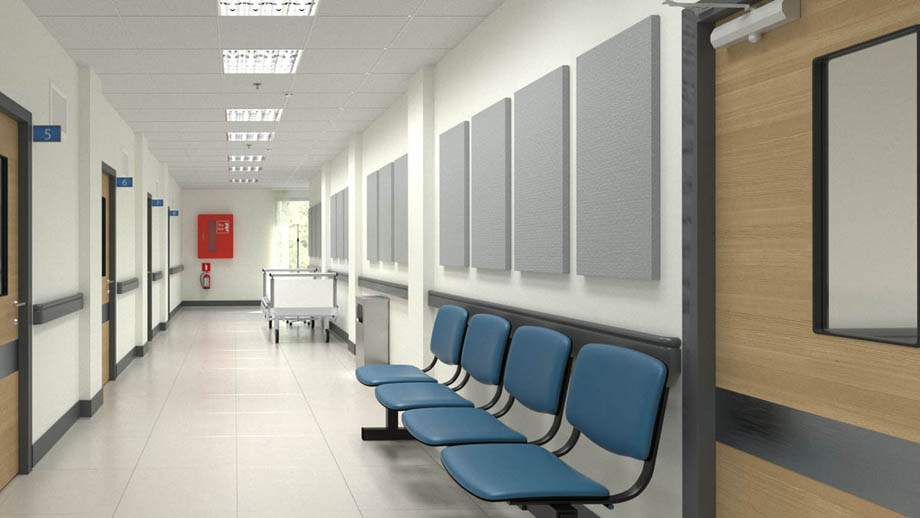 Fabric Acoustic Panels
2 / 7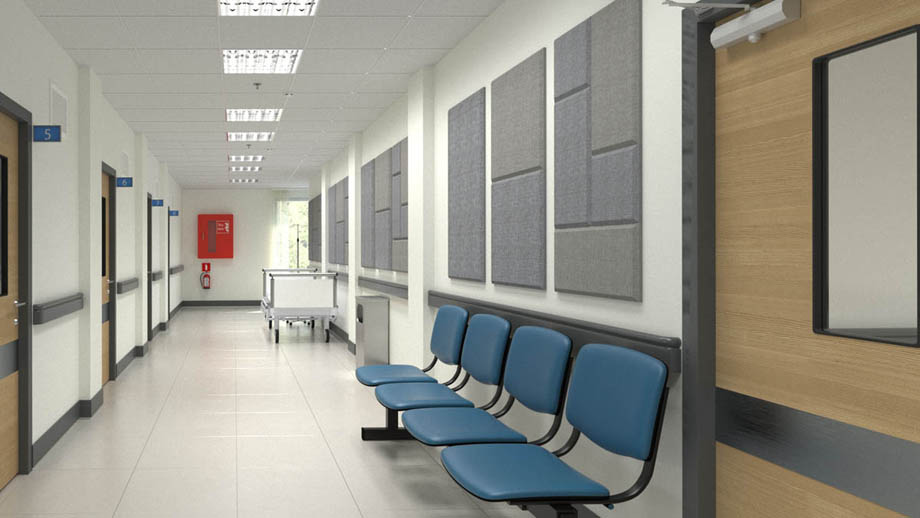 Beveled Edge Fabric Acoustic Panels
3 / 7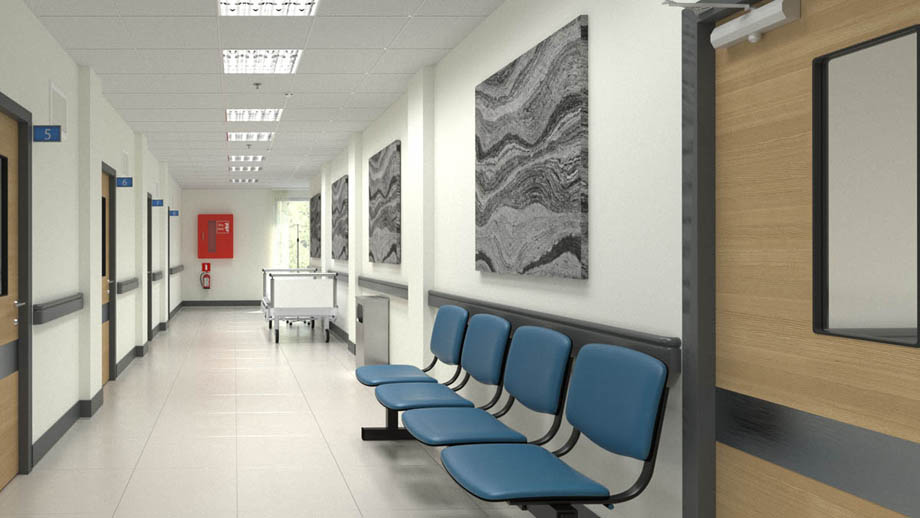 AcoustiStone® Acoustic Stone Alternative Panels
4 / 7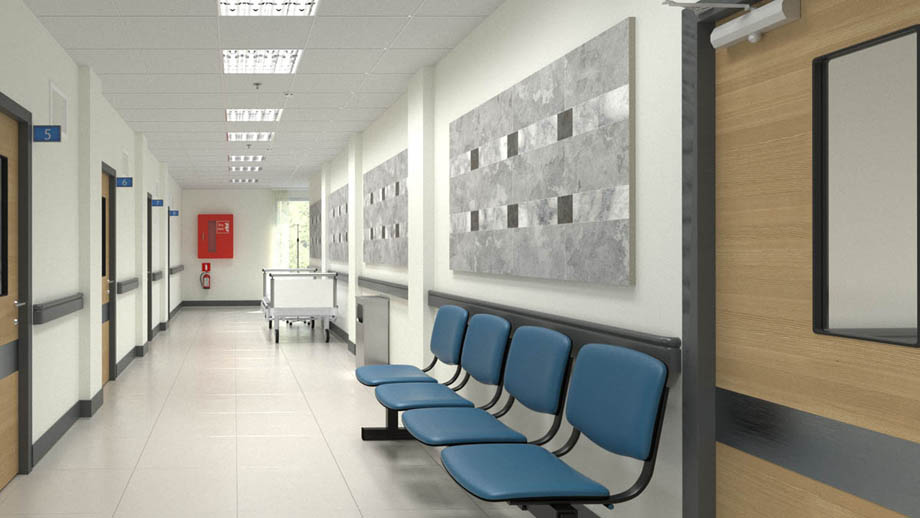 AcoustiStone® Acoustic Stone Alternative Tiles
5 / 7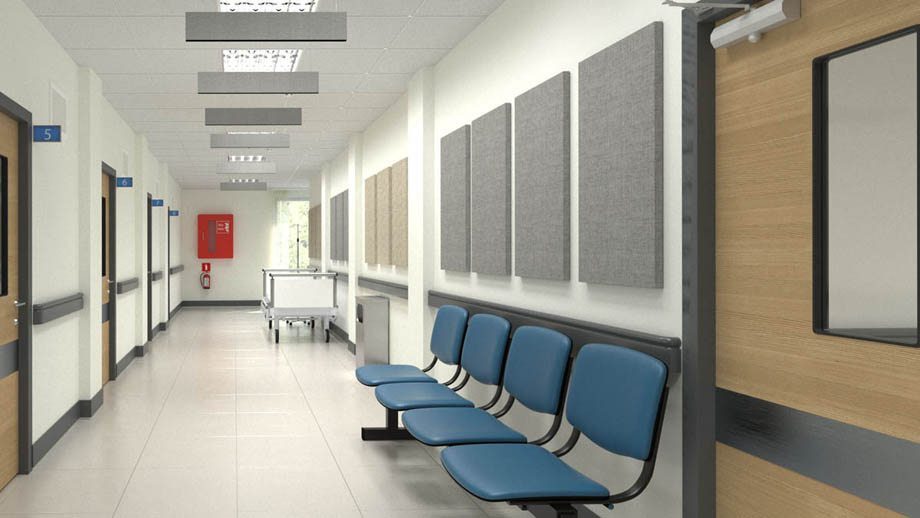 Fabric Acoustic Ceiling Baffles & Fabric Acoustic Panels
6 / 7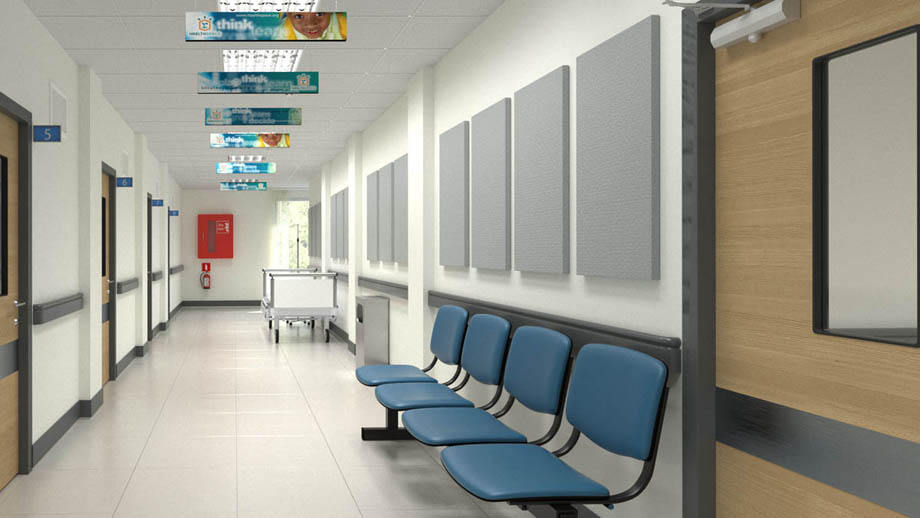 Custom Image Acoustic Ceiling Baffles & Fabric Acoustic Panels
7 / 7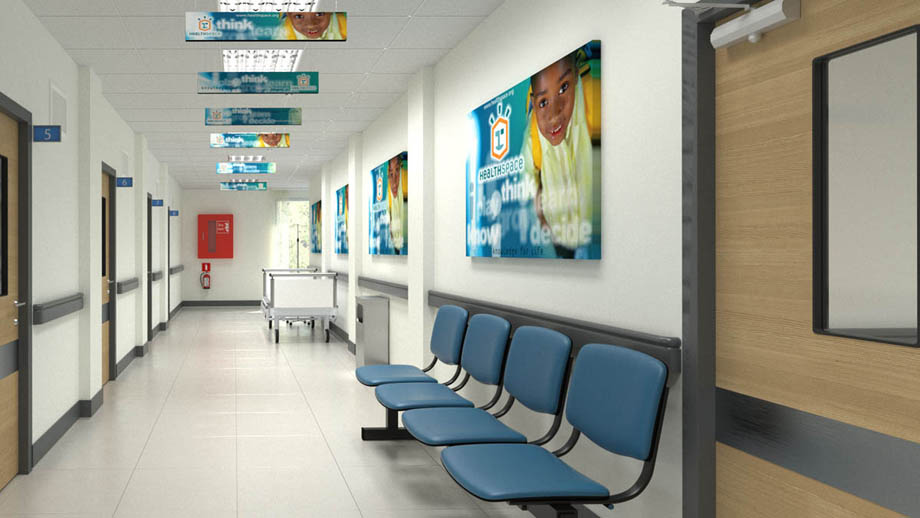 Custom Image Acoustic Ceiling Baffles & Custom Image Acoustic Panels
❮
❯
---