Studio / Recording Space Acoustic Treatment
1 / 30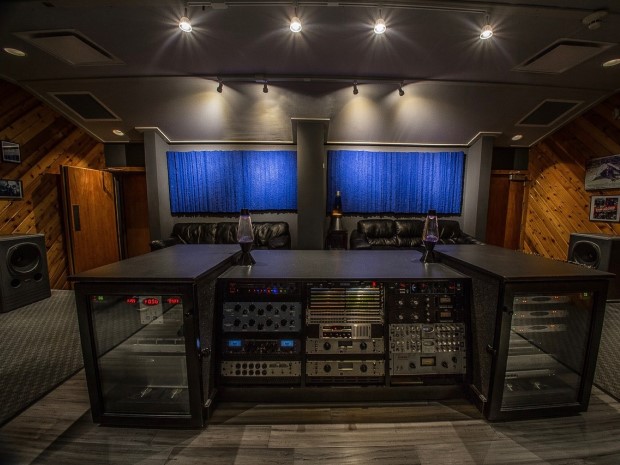 Audimute Strata®
2 / 30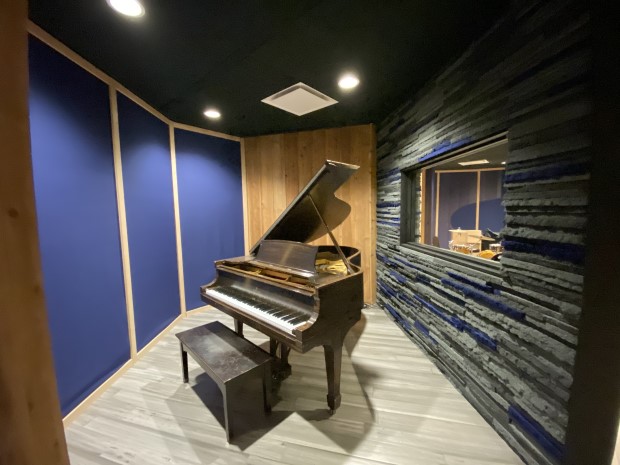 Audimute Strata®
3 / 30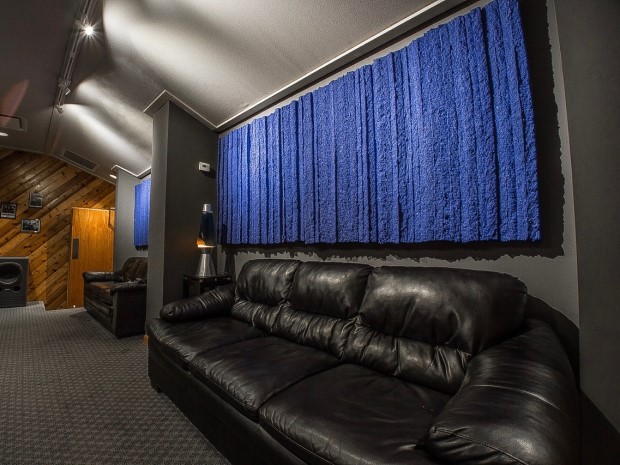 Audimute Strata®
4 / 30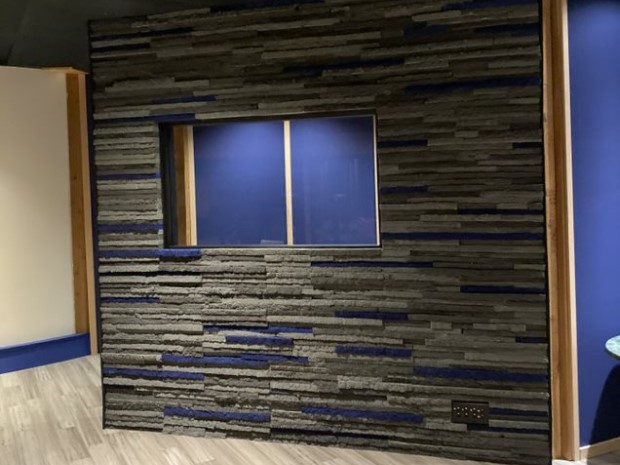 Audimute Strata®
5 / 30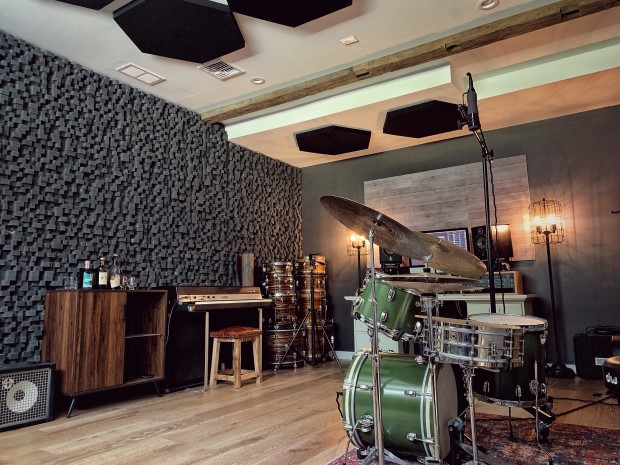 Audimute Strata® Cityscape
6 / 30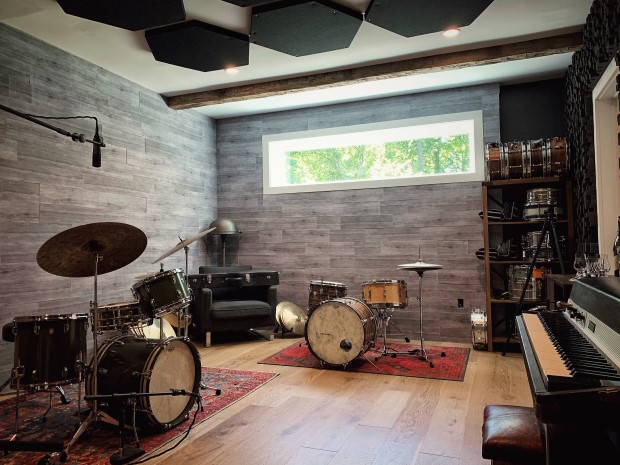 AcoustiColor® Acoustic Ceiling Clouds
7 / 30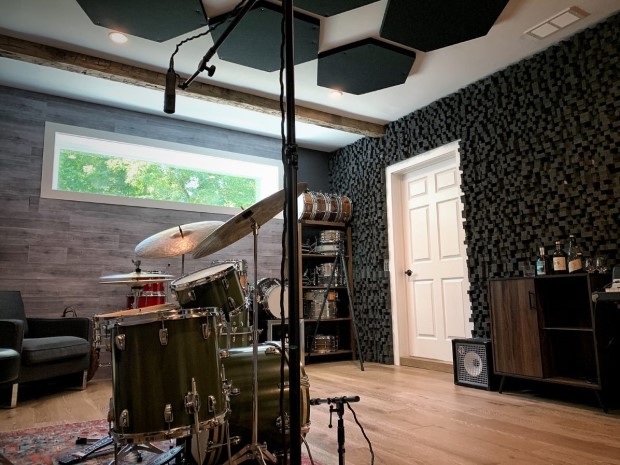 Audimute Strata® Cityscape
8 / 30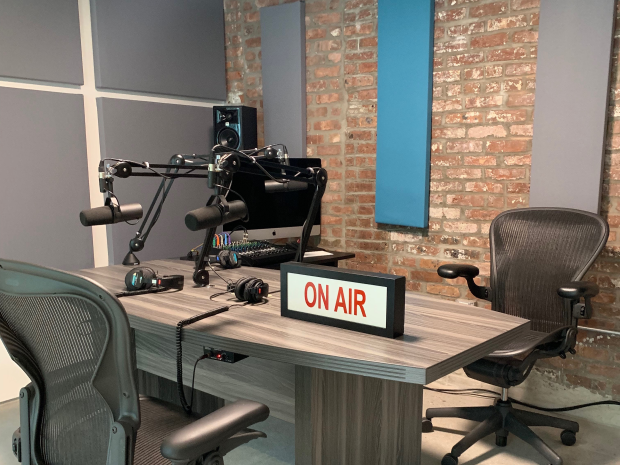 Fabric Acoustic Panels
9 / 30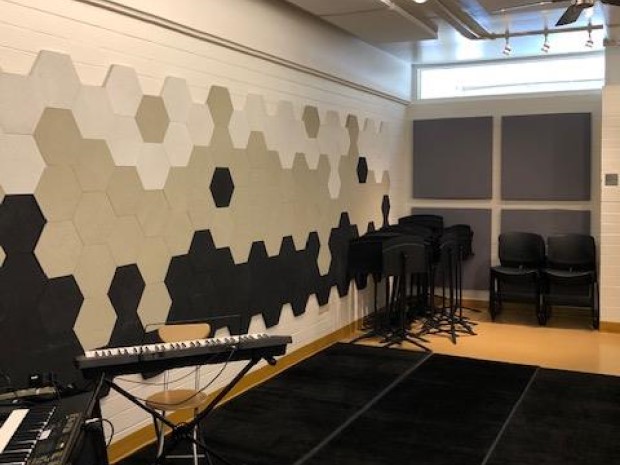 AcoustiColor® Acoustic Shapes
10 / 30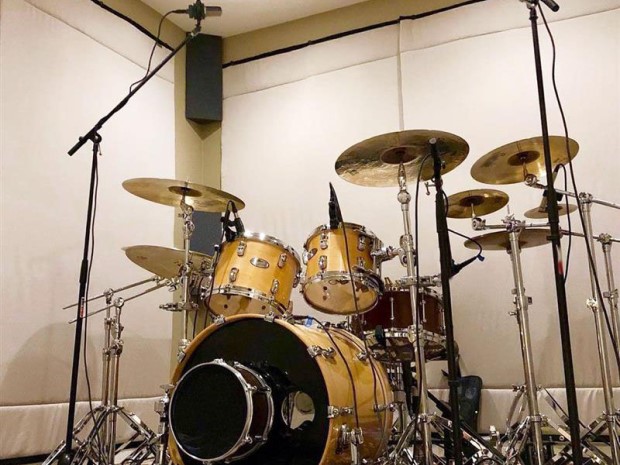 isolé® Sound Barrier Sheets
11 / 30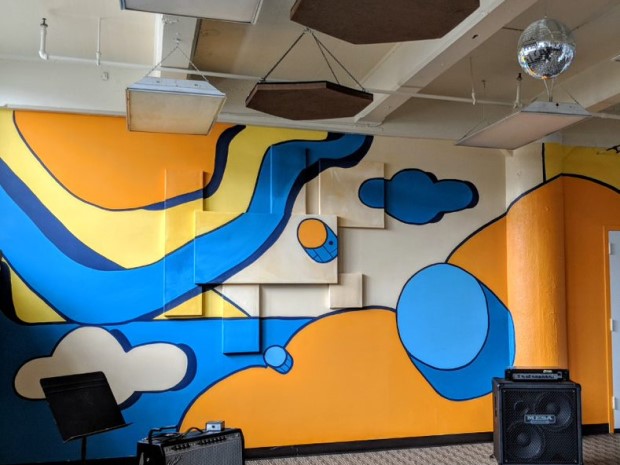 AcoustiColor® Acoustic Panels
12 / 30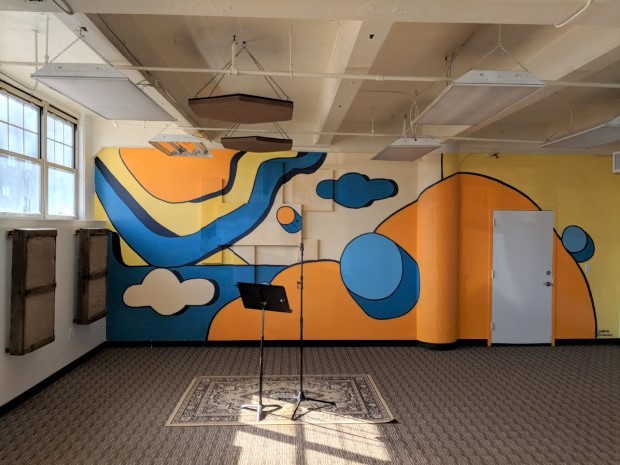 AcoustiColor® Acoustic Panels
13 / 30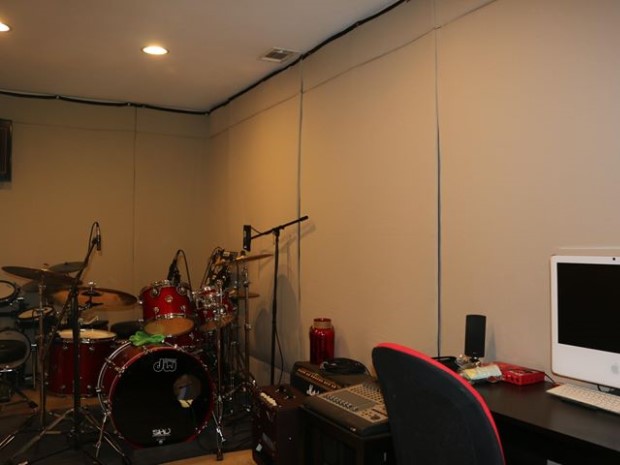 isolé® Sound Barrier Sheets
14 / 30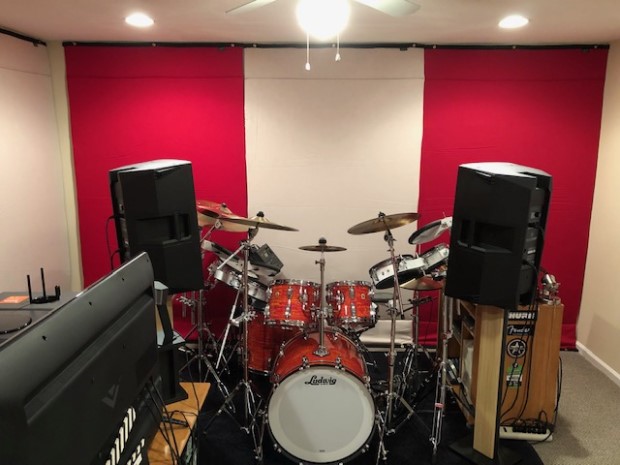 Sound Absorption Sheets
15 / 30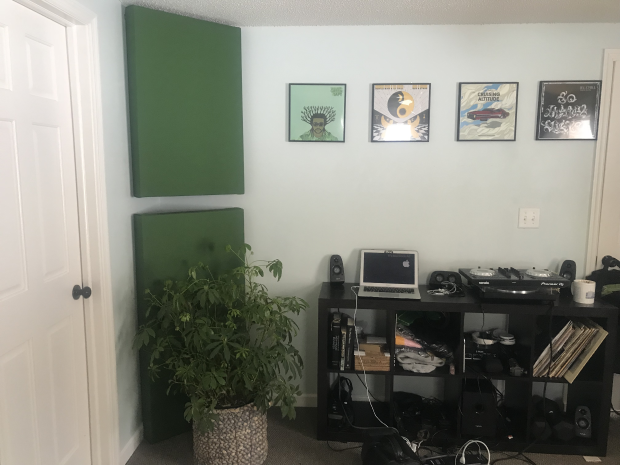 Bass Traps
16 / 30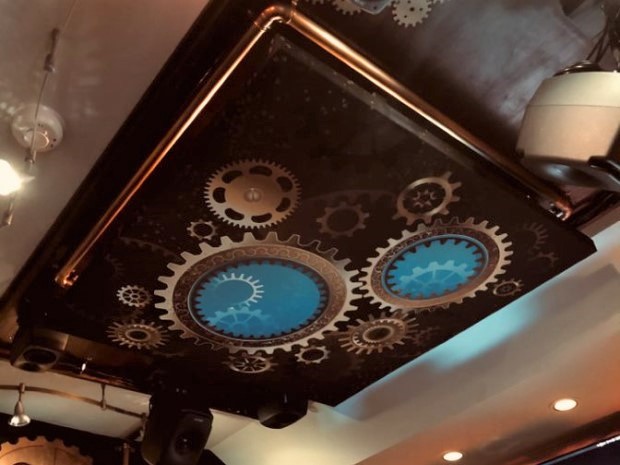 Custom Image Acoustic Ceiling Cloud
17 / 30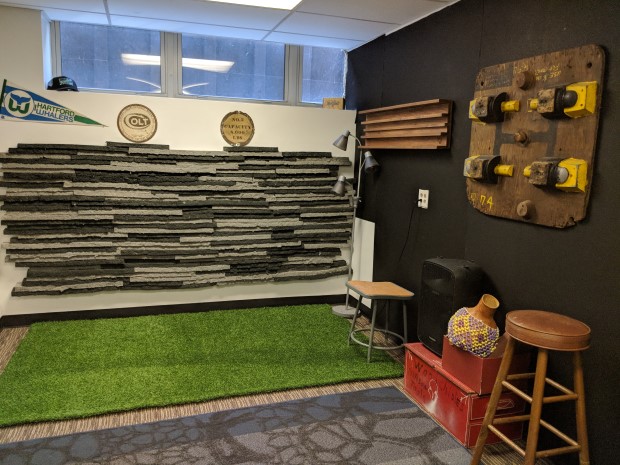 Audimute Strata®
18 / 30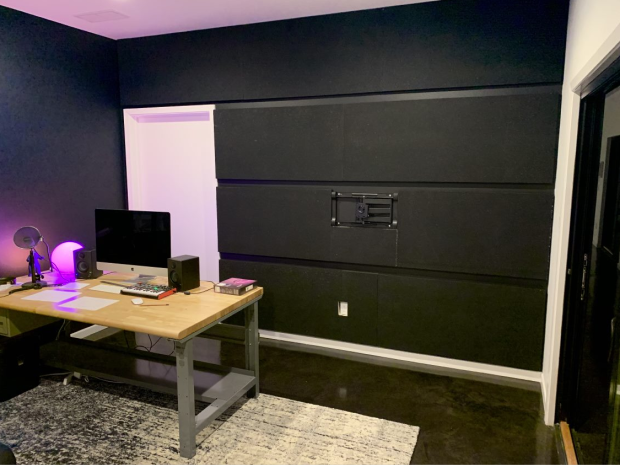 AcoustiColor® Acoustic Panels
19 / 30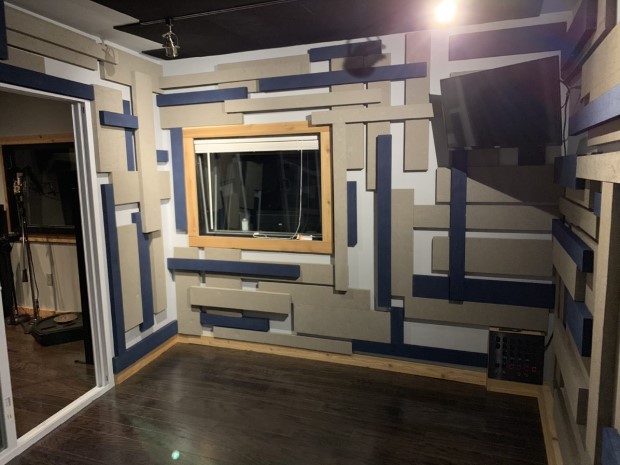 AcoustiColor® Acoustic Panels
20 / 30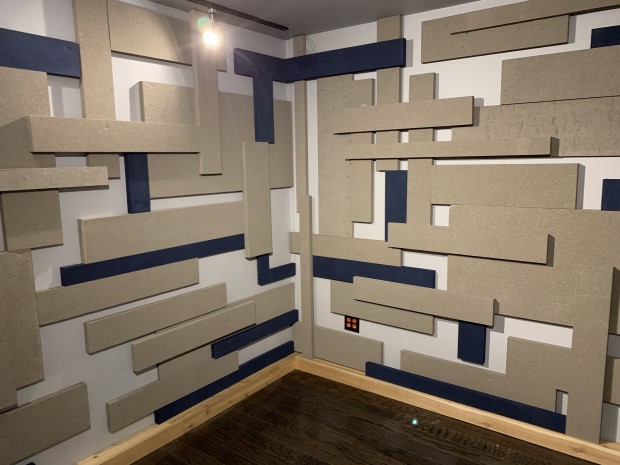 AcoustiColor® Acoustic Panels
21 / 30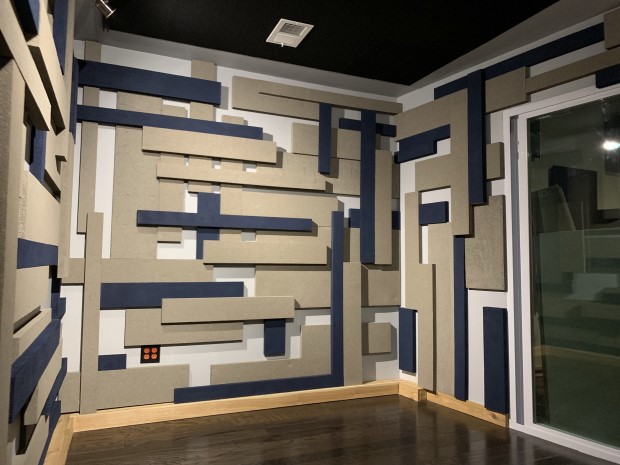 AcoustiColor® Acoustic Panels
22 / 30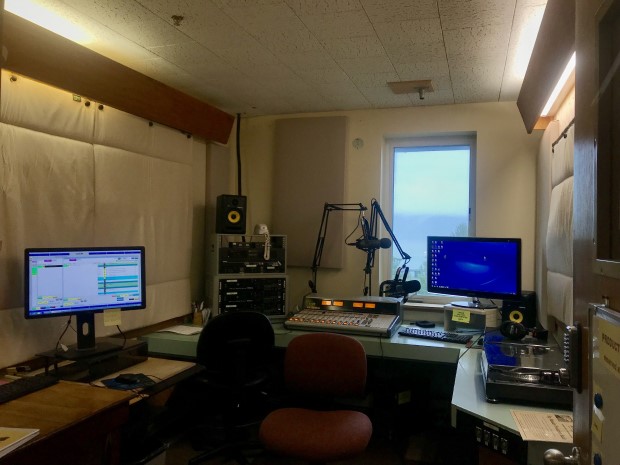 Custom Size isolé® Sound Barrier Sheets
23 / 30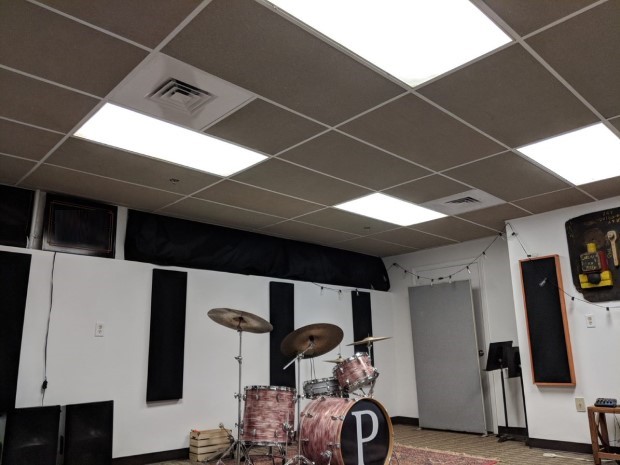 AcoustiColor® Acoustic Ceiling Tiles
24 / 30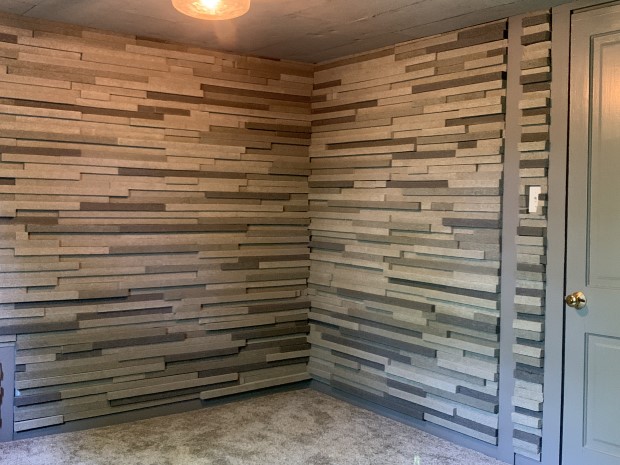 Audimute Strata®
25 / 30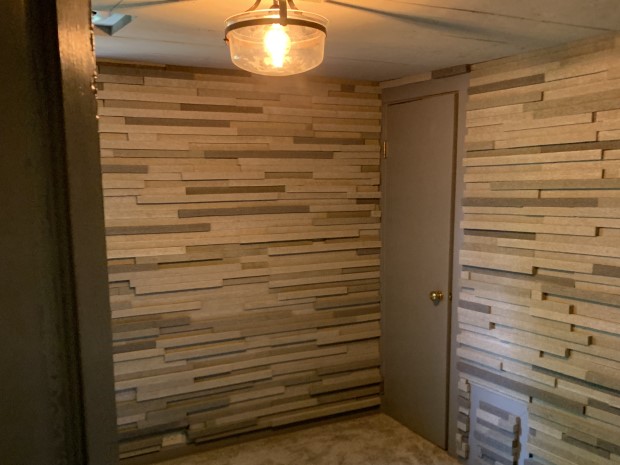 Audimute Strata®
26 / 30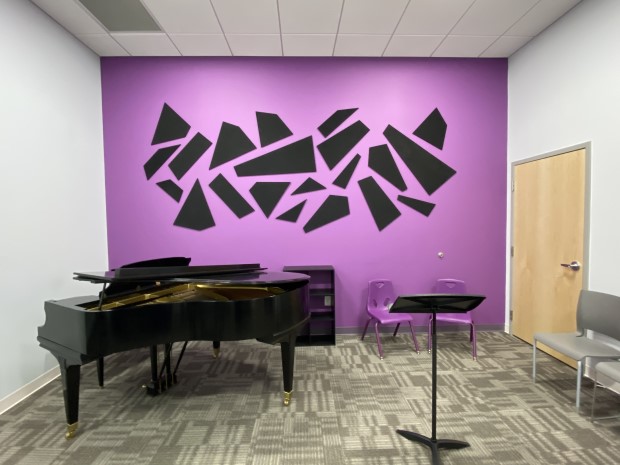 Custom AcoustiColor® Acoustic Panels
27 / 30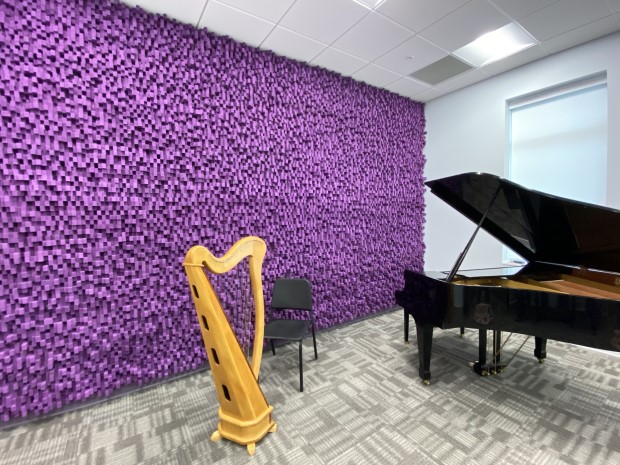 Audimute Strata® Cityscape
28 / 30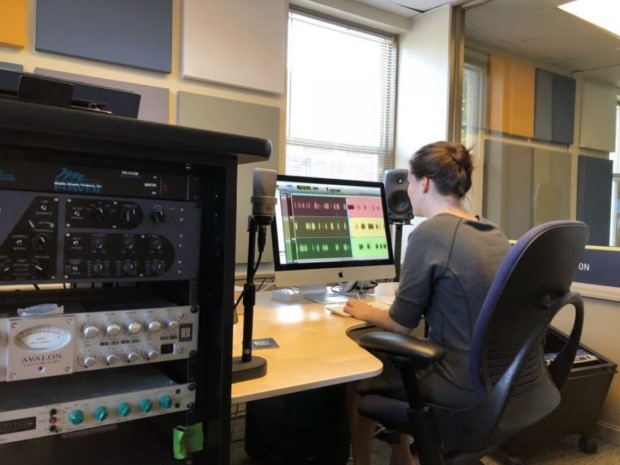 Fabric Acoustic Panels
29 / 30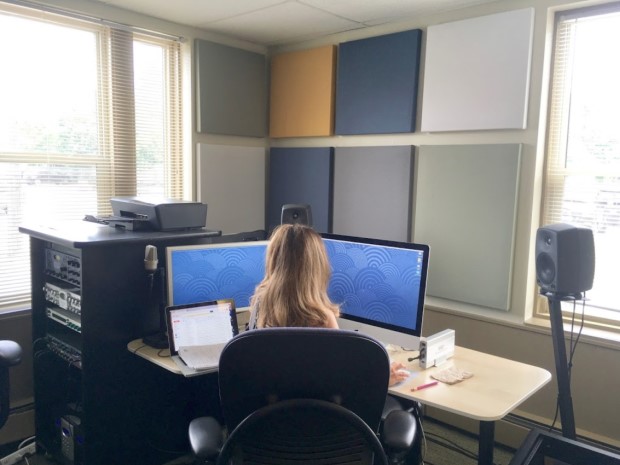 Fabric Acoustic Panels
30 / 30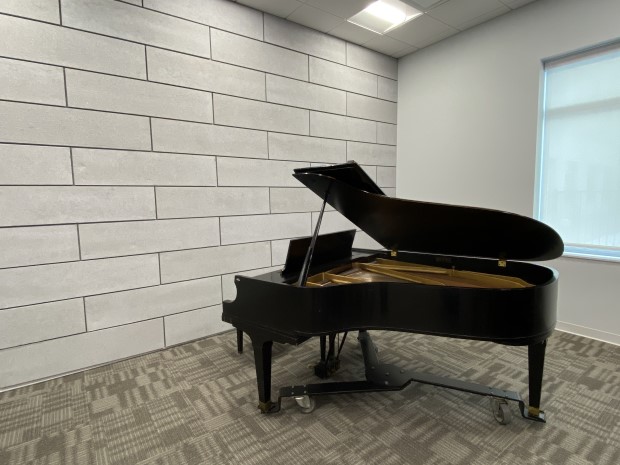 AcoustiColor® Acoustic Panels
❮
❯
---
Acoustic Treatment for your Recording Space
Creating a recording studio acoustic treatment plan is can be very overwhelming. Few companies will take the time to walk you through the complicated process of studio acoustic treatment. Audimute is different. Our customers typically want to know what to do, why to do it, and how to do it. Our Acoustic Specialists will take the time to help you prioritize your needs and find a solution to maximize the results with whatever your budget may be.
Audimute has spent years helping musicians, recording professionals, and home audio enthusiasts solve their sound problems. We've learned that the difference between a successful studio acoustic treatment project and an unsuccessful one is often determined by the professionals you choose to work with. Make sure any company you work with:
Has extensive studio acoustic treatment experience
Understands what success sounds like to you
Will work with your budget
Understands affordable and effective acoustic treatment options
Explains every option for acoustic treatment
Has an excellent reputation and product guarantee
Your Studio Can Transform Your Sound Experience
Music generates sound waves which freely travel through the air unless they are stopped by quality studio acoustic treatment. Properly treating your space will give you the power to control the sound and tune the room. Absorbing many of the mid- and high frequencies to keep them from bouncing off the walls thus reducing echo and distortion from reverberation. Sound absorption with Audimute Acoustic Panels effectively treats problems caused by high frequencies (cymbals, upper notes on a keyboard) and middle frequencies (guitar, sax). Low frequencies (bass guitar, drums, low notes on a keyboard) are more difficult to control, and using Bass Traps in corners is a great option.
It's cheaper, easier and more effective if you add soundproofing as you are building your studio, but, if that is not an option, Audimute can help you without having to do a total rebuild. With appropriate coverage of Acoustic Panels, Sound Absorption Sheets, and isolé®, fine-tuning studio acoustics can be done in an attractive way that will literally transform the acoustics in your studio. These products are ideal for vocal booths, rehearsal spaces, and studios. Acoustic Panels and Sound Absorption Sheets absorb echoes, reverberation, and noise reflection while isolé is our dual functioning sound absorber and sound blocking product. Isolé features grommets making them portable and easy to hang.

---
"No cons only pros. They look great, they sound great and installation was very easy. In my opinion, there is no safer (without fiberglass inhalation or poor fire rating), less damaging (to the walls) way to acoustically treat a room. And for the price, it almost seems too good to be true. The room acoustics are very natural but control and detail are present. I saved a lot of money buying this treatment because I was going to replace my studio monitors, for lack of clarity. Now after the treatment I couldn't be happier with their detail and frequency response. It is true the single most important improvement anyone can do for their studio is the acoustic treatment. I love your product! ... I love the phone confirmation I received. It gave me confidence that I chose the right company."
Bob
"I have a recording studio and needed acoustic products to control the sound reflections. After reviewing several companies on the web, I was very grateful to find Audimute. Your bass traps and acoustic panels work very well and are eco-safe. They look great and are very easy to put up. Also, the good advice and overall help I received from Mallory was so refreshing. Her manner over the phone is a good reflection of the company's integrity."
Steve
"I'm doing a remote radio program via ISDN line from my office. The sound quality wasn't matching the sound from the studio. Once I installed the panels, the quality of the sound improved to match the level of the in-studio announcer. It was amazing!"
Mark