Studio / Recording Space Acoustic Treatment
1 / 99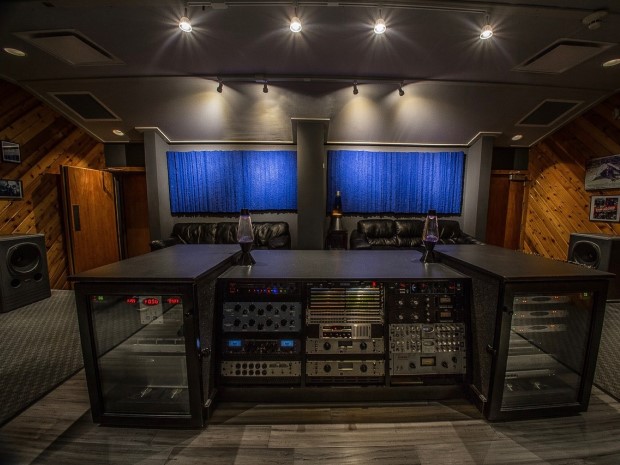 Audimute Strata®
2 / 99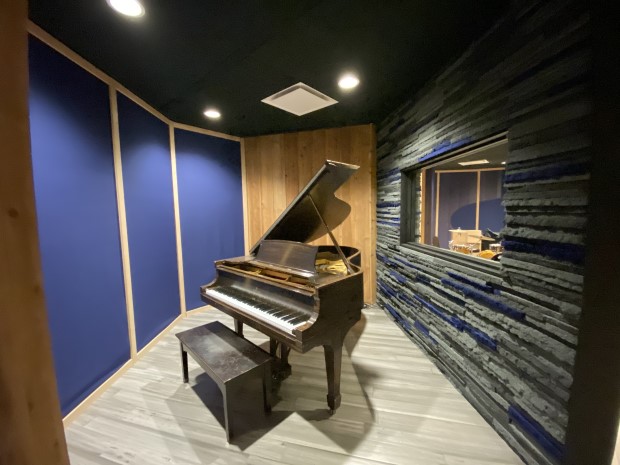 Audimute Strata®
3 / 99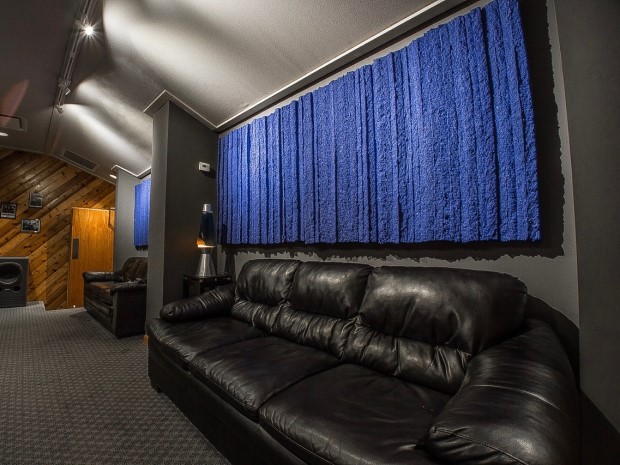 Audimute Strata®
4 / 99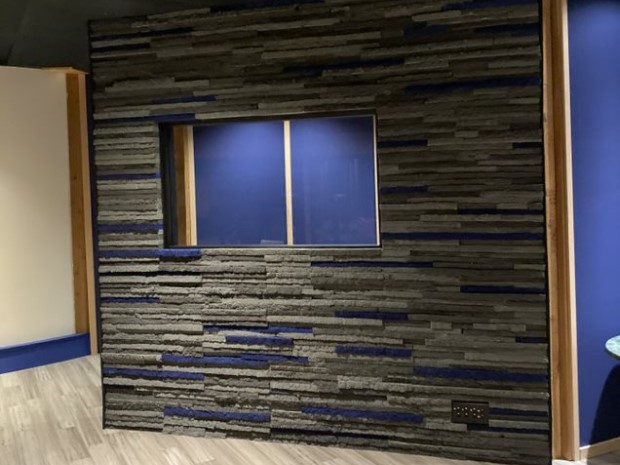 Audimute Strata®
5 / 99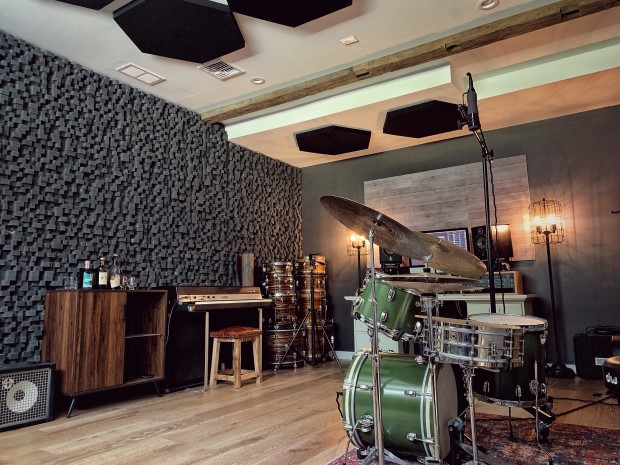 Audimute Strata®
6 / 99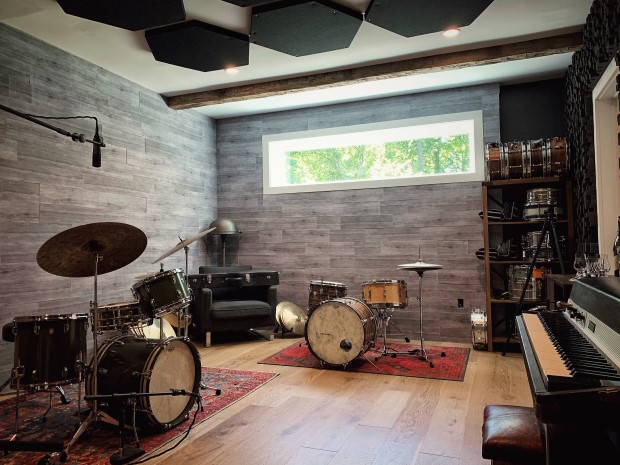 Custom AcoustiWood® Acoustic Wood Alternative Planks & AcoustiColor® Acoustic Ceiling Clouds
7 / 99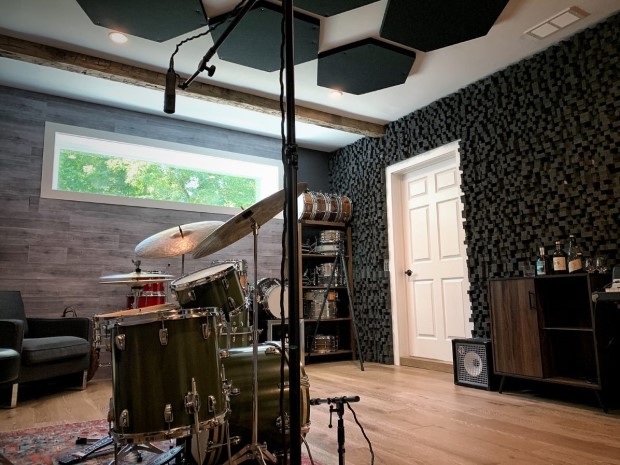 Audimute Strata®
8 / 99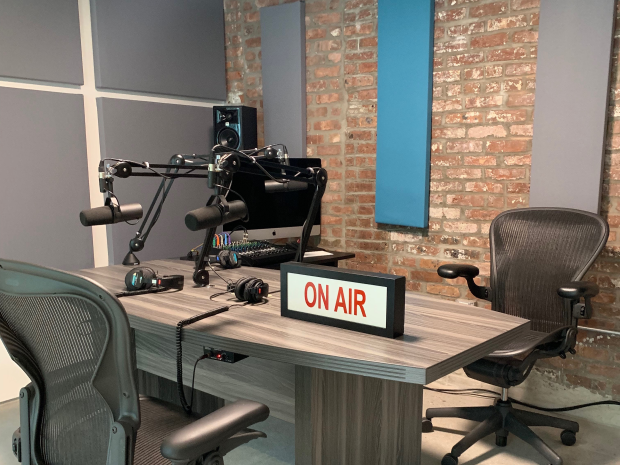 Fabric Acoustic Panels
9 / 99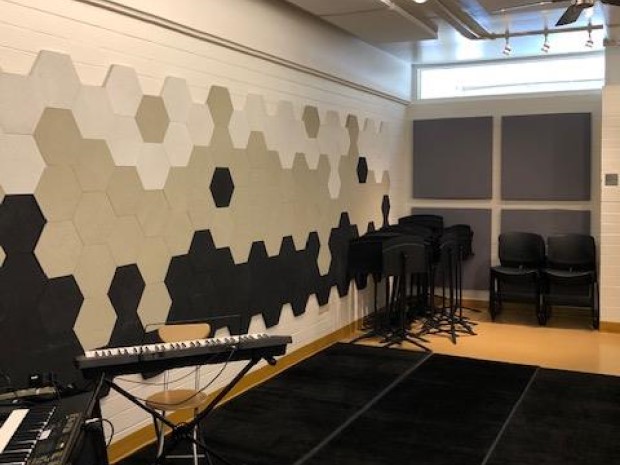 AcoustiColor® Acoustic Shapes
10 / 99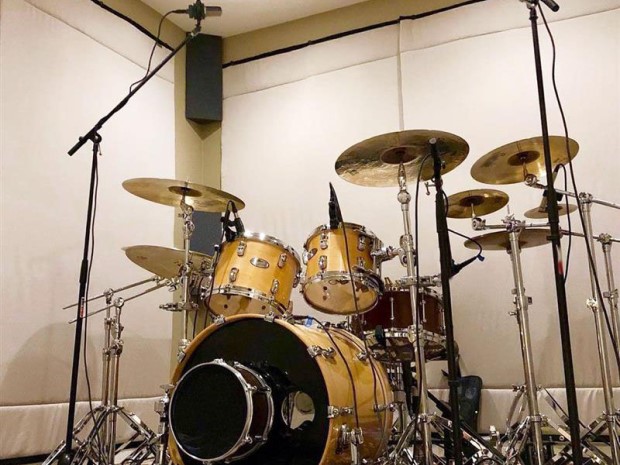 Sound Absorption Sheets
11 / 99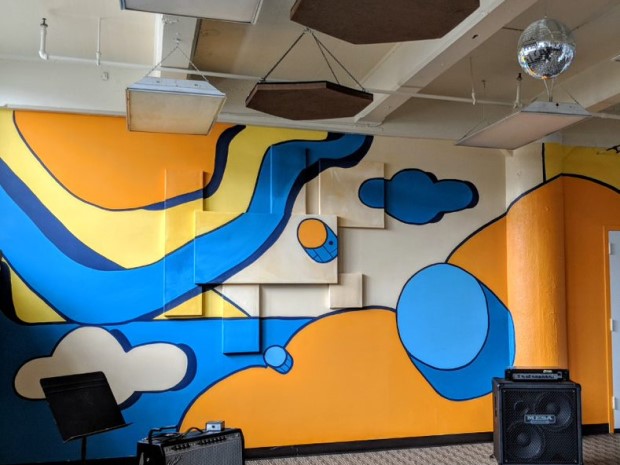 AcoustiColor® Acoustic Panels
12 / 99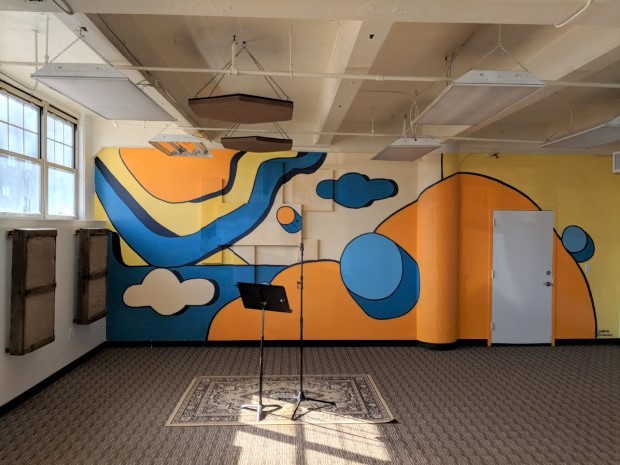 AcoustiColor® Acoustic Panels
13 / 99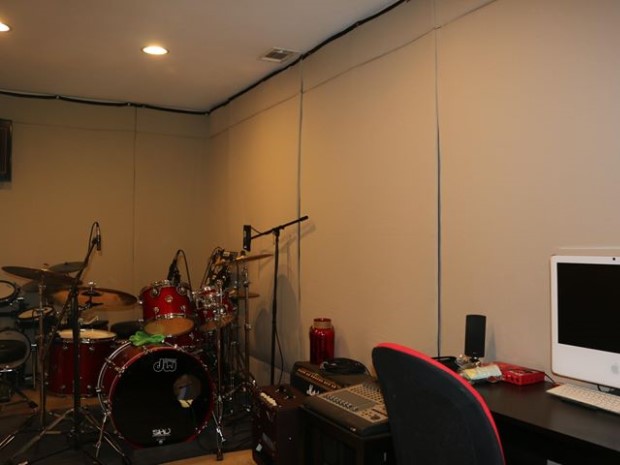 Sound Absorption Sheets
14 / 99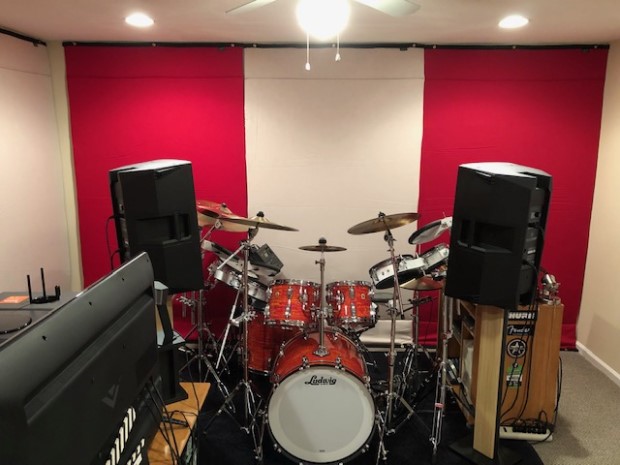 Sound Absorption Sheets
15 / 99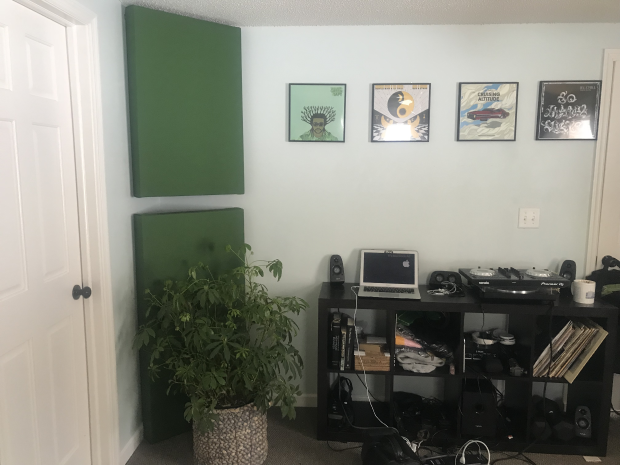 Bass Traps
16 / 99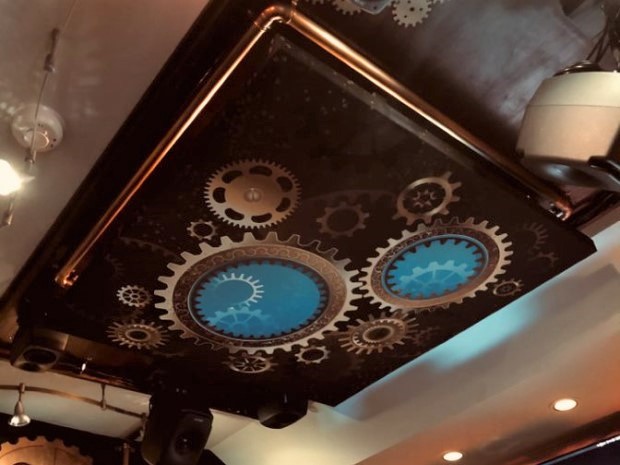 Custom Image Acoustic Ceiling Cloud
17 / 99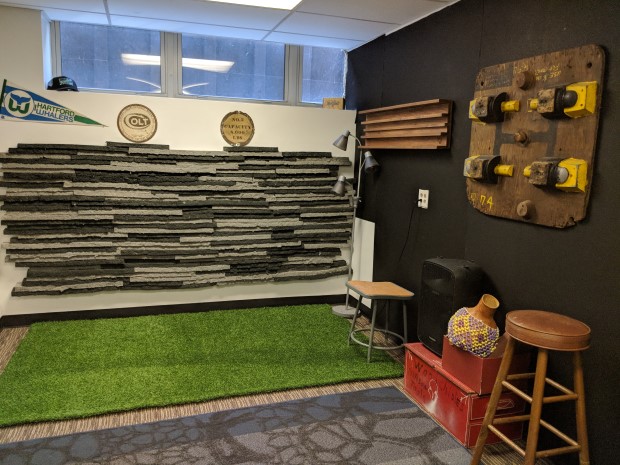 Audimute Strata®
18 / 99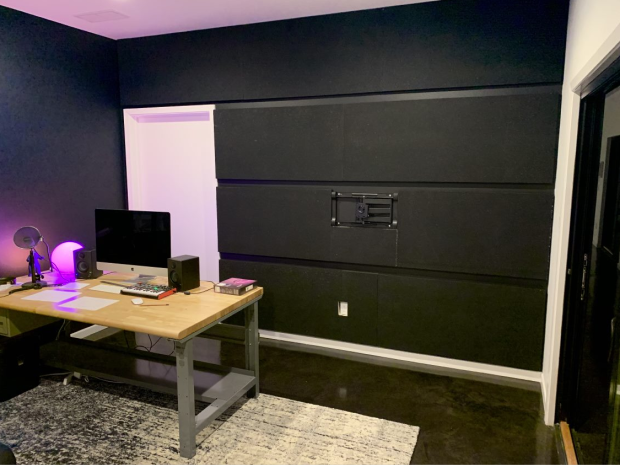 AcoustiColor® Acoustic Panels
19 / 99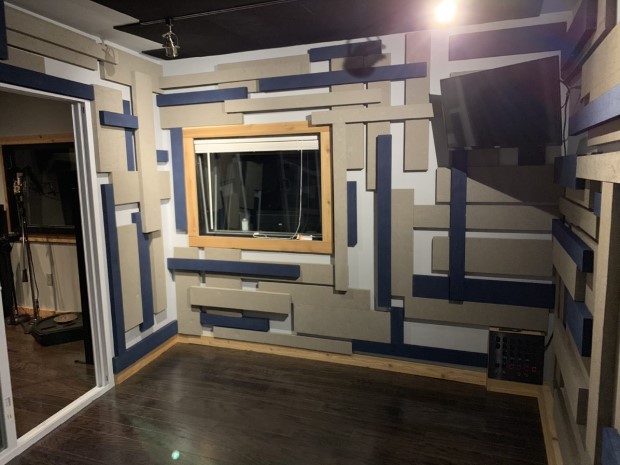 Custom AcoustiColor® Acoustic Panels
20 / 99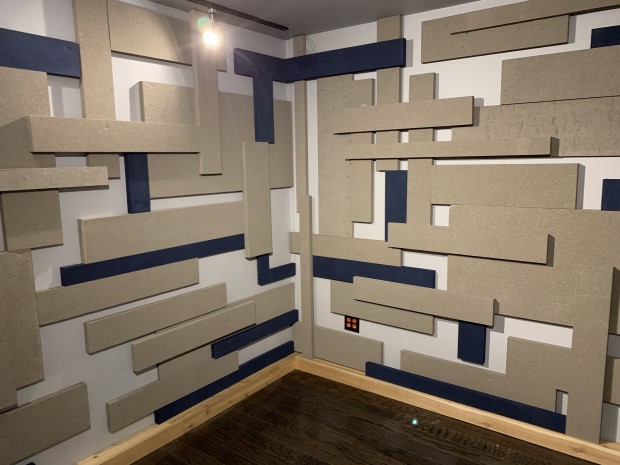 Custom AcoustiColor® Acoustic Panels
21 / 99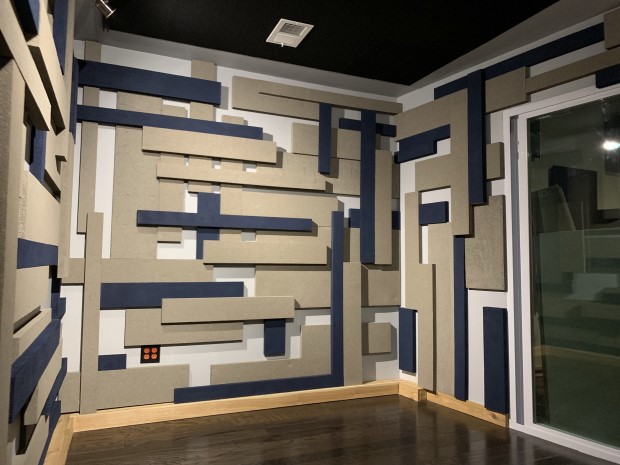 Custom AcoustiColor® Acoustic Panels
22 / 99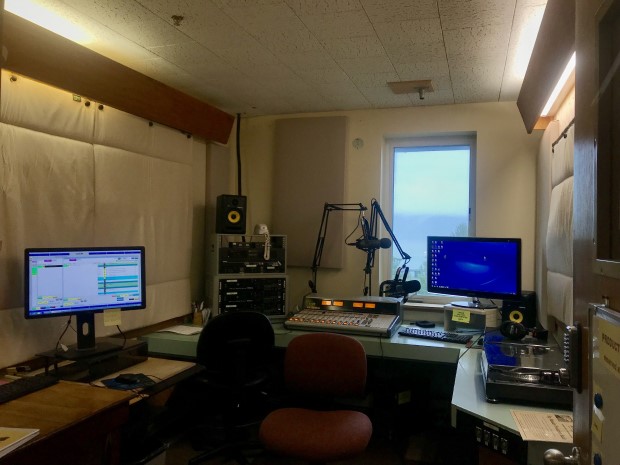 Custom Size isolé® Sound Barrier Sheets
23 / 99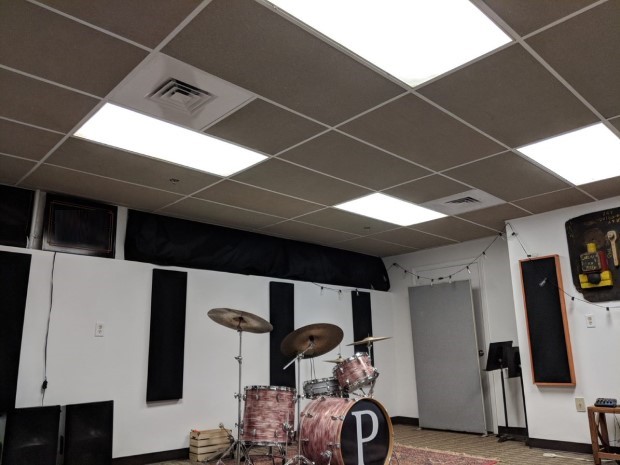 AcoustiColor® Acoustic Drop Ceiling Tiles
24 / 99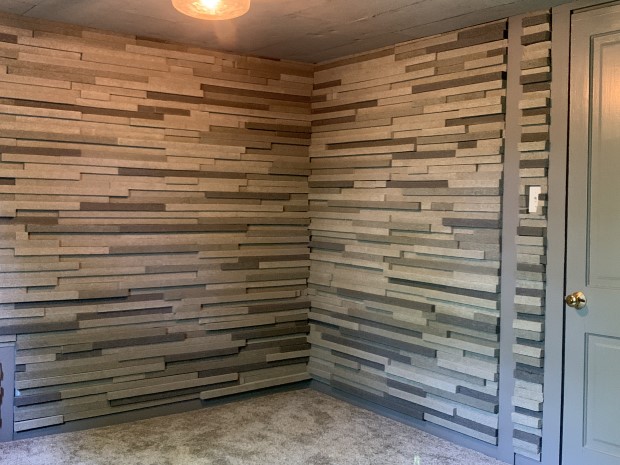 Audimute Strata®
25 / 99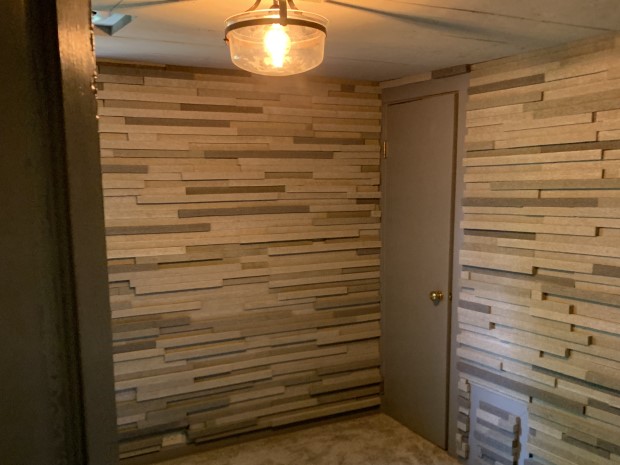 Audimute Strata®
26 / 99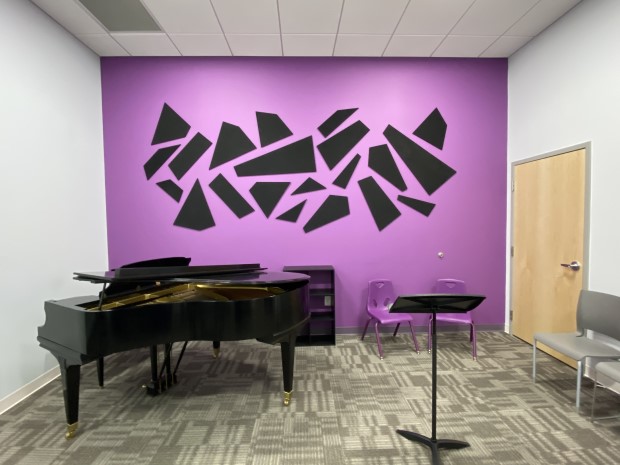 Custom AcoustiColor® Acoustic Panels
27 / 99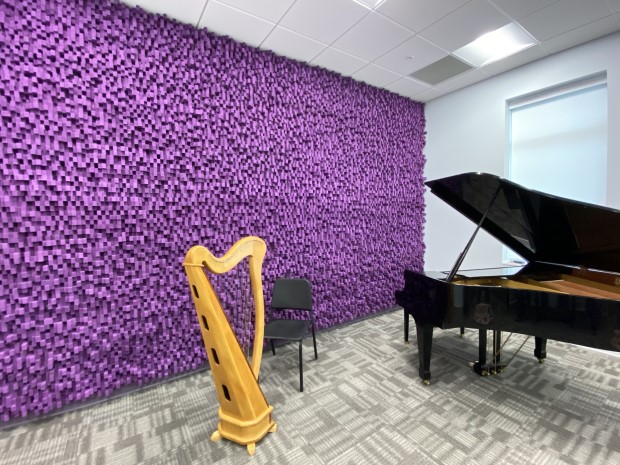 Audimute Strata®
28 / 99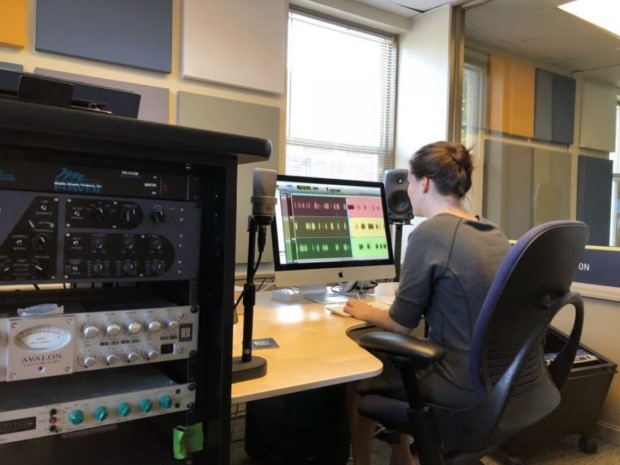 Fabric Acoustic Panels
29 / 99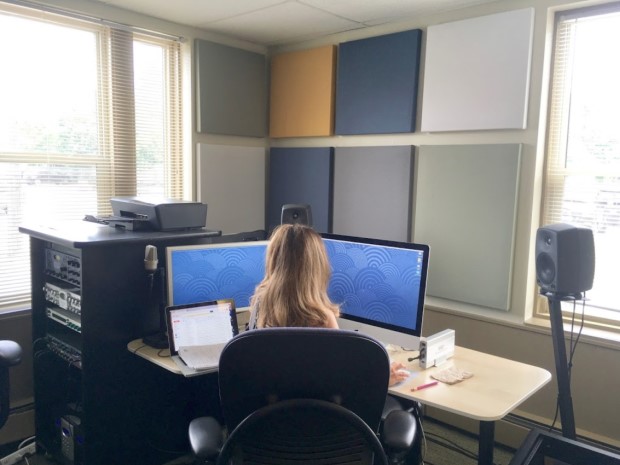 Fabric Acoustic Panels
30 / 99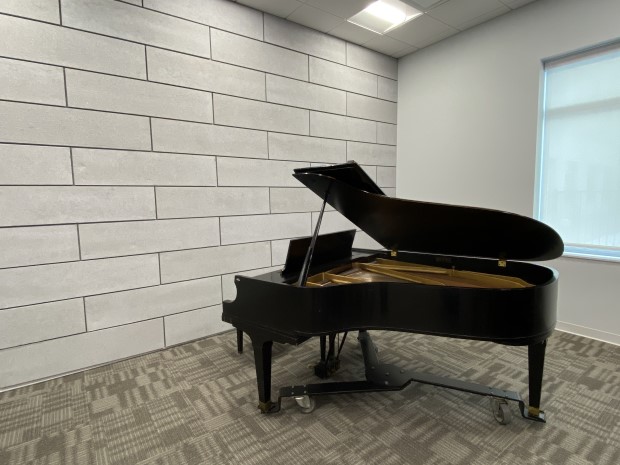 AcoustiColor® Acoustic Panels
31 / 99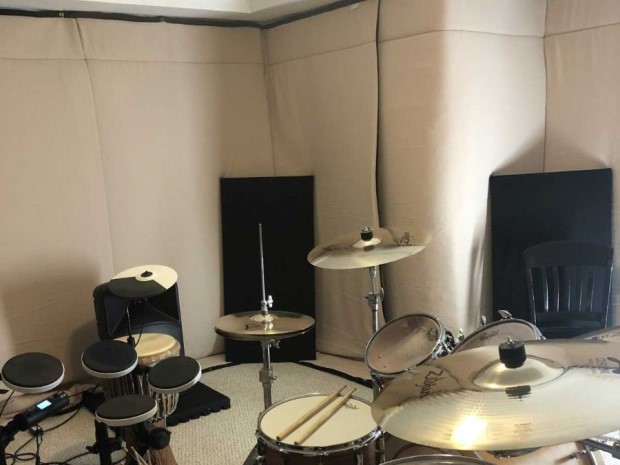 Sound Absorption Sheets
32 / 99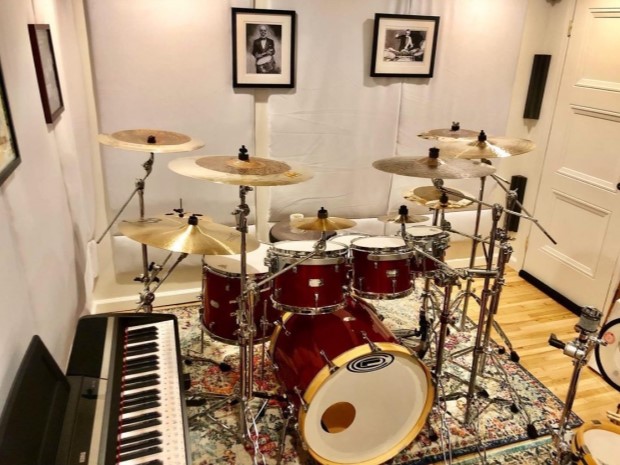 isolé® Sound Barrier Sheets
33 / 99
Custom AcoustiColor® Acoustic Direct Mount Ceiling Tiles
34 / 99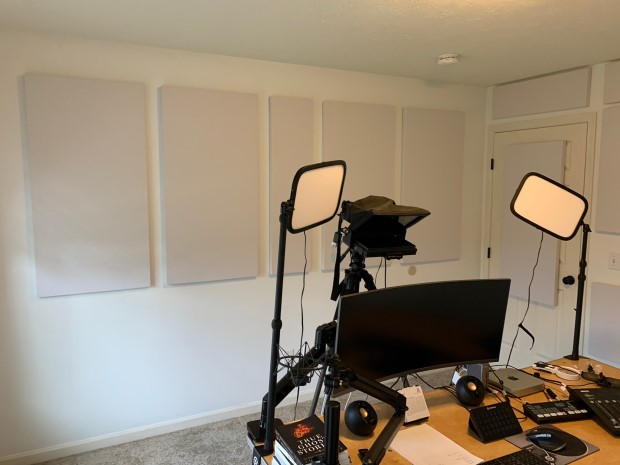 AcoustiColor® Acoustic Panels
35 / 99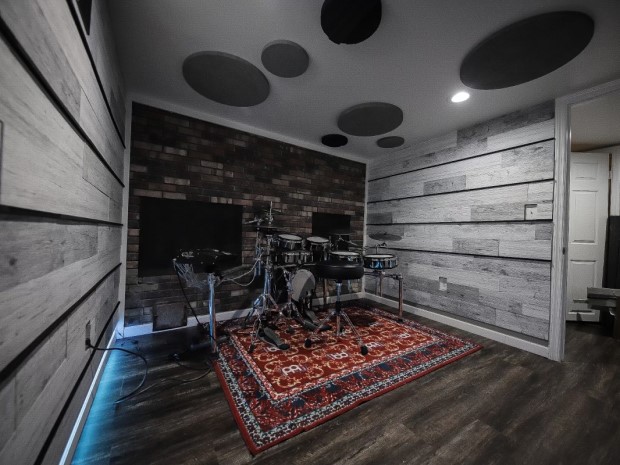 AcoustiWood® Acoustic Wood Alternative Planks
36 / 99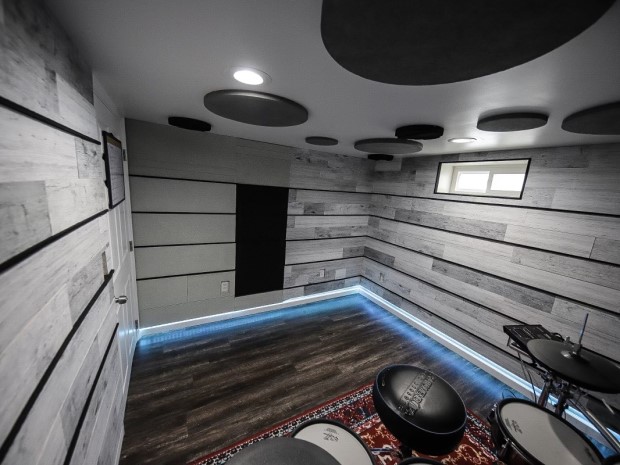 AcoustiWood® Acoustic Wood Alternative Planks
37 / 99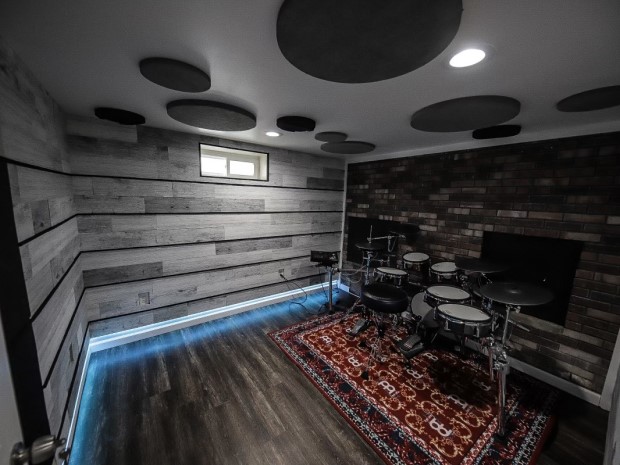 Custom AcoustiColor® Acoustic Direct Mount Ceiling Tiles
38 / 99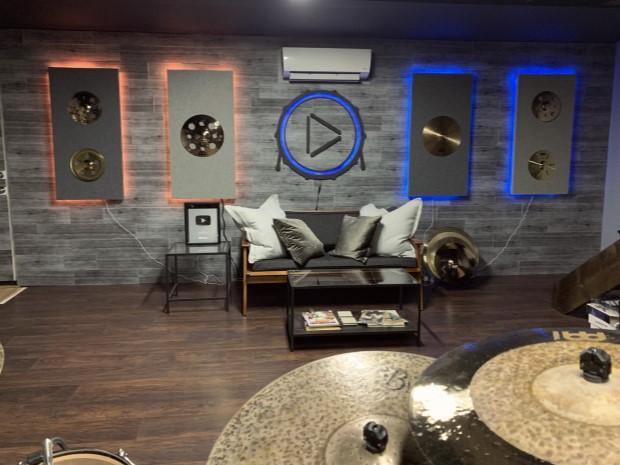 AcoustiWood® Acoustic Wood Alternative Planks & Acoustic Panels
39 / 99
AcoustiColor® Acoustic Panels
40 / 99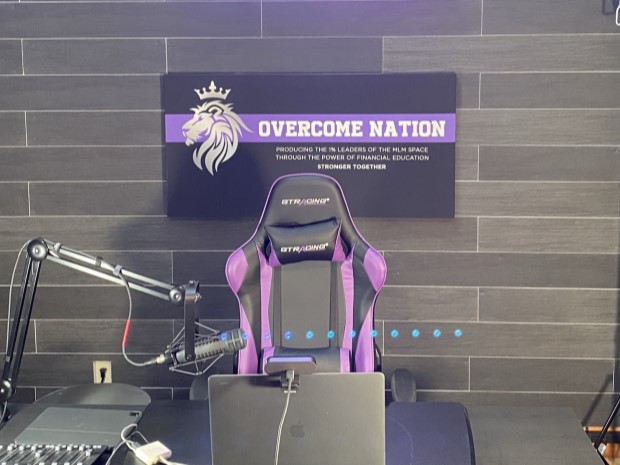 AcoustiWood® Acoustic Wood Alternative Planks & Custom Image Acoustic Panels
41 / 99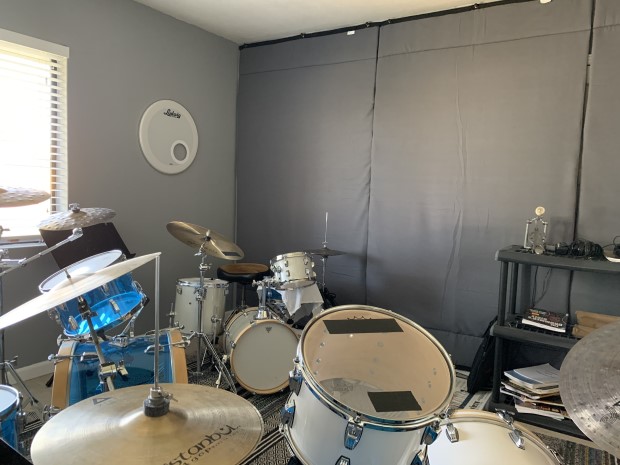 Sound Absorption Sheets
42 / 99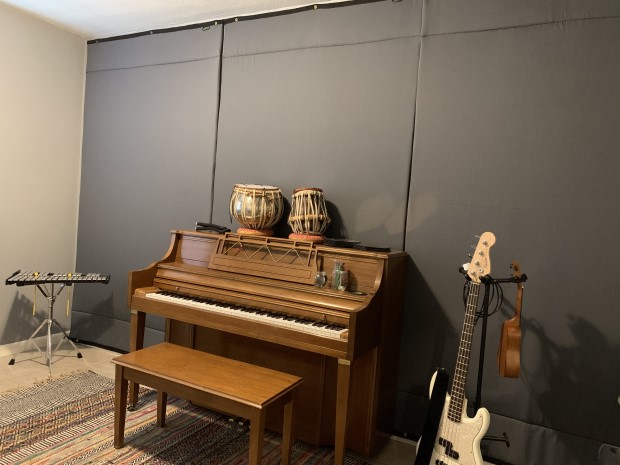 Sound Absorption Sheets
43 / 99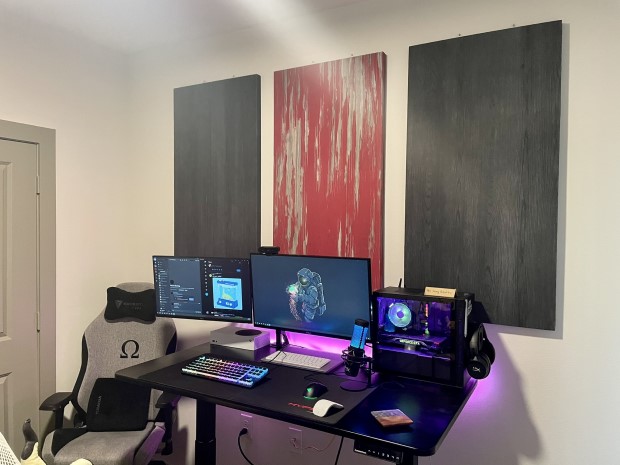 AcoustiWood® Acoustic Wood Alternative Panels
44 / 99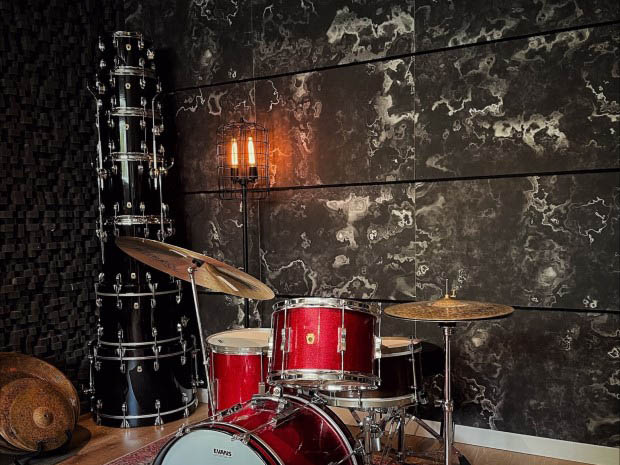 AcoustiStone® Acoustic Stone Alternative Tiles
45 / 99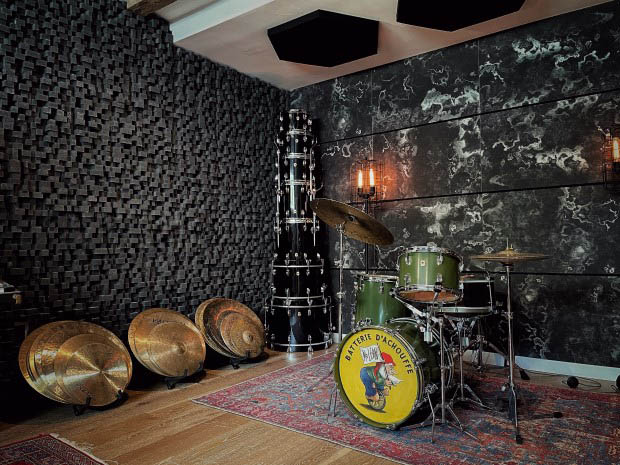 Audimute Strata® & AcoustiStone® Acoustic Stone Alternative Tiles
46 / 99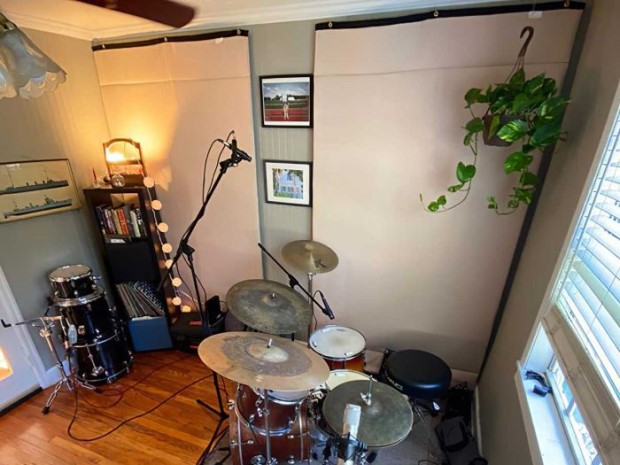 isolé® Sound Barrier Sheets
47 / 99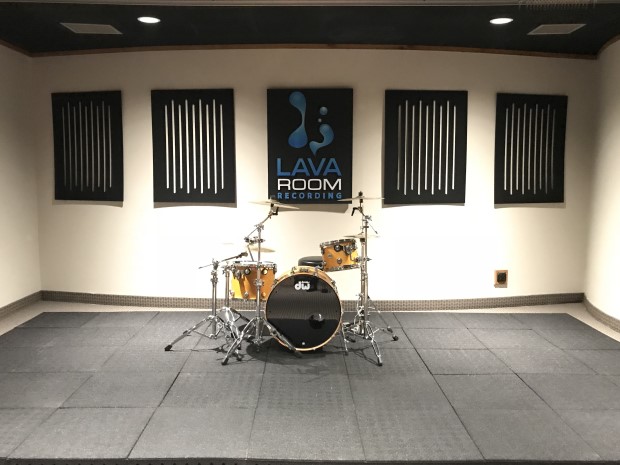 Custom AcoustiColor® Acoustic Panels
48 / 99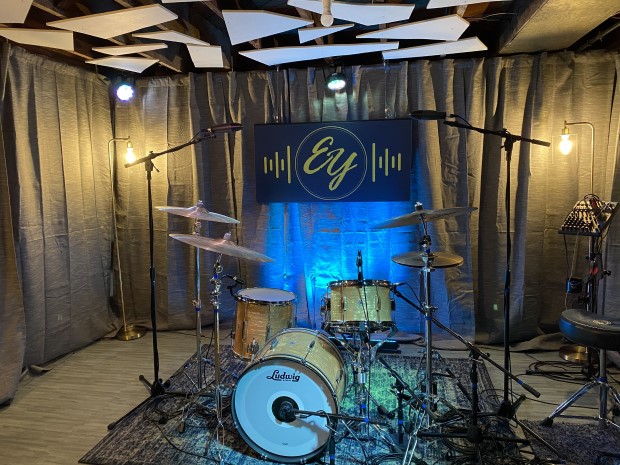 Custom AcoustiColor® Acoustic Direct Mount Ceiling Tiles
49 / 99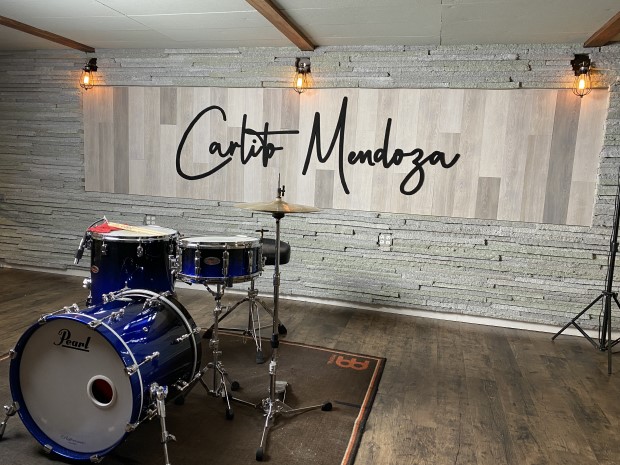 Audimute Strata® & AcoustiWood® Acoustic Wood Alternative Planks
50 / 99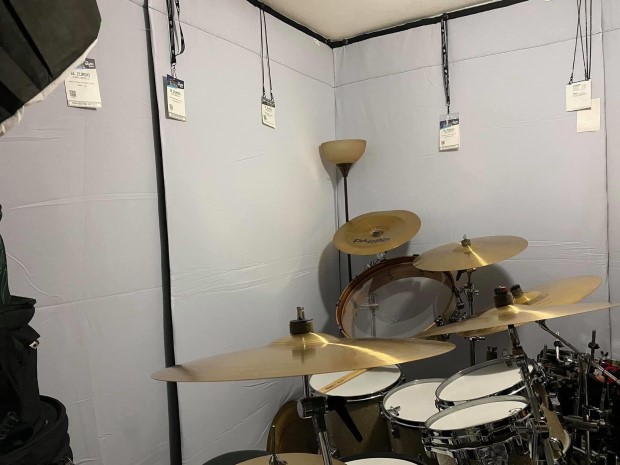 Sound Absorption Sheets
51 / 99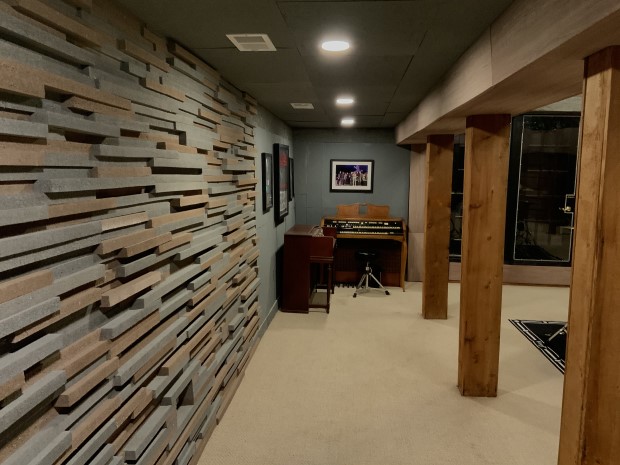 Audimute Strata® & AcoustiColor Acoustic Panels
52 / 99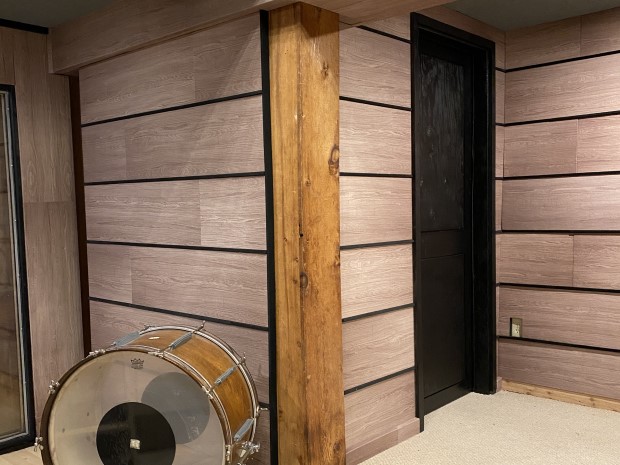 AcoustiWood® Acoustic Wood Alternative Planks
53 / 99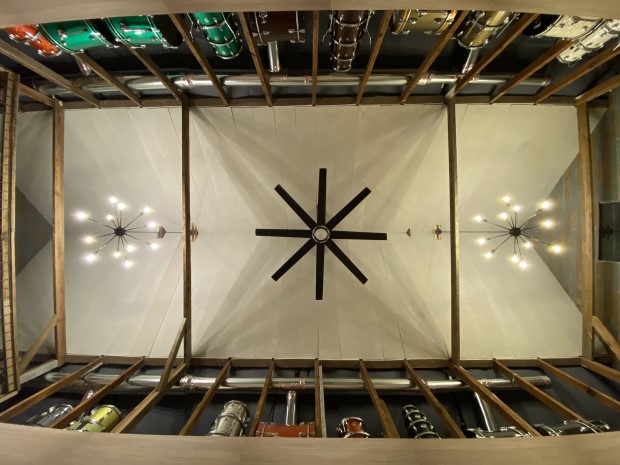 Custom AcoustiColor® Acoustic Direct Mount Ceiling Tiles
54 / 99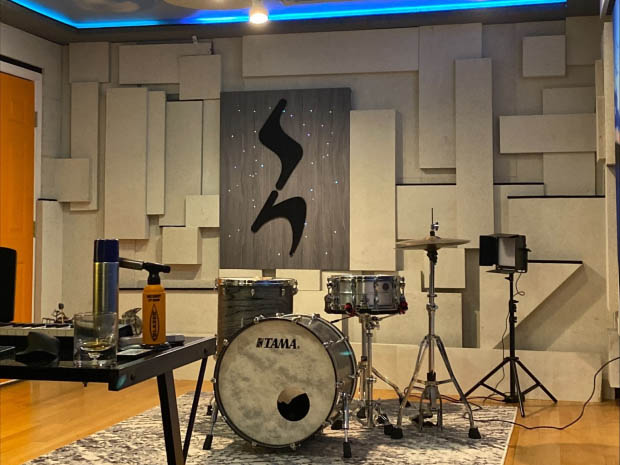 Custom AcoustiColor® Acoustic Panels
55 / 99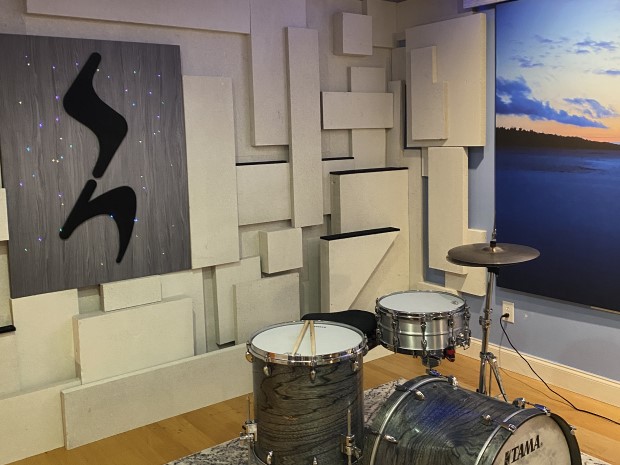 AcoustiWood® Acoustic Wood Alternative Panel & Custom Acoustic Logo
56 / 99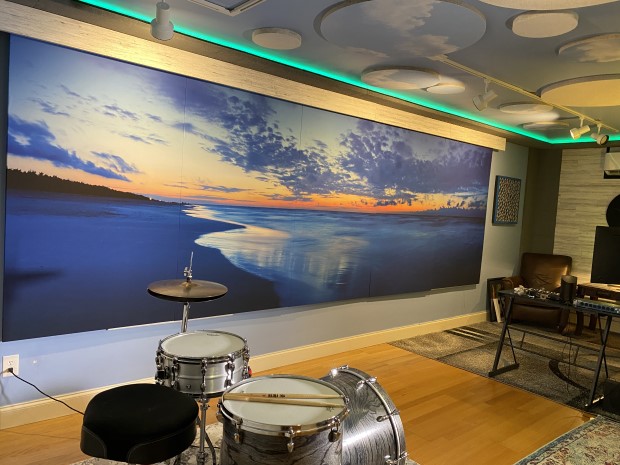 Custom Image Acoustic Panels
57 / 99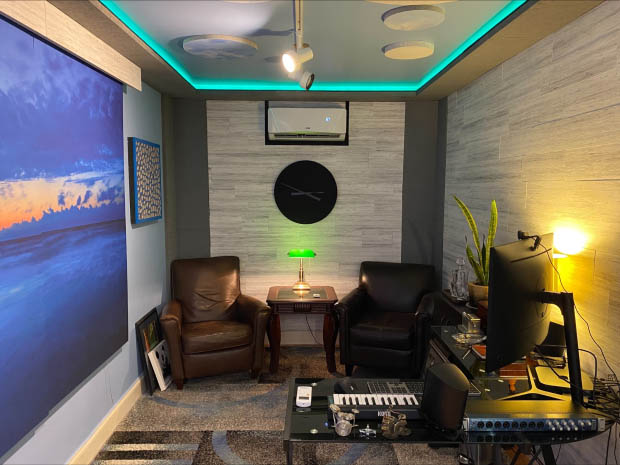 AcoustiWood® Acoustic Wood Alternative Planks
58 / 99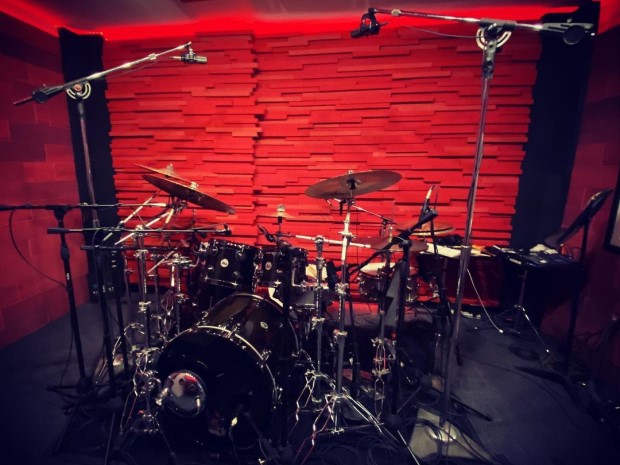 Audimute Strata®
59 / 99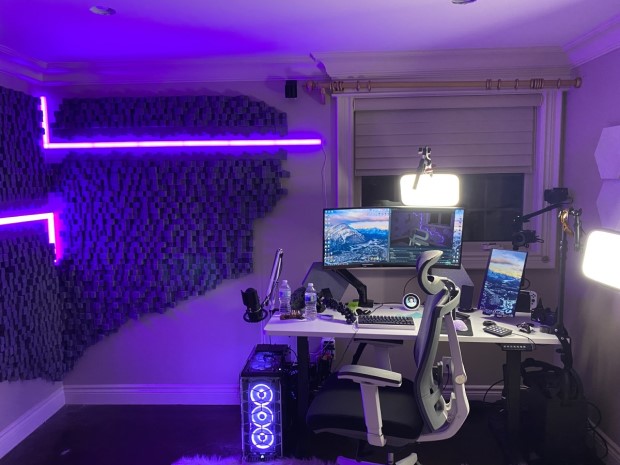 Audimute Strata®
60 / 99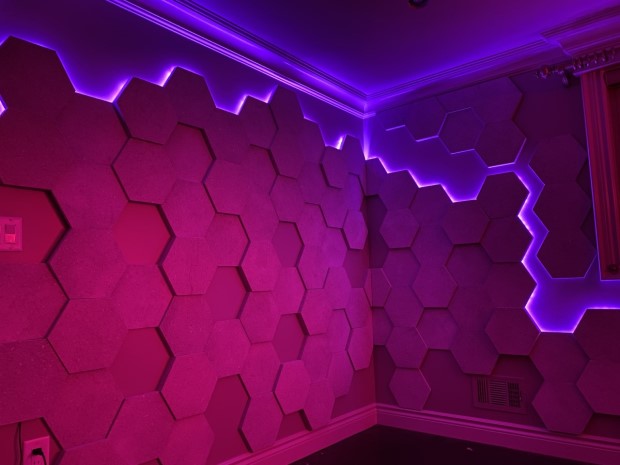 AcoustiColor® Acoustic Shapes
61 / 99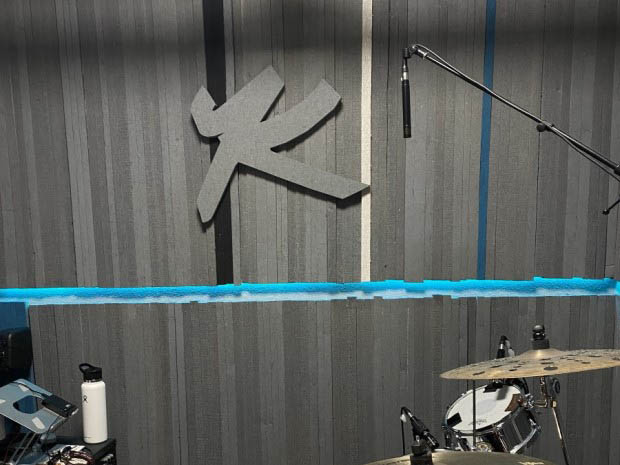 Custom Audimute Strata®
62 / 99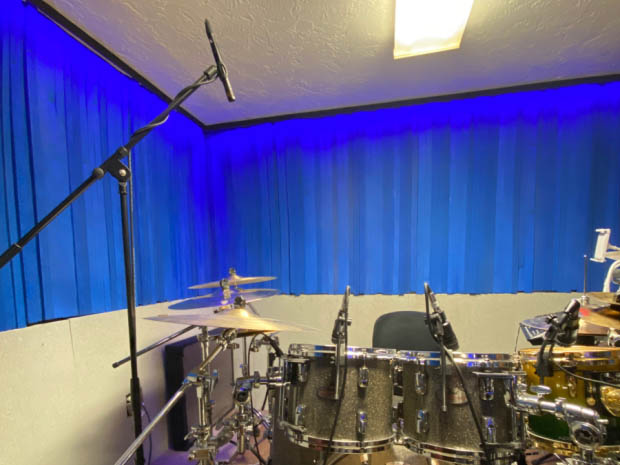 Custom Audimute Strata®
63 / 99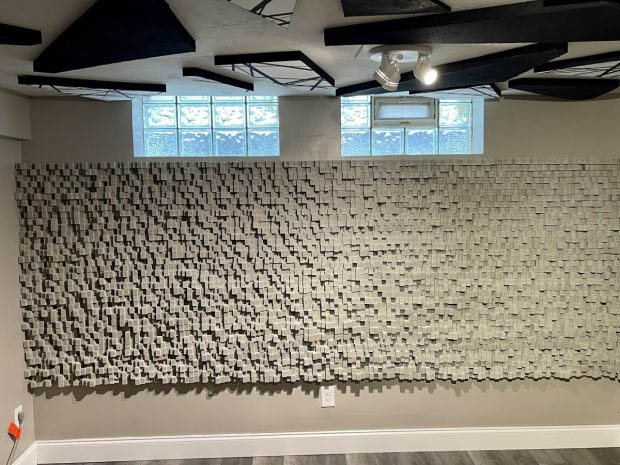 Audimute Strata®
64 / 99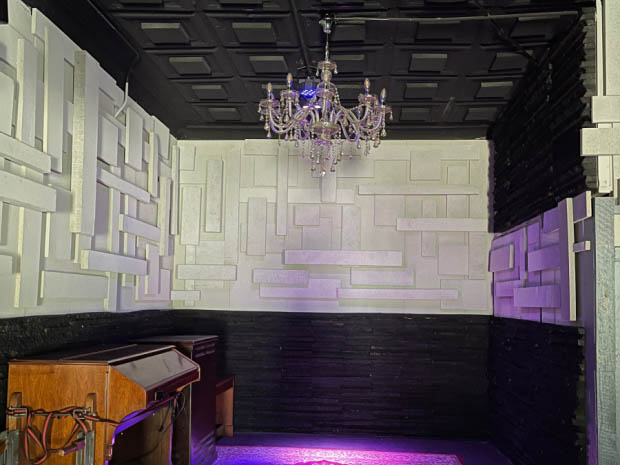 Custom AcoustiColor® Acoustic Panels
65 / 99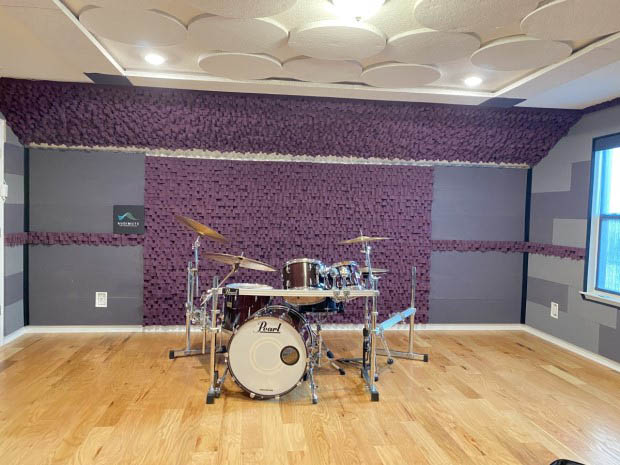 Audimute Strata® & AcoustiColor® Acoustic Panels
66 / 99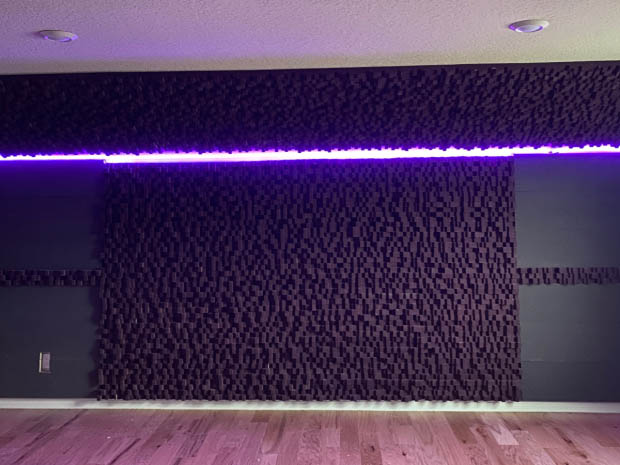 Audimute Strata® & AcoustiColor® Acoustic Panels
67 / 99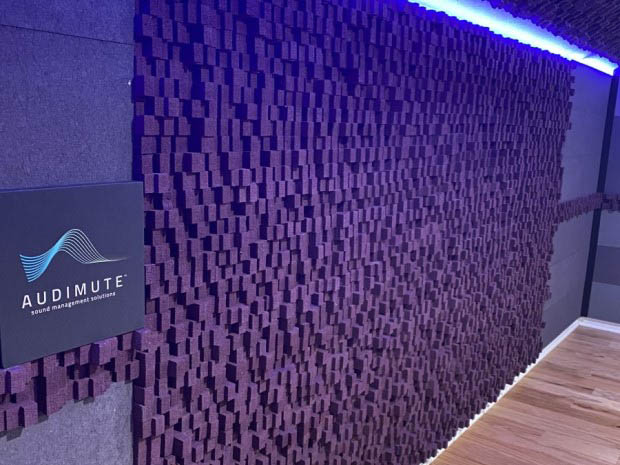 Audimute Strata® & AcoustiColor® Acoustic Panels
68 / 99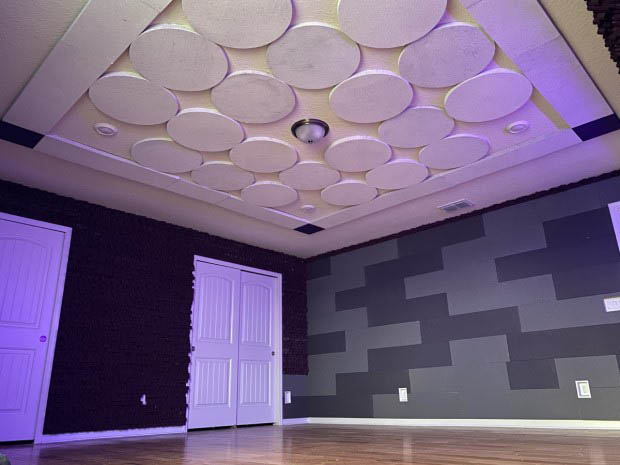 Custom AcoustiColor® Acoustic Direct Mount Ceiling Tiles
69 / 99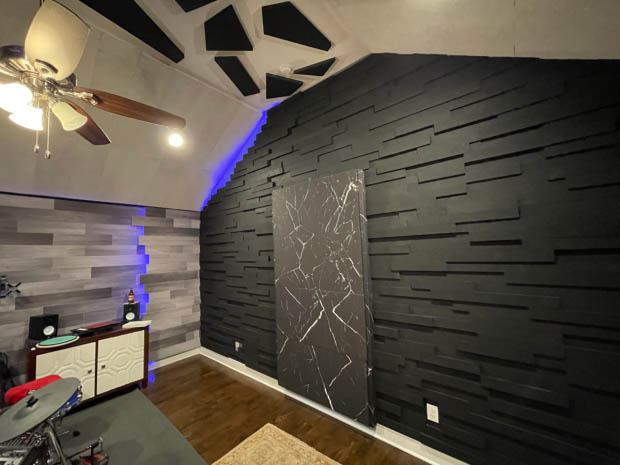 AcoustiWood®, AcoustiStone™, & Custom AcoustiColor® Acoustic Panels
70 / 99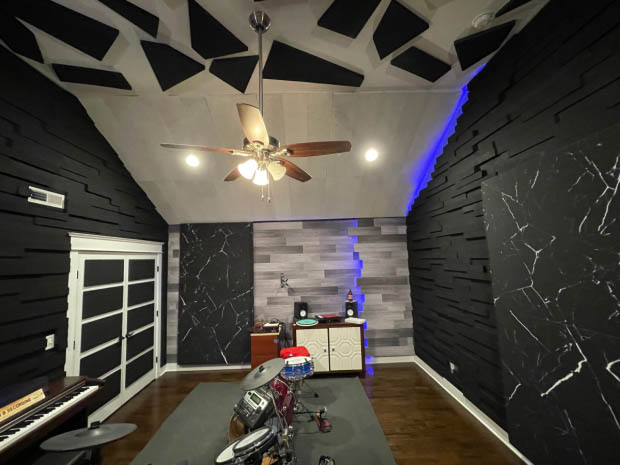 AcoustiWood®, AcoustiStone™, & Custom AcoustiColor® Acoustic Panels
71 / 99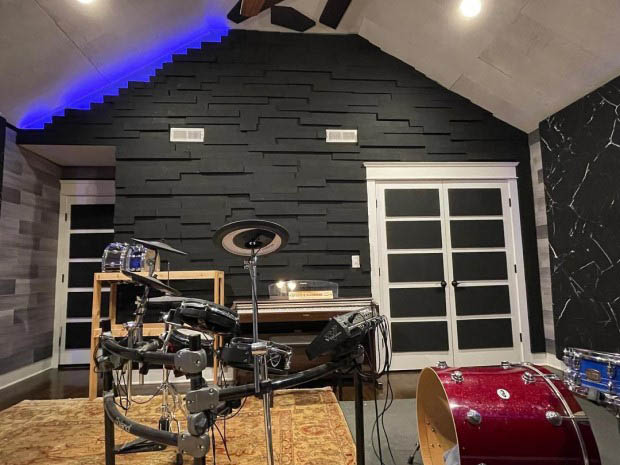 AcoustiWood®, AcoustiStone®, & Custom AcoustiColor® Acoustic Panels
72 / 99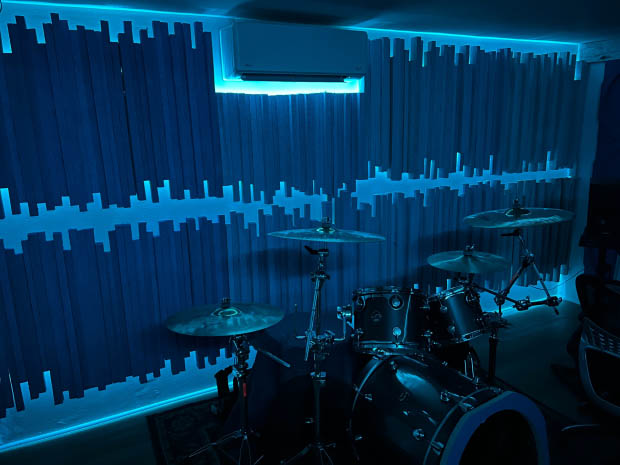 Audimute Strata®
73 / 99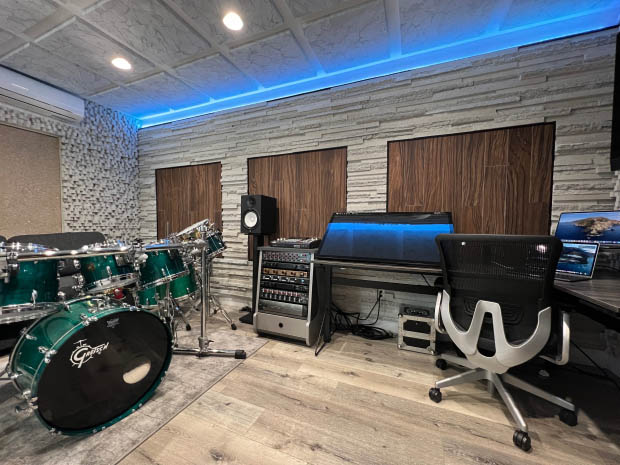 AcoustiWood®, AcoustiStone®, & Audimute Strata®
74 / 99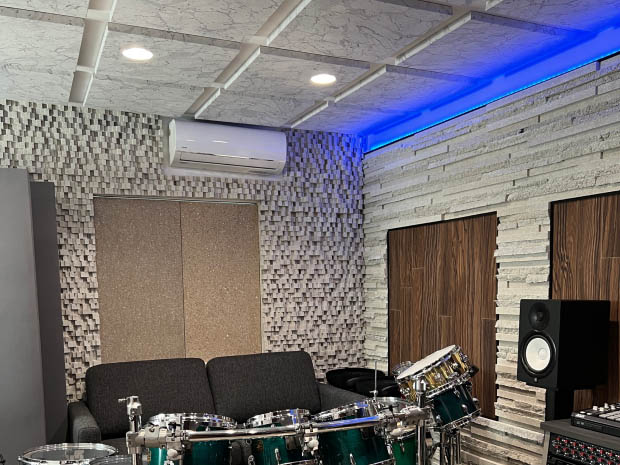 AcoustiWood®, AcoustiStone®, & Audimute Strata®
75 / 99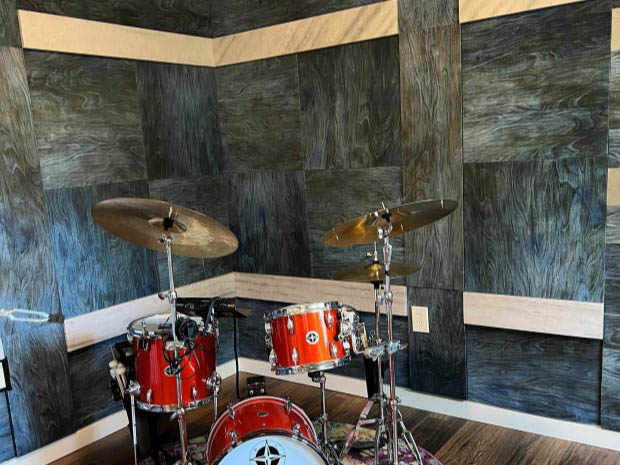 AcoustiWood® Acoustic Panels
76 / 99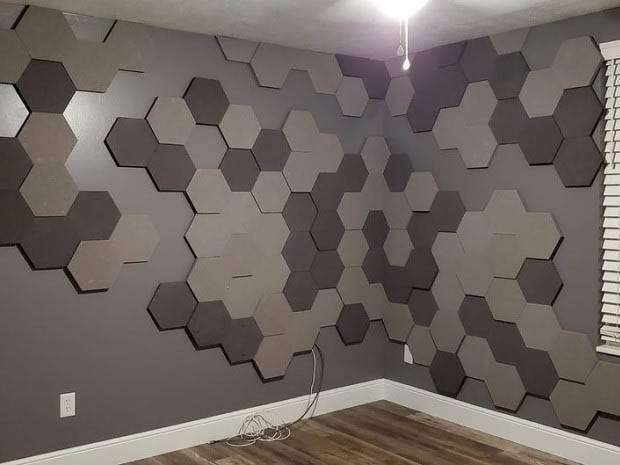 AcoustiColor® Acoustic Shapes
77 / 99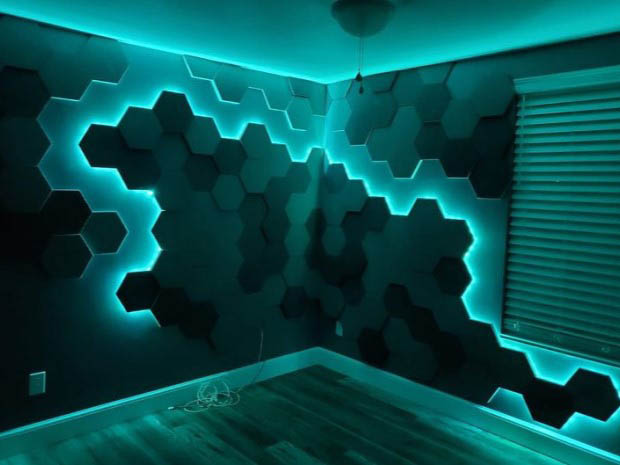 AcoustiColor® Acoustic Shapes
78 / 99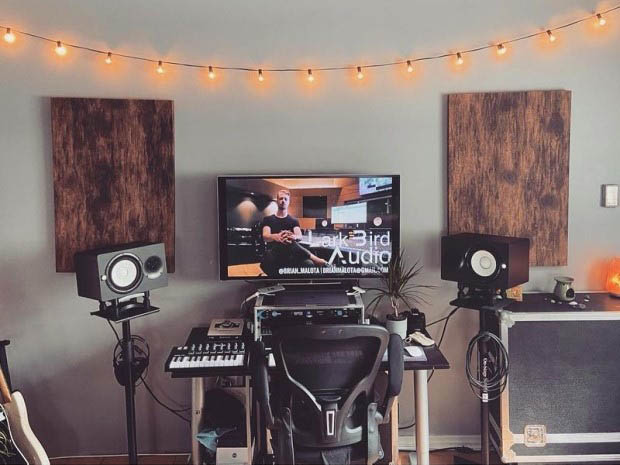 AcoustiWood® Acoustic Wood Alternative Panels
79 / 99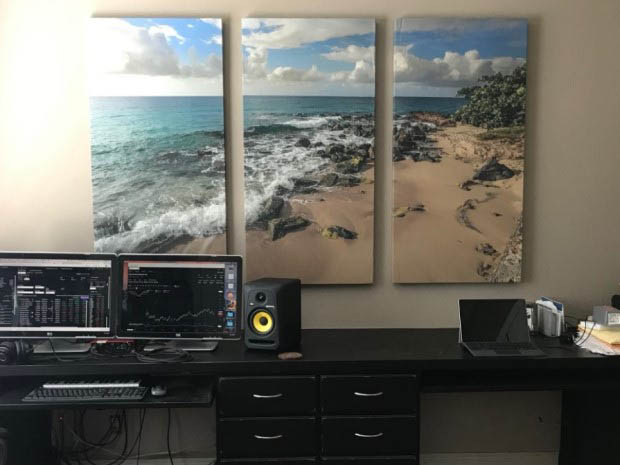 Custom Image Acoustic Panels
80 / 99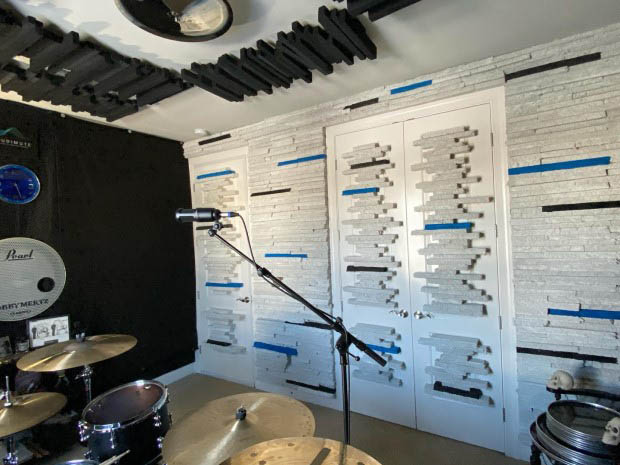 Audimute Strata®
81 / 99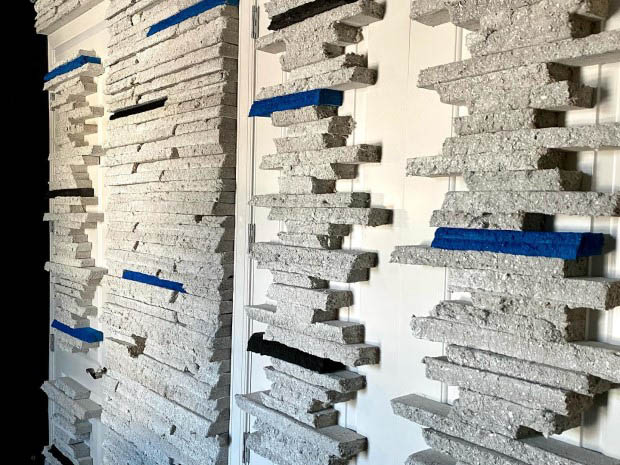 Audimute Strata®
82 / 99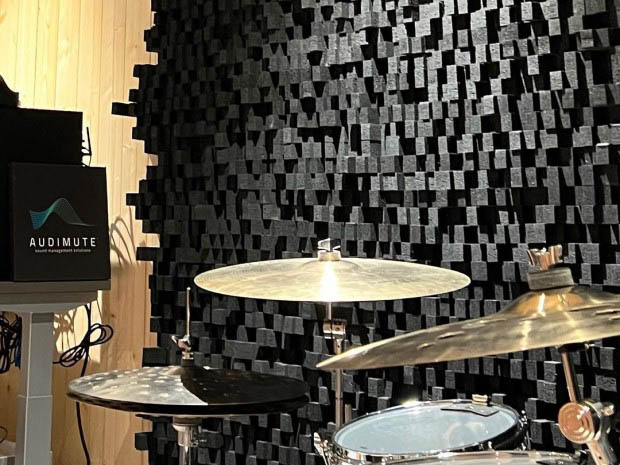 Audimute Strata®
83 / 99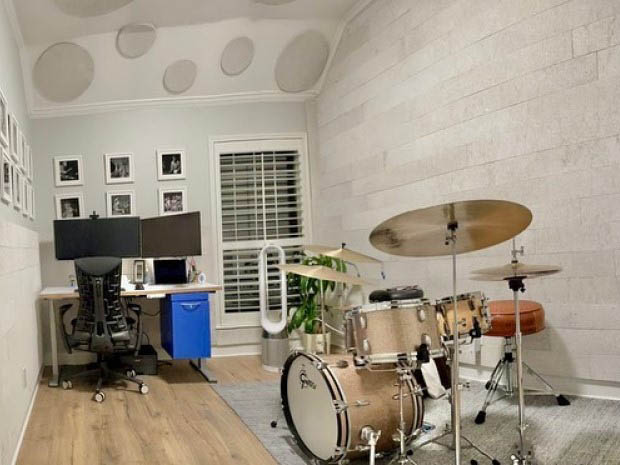 Custom AcoustiColor® Acoustic Panels
84 / 99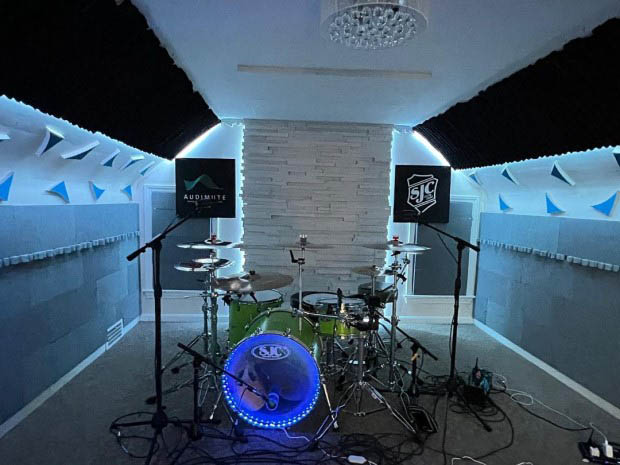 AcoustiColor® Acoustic Panels, Audimute Strata®, & Custom Image Acoustic Panels
85 / 99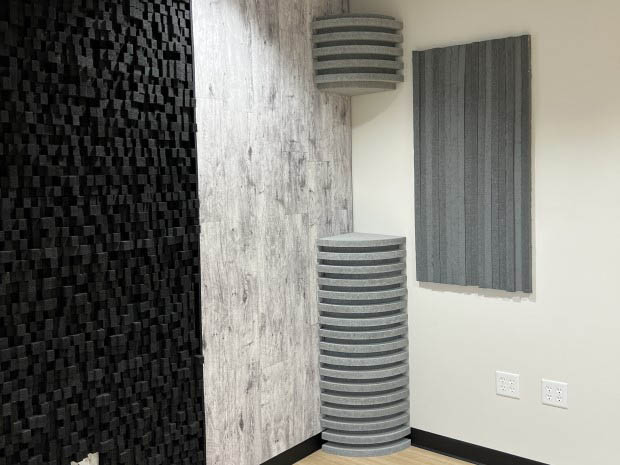 AcoustiWood® Acoustic Wood Alternative Planks & Audimute Strata®
86 / 99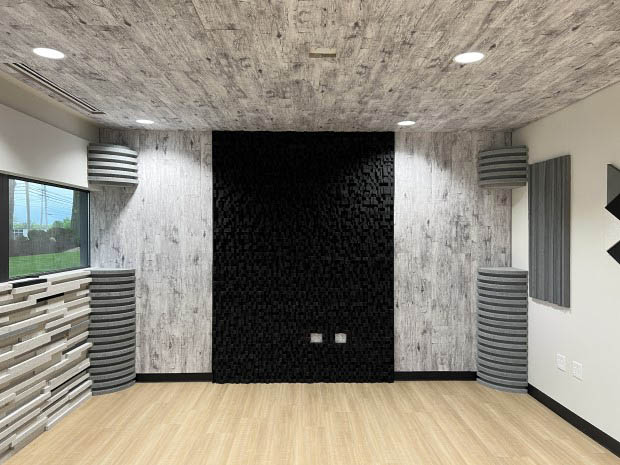 AcoustiWood® Acoustic Wood Alternative Planks & Audimute Strata®
87 / 99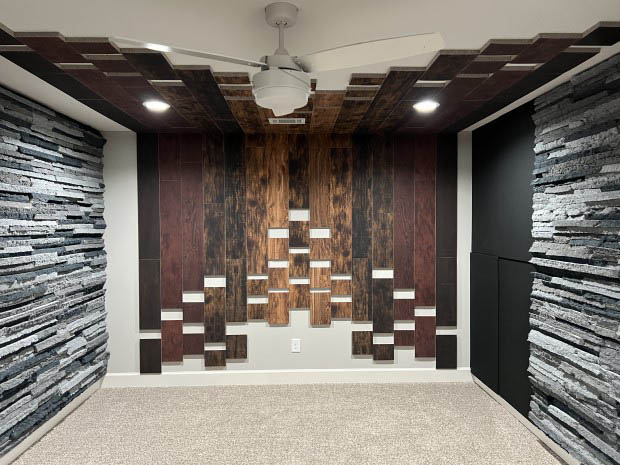 AcoustiWood® Acoustic Wood Alternative Planks, Audimute Strata®, & Fabric Acoustic Panels
88 / 99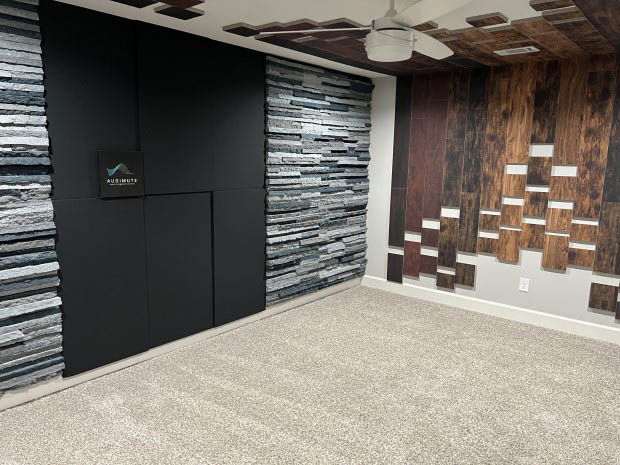 AcoustiWood® Acoustic Wood Alternative Planks, Audimute Strata®, & Fabric Acoustic Panels
89 / 99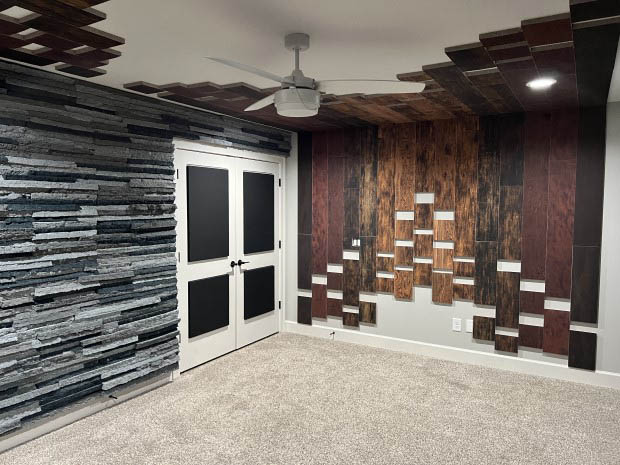 AcoustiWood® Acoustic Wood Alternative Planks & Audimute Strata®
90 / 99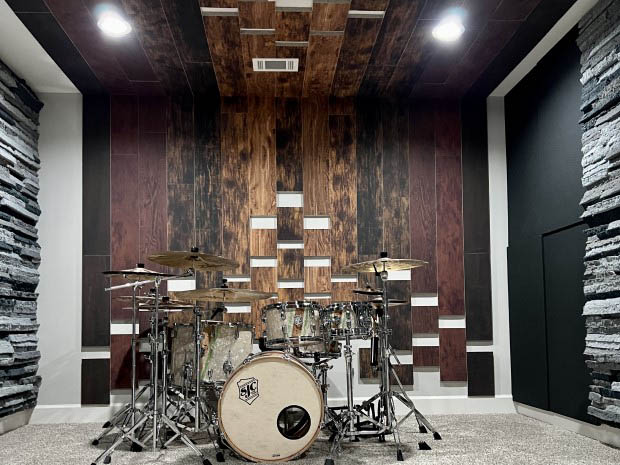 AcoustiWood® Acoustic Wood Alternative Planks, Audimute Strata®, & Fabric Acoustic Panels
91 / 99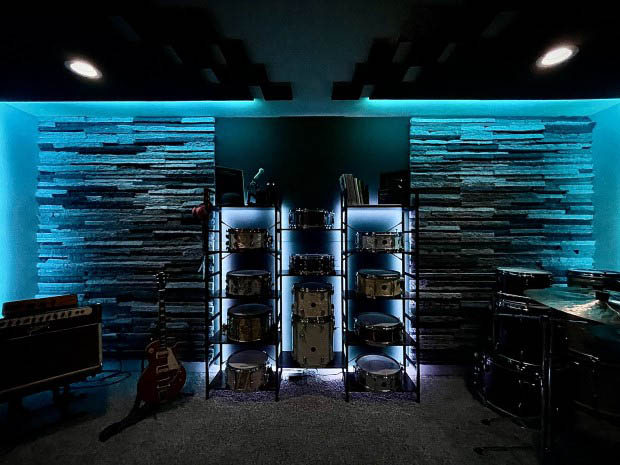 AcoustiWood® Acoustic Wood Alternative Planks & Audimute Strata®
92 / 99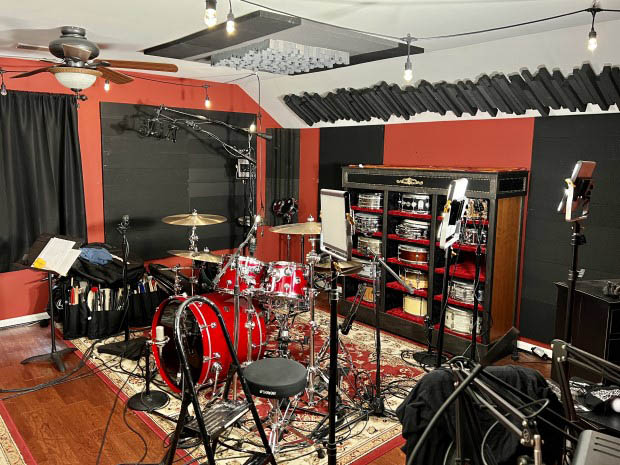 Audimute Strata® & AcoustiColor® Acoustic Panels
93 / 99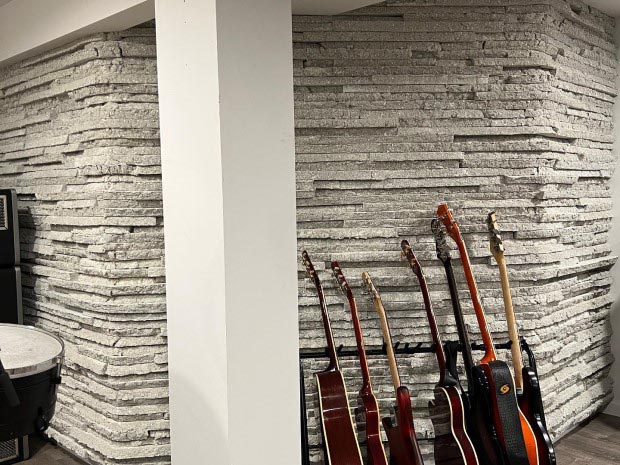 Audimute Strata®
94 / 99
AcoustiWood® Acoustic Wood Alternative Planks, Audimute Strata®, & Fabric Acoustic Panels
95 / 99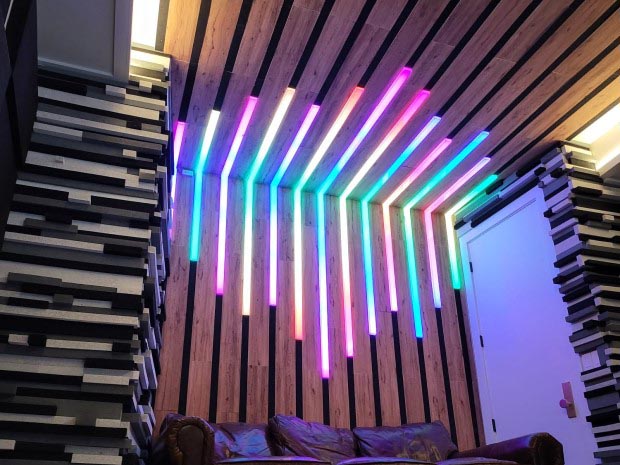 AcoustiWood® Acoustic Wood Alternative Planks & Audimute Strata®
96 / 99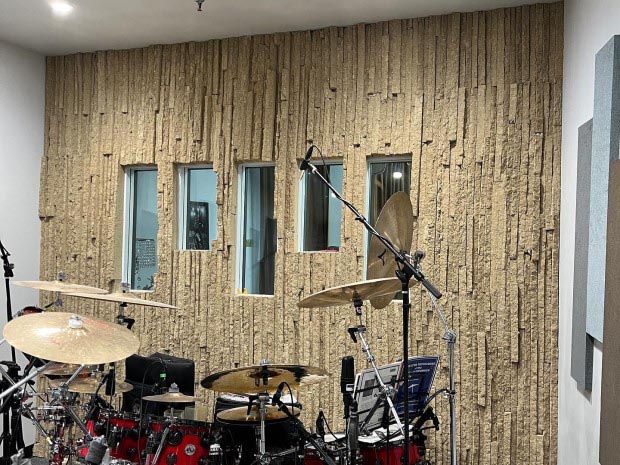 Audimute Strata®
97 / 99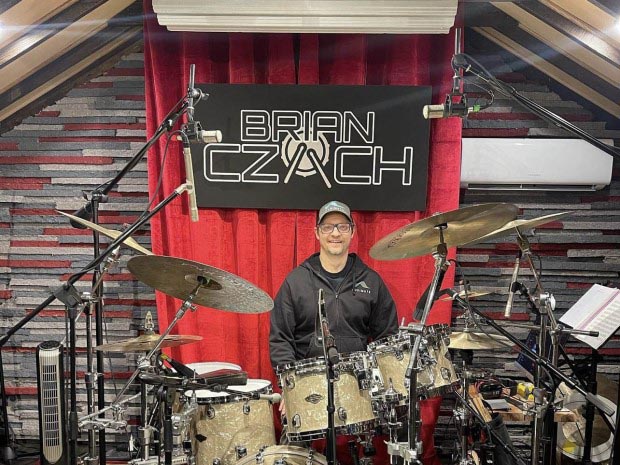 Audimute Strata® & Custom Image Acoustic Panels
98 / 99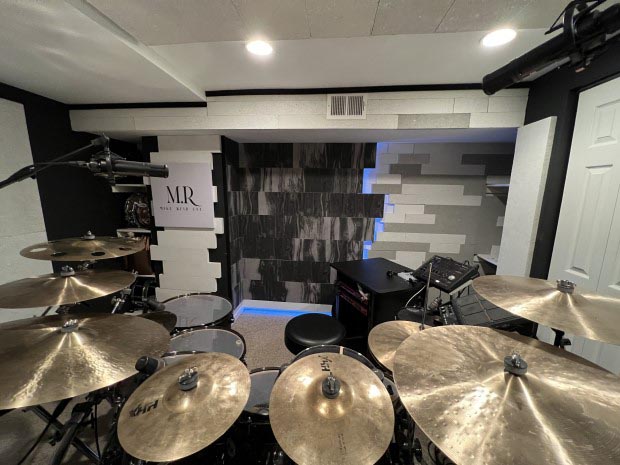 AcoustiStone® Acoustic Stone Alternative Tiles, AcoustiColor® Acoustic Panels, & Custom Image Acoustic Panels
99 / 99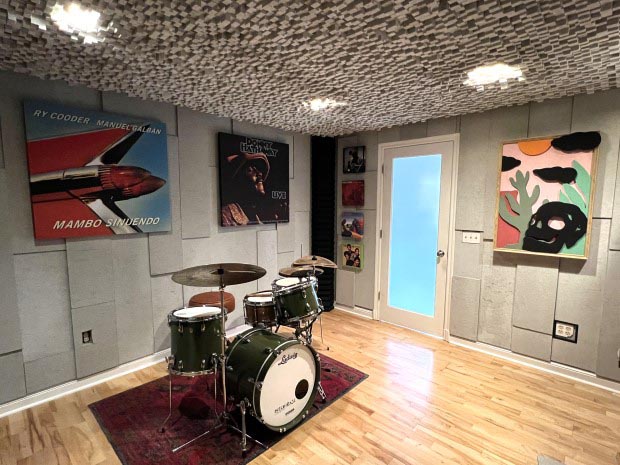 Audimute Strata®, AcoustiColor® Acoustic Panels, & Custom Image Acoustic Panels
❮
❯
---
Acoustic Treatment for your Recording Space
Creating a recording studio acoustic treatment plan can be very overwhelming. Few companies will take the time to walk you through the process of creating an effective acoustic treatment. Audimute is different. Our customers typically want to know what to do, why to do it, and how to do it. Our Acoustic Specialists will take the time to help you prioritize your needs and find a solution to maximize the results with whatever your budget may be.
Audimute has spent years helping musicians, recording professionals, and home audio enthusiasts solve their sound problems. We've learned that the difference between a successful studio acoustic treatment project and an unsuccessful one is often determined by the professionals you choose to work with. Make sure any company you work with:
Has extensive studio acoustic treatment experience
Understands what success sounds like to you
Will work with your budget
Understands affordable and effective acoustic treatment options
Explains every option for acoustic treatment
Has an excellent reputation and product guarantee
Your Studio Can Transform Your Sound Experience
Music generates sound waves which freely travel through the air unless they are stopped by quality studio acoustic treatment. Properly treating your space will give you the power to control the sound and tune the room. Absorbing many of the mid- and high frequencies to keep them from bouncing off the walls thus reducing echo and distortion from reverberation. Our sound absorption solutions for walls and for ceilings effectively fix sound problems caused by high and middle sound frequencies
Using products like Acoustic Panels, Sound Absorption Sheets, and/or isolé® Sound Barrier Sheets will help you to fine-tune your studio acoustics in an attractive way that will literally transform the acoustics in your studio. Acoustic Panels and Sheets reduce echoes and reverberation by absorbing sound that would otherwise reflect of hard surfaces like walls, floors, and ceilings. These products are ideal for vocal booths, rehearsal spaces, and studios. To prevent sound from entering or exiting your studio, then soundproofing solutions like our Sound Barriers are needed.
If you have any questions or would like free advice on how to best treat your studio, then chat with us, fill our our Free Room Analysis Form or call 1.866.505.MUTE to speak with an Acoustic Specialist.
1 / 17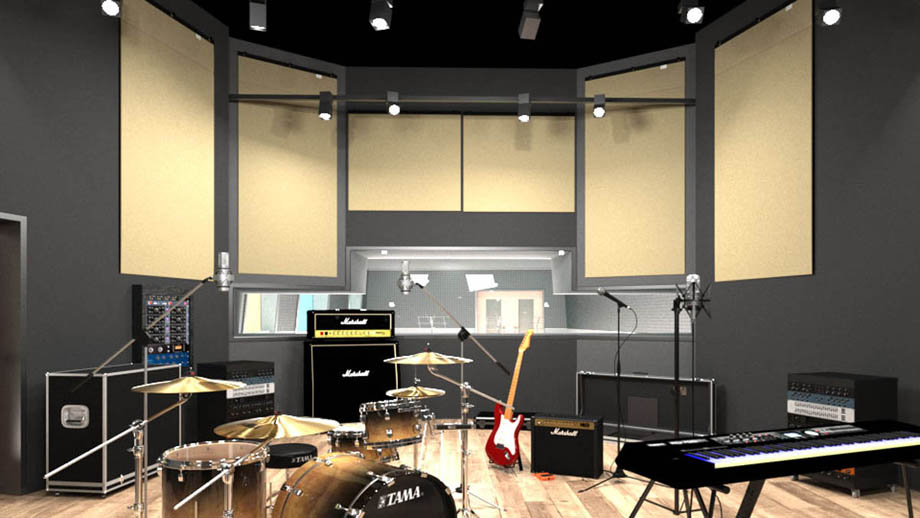 Sound Absorption Sheets (Full & Half Sizes))
2 / 17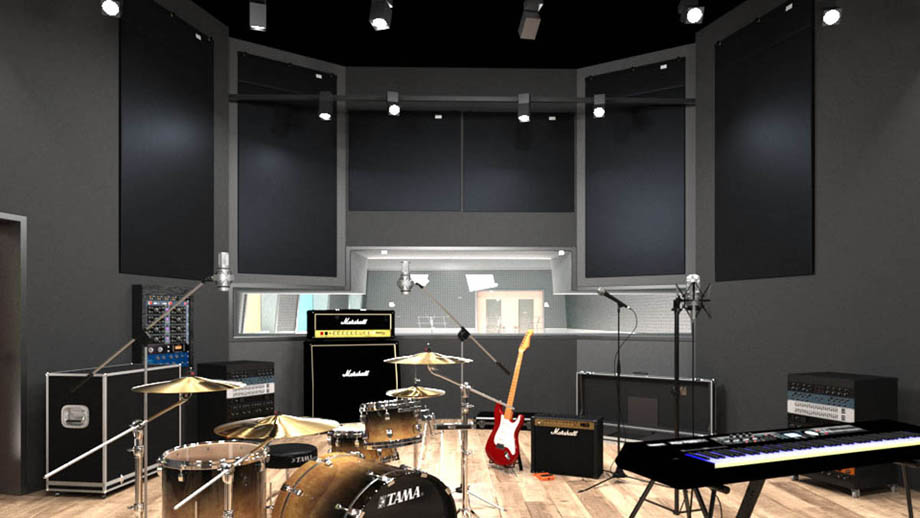 Sound Absorption Sheets (Full & Half Sizes)
3 / 17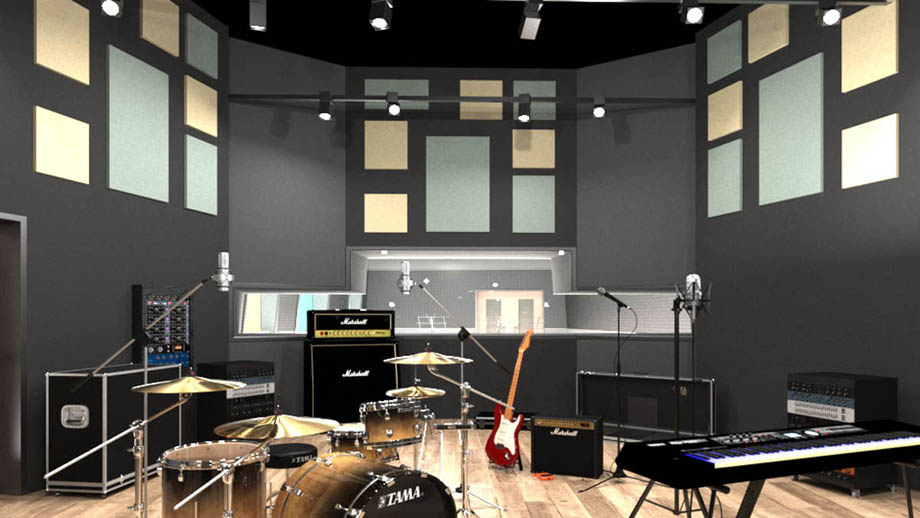 AcoustiColor® Acoustic Panels
4 / 17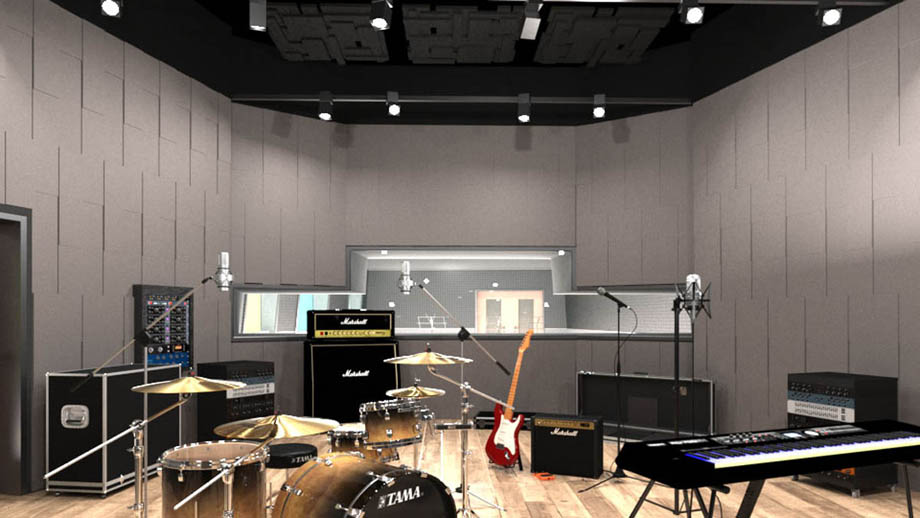 AcoustiColor® Acoustic Panels
5 / 17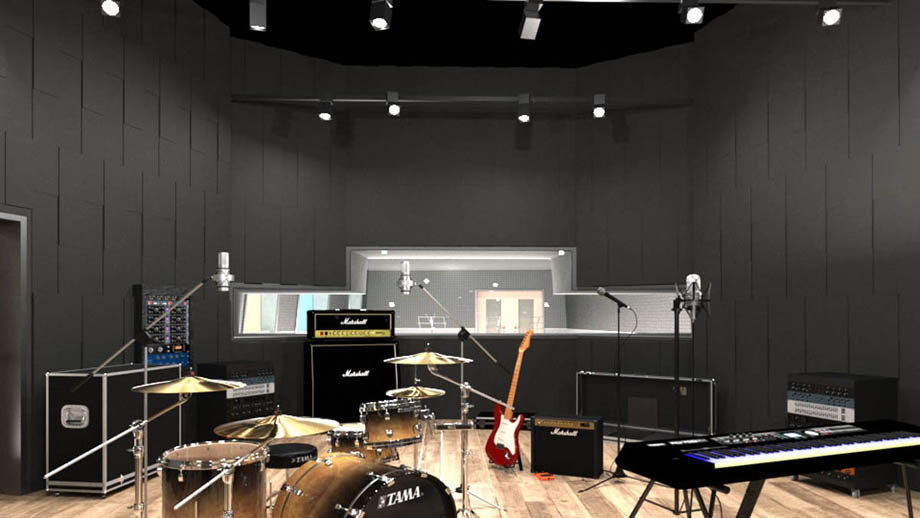 Fabric Acoustic Panels
6 / 17
Fabric Acoustic Panels
7 / 17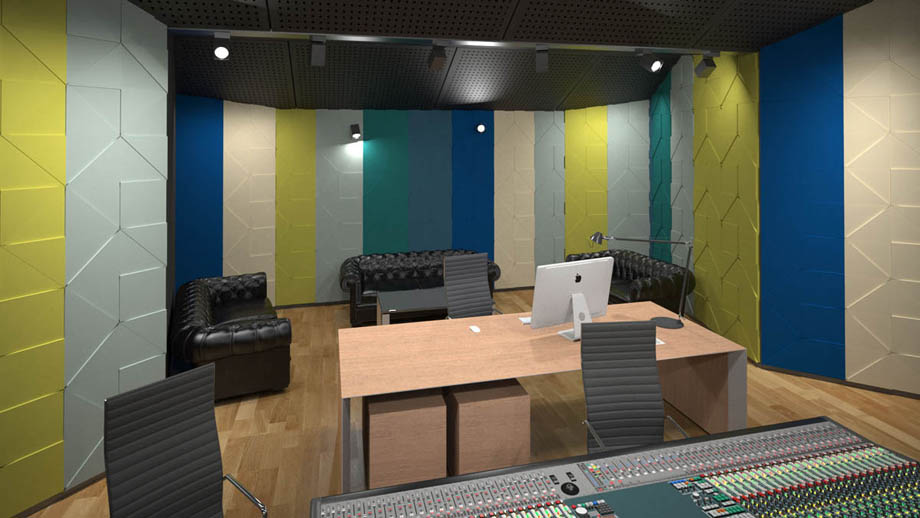 Custom Fabric Acoustic Panels
8 / 17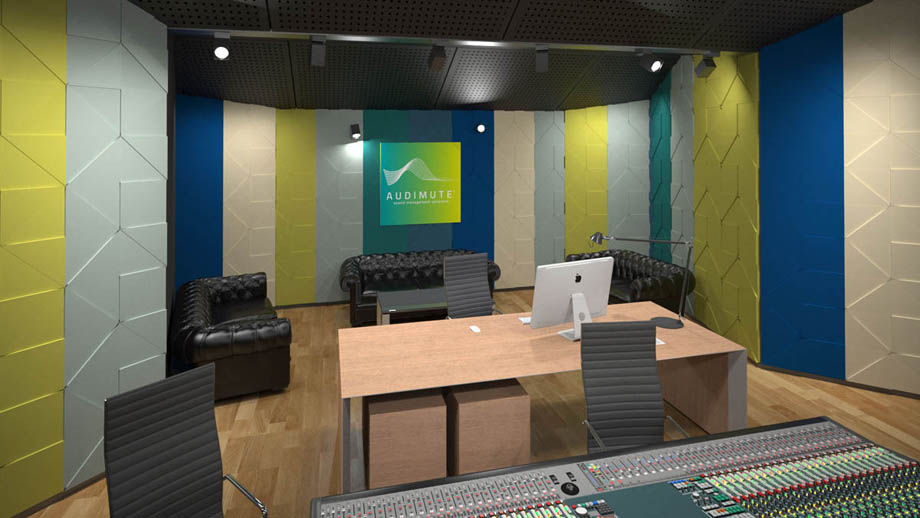 Custom Fabric Acoustic Panels & Custom Image Acoustic Panel
9 / 17
Custom AcoustiWood® Acoustic Wood Alternative Panels & Custom AcoustiColor® Acoustic Ceiling Clouds
10 / 17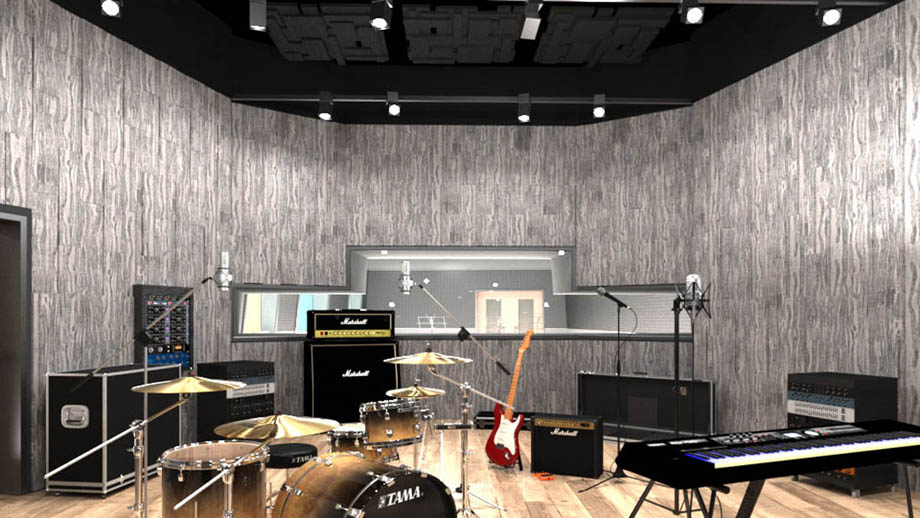 Custom AcoustiWood® Acoustic Wood Alternative Panels & Custom AcoustiColor® Acoustic Ceiling Clouds
11 / 17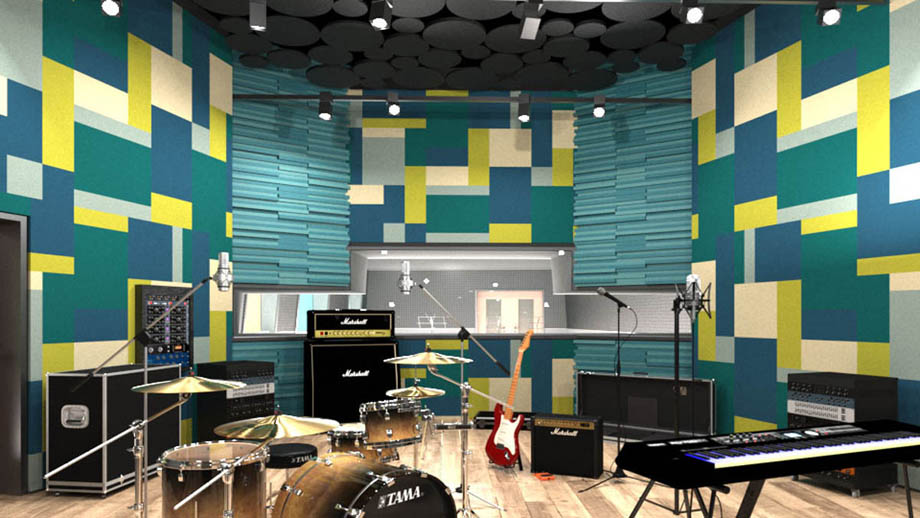 AcoustiFelt™ Fabric Acoustic Tiles Audimute Strata®, & Custom AcoustiColor® Acoustic Ceiling Clouds
12 / 17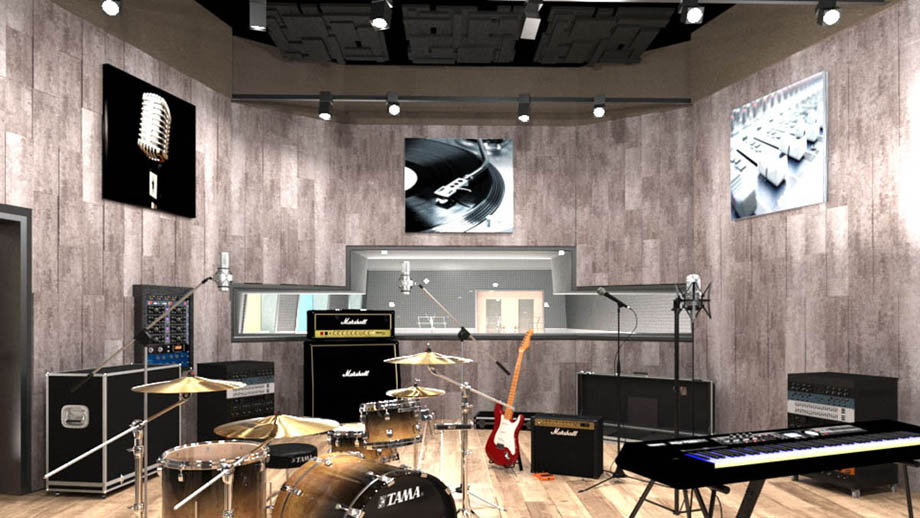 Custom AcoustiWood® Acoustic Wood Alternative Panels, Acoustic Image Panels, & Custom AcoustiColor® Acoustic Ceiling Clouds
13 / 17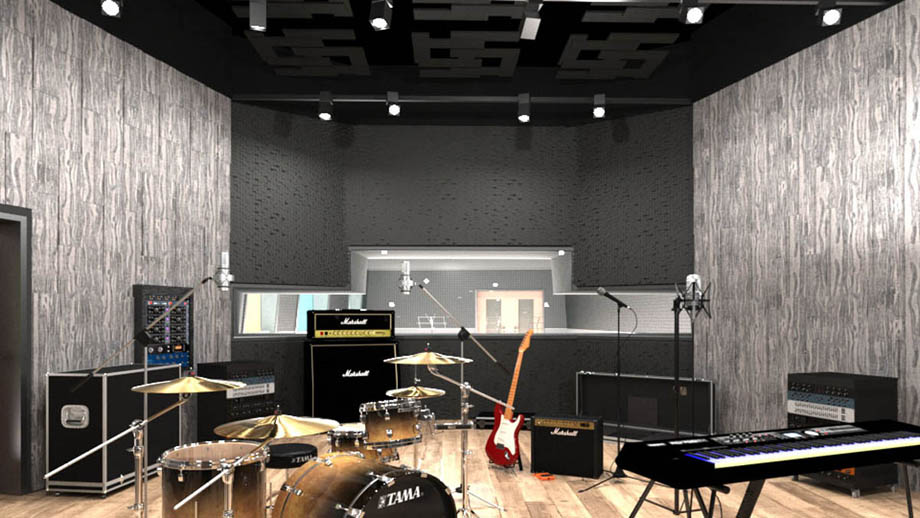 Custom AcoustiWood® Acoustic Wood Alternative Panels, Audimute Strata®, & Custom AcoustiColor® Acoustic Ceiling Clouds
14 / 17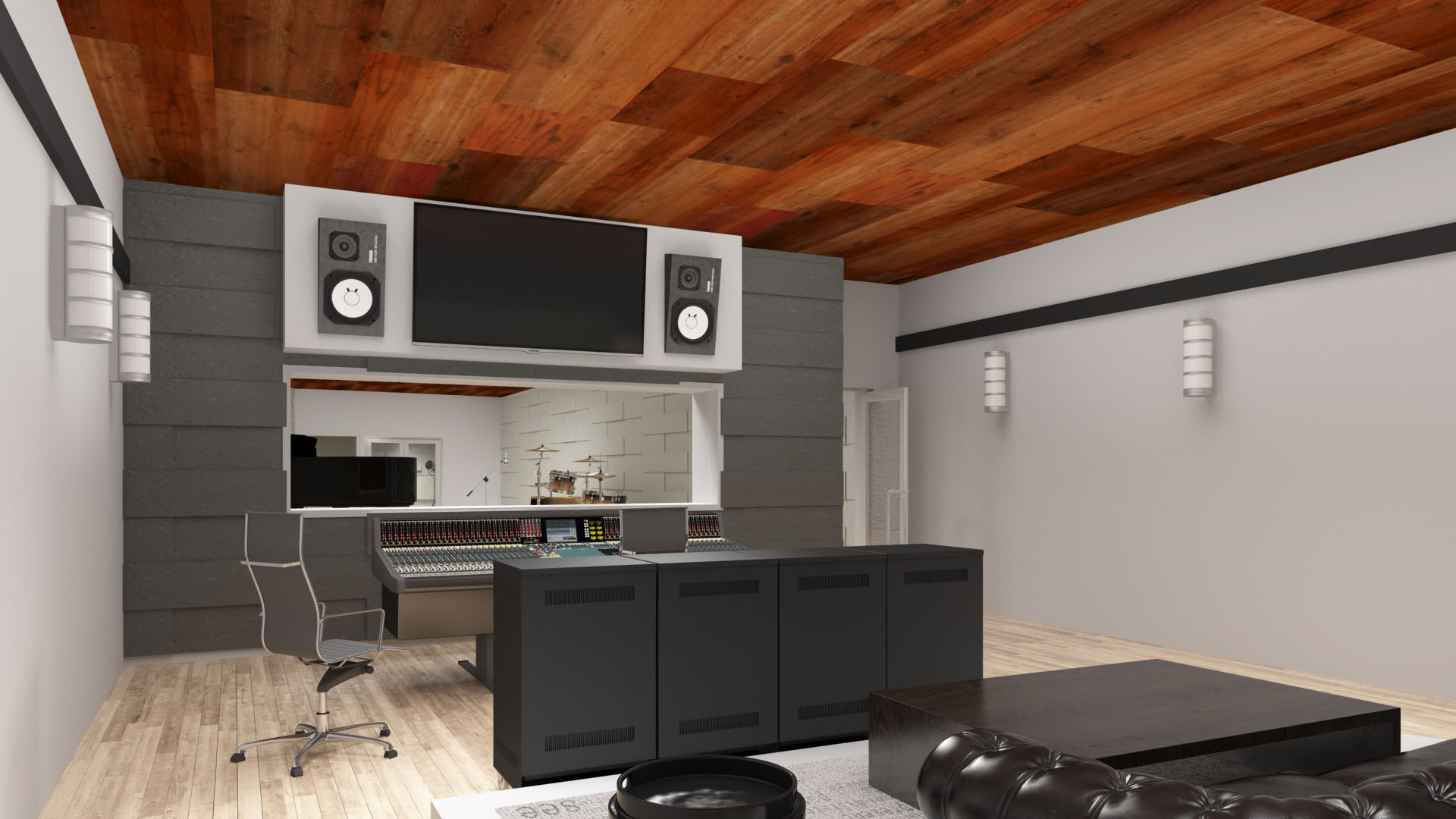 AcoustiWood® Acoustic Wood Alternative Ceiling Planks & AcoustiColor® Acoustic Panels
15 / 17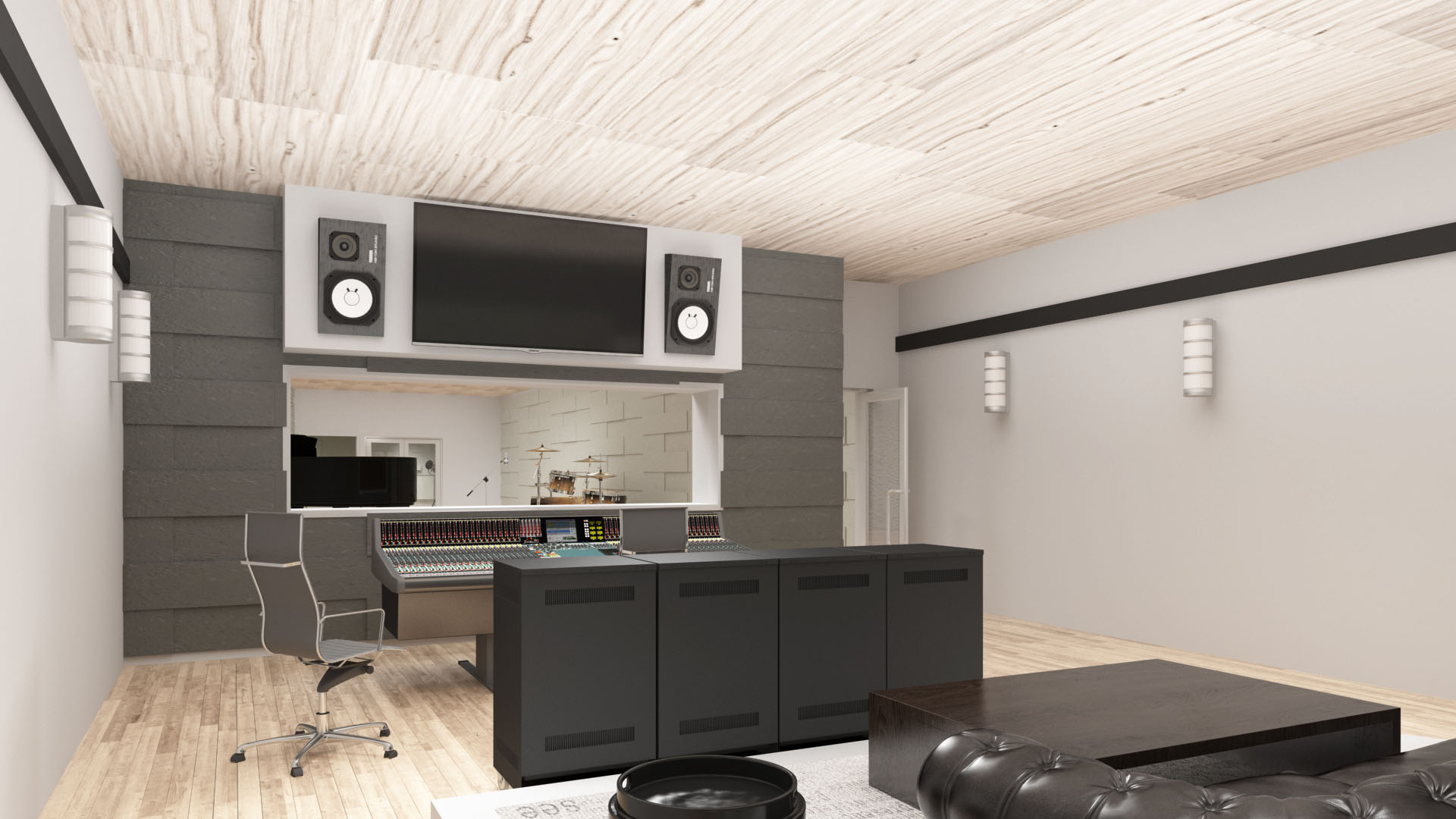 AcoustiWood® Acoustic Wood Alternative Ceiling Planks & AcoustiColor® Acoustic Panels
16 / 17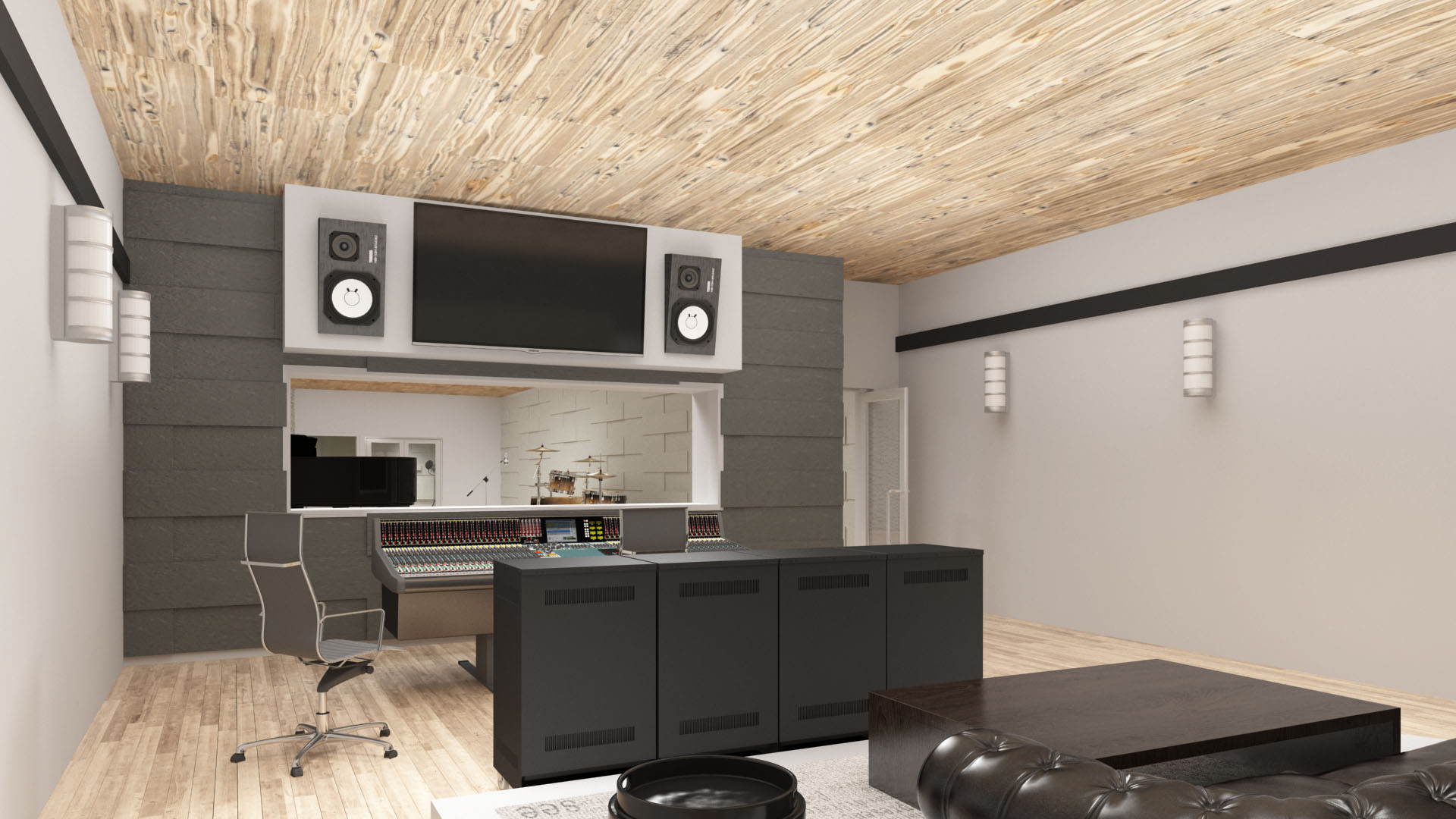 AcoustiWood® Acoustic Wood Alternative Ceiling Planks & AcoustiColor® Acoustic Panels
17 / 17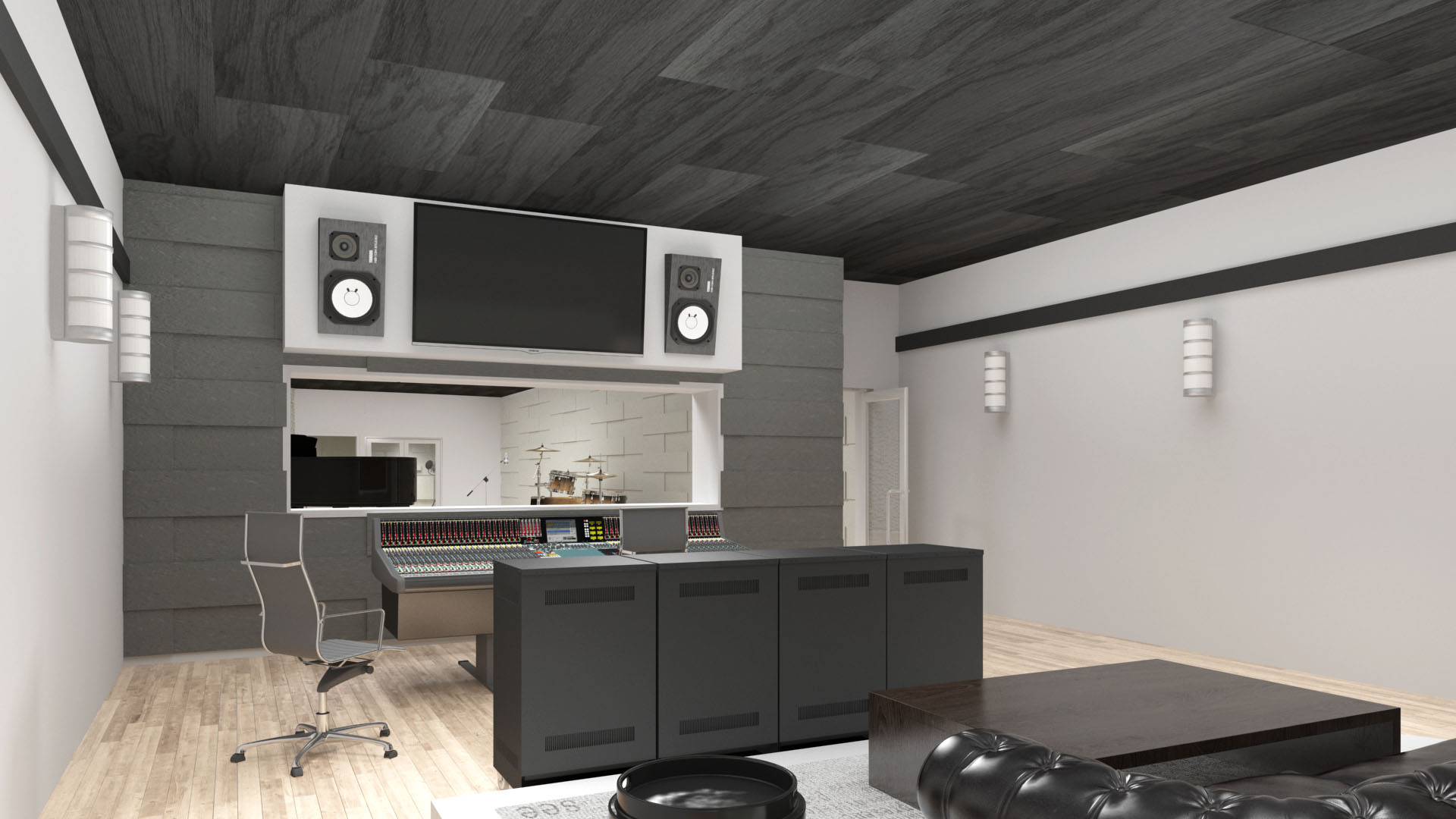 AcoustiWood® Acoustic Wood Alternative Ceiling Planks & AcoustiColor® Acoustic Panels
❮
❯
---