Ever wonder what it's like to work at one of the top companies in the world? We do. That's why we are giving you the inside look to what some of Forbes 100 best companies office spaces look like!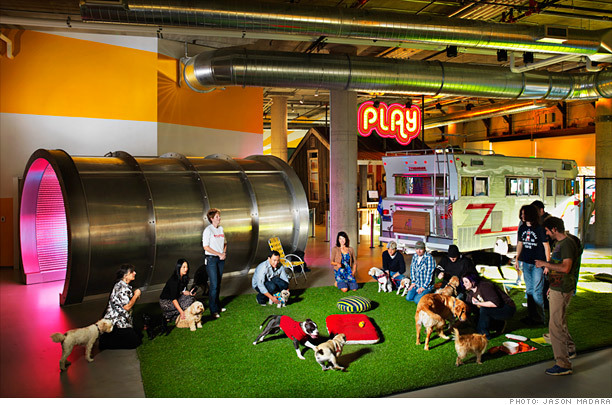 1. Acuity
---
An insurance company based in Wisconsin, brings to life world class art, provides a free onsite gym for employees, zip lines for the adventurous innovators and an indoor Ferris wheel. Sound too good to be true? Just take a look for yourself.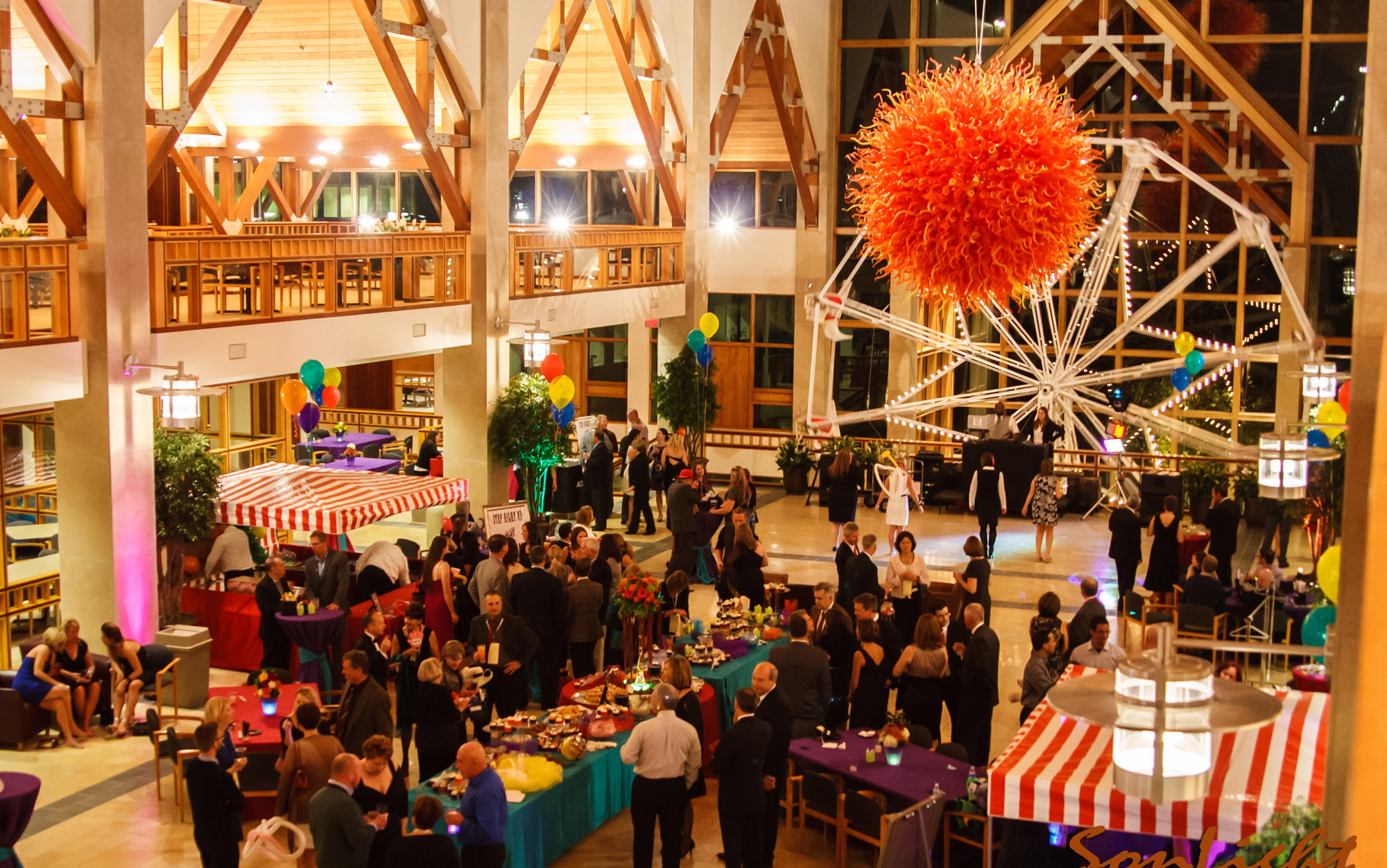 ---
Family time is precious" at Adobe, where they just launched a new 42+ week paid leave for families to take time to for their kids. On top of that, they offer indoor rock walls, a gourmet kitchen with chefs working around the clock, a full basketball court and even a quidditch arena!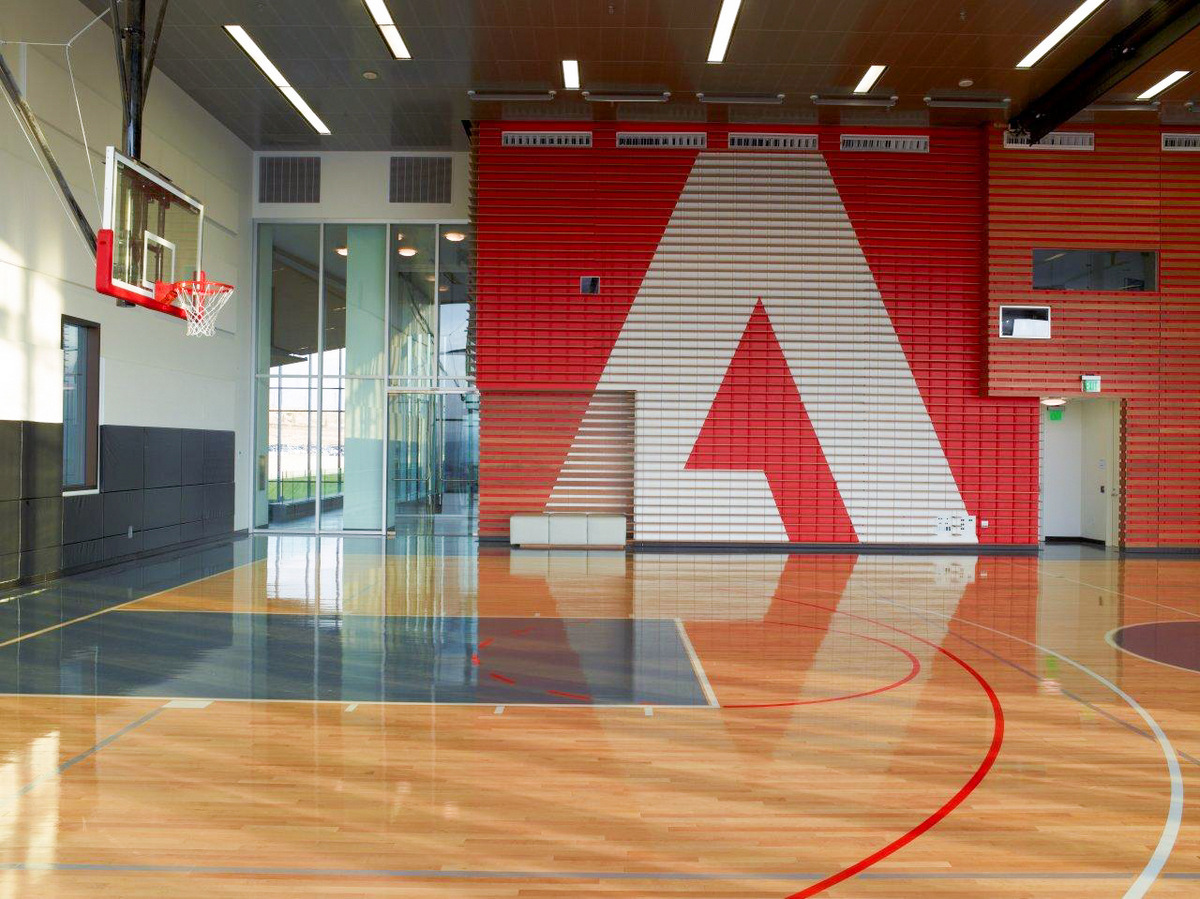 3. Autodesk
---
Encouraged to take 20 minute naps at work, Autodesk offers conference rooms with swinging tables, treadmill desks where you can work and workout at the same time, themed office spaces and a rooftop break area.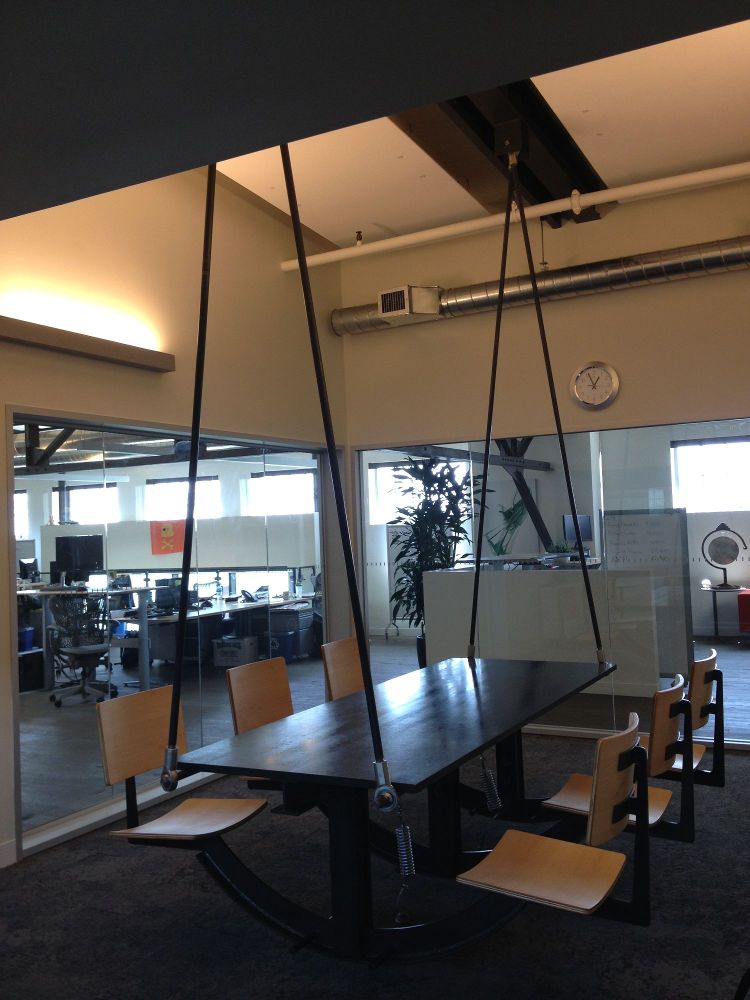 4. Google
---
An adult playground, Google offers themed lounge rooms, swim in place pools with a lifeguard, massage therapists and multiple pool tables. Don't forget to stop by their gourmet kitchen where Google offer's their employees three free meals a day.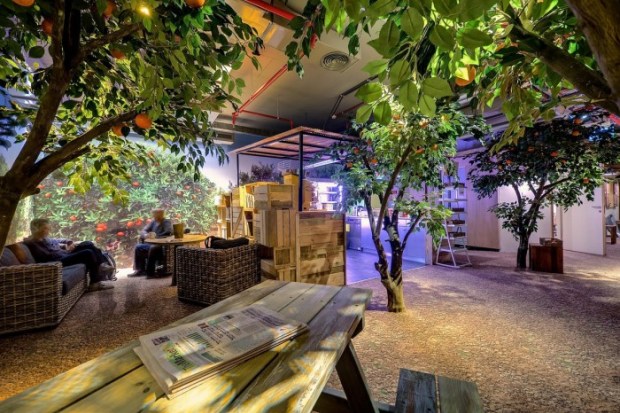 ---
Located in Westlake, OH, Hyland Software offers FWAs, also known as flexibly work arrangements, where you are trusted to pick the hours you work that best fit your personal lifestyle. Maintain FWA while playing a pickup game of basketball on Hyland's indoor or outdoor basketball courts or use the free fitness center. Then go to one of their onsite massage therapists, barber shop or the beak room where cushy recliners are located and ocean, calming music plays for some R and R.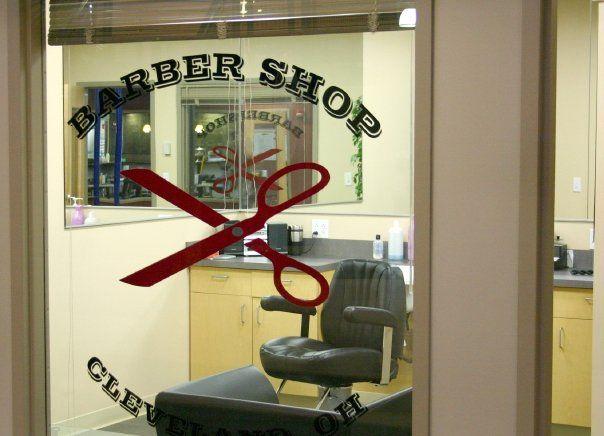 ---
Headquartered in Detroit, MI, Quicken Loans offer pool tables for employee breaks, repurposed bank vaults for meeting rooms, Grand Prix Big Wheel races and a themed Cleveland Cavaliers basketball court.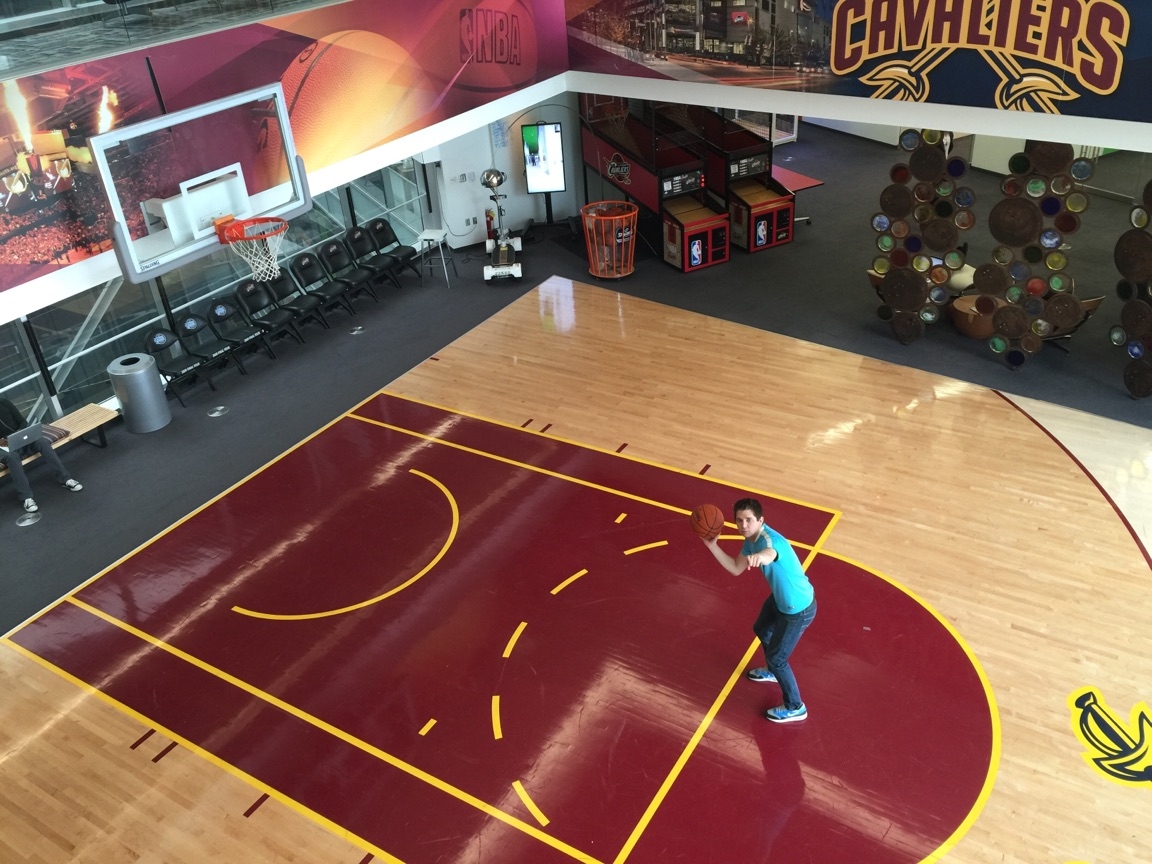 7. Twitter
---
Located in the heart of San Francisco, Twitter's newly designed headquarters features an 800 foot rooftop outdoor space with seating areas, corn hole and a freshly mowed lawn. Directly below that is a cafeteria where daily menus are posted offering anything from #comfort food to #birdseed type products.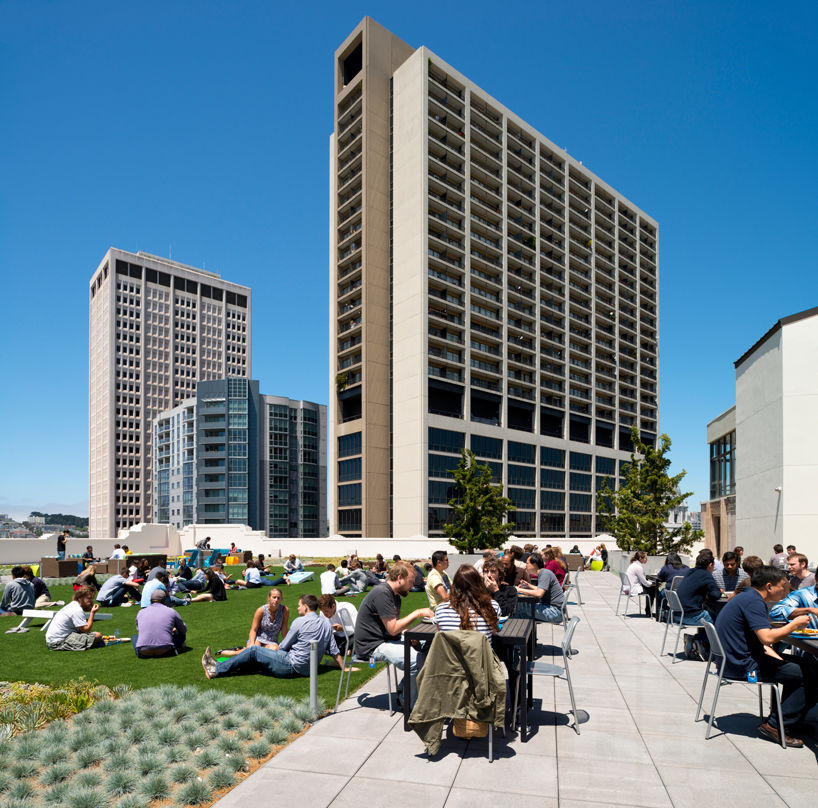 8. Zappos
---
Viva Las Vegas! Not only will you get be submerged in historic Vegas, but you'll also find yourself lost in the ball pin along with the lifeguard camel. Take time to relax on the 6th floor in the fishbowl room, enjoy themed conference rooms, indoor snow sledding, pinewood derby races and Christmas parties for the homeless.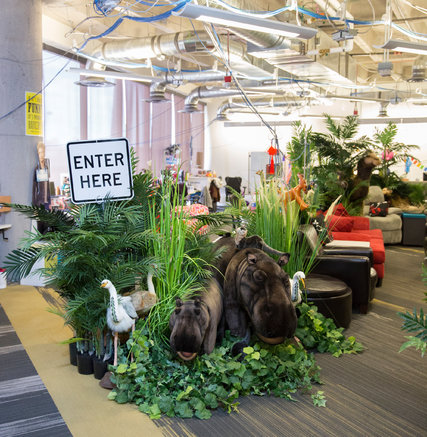 ---
Coffee anyone? Stop by Capital One Financial headquarters for a sweet visit to their onsite coffee and café, free gym facilities and transparent meeting rooms.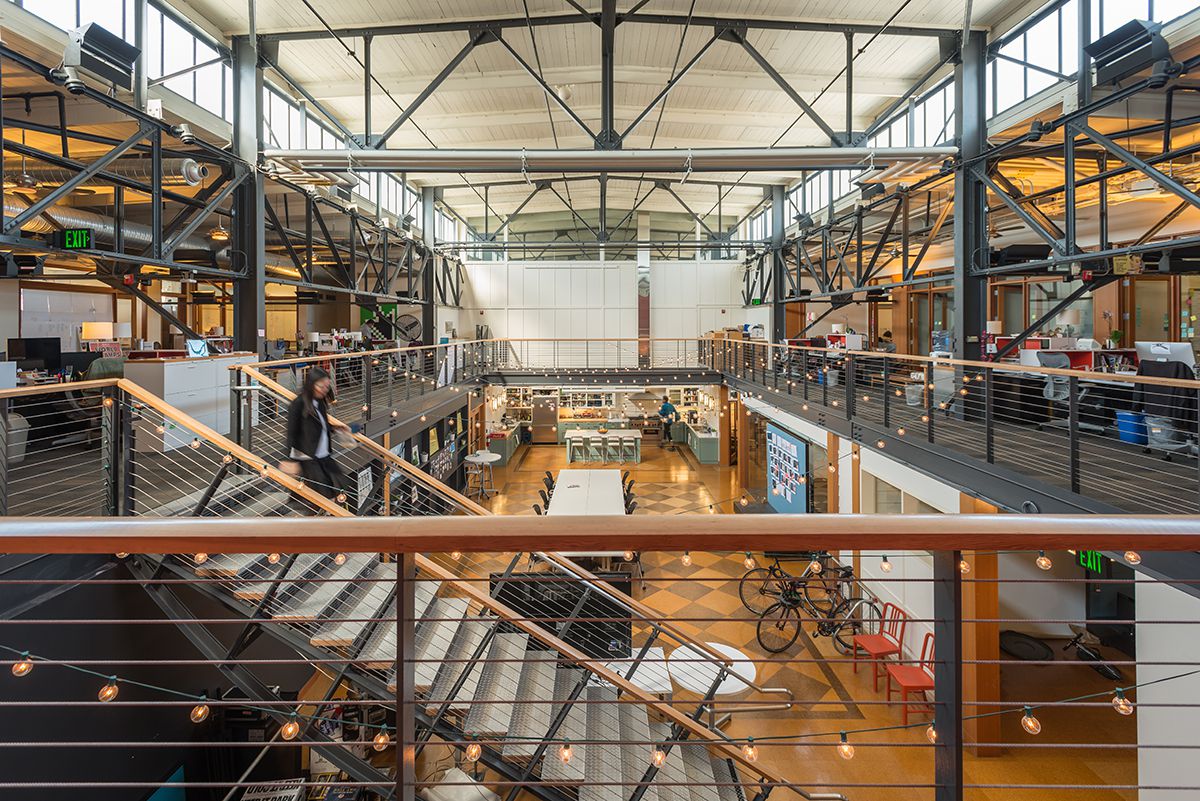 10. Airbnb
---
It's all about traveling at Airbnb. Travel the world in one work day with the help of Airbnb's country themed coffee cafes. Need some downtime? Contact the management team to receive a travel voucher for your "hotel" accommodations or escape to one of the company's work space areas designed to match any mood.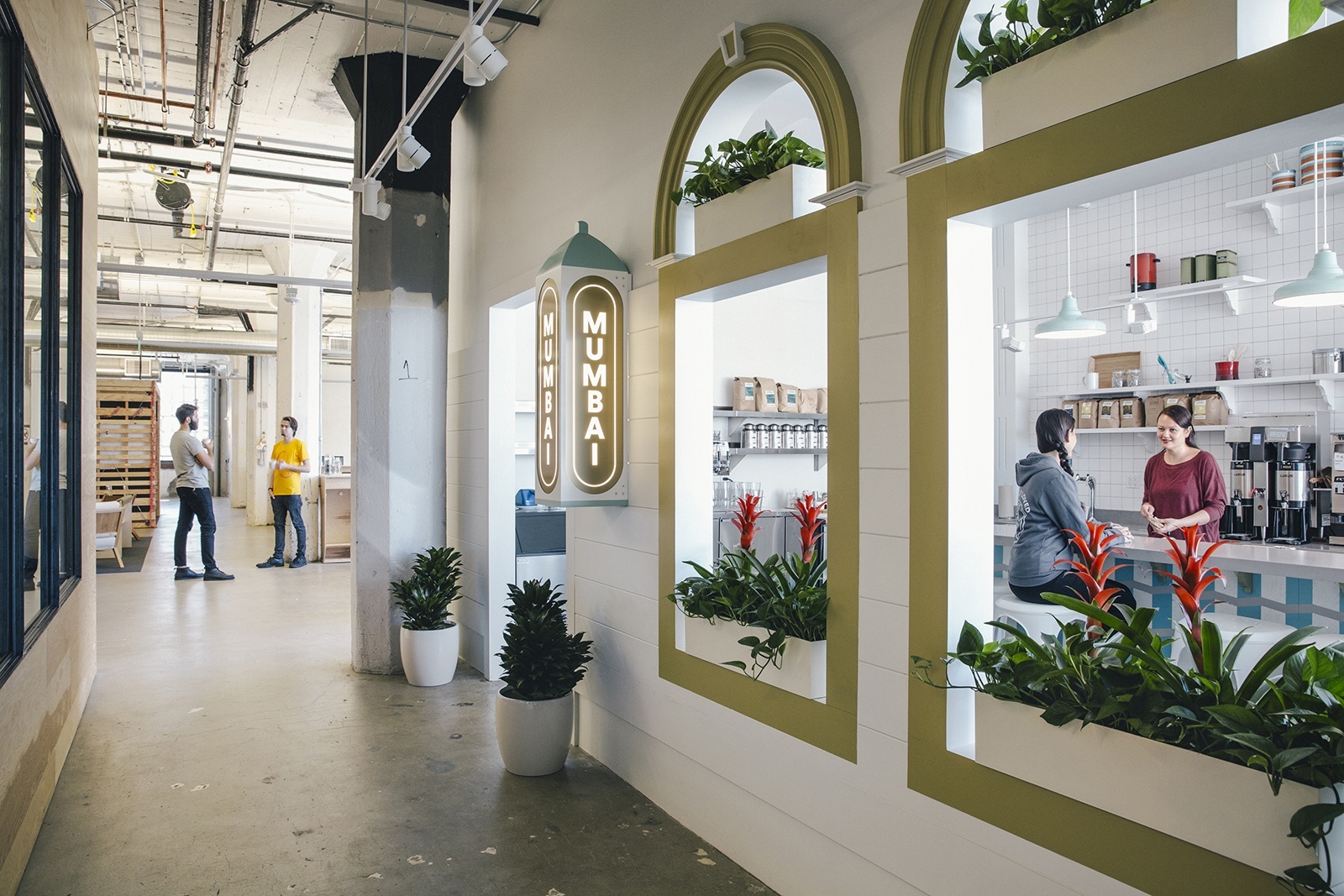 Looking to update your office space? Check out Audimute's Acoustic Panels, Ceiling Clouds and Baffles and Acoustic Tiles to modernize your office interior!
Resources: