Improve Acoustics In A Classroom
1 / 19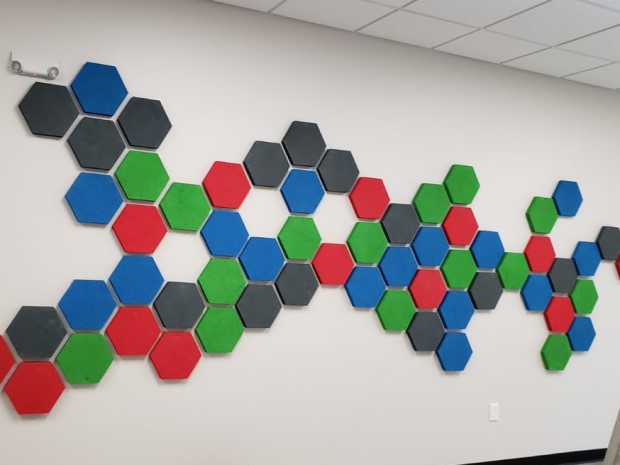 AcoustiColor® Acoustic Shapes
2 / 19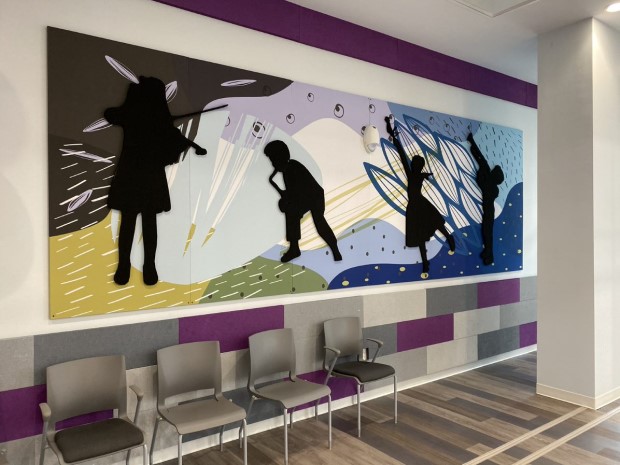 Custom AcoustiColor® Acoustic Panels
3 / 19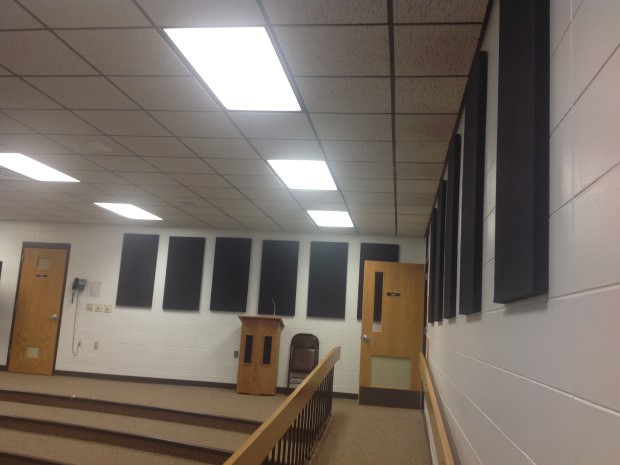 Fabric Acoustic Panels
4 / 19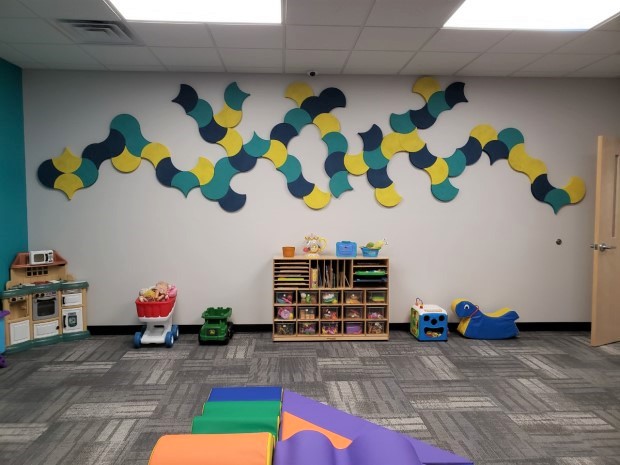 AcoustiColor® Acoustic Shapes
5 / 19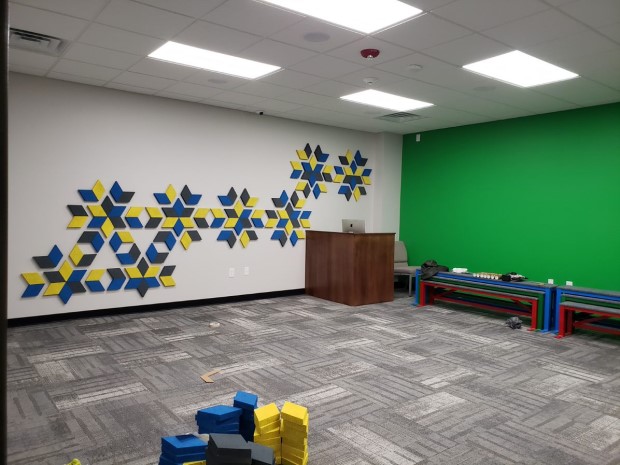 AcoustiColor® Acoustic Shapes
6 / 19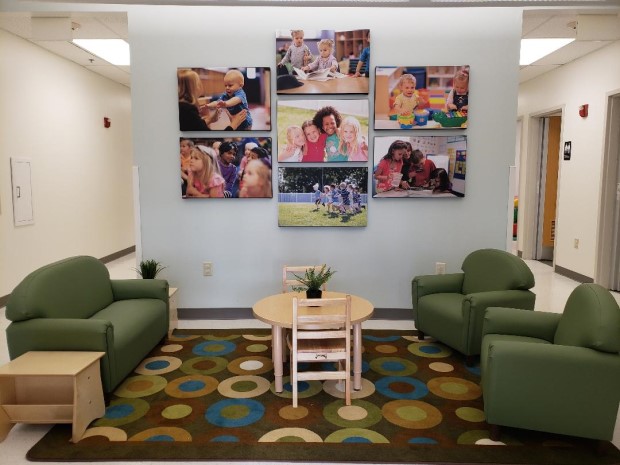 Custom Image Acoustic Panels
7 / 19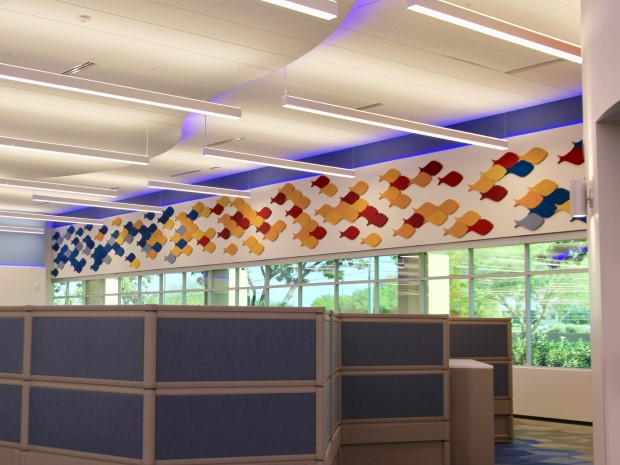 Custom AcoustiColor® Acoustic Shapes
8 / 19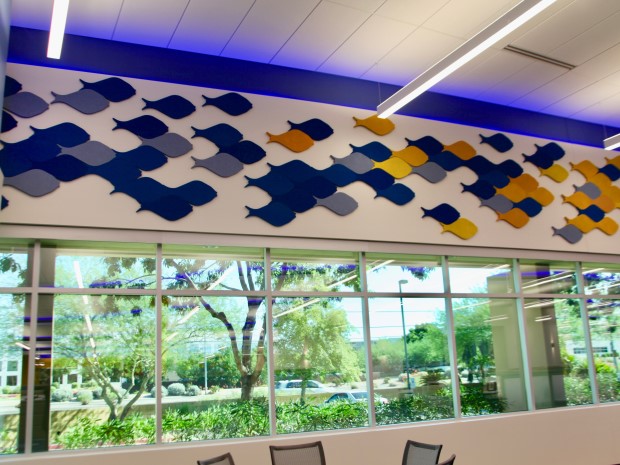 Custom AcoustiColor® Acoustic Shapes
9 / 19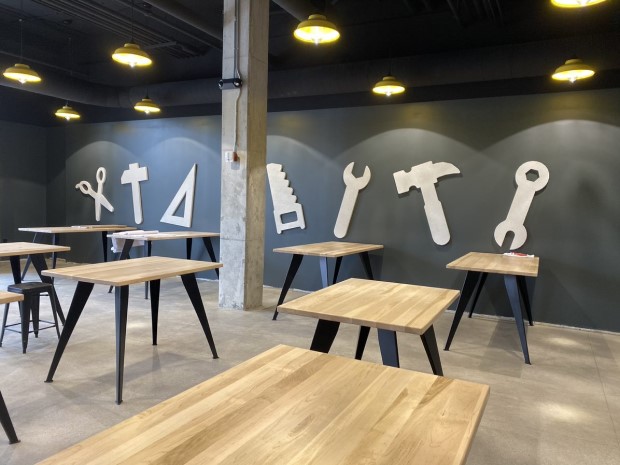 Custom AcoustiColor® Acoustic Panels
10 / 19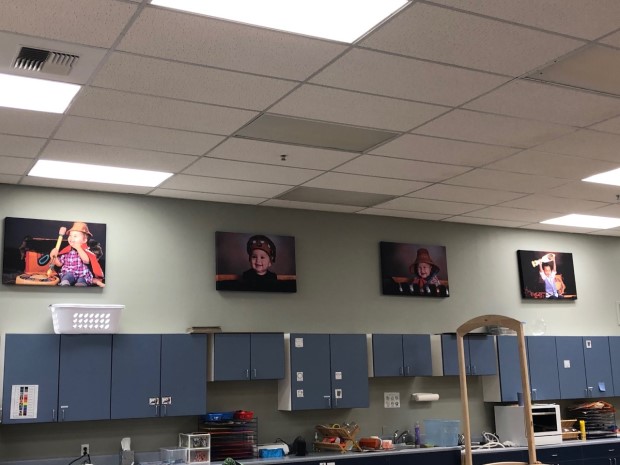 Custom Image Acoustic Panels
11 / 19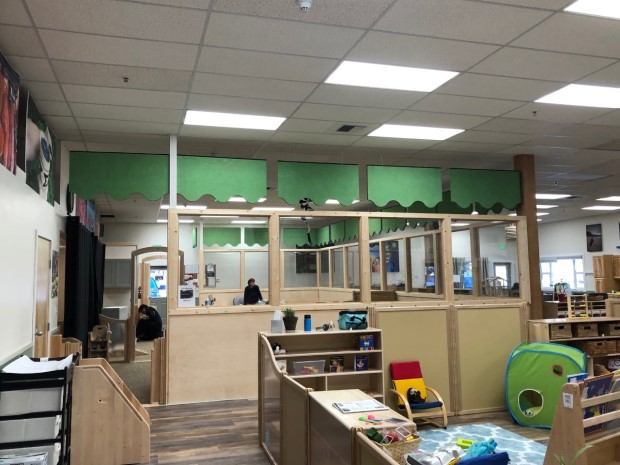 AcoustiColor® Acoustic Accent Baffles
12 / 19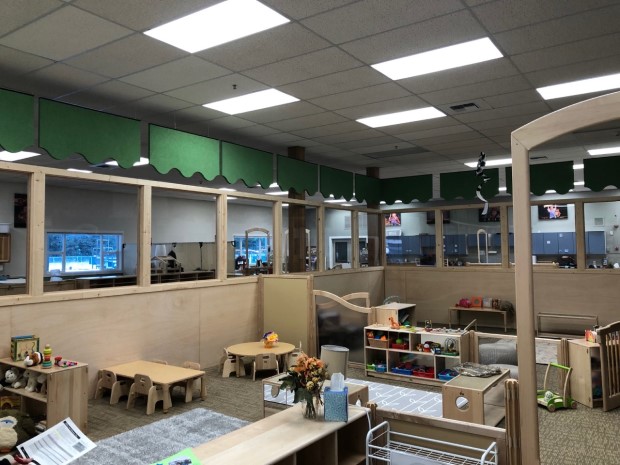 AcoustiColor® Acoustic Accent Baffles
13 / 19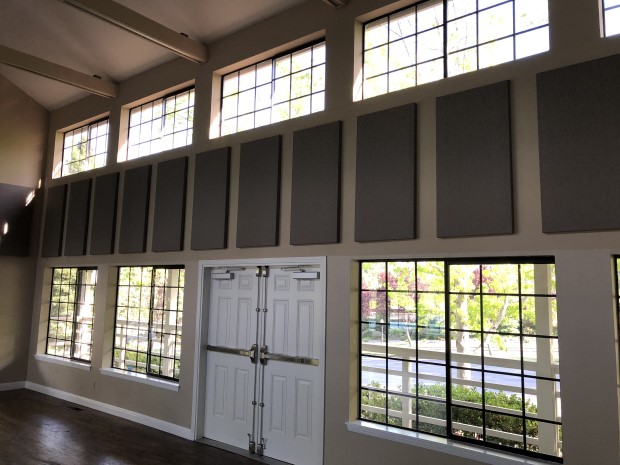 Fabric Acoustic Panels
14 / 19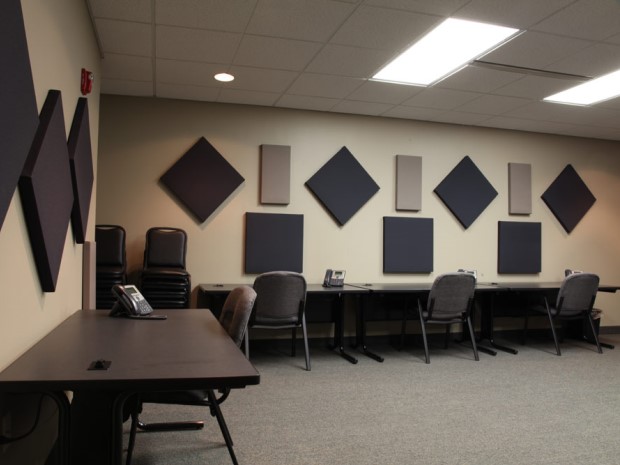 Fabric Acoustic Panels
15 / 19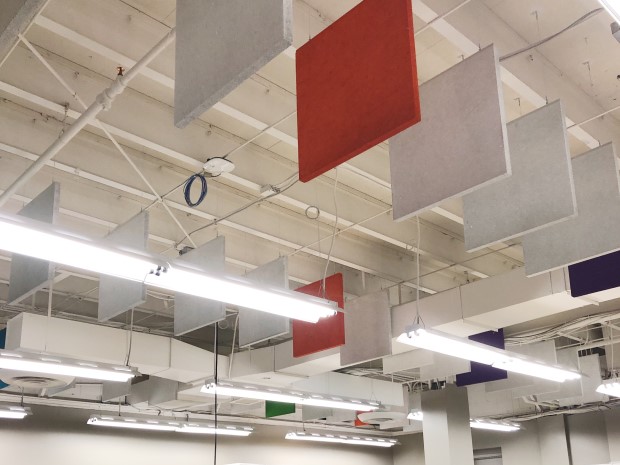 AcoustiColor® Acoustic Ceiling Baffles
16 / 19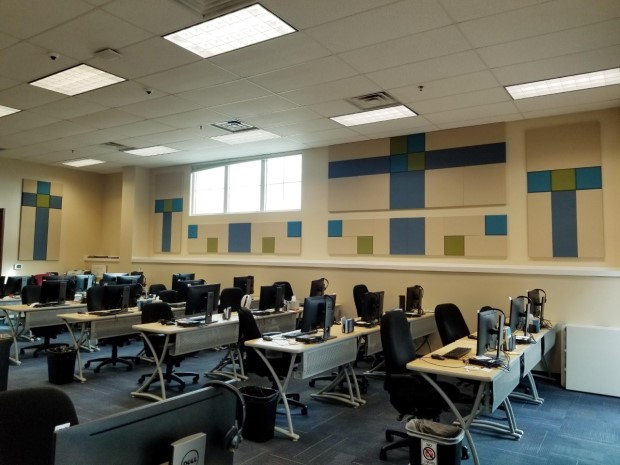 AcoustiColor® Acoustic Panels
17 / 19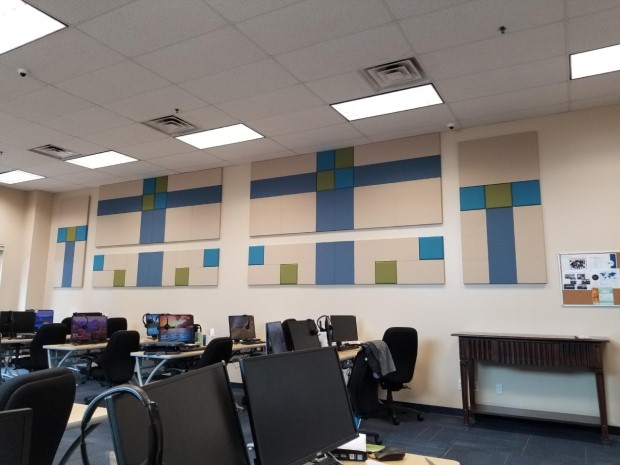 AcoustiColor® Acoustic Panels
18 / 19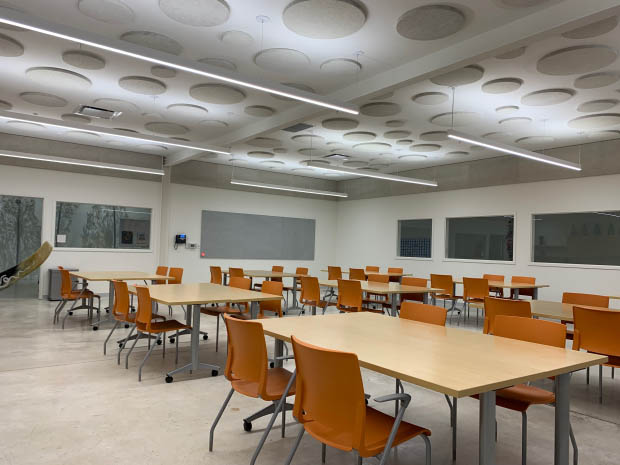 Custom AcoustiColor® Acoustic Direct Mount Ceiling Tiles
19 / 19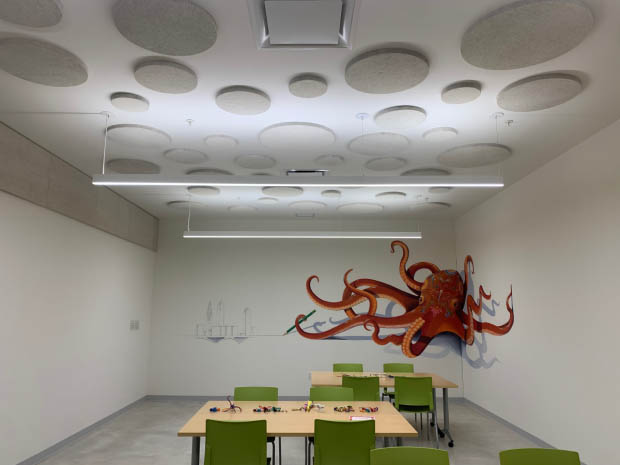 Custom AcoustiColor® Acoustic Direct Mount Ceiling Tiles
❮
❯
---
Classroom Acoustics
Acoustics play an important role in the education process. Learning is most productive in classrooms that are free of acoustic distractions. While limiting distractions can be a bit tricky, adding acoustic treatment to a classroom can help to minimize distractions created by noise.
The American National Standards Institute created the ANSI S12.60-2002, Acoustical Performance Criteria, Design Requirements, and Guidelines for Schools Standards, detailing the criteria for creating for optimizing speech understanding in classroom settings. The ANSI determined the following criteria:
Unoccupied classroom levels must not exceed 35 dBA
The signal-to-noise ratio (the difference between the teacher's voice and the background noise) should be at least +15 dB at the child's ears
Unoccupied classroom reverberation must not surpass 0.6 seconds in smaller classrooms or 0.7 seconds in larger rooms
While the ANSI standards are currently voluntary, it has become a common standard adopted by many school districts as construction and renovation requirements.
How can Audimute help?
Adding sound absorption solutions like our products for walls and for ceilings to a classroom can help with distracting noise by lowering reverberation time and limiting the amount of sound freely bouncing throughout the room. Absorption products are designed to reduce echo and reverberation by limiting sound reflections within a space.
Treating walls is often the most effective way to reduce unwanted sound in a space. When treating classroom walls, it's a good idea to start with roughly 15-20% wall coverage, adding additional treatment if necessary. If you have limited wall space available in your classroom, ceiling treatment may be a better option to consider.
For ceilings, suspended options such as Acoustic Clouds or Acoustic Baffles are great for spaces with high ceilings. Suspending sound absorption can often be more effective, as both sides of the absorption material will be exposed to sound. Ceiling Tiles can also be a great option to consider. They can be flush mounted directly to a ceiling or used in a drop ceiling.
Noise from inside the classroom may not be the source of your sound problem. Sound from other areas such as hallways, other classrooms, and outdoors can leak in and be very distracting. We have several soundproofing options that will help. Our Sound Barriers effectively reduce sound from entering or exiting a room through walls, doors, and windows.
Effectively treating classroom acoustics can be tricky. For more information about acoustic treatments or for assistance with your project, please chat with us, call to speak with an Acoustic Specialist at 1.866.505.MUTE, or fill out our Free Room Analysis Form for personalized sound advice.
1 / 5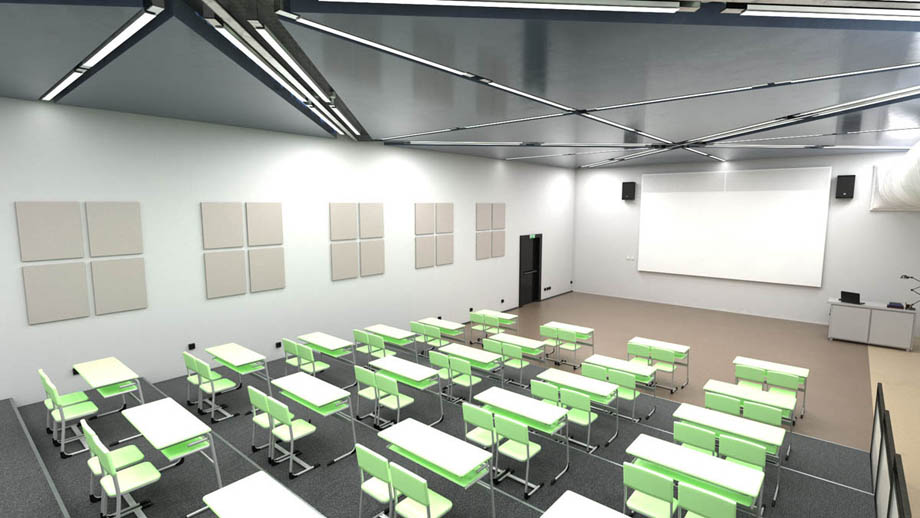 Fabric Acoustic Panels
2 / 5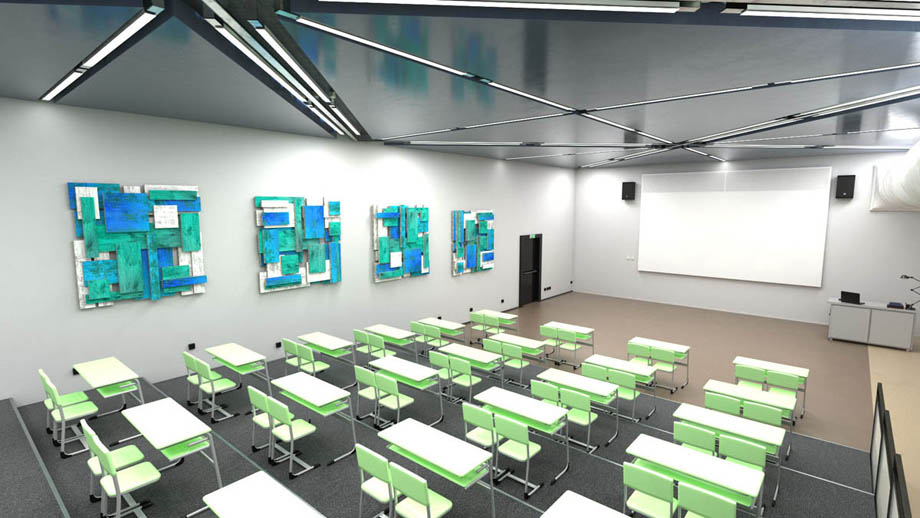 Custom AcoustiWood® Acoustic Wood Alternative Panels
3 / 5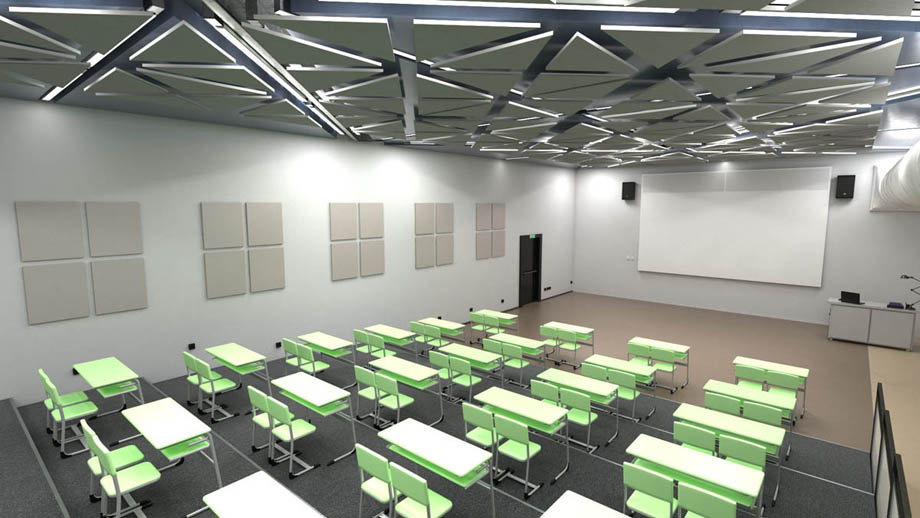 Fabric Acoustic Panels & Custom AcoustiColor® Acoustic Direct Mount Ceiling Tiles
4 / 5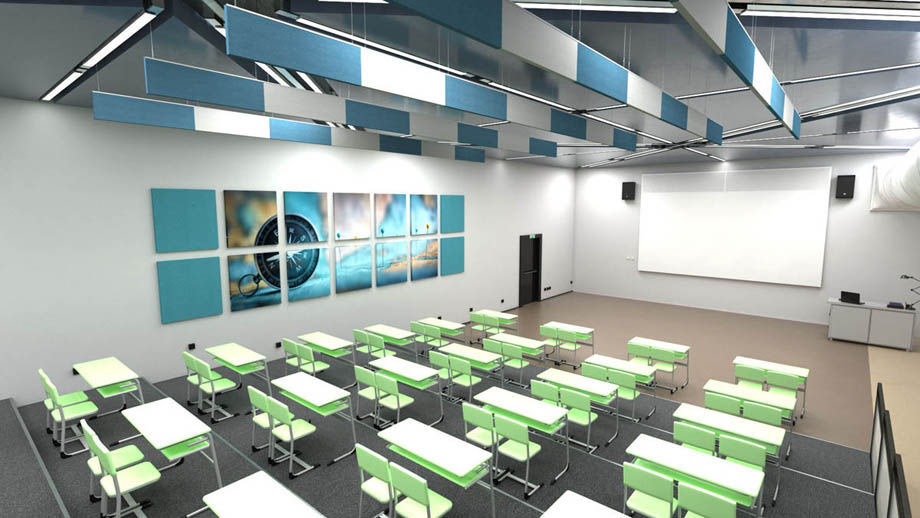 Fabric Acoustic Panels, Acoustic Image Panels, & AcoustiColor® Acoustic Ceiling Baffles
5 / 5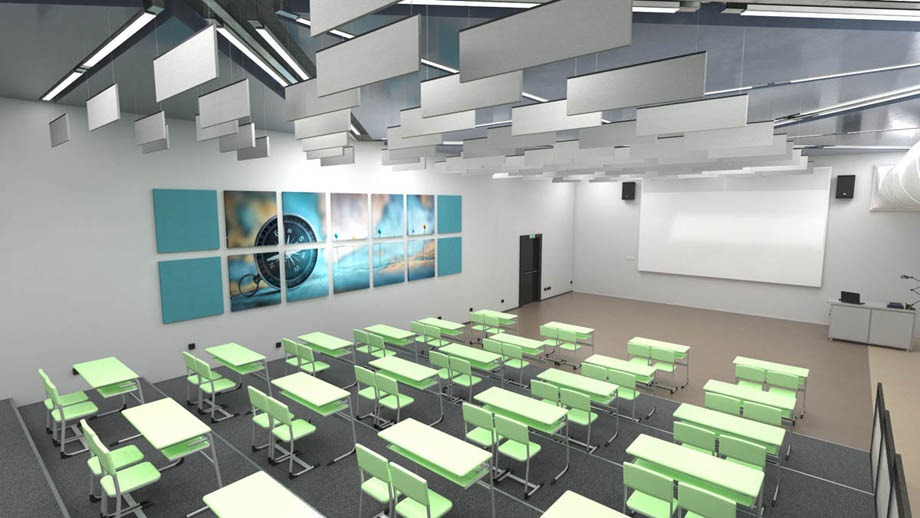 Fabric Acoustic Panels, Acoustic Image Panels, & AcoustiColor® Acoustic Ceiling Baffles
❮
❯
---